---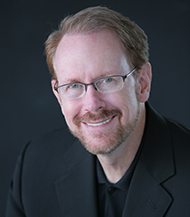 Daniel Burrus, global technology futurist, innovation expert, business adviser, and author, will discuss: Shaping the Future of Talent: Elevating the Impact and Transforming the Result
Burrus is considered one of the world's leading futurists on global trends and innovation. His accurate predictions date back to the early 1980s, when he became the first and only futurist to accurately identify the 20 technologies that would become the driving force of business and economic change for decades to come. Since then, he has continued to establish a worldwide reputation for his exceptional record of predicting the future of technology-driven change and its direct impact on the business world. He is a strategic adviser to executives from Fortune 500 companies, helping them to develop game-changing strategies based on his proven methodologies for capitalizing on technology innovations and their future impact. He is the chief executive officer of Burrus Research, a research and consulting firm that monitors global advancements in technology-driven trends to help clients profit from technological, social, and business forces that are converging to create enormous, untapped opportunities. He is the author of seven books, including the New York Times and Wall Street Journal bestseller Flash Foresight: How to See the Invisible and Do the Impossible, as well as the international bestseller Technotrends: How to Use Technology to Go Beyond Your Competition. His latest book, The Anticipatory Organization: Turn Disruption and Change Into Opportunity and Advantage, is an Amazon books top hot new release for business.
---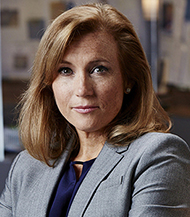 Theresa Payton, former White House chief information officer and author, will discuss: Managing Cybersecurity Risk
The first woman to serve as White House chief information officer, Payton in 2017 was named No. 4 on the world's top 50 cybersecurity influencers by IFSEC Global, a leading provider of news and white papers for the security and fire industry. She is one of America's most-respected authorities on internet security, data breaches, and fraud mitigation. Drawing from her experience as a veteran cybercrime fighter, entrepreneur, and head of her rapidly growing cybersecurity firm, Fortalice, Payton will provide ASA ExecuVision participants with cutting-edge insights that will heighten awareness about the perils of today's technologically connected world. As she delves into discussion about the underworld of internet crime and the new kinds of threats that can lead to tomorrow's breaches and insider risks, she offers a proven blueprint that staffing executives can use to stay a step ahead and manage cybersecurity risk, including strategies for thinking like the adversary. As the star of the CBS TV series, "Hunted," Payton regularly identifies emerging trends and techniques to help combat cyberthreats—from the impact of the internet of things to securing big data.
---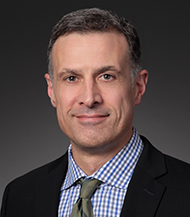 John Rossman, digital disruption and innovation expert, managing partner of Rossman Partners, and author, will discuss: Leadership, the Amazon Way
Rossman is best known among the giants of business for launching and scaling the Amazon Marketplace business, which now accounts for more than 50% of all Amazon units sold and shipped. While at Amazon, he also served as director of enterprise services for Amazon.com, where he managed worldwide services to enterprise clients such as Target, Toys R Us, Sears, Marks and Spencer, and the National Basketball Association. In his role with Alvarez and Marsal, a leading performance improvement firm, Rossman has advised clients in nearly every business vertical on digital strategy, operations, and corporate culture. He is the author of The Amazon Way: 14 Leadership Principles Behind the World's Most Disruptive Company and is an expert in digital innovation and helping his clients build and execute innovative business models. His new book, The Amazon Way on IoT:10 Lessons Every Leader Should Learn From Amazon's Internet of Things Strategy, is due out in October.
---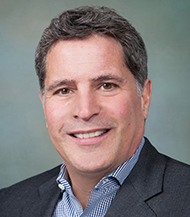 Bill Taylor, co-founder and editor of Fast Company magazine, entrepreneur, and author, will discuss: How Great Organizations Do Extraordinary Things
Taylor has encouraged a generation of executives and company builders to think differently about change, leadership, and the evolving world of work. A spirited and hard-charging entrepreneur, he co-founded Fast Company, easily the most influential voice on business and innovation in the last two decades. Fast Company chronicles the revolution in management and competition driven by technology, and profiles the mavericks and rule breakers who achieve success by taking a different path. In less than six years, a magazine that took shape in borrowed office space in Harvard Square sold for $340 million. In addition to writing, Taylor's passion is bringing audiences groundbreaking ideas and techniques to compete, innovate, and succeed. He's also authored three bestselling books on leadership, culture, and change. His latest, Simply Brilliant: How Great Organizations Do Ordinary Things in Extraordinary Ways, was named "Best Strategy & Leadership Book of 2016" by 800-CEO-READ. His previous books include Practically Radical and Mavericks at Work. Taylor created the "Under New Management" column for the New York Times and has published numerous essays and interviews with chief executive officers in Harvard Business Review, for which he now blogs regularly.