---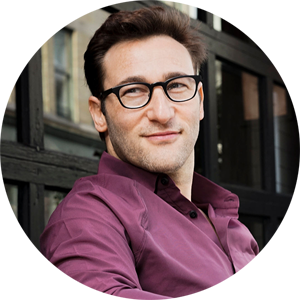 Simon Sinek
One of this year's ExecuVision headlining presenters, Simon Sinek is a world-renowned leadership expert, best-selling author, and unshakable optimist. Described as "a visionary thinker with a rare intellect," Sinek teaches leaders and organizations how to inspire people, with a bold goal to help build a world in which the vast majority of people go home every day feeling inspired, safe, and fulfilled by their work. A trained ethnographer, Sinek may be best known for popularizing the concept of "why" in his first TED Talk in 2009. It quickly became the second most-watched TED Talk of all time and remains in the top five today with nearly 50 million views. His interview on millennials in the workplace broke the Internet in 2016, garnering more than 80 million views in a week. It has now been viewed hundreds of millions of times, leading to Sinek being YouTube's fifth most-searched term in 2017.
An acclaimed author, Sinek has written five books, including the global bestseller, Start With Why, and the New York Times and Wall Street Journal bestsellers Leaders Eat Last and Together Is Better. He's also the author of Find Your Why: A Practical Guide to Discovering Purpose for You and Your Team, and his most recent book, The Infinite Game, also a New York Times and Wall Street Journal bestseller. Sinek also is an adjunct staff member of the Rand Corp., one of the most highly regarded think tanks in the world.

---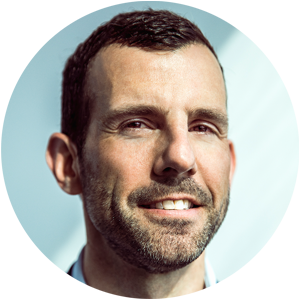 Heath Slawner
One of this year's ExecuVision headlining presenters, Heath Slawner is a leading business consultant, trainer, and speaker who shows audiences that trust and purpose—based on a genuine concern for others—are at the center of success. Slawner helps leaders delve into and answer questions such as: How can leaders bring teams together to achieve extraordinary results? What do all great organizations have in common, whether they realize it or not? And how do we consistently and effectively get people to listen, follow, buy in, and take the next step?
Slawner's work lies at the intersection of leadership, influence, and trust. Through in-depth and dynamic presentations, he shows audiences how to leverage proven strategies to strengthen relationships, drive performance, and achieve outstanding results. He shares his insights with individuals and teams at leading organizations around the world, including the United Nations, and some of Canada's most iconic companies, such as Bell, Canadian Tire, and Loblaws. Boasting exceptional facilitation skills and a passion for helping people learn and apply new skills, Slawner combines intelligence, empathy, and conscientiousness to ensure valuable and memorable experiences that deliver actionable strategies.

---