[adrotate banner="16″]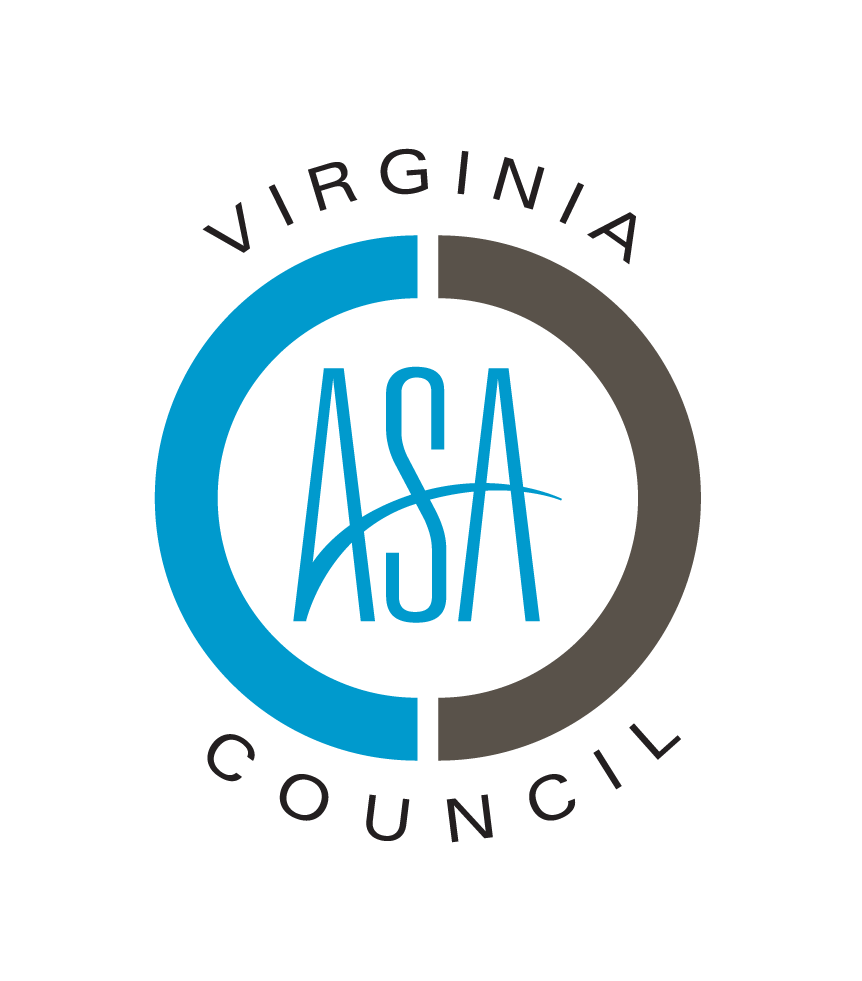 2018 ASA Virginia Staffing Symposium
Thanks to all the staffing professionals, conference sponsors, and special guests who made the ASA Virginia Staffing Symposium in March such a great success. Learn more about upcoming ASA events.


Ensure your spot at this important industry event, hosted by the ASA Virginia Council and designed specifically for staffing professionals doing business in Virginia. The ASA Virginia Staffing Symposium will convene national and local industry leaders for strategic discussions and timely presentations during this valuable event. Education will include up-to-the-minute trends, challenges, and opportunities in the staffing, recruiting, and workforce solutions industry. This is a can't-miss event for anyone in the industry!
8:30–9 a.m.
Registration Open and Networking Meet & Greet

---

9–9:30 a.m.
Welcome and ASA Industry Update
Rick Bolton, CSP, branch manager, Diversified Sourcing Solutions; Virginia Council chairman
Teryn Zmuda, director of regional councils and chapters, American Staffing Association

---

9:30–11 a.m.
Trending Insights Roundtables
Creative Recruiting Tactics, Amy Bingham, Bingham Consulting
Emerging Leaders, Loretta Penn, PECC LLC
Ask a Lawyer Anything, Brittany Sakata, Esq., American Staffing Association

---

11–11:15 a.m.
Refreshment Break

---

11:15 a.m.–12:45 p.m.
The Heart of Dialogue: Opening the Client Conversation
Mark Murphy, senior consultant for training and development, Next Level Exchange

---

12:45–1:30 p.m.
Networking Lunch

---

1:30–2:30 p.m.
Emerging Leaders Session
Loretta Penn, founder and president, PECC LLC

---

2:30–3 p.m.
Break With Exhibitors

---

3–4 p.m.
Best Practices of High-Performance Staffing Firms
Amy Bingham, president, Bingham Consulting

---

4–5 p.m.
Legal and Legislative Update
Brittany Sakata, associate general counsel, American Staffing Association

---

5–5:15 p.m.
Leveraging Learning—Takeaways From Today
Rick Bolton, CSP, branch manager, Diversified Sourcing Solutions; Virginia Council chairman

Speakers

Mark Murphy, senior consultant, training and development, Next Level Exchange
Murphy is the senior consultant for training and development with Next Level Exchange. He has more than 27 years of training and consulting experience in the areas of leadership, team effectiveness, trust, performance management, productivity, and project management. He spent many years at Franklin Covey and has worked with and consulted for multiple international and national companies.

---

Loretta Penn, founder and president, PECC LLC
Penn is the founder and president of PECC LLC, an executive coaching and consulting company. She works with senior executives, business owners, entrepreneurs, and individuals to create greater alignment between business goals, vision, and profitability. Her practice focuses on working with professionals who are committed to developing innovative, creative, and sustainable solutions in the areas of workforce management, talent acquisition, and retention in a diverse global environment. Penn brings more than 25 years of leadership experience at the executive level. Previously, she held the positions of president, chief service excellence officer, and president of the legal staffing division at Spherion Staffing Services, a $1 billion division of SFN Group. She also spent 10 years in sales, marketing, and executive management positions with IBM Corp. Penn is an adjunct professor at George Washington University in the nursing leadership and management program.

---

Amy Bingham, owner and managing partner, Bingham Consulting
Bingham is the managing partner of Bingham Consulting, where she uses her more than 20 years of staffing industry sales leadership expertise to help small- to mid-size staffing firms accelerate growth through strategy design, coach high-potential leaders, and train sales and recruiting teams. Earlier in her career, she worked for a global staffing firm.

---

Brittany Sakata, Esq., Associate General Counsel, American Staffing Association
Sakata is an experienced labor and employment attorney with nearly fifteen years of experience counseling and litigating matters on behalf of individuals and employers. She advises members on labor and employment law and policy issues, including EEO, wage and hour, immigration/I-9, OSHA, and NLRB issues.

---
This event qualifies for 5.75 continuing education hours (1.0 of which is legal) toward maintaining your ASA credential.