State Network Sponsorships
Sponsors will be recognized on the State Network's web pages, participate in discussions on ASA Central within the state, and more. Pricing is dependent on size of the network. Your company representative can attend two events per year:
Happy Hours
Coffee Meetups
Educational Meetups
Lunch & Learns
Other Meetups Throughout the Year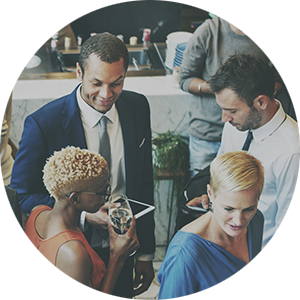 Large markets ($2,500 per state): Capital Area, Indiana, North Carolina (limited availability), Tennessee, Texas (limited availability), Washington
Mid-sized markets ($2,000 per state): Mississippi, Oregon
Event Sponsorships
Opportunities to sponsor just one event are also available. Event Sponsorships offer recognition on site at the event of your choosing. These sponsorships are $1,000 per event. This will be shared recognition with State Network sponsors.
ASA Central State Network community page-ad and/or logo on home page
Ability to add white papers to resource page connected to State Network (2x per year)
One email sent to network on sponsor's behalf (1x per year)
Add-on fee ($500 per event)-able to attend additional events
One event registration for two events per year
Logo recognition on invitation and emails regarding the State Network
Ability for sponsor rep to address the crowd at events
Verbal recognition by chairman/host of event
Signage/table-top sign
One event registration
Logo recognition on invitation and emails regarding event
Ability for sponsor rep to address the crowd at the event
Verbal recognition by chairman/host of event
Signage/table-top sign