February 23, 2017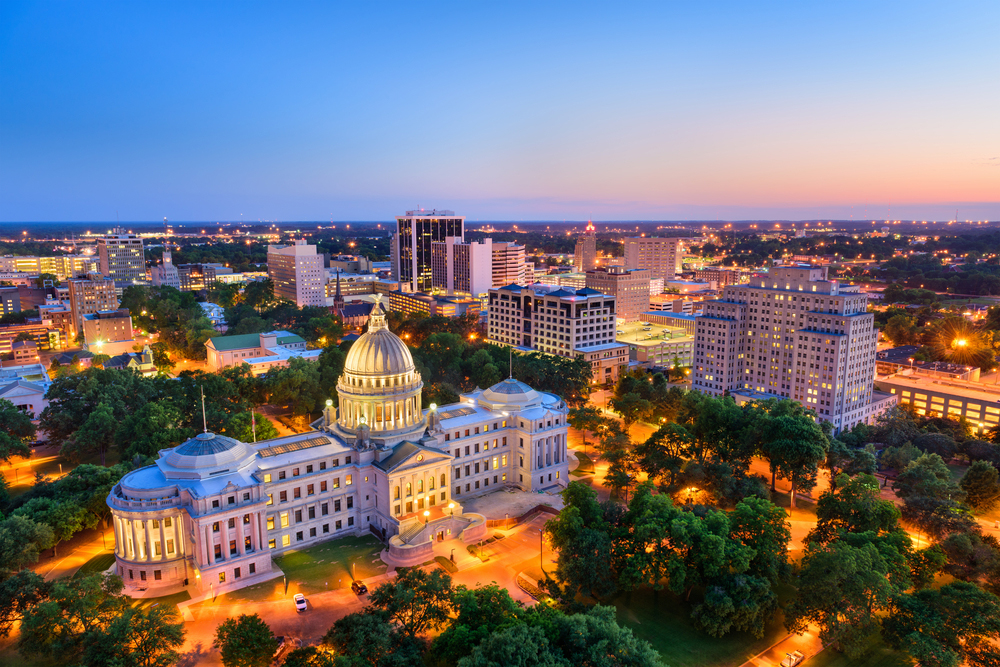 Thanks to all the staffing professionals, conference sponsors, and special guests who made the ASA Mississippi Staffing Symposium in February such a great success. Learn more about upcoming ASA events.
Description
Join the Mississippi Council for the 2nd annual ASA Mississippi Council Staffing, Recruiting, and Workforce Solutions Symposium. The event will kick off with Richard Wahlquist, president and chief executive officer of the American Staffing Association, who will reveal up-to-the-minute trends, challenges, and opportunities in the staffing, recruiting, and workforce solutions industry.
Join your peers and representatives from the University Research Center and the State Workforce Investment Board to discuss how the staffing industry can help put Mississippians to work.
While you enjoy lunch, veteran industry educator and author Scott Wintrip will share his well-established recruiting best practices to hire better and faster.
Finally, hear from Gov. Phil Bryant, who will outline his commitment to close the middle-skills job gap, increase workforce participation rates, help Mississippi employers fill openings, and entice prospective companies to locate to Mississippi.
Don't miss this exciting event!

View the 2017 Mississippi Council Symposium agenda »
Sponsored by


Speakers

Phil Bryant, governor of Mississippi
Known for strong integrity and commitment to an accountable government, Bryant was sworn in as Mississippi's 64th governor on Jan. 10, 2012. He was elected in November 2011 after capturing 62% of the vote. In his inaugural state of the state address, Bryant outlined 31 bold initiatives that encompass his vision for Mississippians to "rise together" through economic expansion, efficiency in government, and adherence to values that make Mississippi great. Bryant sits on the board of directors for Jobs for America's Graduates.

---

Richard Wahlquist, president and chief executive officer, American Staffing Association
Wahlquist is the association's primary spokesman and is responsible for the overall direction and performance of the association. Before joining ASA in 1989 as vice president, administration and government affairs, he led and coordinated government affairs activities on behalf of the staffing industry in all 50 states; Washington, DC; Puerto Rico; and Canada. He speaks regularly before business groups on employment issues and trends and has been a featured lecturer in Europe, South America, South Africa, and Japan. He was recognized by Human Resources Outsourcing Today magazine as one of the "100 Superstars of HR Outsourcing" and by Recruiter magazine as one of the 100 most influential individuals in the staffing and recruiting industry. Wahlquist currently serves on the board of directors for the World Employment Confederation and Jobs for America's Graduates.

---

Darrin Webb, state economist and director, The University Research Center
Webb became the state economist and director of the University Research Center in July 2010. The University Research Center works with the Department of Revenue, the Legislative Budget Office, the legislature, the governor's administration, and other agencies on matters concerning the state's economy. Webb works directly with the state revenue‐forecasting group, serving traditionally as the chair. He also oversees the state's econometric model, which forecasts the state's economy.

---

James Williams, executive director, State Workforce Investment Board
Williams serves as the executive director of the State Workforce Development Board. In this role he oversees the board's responsibilities for the development and implementation of a statewide strategic workforce plan, ongoing analysis of workforce needs for both business and job seekers, and the development of policies, programs, and recommendations to improve the workforce system.

---

Scott Wintrip, president, Wintrip Consulting Group
Wintrip is the author of High Velocity Hiring: How to Hire Top Talent in an Instant, to be published by McGraw-Hill in April 2017. He's also the president of Wintrip Consulting Group, a global consultancy serving the staffing industry. Wintrip has worked with thousands of staffing firms, helping them generate more than $1.3 billion in growth. For five consecutive years, he has appeared on the Staffing 100 list of most influential leaders in the industry. He's also a member of the Million Dollar Consultant Hall of Fame and was recently inducted into the Staffing 100 Hall of Fame.

---
This conference qualifies for 5.0 continuing education hours toward maintaining your ASA credential.