October 09, 2018
Hands-on Attendee Event Will Integrate Social Responsibility Into Largest Staffing and Recruiting Convention and Expo in the World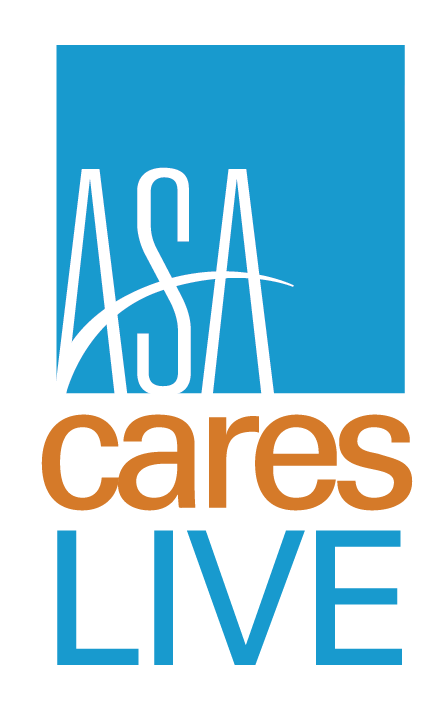 The American Staffing Association announces the launch of ASA Cares LIVE—an event to incorporate good corporate citizenship into the Staffing World 2018 experience. Attendees will be able to participate in hands-on activities in support of two organizations based in the convention's host metro area of Washington, DC.
Event: ASA Cares LIVE
Date: Tuesday, Oct. 16
Time: 2‒4 p.m. Eastern time
Location: Prince George's Expo Hall, Gaylord National Resort & Convention Center, 201 Waterfront St., National Harbor, MD 20745
During ASA Cares LIVE, Staffing World attendees will be able to participate in two charitable activities:
Assembling hygiene kits for homeless individuals through the charity So Others Might Eat, which helps the poor and homeless in Washington, DC, by meeting their immediate daily needs with food, clothing, and health care, and providing other services to break the cycle of homelessness
Creating get-well cards with messages of gratitude and healing for service members recovering at Walter Reed National Military Medical Center— the nation's largest joint military medical center—in Bethesda, MD
ASA also is collecting monetary donations for SOME now and throughout the convention. To contribute, visit some.org/online-donation and enter "ASA Cares" in the "Additional Information" box on the online form.
"ASA Cares LIVE is a new Staffing World tradition designed to give back to the convention's host cities each year in a meaningful manner," said Richard Wahlquist, ASA president and chief executive officer. "By participating in ASA Cares LIVE, convention attendees also will be able to experience firsthand how easy it is to make a difference in their communities and, hopefully, will go home with some new ideas about developing or adding to their companies' social responsibility initiatives."
ASA Cares LIVE is supported by Assurance, a six-time ASA Care Award winner for outstanding social responsibility programs in the staffing and recruiting industry.
To learn more about ASA Cares LIVE, visit staffingworld.net/asa-cares-live.
# # #
About the American Staffing Association
The American Staffing Association is the voice of the U.S. staffing, recruiting, and workforce solutions industry. ASA and its state affiliates advance the interests of the industry across all sectors through advocacy, research, education, and the promotion of high standards of legal, ethical, and professional practices. For more information about ASA, visit americanstaffing.net.
About Assurance
Assurance is among the nation's largest and most awarded independent insurance brokerages, offering expertise in business insurance, employee benefits, risk management, wellness, legislative compliance, and more. Our insurance professionals find creative ways to minimize risk and maximize health for over 600 staffing clients nationwide. Assurance is also a proud member of ASA and six-time recipient of the ASA Care Award for charitable contributions. Visit the Assurance 'A' Team at booth 406 to help celebrate 25 years insuring the staffing industry or go to assuranceagency.com.