The ASA legal team and its partners work hard to provide the information you need to stay compliant with the law. Here are five articles that address common legal situations your company might face.
---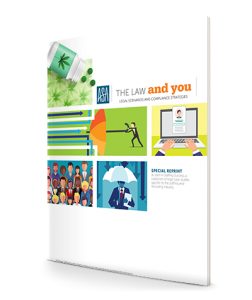 Download this free collection of
Staffing Success
The Law and You articles from 2020, which cover medical marijuana, employer of record arrangements, virtual I-9s, recruiting diverse employees, and pandemic litigation risks.
We hope you'll attend the virtual Staffing Law Conference on April 29–30..