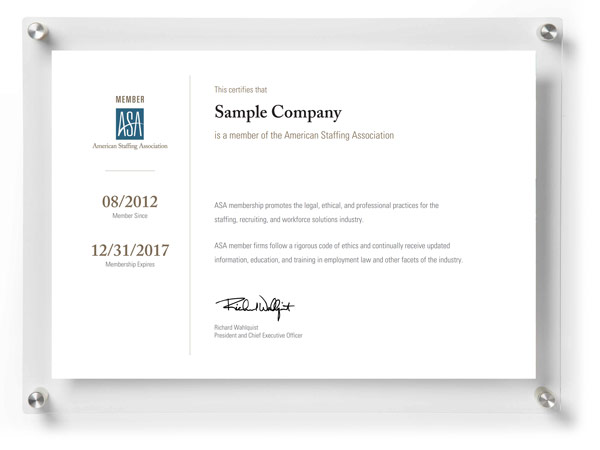 This webpage allows you to download and print a document that confirms your company's ASA membership status.
To download and print your company's document, please make sure you are logged into the ASA website.
This feature is available to staffing firms with current ASA membership status. Please ensure that you are signed in to your ASA account, and contact us at the number below if you feel that you are receiving this message in error.
View a Sample Proof of Membership
---
Questions? Contact the ASA membership department at 703-253-2020.