Whether you're an economist, analyst, investor, or staffing professional, the data-driven information and insights delivered in this book are critical to strategic planning and business development. Here's what you need to know about the U.S. staffing and recruiting industry, where it's headed, and how you can make the most of this business intelligence.
---
2017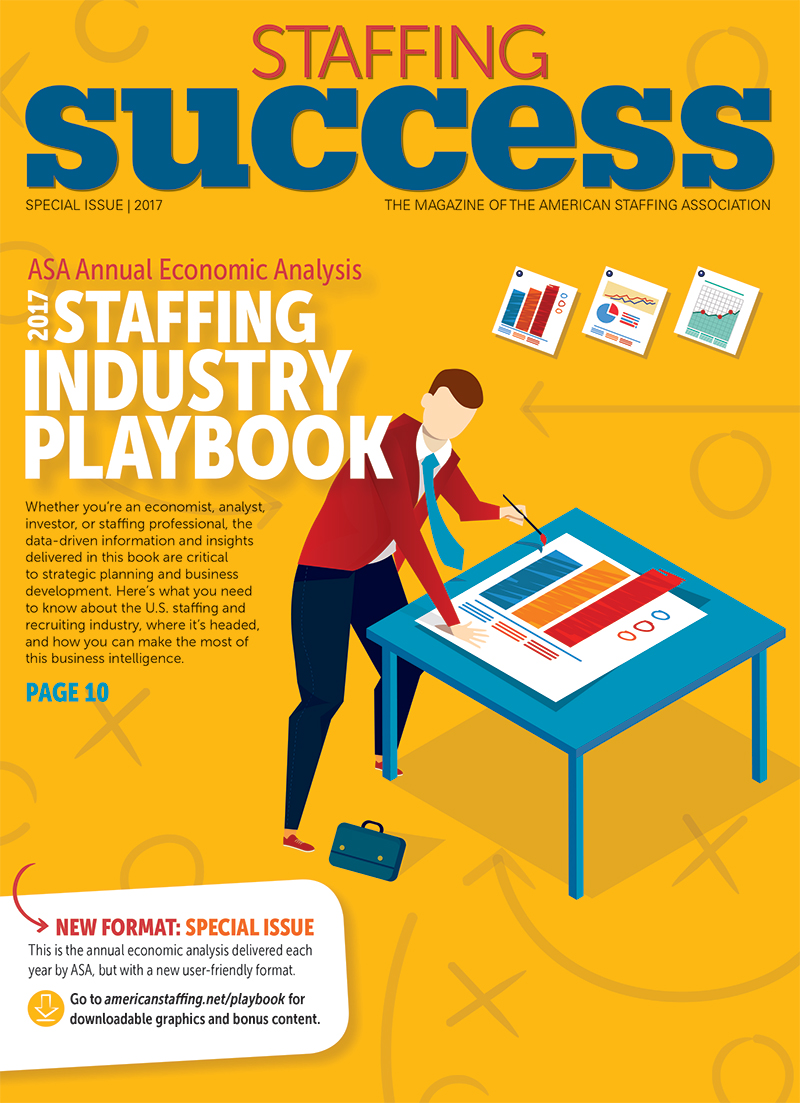 The 2017 Staffing industry Playbook provides data-driven staffing information and insights critical to strategic planning.

2016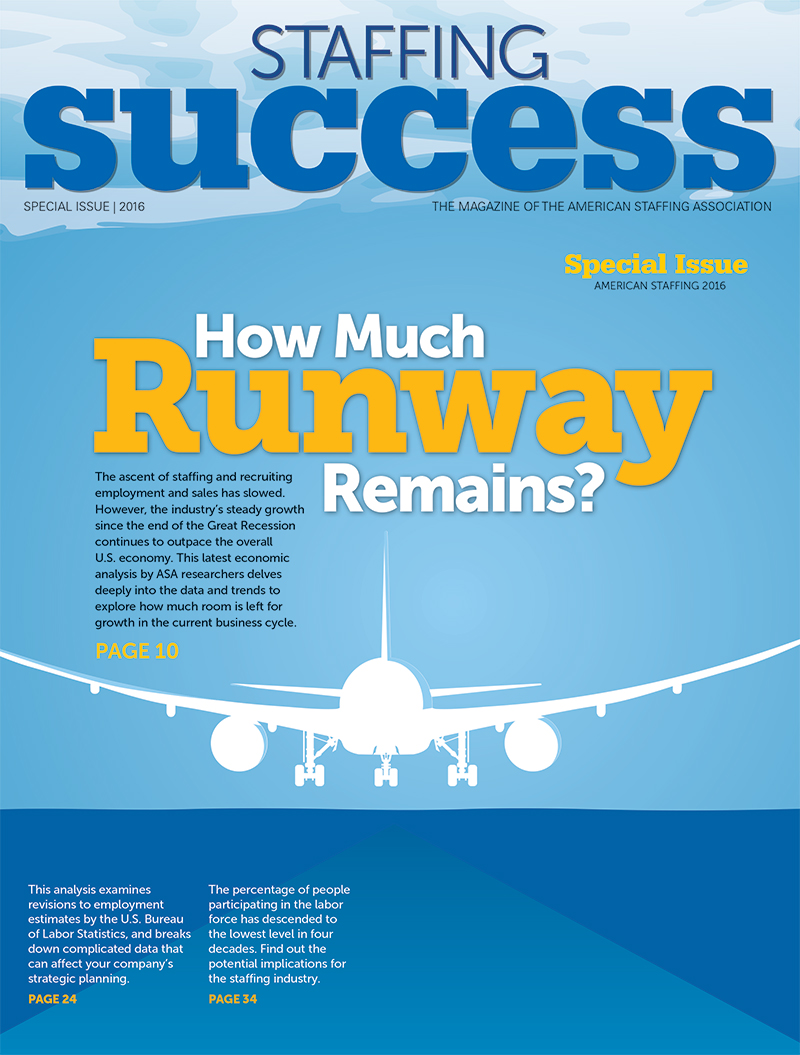 How Much Runway Remains? While slowing, the staffing and recruiting industry continues to grow faster than jobs overall and the economy.

2015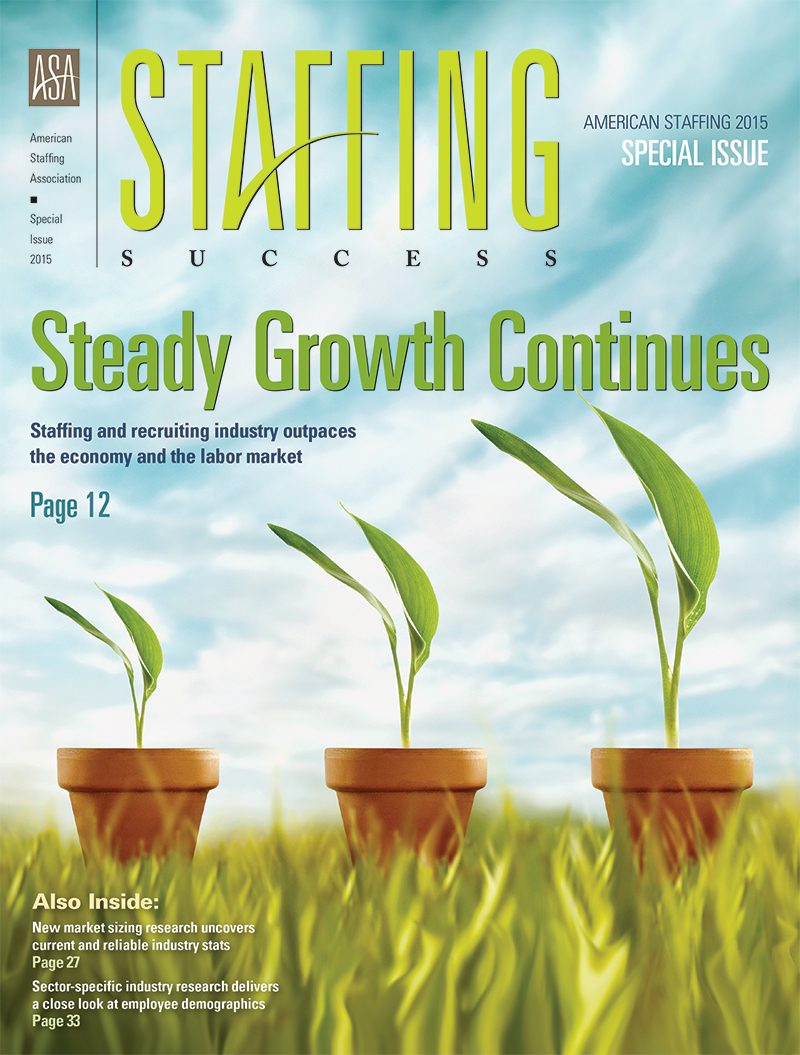 Steady Growth Continues: Staffing and Recruiting Industry Outpaces the Economy and the Labor Market.

2014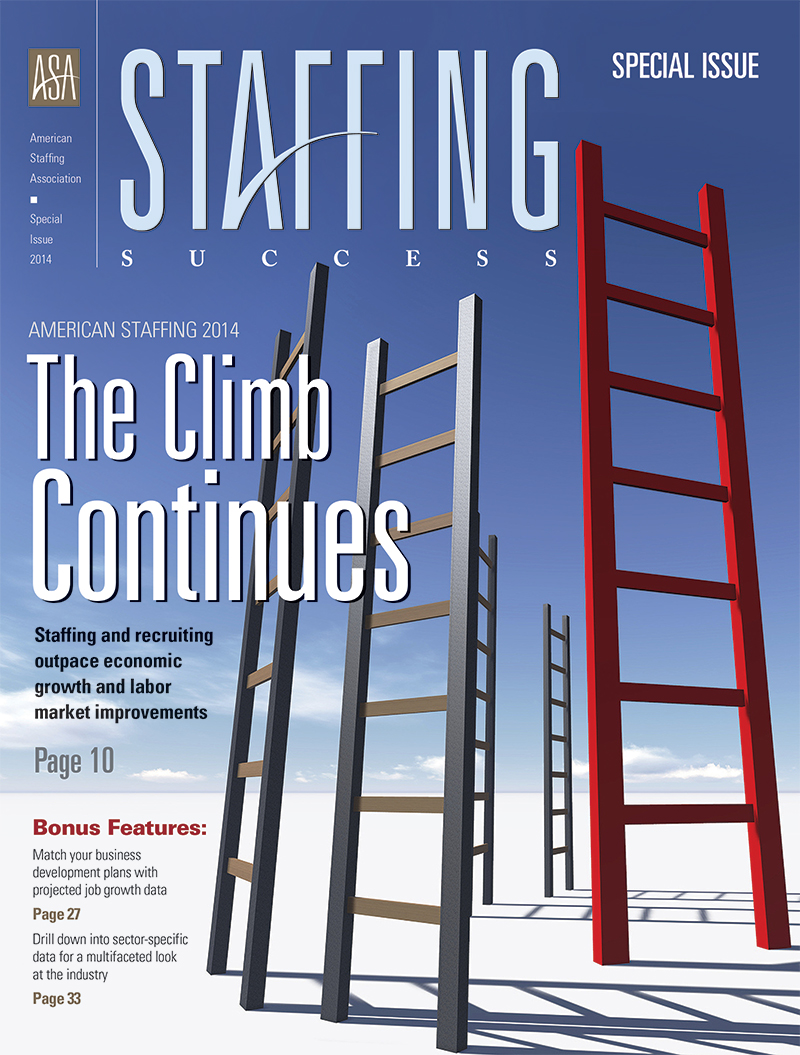 The Climb Continues: Staffing and Recruiting Outpace Economic Growth and Labor Market Improvements.