---
Experience an Unforgettable Evening Aboard the USS Midway
Celebrating the 50th anniversary of ASA means Staffing World 2016 will be the biggest, most impressive industry event ever!
---
Your Evening Aboard the USS Midway
This year, the Staffing World Grand Finale takes place aboard the USS Midway, a breathtaking and historic aircraft carrier. The Midway operated for an unprecedented 47 years, and is the only carrier to serve the entire length of the Cold War and served as the Persian Gulf flagship in Operation Desert Storm. The USS Midway is now a museum ship at the Navy pier in San Diego.
During your Grand Finale experience aboard the USS Midway, enjoy
Docent-led tours of the historic carrier
Exclusive sessions on dynamic flight simulators
Access to vintage aircraft and photo opportunities
This year's Grand Finale is sure to be an experience you'll always treasure. Suggested attire for the Grand Finale is elegant cocktail for ladies and black-tie optional for gentlemen. Professionals who have already registered for the convention can get additional details in the Staffing World community on ASA Central.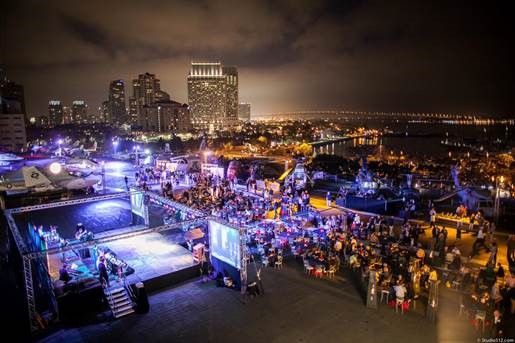 ---
Exclusive Concert by Barenaked Ladies
Staffing World will feature an exclusive Grand Finale concert by Grammy award-nominated music superstars Barenaked Ladies! Staffing professionals who register for the convention and expo each receive a ticket to the Grand Finale.
With more than 15 million records sold, Barenaked Ladies will deliver an amazing live performance especially for Grand Finale guests. Here's a clip of a recent performance.
Sponsored by ASA corporate partners Essential StaffCARE and World Wide Specialty Programs, the Grand Finale takes place on the evening of Oct. 27 aboard the USS Midway. Join ASA and 2,000+ of your industry peers for this historic event!
Visit staffingworld.net and register today. See you in San Diego!