Staffing World 2017 will feature four world-class keynote speakers—in addition to dozens of sessions, sector-specific forums, immersion programs, networking events, and much more.
Check out this video for a preview of what this year's Staffing World keynote presenters have in store for you and your company.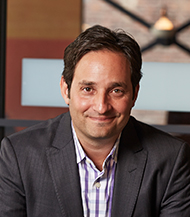 Josh Linkner
Linkner is an authority on fostering creativity, entrepreneurship, and disruptive innovation. An avid venture capitalist and mentor, Linkner has invested in more than 100 start-ups and twice has been named Ernst & Young Entrepreneur of the Year. At Staffing World, Linkner will present a fascinating look at the risks staffing companies face when they rely on the past to determine the future. He'll also discuss valuable tools and techniques for fostering innovation, creativity, and disruption within your organization.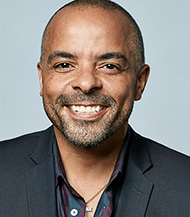 Jonathan Mildenhall
Mildenhall is a world-renowned business executive and brand ambassador who has propelled profits at Airbnb. Mildenhall is also well known for his creative work when he was with the Coca-Cola Co., when his "Open Happiness" campaign became the company's most awarded marketing platform in its history. Since 2014, Mildenall has been with Airbnb, where he says he has never worked harder, never worked smarter, and never felt more creative in his life. At Staffing World, Mildenhall will share his creative insights and Airbnb experiences, and inspire you to think differently about your business to maximize success and profitability.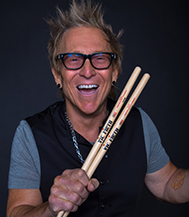 Mark Schulman
Schulman has enjoyed an unprecedented career as a first-call drummer for world-class rock and pop artists, including P!nk, Cher, Foreigner, Sheryl Crow, Stevie Nicks, Destiny's Child, and Billy Idol. Schulman is also an educator—he has taught at the Los Angeles Music Academy and hosted drum clinics worldwide. He also serves as board chairman for Create Now!, a nonprofit organization that aims to help at-risk children through creative arts mentoring. Schulman has packaged these inspiring experiences to author Conquering Life's Stage Fright and to arm the audiences he speaks to with three steps, or strategies, that he says are essential to break-through moments—whether in life or in business.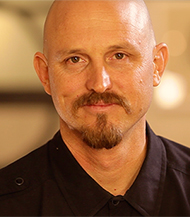 Mick Ebeling
Ebeling and his technology-driven solutions are the epitome of innovation and creativity. His organization's first project was an ocular tracking device, called the EyeWriter, which enables individuals with paralysis to communicate and create art using only the movement of their eyes. Time magazine called it one of the "50 Best Inventions of 2010." Ebeling aims to expand human possibilities and potential through technology. In his book, Not Impossible: The Art and Joy of Doing What Couldn't Be Done, he recounts his life experiences, the EyeWriter project, and Project Daniel—which took Ebeling to Sudan to 3D-print prosthetic limbs and fit them for children of the war-torn region. At Staffing World, Ebeling will share his unique mindset and forward-thinking strategies that can help you and your company tackle any challenge.