Staffing World 2018 will feature world-class keynote speakers—in addition to dozens of sessions, networking events, a world-class expo, and much more.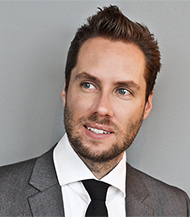 Jeremy Gutsche
Adapt and Disrupt: How to Innovate and Capture New Business Opportunities
Jeremy Gutsche, chief executive officer, TrendHunter.com; innovation expert; and New York Times best-selling author
The business world is experiencing its highest rate of change in modern history: In 10 years, 40% of Fortune 500 companies no longer will exist in a meaningful way, making it clear that no company can afford to stagnate. The time for innovation and disruption is now. Jeremy Gutsche of TrendHunter.com will deliver to the Staffing World audience a compelling keynote presentation that speaks to agile adaptation, disruption, innovation, and maximizing new business opportunities—and the strategies growth-focused companies must make their own if they want to succeed well into the future.
With 20 million monthly views, TrendHunter.com is the world's largest, most popular online trend community—focused on innovative products, brands, and revenue-generating ideas. Behind the scenes, Gutsche and his team leverage big data, research, and artificial intelligence tools to identify consumer insights and new opportunities for the world's most innovative companies and organizations, including NASA, Coca-Cola, Adidas, IBM, Cisco, and Microsoft.
In his best-selling book, Better and Faster: The Proven Path to Unstoppable Ideas, Gutsche draws from 200 interviews with leading CEOs as well as 250,000 company case studies to lay out a strategic roadmap for business success. He will challenge the Staffing World audience to define core values, and then move toward a new outlook on innovation, disruption, and adaptation. Gutsche shows you how to awaken, hunt, and capture those business opportunities—and make change happen.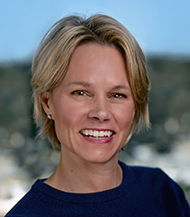 Molly Fletcher
Inspiring Game-Changers: The Winning Strategies of Fearless Negotiators
Molly Fletcher, former sports agent, business consultant, and author
In the highly competitive staffing, recruiting, and workforce solutions marketplace, achieving the best outcome possible in high-stakes negotiations is vital to your company as well as your career. Building on more than two decades of fierce negotiation experience as a high-profile sports agent, Molly Fletcher delivers to the Staffing World audience strategies that will inspire you and your colleagues to become game-changers within your company and approach negotiation fearlessly.
As president of client representation for sports and entertainment agency CSE, Fletcher was one of the world's only female sports agents. She was hailed as the "female Jerry Maguire" by CNN as she recruited and represented hundreds of the biggest names in sports. She successfully negotiated more than $500 million in contracts while observing and adopting the traits of those at the top of their game. Now, as a business consultant, strategist, and author, Fletcher works with organizations to excel at the bargaining table, kickstart growth, and take advantage of new opportunities.
Fletcher, who has been featured by ESPN, Fast Company, Forbes, and Sports Illustrated, is the author of four books: Fearless at Work, A Winner's Guide to Negotiating, The Business of Being the Best, and The 5 Best Tools to Find Your Dream Career. She will pull from her vast experience and negotiating knowledge to challenge the Staffing World audience to trade comfort for courage, obstacles for opportunity, and circumstances for vision. She will deliver the strategies you and your company need to fear less and innovate more.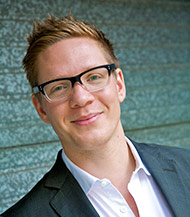 Anders Sorman-Nilsson
Digilogue: How to Win the Digital Minds and Analogue Hearts of Clients and Talent
Anders Sorman-Nilsson, founder and creative director, Thinque; futurist and innovation strategist
How is your company keeping up with the speed of technology? Have you lost market share to digital disruptors? Some staffing companies may be careening into the digital future at top speed, while others maintain a slower, analogue approach. The most strategic businesses realize there is an important middle ground, says Anders Sorman-Nilsson, and he calls it the "Digilogue"—a place where digital and analogue strategies converge to produce maximum results.
Sorman-Nilsson is the founder of Thinque—a strategy think tank that works with company leaders to convert disruptive challenges into proactive, forward-looking strategies. He has worked with Apple, Johnson & Johnson, Cisco, Eli Lilly, IBM, Xerox, and other influential companies to navigate the digital paradigm shift, redesign their futures, and drive success. At Staffing World, Sorman-Nilsson will deliver proven strategies for thriving in a Digilogue environment—one where technology and digital solutions for staffing companies converge with the human touch and strategic partnership they can offer clients and talents.
In the Digilogue, says Sorman-Nilsson, technology and digital solutions satisfy customers' minds while the analogue soothes their hearts—the perfect combination of both will keep them coming back again and again. In the context of technology-driven disruption and solutions, Sorman-Nilsson also will offer a fresh and thought-provoking perspective on those unique aspects of the staffing business that should remain analogue—and how those analogue aspects will reclaim market share and amplify a brand's existing equity in an increasingly digital market.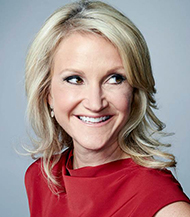 Mel Robbins
How the Five-Second Rule Can Transform Your Sales Strategies
Mel Robbins, entrepreneur, best-selling author, business consultant, and human behavior specialist
Having the world at our fingertips has completely shifted the selling cycle, the client psyche, and the effectiveness of today's sales strategies. Highly successful entrepreneur and business consultant Mel Robbins will deliver to the Staffing World audience the vision, mindset, and tactics your company needs right now to guide a client's journey—from consideration to close.
Robbins started her career as a criminal defense attorney and went on to launch and sell a retail and internet technology company. She is an award-winning CNN commentator and human behavior specialist who has led multiyear coaching programs at high-profile companies like Johnson & Johnson, AG Edwards, Bear Stearns, and Partners Healthcare. At Staffing World, she will coach industry professionals on her successful five-second rule—which she first introduced in her best-selling book, The 5-Second Rule: Transform Your Life, Work, and Confidence. The book is on Amazon's Top 10 Most-Read List and is among the most successful audio books ever published.
The five-second rule is a form of metacognition, says Robbins, that can interrupt stagnating sales habits, prevent the perils of overthinking, and awaken the prefrontal cortex–making change and influence easier to accomplish. Robbins has presented a TEDx talk about the five-second rule and how it can transform business tactics—and it has received more than 12 million views. At Staffing World, she will present the five-second rule in the context of helping you become more masterful at influencing people, engaging clients, closing the sale, and ultimately growing your business.