Staffing World 2018 will feature world-class keynote speakers—in addition to dozens of sessions, networking events, a world-class expo, and much more.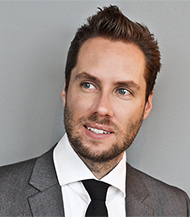 Jeremy Gutsche
Adapt and Disrupt: How to Innovate and Capture New Business Opportunities
Jeremy Gutsche, chief executive officer, TrendHunter.com; innovation expert; and New York Times best-selling author
The business world is experiencing its highest rate of change in modern history: In 10 years, 40% of Fortune 500 companies no longer will exist in a meaningful way, making it clear that no company can afford to stagnate. The time for innovation and disruption is now. Jeremy Gutsche of TrendHunter.com will deliver to the Staffing World audience a compelling keynote presentation that speaks to agile adaptation, disruption, innovation, and maximizing new business opportunities—and the strategies growth-focused companies must make their own if they want to succeed well into the future.
With 20 million monthly views, TrendHunter.com is the world's largest, most popular online trend community—focused on innovative products, brands, and revenue-generating ideas. Behind the scenes, Gutsche and his team leverage big data, research, and artificial intelligence tools to identify consumer insights and new opportunities for the world's most innovative companies and organizations, including NASA, Coca-Cola, Adidas, IBM, Cisco, and Microsoft.
In his best-selling book, Better and Faster: The Proven Path to Unstoppable Ideas, Gutsche draws from 200 interviews with leading CEOs as well as 250,000 company case studies to lay out a strategic roadmap for business success. He will challenge the Staffing World audience to define core values, and then move toward a new outlook on innovation, disruption, and adaptation. Gutsche shows you how to awaken, hunt, and capture those business opportunities—and make change happen.
Sponsored by
Jeremy Gutsche, ASA Interview
People are not prepared for today's accelerating pace of change, and the result is that companies are failing to adapt. If you look at the Fortune 500 list from the year 2000, 52% of the companies are gone or displaced. Our neurological wiring is great at preparing for about a year out, but terrible at 3–5 years out because it is difficult for people to interpret the compounding impact of change. For staffing companies, this means new competitors in the staffing market, increased capabilities and AI impacting the staffing solutions of the technology competitors, and new competitors. It also means the clients in the staffing world have different needs as they struggle to adapt, which creates opportunity.

People get intimated by rapid change, but times of chaos always create opportunity because they cause new consumer needs. Companies who can spot those needs will thrive.

You advocate constant change, chaos, and disruption to create opportunities. How do you create a culture like that in a staffing company that, after finding success, has fallen into a pattern of complacency?

After 10,000 years of evolution as farmers, we are pre-wired to repeat and optimize whatever led to last year's harvest. No matter what industry you are in, once you experience levels of success, there are three traps of the farmer that kick in.
Success makes us:

Complacent (though we would never like to use that word … after all, we're successful for a reason;
Protective (particularly of our egos); and
Repetitive (though we'll use words like 'best practices').

To break free, you must counteract these traps with our three hunter instincts, which are:

Be curious
Be insatiable
Be willing to destroy (particularly our egos)

My company spends a lot of time helping companies reinvent their cultures, so I would caveat that the advice is always something that needs to be customized to a particular organization. Having said that, I have seen clients experience great success by including broader teams in innovation workshops and strategy development, pursuing curiosities with deep dives of research, creating quarterly innovation days and celebration meetings, and setting up gambling funds to test ideas that would otherwise fail the normal screening process.

Take control of your destiny by thinking about, reading about, learning about and workshopping your future.

The six patterns are specifically designed to be high-level and all-encompassing, but how people apply those patterns might be dramatically different. In short, the six patterns are about the six ways opportunities get created. You can use the patterns to hunt for ideas and opportunities. For some that might mean workshopping; for others it might mean deep, contemplative thought. The traps of the farmer affect all of us differently.

The patterns are a bit different than the concept of the hunter and the farmer. Farming is repeating and optimizing exactly what you just did. Cyclicality is about looking for larger-scale trends that might create NEW opportunities.

Too often, we see an opportunity unfold, or we have our own breakthrough, but we realize later that we had the clues all along and could have connected the dots much earlier. The strategy then is to figure out how to see connections more quickly and create a team or organization that is able to act. With the pattern of cyclicality, the strategy is to step back from the distractions of your daily role, look for clues about recurring patterns, and when you find them, act fast.

Artificial intelligence. LinkedIn has every professional on the planet, and that gives Microsoft unlimited potential to offer better services. At the same time, Google AI is already offering services for employers and hiring. It's the next big field for AI competition, and many in the staffing world will be unprepared. It is too easy to underestimate something like AI because it seems too unknown and it is difficult for people to realize the full impact.

Trend Hunter! I was always an entrepreneur at heart looking for my big idea, but I could never figure out what it should be. So before Facebook was public, I coded up Trend Hunter as a place for people to share their business ideas. I thought some Trend Hunter, somewhere, might share the little idea that might inspire my real business. But actually, the views went from thousands to millions to billions, and now I realize Trend Hunter ITSELF is the idea. Today we've had more than 150 million people come through the site, and we use AI and big data to identify opportunity 20 times faster than traditional research. The result is that we have developed all sorts of free tools for entrepreneurs, and on the back end, we're funded by hundreds of the world's largest brands who hire us to do over 1,000 custom research projects per year. We host 15 Future Festivals around the world for people looking to experience and prototype their future.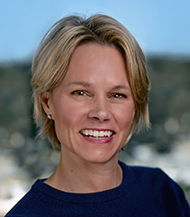 Molly Fletcher
Inspiring Game-Changers: The Winning Strategies of Fearless Negotiators
Molly Fletcher, former sports agent, business consultant, and author
In the highly competitive staffing, recruiting, and workforce solutions marketplace, achieving the best outcome possible in high-stakes negotiations is vital to your company as well as your career. Building on more than two decades of fierce negotiation experience as a high-profile sports agent, Molly Fletcher delivers to the Staffing World audience strategies that will inspire you and your colleagues to become game-changers within your company and approach negotiation fearlessly.
As president of client representation for sports and entertainment agency CSE, Fletcher was one of the world's only female sports agents. She was hailed as the "female Jerry Maguire" by CNN as she recruited and represented hundreds of the biggest names in sports. She successfully negotiated more than $500 million in contracts while observing and adopting the traits of those at the top of their game. Now, as a business consultant, strategist, and author, Fletcher works with organizations to excel at the bargaining table, kickstart growth, and take advantage of new opportunities.
Fletcher, who has been featured by ESPN, Fast Company, Forbes, and Sports Illustrated, is the author of four books: Fearless at Work, A Winner's Guide to Negotiating, The Business of Being the Best, and The 5 Best Tools to Find Your Dream Career. She will pull from her vast experience and negotiating knowledge to challenge the Staffing World audience to trade comfort for courage, obstacles for opportunity, and circumstances for vision. She will deliver the strategies you and your company need to fear less and innovate more.
Sponsored by  

Fear is so often the biggest blocker in our lives. So when I hear the word, I think, "What's the solution?" We have to ask ourselves the tough questions to understand why the fear exists and if it's really serving us. 99% of the time it's not; it's holding us back. It's about leaning into those little moments—that maybe are a little uncomfortable—and preparing ourselves for big outcomes.

Absolutely. There's a misperception that negotiators are born, not made. That was a big reason why we started our

Game Changer Negotiation Training workshops

. I want people to understand that they can become better negotiators with the right tools and practice. Anyone can learn how to prepare and how to anticipate the mindset and the wiring of the people they're negotiating with. Ultimately, negotiation is just a tough conversation. It's about giving people the tools to have a more productive conversation, and then giving them the opportunity to practice in real scenarios. Everyone can become a better negotiator!

It's all about building relationships and connecting with people, not just communicating. You want to put yourself in the heads and the hearts of the people you are dealing with so you can learn how you can add value. The relationships you build are what drive performance, but that doesn't just happen. You have to be intentional about nurturing the relationships and committing to the long haul.

Start by asking, "How can I help my most important contacts in a meaningful way?" Your answer to that question, and your follow-up actions, will create a place to start adding value. Also, remember that sometimes the gatekeepers and influencers inside of a negotiation are as important as the decision makers themselves! Don't underestimate their influence.

One of my favorite tools to use before entering a negotiation is what we call the EWOC Analysis.

E: Identify EVERYTHING you can negotiate and be sure to think outside of the box. Money isn't the only thing that can be negotiated!
W: Ask for what you WANT, not what you think the other side will give you.

O: Create multiple OPTIONS. Choice demonstrates that you're open to letting the other side decide what's best for them. Just make sure you are fine with any option you offer!

C: Know what you are willing to CONCEDE. Know your bottom line.

To help in this process, you can get your own free EWOC worksheet.

The first one is recognizing that the opportunity to negotiate exists. We miss opportunities every day to negotiate!

The other is a lack of preparation. Failing to prepare in a negotiation is preparing to fail. When we don't prepare, we're not able to guide the conversation.

And finally, we have to learn to embrace the pause. Pauses are uncomfortable. We want to respond right away. We often forget to pause because we are afraid of the ambiguity, but it's an incredibly powerful tool. The pause allows us to dial back emotion and reflect, and it also signals that we are comfortable and confident in our position. By embracing the pause, we can learn a lot about what the other side values.

Curiosity. We have to counter disconnects with curiosity. Keep asking questions and continue the conversation. Try to get to the root of why we reached an impasse. That means we have to shift any defensiveness to curiosity, because that's what opens doors. If defensiveness puts the brakes on a negotiation, curiosity revs up the engine.
Curiosity does two things: It shows that we are committed to finding a solution, and it allows us to gain valuable insight and information. As you gain intel find the small wins, small connection points to demonstrate intent to close a deal.

People often mistake achievement for fulfillment. The difference is that fulfillment is always aligned with a sense of purpose. Achievement, if we aren't careful, becomes a slippery slope. When we focus on the awards and the accolades and achieving success, we start to put our value in what we do instead of who we are. Living a life of fulfillment is about having a purpose for our lives beyond what we do. It's about taking control of our life, finding our purpose, and emphasizing the "must-haves" and not the "should-haves."

Things that are important align with a mission and a purpose, so they need to get really clear on that so they have alignment. Things that are "urgent" need to be evaluated. Pause and ask, "Does this align with the important? Is this something someone else can do? Or can only I do it and must it be done now?" Then proceed.

What I want so much is for people to lay their heads down at night and say, "I am tracking toward what is important, not just reacting to the urgent."

A negotiation isn't really about sides; a negotiation is a conversation. You both are trying to get a deal done, so to help you get that deal done, focus on how you are adding value to the people you are negotiating with. The more time you spend thinking about yourself and what you want, the bigger impasse you create.

They should learn everything they possibly can! We identify four perspectives—financial, strategic, logistical, and relational—that map closely to how people naturally communicate, solve problems, and make decisions. So first we have to understand who we are negotiating with so that we can adapt. And then we need to identify everything in those same four categories that we can research about the other side. What are their financial goals? What do they already have in place? What is driving the timing of the deal? Who is involved in the decision-making process? Be sure to take time to understand all of these elements.

Overcommunicate and be transparent and authentic, consistently. A friend of mine shared with me a great definition of trust. It's credibility, plus reliability, plus connection—all divided by self-orientation. Build credibility, show up consistently, connect authentically, and put those things before your own self-interest. That's how trust gets built.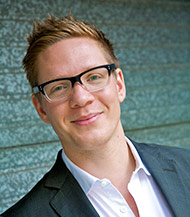 Anders Sorman-Nilsson
Digilogue: How to Win the Digital Minds and Analogue Hearts of Clients and Talent
Anders Sorman-Nilsson, founder and creative director, Thinque; futurist and innovation strategist
How is your company keeping up with the speed of technology? Have you lost market share to digital disruptors? Some staffing companies may be careening into the digital future at top speed, while others maintain a slower, analogue approach. The most strategic businesses realize there is an important middle ground, says Anders Sorman-Nilsson, and he calls it the "Digilogue"—a place where digital and analogue strategies converge to produce maximum results.
Sorman-Nilsson is the founder of Thinque—a strategy think tank that works with company leaders to convert disruptive challenges into proactive, forward-looking strategies. He has worked with Apple, Johnson & Johnson, Cisco, Eli Lilly, IBM, Xerox, and other influential companies to navigate the digital paradigm shift, redesign their futures, and drive success. At Staffing World, Sorman-Nilsson will deliver proven strategies for thriving in a Digilogue environment—one where technology and digital solutions for staffing companies converge with the human touch and strategic partnership they can offer clients and talents.
In the Digilogue, says Sorman-Nilsson, technology and digital solutions satisfy customers' minds while the analogue soothes their hearts—the perfect combination of both will keep them coming back again and again. In the context of technology-driven disruption and solutions, Sorman-Nilsson also will offer a fresh and thought-provoking perspective on those unique aspects of the staffing business that should remain analogue—and how those analogue aspects will reclaim market share and amplify a brand's existing equity in an increasingly digital market.
Sponsored by

Artificial intelligence can substitute for occasional lack of human intelligence. We all know of the issue of managers hiring talent in their own image, and biases that occur in the recruitment process, which lead to skewed talent pools and even discrimination. AI and automation can save candidates, staffing companies, and end clients a lot of time in matching skills, psychometrics, and experience to the right opportunities. At the same time, we can code for more humane, empathetic, and efficient candidate experiences; if we don't get the coding right, our inherent human biases can be digitally scaled. Equally, if we remove too much of the human touch from the experience, the recruitment experience can also feel digitally dehumanized.

Today we can swipe right and left to find a "match," and this consumerization of digital experiences shapes what we expect from staffing companies and talent match-makers. We all want a more seamless experience, and hope that the old adage of "hire slow, fire fast" may in fact evolve in an augmented future. Courtesy of smarter technologies, we should be able to hire faster and smarter, and maybe even face the firing situation less often.

This is still a people business that has been slow to adopt new technologies. If you are in search, you have been competing with the likes of Google and LinkedIn for the last 15 to 20 years. While some companies are early adopters and innovators, many are technology laggards and are using analogue tools in a digital world—hoping that the old ways will suffice in the future. There is a lot of digitization upside for the industry.

There can be a tug-of-war between digital minds and analogue hearts, but they are not mutually exclusive. To win the hearts and minds of tomorrow's talent and clients, staffing companies need to design client and talent journeys that seamlessly interweave empathetic digital and analogue touch points. We have to ensure that we have a human-centric approach to staffing: human intelligence (HI) that is also augmented and amplified by artificial intelligence. That is what the workplace of the future looks like—HI x AI—so combining the best of digital and analogue needs to start in the recruitment process.

You have to strategically map out which touch points and parts of the journey are better off being digitized—search, big data, algorithmic matching, behavioral analytics—and which ones should include a human touch point. In the digital world of noise, we sometimes need good old-school human signal and advice, and determining the opportune moments for analogue, human input is imperative.

Concrete strategy often begins with an abstract idea. Futurists like myself are kind of like reverse historians, or even business science fiction authors. Crafting a compelling strategy begins with an idea or a figment of imagination and you work it back from there. Pick a point in the future, and looking at the exponential technologies like blockchain, AI, and automation, and the doubling of computing power every 18 to 24 months, what is the mathematical likelihood of a particular white-collar profession fully robotizing?

These are the kinds of questions we need to be asking ourselves, and staffing companies need to be at the thought-leading forefront of the discussion to win both digital minds and analogue hearts. We are all technology firms with a license in our industry, and thinking like one is a good starting point for ensuring you are part of the exponential future.

Sometimes it is about revolution, sometimes about evolution. All middlemen and women run the risk of being digitally disintermediated, but for the staffing companies that add value, research and develop, provide foresight, and design better business and career outcomes for clients and talent alike, these will continue to thrive

in tomorrow land.

The gig economy and collaborative consumption of human intelligence are trends that will continue in an era of choice and abundance, but some clients and talent will still want the perfect match—not just a faster match—so there is still going to be opportunity for smart staffing companies and their recruiters. By publishing great content and media, you also need to ensure that your brand is found, trusted, and sufficiently attractive to win both digital minds and analogue hearts.

One of the best exercises you can do is to engage in a 10-year scenario plan where you stress-test and do a premortem on your company's strategy. Is it fit for and adaptable to both your worst-case and best-case scenarios? How do you craft a strategy that works in an extreme future of robotics and AI in the workplace, and an opposing one that still values the human touch?

Doing scenario planning is a key part to any strategic exercise, and must be the starting point for designing a future fit strategy. You can also imagine a point in the future, say 2028, when your company went belly-up, and looking back to today: a) What did you miss? And b) What investment decisions should you have made to avoid the demise? These imaginative business science fiction narratives are very helpful in crafting a future you want to be a part of.

The future of entrepreneurship lies in (creative ideas + human trust) x artificial intelligence. Ask yourself how you are performing in each of these three areas, and you will get a good indicator of your future success.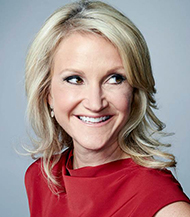 Mel Robbins
How the Five-Second Rule Can Transform Your Sales Strategies
Mel Robbins, entrepreneur, best-selling author, business consultant, and human behavior specialist
Having the world at our fingertips has completely shifted the selling cycle, the client psyche, and the effectiveness of today's sales strategies. Highly successful entrepreneur and business consultant Mel Robbins will deliver to the Staffing World audience the vision, mindset, and tactics your company needs right now to guide a client's journey—from consideration to close.
Robbins started her career as a criminal defense attorney and went on to launch and sell a retail and internet technology company. She is an award-winning CNN commentator and human behavior specialist who has led multiyear coaching programs at high-profile companies like Johnson & Johnson, AG Edwards, Bear Stearns, and Partners Healthcare. At Staffing World, she will coach industry professionals on her successful five-second rule—which she first introduced in her best-selling book, The 5-Second Rule: Transform Your Life, Work, and Confidence. The book is on Amazon's Top 10 Most-Read List and is among the most successful audio books ever published.
The five-second rule is a form of metacognition, says Robbins, that can interrupt stagnating sales habits, prevent the perils of overthinking, and awaken the prefrontal cortex–making change and influence easier to accomplish. Robbins has presented a TEDx talk about the five-second rule and how it can transform business tactics—and it has received more than 12 million views. At Staffing World, she will present the five-second rule in the context of helping you become more masterful at influencing people, engaging clients, closing the sale, and ultimately growing your business.
Sponsored by