Bob Badolato
Badolato is chief financial officer of CoWorx Staffing Services and a certified public accountant. He has served as chief financial officer and controller for a myriad of complex multinational corporations, publicly and privately owned, including Mercer Consulting Group, First Data Merchant Services, and TD Ameritrade. He started his career in public accounting with Ernst & Young NYC. Badolato is a graduate of Long Island University, where he earned a bachelor's degree in accounting.
---

Chuck Bartlett
Bartlett is chief financial officer for HW Staffing Solutions, a light industrial staffing firm based in Taunton, MA, with operations throughout New England and the southeast U.S. Prior to joining HW, Bartlett was CFO for Fuld and Co., a global consulting firm. He began his career in corporate lending at the Bank of Boston before starting his own company and then later serving as CFO for Stax Research. Bartlett received his bachelor's degree from Amherst College and MBA from the Anderson School at UCLA.
---

Threase Baker, TSC, CSP
Baker is president and an owner of Abbtech Professional Resources Inc. Based in Washington, DC, the company supports both the government and private sectors by providing information technology, engineering, and office–clerical staffing services, as well as personal identity verification. Baker has more than 20 years of staffing industry experience. She is past president of the Capital Area Staffing Association and is on the board of the American Staffing Association.
---

Amy Bingham
Bingham is the managing partner of Bingham Consulting and founder of the Millennial Mentors Group, where she uses her more than 20 years of staffing industry sales leadership expertise to help small to midsize staffing companies accelerate growth through strategy design, coach high-potential leaders, and train sales and recruiting teams. Identifying an urgent need to prepare the next generation of senior leaders as baby boomer owners and executives tap their successors, Bingham launched the Millennial Mentors Program for the staffing industry. A 10-year member of ASA and a 2018 ASA Staffing Symposium speaker, Bingham is also a highly rated past presenter at Staffing World.
---

Adam Bleibtreu
Bleibtreu is chief marketing officer for both ASGN, a leading global provider of in-demand, skilled professionals in the creative, interactive, technology, health care, and life sciences sectors; and Creative Circle, a specialized staffing agency that connects innovative advertising, marketing, creative, digital, and interactive professionals with companies seeking talent on a full-time or freelance basis. Bleibtreu has also been a television executive (supporting the launch of the WB network and its shows) and is an award-winning commercial director and documentarian. He co-founded Gas Station TV, the largest digital signage network in North America. He also has received numerous creative awards from Emmys to Addys. Bleibtreu is a thought leader in the current digital marketing age as a result of his career as a creative director, senior marketing executive, and media expert.
---

Bradley Block, CSP
Block is the chief operating officer and principal of the Staffing-the-Universe Family of Cos., including Rotator, Industrial, Medical, and Block Staffing Services. He is responsible for overseeing all operations within the organization. In addition, Block is former president of the board of directors for the New York Staffing Association and is still an active member. He volunteers time toward many industry and personal causes, including policy councils and various committees at the American Staffing Association.
---

Amy Bollinger
Bollinger is the director of learning and development for the AtWork Group's corporate office in Knoxville, TN. She spent the last 13 years in the training/staffing/recruiting sectors holding titles ranging from recruiter, account executive, to manager of special projects, to her current role. Prior to entering the staffing industry, she spent over a decade in retail sales and account management. In 2016, Bollinger was among those who received Training Magazine's Top 125 Rising Star awards. She currently serves on the ASA Staffing as a Career committee.
---

Tony Bosco
Bosco joined JobDiva in 2012 and is vice president of business development and alliances. He focuses on new client acquisition and developing strategic partnerships. Bosco brings 23 years of staffing industry experience to JobDiva. He spent 16 years at Advantage Resourcing (formerly TAC Worldwide), where he served as a director and designed and delivered global recruitment strategies across all operating units focusing on technology accelerators and innovative technologies within the human capital space.
---

Jeff Bowling
A 20-year-plus veteran of the staffing industry, Bowling is the founder and former chief executive officer of the Dallas-based firm, the Delta Cos. After stepping down as CEO at the end of 2016, Bowling now sits on the board of directors for the Delta Cos. and three other boards in staffing-related companies. The Delta Cos. has three brands providing physicians, therapists, and other allied professionals to health care facilities throughout the nation on both a contract and direct hire basis. Bowling created an impressive culture at the Delta Cos.—the company has received several "Best Places to Work" awards, won multiple VOICE awards from ASA, and is a regular on the Inavero Best of Staffing list. The unique culture and way in which the company operates often is a requested speaking topic. Bowling serves on the ASA board of directors and is chair of the association's operational excellence committee. He is a proud Texan; earned his bachelor's degree from the University of North Texas; and resides in Coppell, TX, with his wife, Daniella, and their three children.
---

Hope Bradford
Bradford is senior director, information technology for Kelly Services Inc. and has more than 19 years of experience in the staffing industry, spanning multifaceted applications and system integrations. Bradford contributes to the development of internally built and purchased, internet-based solutions. Her expertise lies in management of large projects, connecting the business requirements and designing automated technology solutions that complement business operations. She is responsible for managing global teams and relationships with suppliers, and often serves as an interpreter of business requirements and technology solutions. Bradford is past chairman of the ASA member education and certification committee.
---

Frank Britt
Britt is the chief executive officer of Penn Foster, a skills development training, credentials and employment matching enterprise for frontline workers. Penn Foster is focused on employment outcomes through ed-tech enabled workforce solutions and today has more than 125,000 active students and 1,000 partners, including employers, youth organizations, government organizations, and academic institutions. He is a recognized education authority, with multiple media and investor community engagements and was appointment by Gov. Tom Corbett of Pennsylvania on the state's advisory committee on the future of postsecondary education.
---

Alan Bugler
Bugler serves as managing director at Bowstring Advisors (formerly Childs Advisory Partners), focused on sourcing and executing mergers, acquisitions, and capital raises for human capital management and business services companies. He has personally sourced and executed more than 30 M&A assignments for human capital companies globally. Bugler is also a published author and speaker at key industry associations and events. Prior to joining Bowstring in 2010, he was an investment banker in the business and technology services group and later in the mergers and acquisitions group at SunTrust Robinson Humphrey, where he sourced and executed transactions representing in excess of $3 billion in value.
---

Kate Butler
Butler is a passionate developer of sales representatives and leaders in the staffing industry. In her role with Menemsha Group as vice president, Butler trains sales leaders, sales reps, and recruiters. Her passion always has been the hiring and development of talent. She has built information technology staffing businesses in 15 U.S. markets and six Latin American countries. She has extensive experience with staffing industry challenges, including sales rep productivity, leadership development, and enterprise account management.
---

James M. Carchidi, CSP
Carchidi is chief enthusiasm officer of the JFC Staffing Cos., a recipient of the Central Penn Business Journal Forty Under 40 award, and a two-time finalist for Entrepreneur of the Year. Committed to giving back, he serves on the board for Harrisburg Academy, the Employment Skills Center, and Cumberland Area Economic Development Corp.
---

Jenny Chandler
Chandler prides herself in being a customer-focused recruiter and facilitator with more than 10 years of experience in the staffing industry. As manager of training and development for Advanced Group, Chandler facilitates new hire training as well as development and delivery of training to upskill existing employees. She enjoys sharing her knowledge with others, while growing as a recruiting professional, leader, and facilitator.
---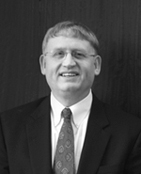 Brent I. Clark
Clark is a partner in Seyfarth Shaw's labor and employment department, and chairman of the U.S. Occupational Safety and Health Administration and Mine Safety and Health Administration practice groups. He focuses his practice on litigation defense matters involving individual and multi-party actions, and handles environmental, OSHA, MSHA, and commercial and employment litigation matters. As an OSHA and MSHA litigator, he has defended against numerous citations, and has tried numerous cases before federal and state OSHA courts. Clark has also provided analysis, investigation, and advice regarding potential criminal and whistleblower allegations and claims including discrimination, termination, retaliation, and whistleblower under OSHA, MSHA, the Department of Transportation, and the Surface Transportation Assistance Act. He has experience in investigating, reporting, and defending against claims arising from workplace fatalities, explosions, fires, and catastrophes. He also provides general compliance counseling and advice concerning OSHA and MSHA inspections and investigations, internal audits, and compliance issues. Clark lectures frequently to trade and industry groups on OSHA and MSHA compliance and defense, environmental compliance and litigation matters, and various issues relating to hazardous and toxic chemicals.

---

<h3Christpher Coates, CHP
Coates is chief operating officer of a clinician owned provider of workforce solutions to health care organizations nationwide. He has 37 years combined experience in health care and industrial staffing solution resource development, and demonstrated expertise in multiple business unit contingent workforce management including new starts, mergers, and acquisitions.
---

Tammy Cohen
Cohen is the founder and chief visionary office of InfoMart, a global identity and background screening company. She is a recognized thought leader in her industry, and regularly contributes to Forbes, HR Executive, and HR Technologist. Cohen earned the title "Queen of Screen" by consistently developing groundbreaking technology.
---

Brett Cole
Cole is the chief executive officer of BRiSK Operations, a firm that was conceived based on a need that was revealed during development of its affiliate company Dental Temps Staffing Solutions LLC. BRiSK has streamlined the staffing process by providing an all-in-one solution that combines customer relationship management (CRM), applicant tracking system (ATS), text and email notifications, scheduling, timekeeping, invoicing, payroll, and electronic payment to truly provide a complete operating system for the staffing industry.
---

Nick Cromydas
Cromydas is the chief executive officer and co-founder of Hunt Club, a tech-enabled recruiting service based in Chicago that specializes in helping hiring managers and decision-makers find the best passive talent. Cromydas is also the co-founder of New Coast Ventures, an innovation studio and boutique venture capital fund focusing on early-stage investments. He was named to the Forbes 30 Under 30 list in 2016.
---

Ben Cruse
Cruse has spent eight years in the recruitment industry helping some amazing brands build their recruitment infrastructure. He is the director of sales for AllyO, an AI recruiting platform that utilizes natural language and machine learning to automate and self-optimize the end-to-end recruiting workflow. Cruse is a specialist in recruitment software, digital media advertising, recruitment process outsourcing services, and employment data. He has a bachelor of science degree in organizational management from Northern Illinois University.
---

Cynthia Davidson
As director of research for ASA, Davidson oversees the association's research initiatives, including the weekly ASA Staffing Index, quarterly ASA Staffing Employment and Sales Survey, ASA Staffing Operations Benchmarking Survey, ASA Staffing Compensation and Benefits Survey, and ASA Workforce Monitor®. She is the primary author of the ASA Staffing Industry Playbook—the association's most widely referenced publication. Davidson has a master's degree in business administration and more than 20 years of experience in strategic research and analysis, project management, and financial management in various industries including fast food, newspaper, cable television, electric utilities, government, and staffing.
---

Sharon Davis, CSHO
Davis is an experienced loss prevention and safety professional. She serves as occupational safety manager for Elwood Staffing Services and has a diverse industry background developing innovative, people-focused health, safety, and risk management programs with outstanding, repeatable results. Davis is a TEEX Certified Safety and Health Official for both general industry and construction—with oil and gas endorsement, which is a tribute to her care for others and her passion for safety and health. She is highly effective in identifying risk trends and developing solutions to eliminate, prevent, or reduce risks through loss-control programs, education, and training. Davis has served as chairman of the ASA workplace safety committee for six years.
---

Gayaneh Davoodian
Davoodian began her career in the fashion and advertising industry, where she witnessed the power technology has to bridge the generational gap. She joined AMGtime—a software company that helps firms tackle inefficiencies in time, labor management, and scheduling—as a marketing manager earlier this year.
---

Joseph DeCarlo
DeCarlo has more than 30 years of insurance company experience. He had continuing insurance company management roles from regional branch manager through vice presidential positions. His experience includes management of underwriters and the creation and control of program business.
---

Kevin Delaski
Delaski is vice president and chief information officer for the TemPositions Group of Cos., one of the nation's largest regional staffing firms. He has more than 30 years of experience in information technology, with the last 15 years spent in the staffing industry. At TemPositions, Delaski focuses on leveraging the company's cutting-edge technology and emphasizing business process automation to increase overall business efficiency. In 2010, Delaski received a prestigious CIO 100 Award from CIO Magazine. He serves on the ASA education and certification committee and regularly leads webinars for the association on technology issues pertinent to the staffing industry.
---

Brian Delle Donne
Delle Donne has been a leading force in driving innovation through his career in operating roles in the industry. After serving as chief operating officer at both large public and privately held IT staffing, engineering, and HR solutions firms, he has amassed a wealth of insight into effectively applying innovation. One of the original founders of Talent Tech Labs, Delle Donne stepped in to head up this unique entity, which is focused on promoting technological developments in the field of talent acquisition. At Talent Tech Labs, Delle Donne and his team identify and assist emerging companies with breakthrough ideas to gain commercialization and scale. He has guided the company in being both a unique accelerator and the leading authority on emerging technology addressing talent acquisition.
---

Nicholas DeJesse
DeJesse is the assistant regional administrator of the Occupational Safety and Health Administration (OSHA) region III jurisdiction. In this role, he is responsible for cooperative initiatives such as voluntary protection programs, agency outreach, grants, and emergency management. He also oversees the OSHA state plans for Virginia and Maryland. In 1996, DeJesse started his federal career with OSHA as a compliance, safety, and health officer responsible for inspecting and investigating various industries including petrochemical, construction, manufacturing, and maritime establishments. After leaving OSHA to serve in positions with the U.S. Department of Health and Human Services and the Department of Homeland Security, DeJesse returned to OSHA in 2012 to ensure the health, safety, and well-being of employees working in the region III jurisdiction. During his tenure, he has led the 2013 Market Street building collapse investigation and revamped the area office to achieve unprecedented enforcement results, including an overall 67% reduction in fatalities, 200% increase in significant cases, and heat stress and workplace violence citations to multiple employers.
---

Cari M. Dominguez
Dominguez is principal of Dominguez & Associates. She also serves on the boards of Manpower Group Inc., the Calvert Funds, and Triple-S Management Corp., a managed health care company, where she also is vice chair of the board and independent lead director. A former chair of the U.S. Equal Employment Opportunity Commission (EEOC), her public service includes two presidential appointments and unanimous Senate confirmations. She also served in the U.S. Department of Labor as assistant secretary of labor, employment standards and labor management, and director of the office of federal contract compliance programs. She currently serves on the board of the National Association of Corporate Directors, where she chairs the nominating and governance committee and is on the board advisory services faculty.
---

Morgan Dudzik
Dudzik is executive vice president of national accounts for the Premier Group. In this role, she oversees the national accounts team and client relationships. Dudzik is responsible for the overall vision and strategy of the national accounts team. She also serves a key role in advising the company's national sales consultants as well as creating and maintaining strategic relationships within the company's various partnerships. Dudzik has an associate in risk management (ARM) designation and is responsible for managing the property and casualty insurance program within Premier.
---

Stephen C. Dwyer, Esq.
Dwyer is general counsel for ASA and a leading authority on the legal and public policy aspects of staffing. He engages in and coordinates the association's legal and public affairs activities and advises the staffing industry on labor and employment law and policy issues. He has testified before legislatures and regulatory bodies regarding, and written extensively and spoken widely on, the staffing industry. Before joining ASA, he was associated with the New York multinational law firm Chadbourne & Parke, as well as De Forest & Duer, a 100-year-old Wall Street firm. Dwyer is a member of the New York, New Jersey, Massachusetts, Virginia, and District of Columbia bar associations.
---

Ben Elliott
Elliott has been with Randstad for the past 17 years. He is presently the U.S. chief financial officer for Randstad North America, responsible for building the U.S. financial shared services center and leading the robotics process automation initiative within Randstad. He also is responsible for the financial leadership of the Spherion Franchise Organization, which is a separate operating division within the U.S. Elliott is a board member for ASA and a member of the Metro Atlanta Chamber of Commerce. Prior to Randstad, Elliott served as CFO for numerous organizations, including OneSource Inc., Allied Automotive Group, and National Linen Service. He also has industry experience in electronic payments, dot.com, logistics, and transportation. Elliott began his career as a staff auditor at Arthur Andersen & Co., becoming a certified public accountant in the state of Illinois in 1980.

---

Kayla Ann Ellsworth
After graduating from Clemson University, Ellsworth started with IAG as part of the implementation team in its Charlotte, NC, office. After 12 months of working in implementation, Ellsworth joined the marketing team in IAG's Greenville, SC, office—where she was responsible for each of the firm's national and state associations to determine current business and marketing requirements. In 2015, IAG developed its proprietary ACA/enrollment platform to assist staffing companies with benefit needs. Ellsworth had the opportunity to join the team in its Dallas office in 2016, where she currently manages its technology platform.
---

Tom Erb, CSP
Erb is president of Tallann Resources, a consulting firm specializing in the staffing and recruiting industry. With a career spanning more than 20 years, he has established himself as one of the staffing and recruiting industry's top subject matter experts. As a consultant, trainer, and speaker to the staffing and recruiting industry, Erb has helped hundreds of firms create and execute sales and recruiting strategies to grow their business and help optimize their workforce strategy. He entered the staffing industry as a recruiter with Olsten Staffing Services, where he quickly rose through the ranks to the position of area director, followed by a 10-year career with Spherion, one of the largest staffing companies in the U.S. He left Spherion in early 2010 to form Tallann Resources. He is a past president of the Ohio Staffing and Search Association.

---

Jim Essey, CSP
Essey is president and chief executive officer of the TemPositions Group of Cos., which operates in New York, New Jersey, Connecticut, and California. He served five terms as president of the ASA-affiliated New York chapter. Essey was elected ASA chairman in 2004—exactly 30 years after his father, Dick, served in the same role—and has chaired the chapter relations, member education and certification, political action, and industry practices committees. He currently chairs the legal and legislative committee and the public policy advocacy taskforce, and serves on the ASA board of directors. Essey received his bachelor of arts degree from Trinity College and master of business administration degree from Harvard University.
---

Kristen Faris
Faris is the vice president of industry strategy for Checkr, a background check company using technology to disrupt the industry by bringing transparency and fairness to hiring. Checkr currently runs more than one million background checks per month for 10,000-plus customers, including on-demand companies such as Uber, Lyft, and Instacart, as well as companies such as Adecco, Allstate, Zenefits, Warby Parker, and more. Faris has more than 22 years of experience in the industry, including a tenure at First Advantage, helping teams excel in revenue.
---

Catherine Farr
Farr is a director at maslansky + partners, a language strategy firm based in New York City. She joined the company in 2014 and has helped Fortune 500 companies, industry associations, and nonprofit organizations understand and embrace their audience's truth and develop messaging strategies to communicate more effectively. maslansky + partners uses a research and data-driven approach to help clients simplify the complex, build credibility amidst controversy, stand out from the crowd, and always speak in the language of their audience. Prior to m+p, Farr worked at Omnicom media agency OMD as a strategic media planner, with a focus on content marketing and native advertising. She graduated summa cum laude from Georgetown University, with dual bachelor of arts degrees in English and art history.
---

Brian Frydenlund
Frydenlund serves as principal with Growth Mindset Group LLC. He is a founder of several entrepreneur companies in staffing and television production including Team People LLC a staffing company he co-founded and recently sold. He has worked closely with clients such as CNN, World Bank, Intel, BMW of North America, Novartis, Discovery Communications, and BBC America. His latest company, Growth Mindset Group LLC, is focused on helping staffing industry owners, executives, and managers grow personally and professionally. He has served as the president of the Capital Area Staffing Association and chairman of the ASA professional section policy council. He is a member of the American Institute of Certified Public Accountants and the Texas Society of Certified Public Accountants.
---

David Gabor, Esq.
Gabor is a partner with the Wagner Law Group. He has extensive experience in human resources and employment law. A significant portion of his work is devoted to equal employment opportunity—this includes helping clients navigate through significant issues in the workplace such as harassment, equal pay, and equal opportunity for advancement. His human resources practice includes: drafting policies; preparing manuals; conducting training; handling workplace investigations; conducting audits; and counseling clients in all aspects of the employee-employer relationship. His litigation practice includes: employment discrimination; employee classification; wage and hour; unfair competition; non-compete; and ERISA matters. He also has extensive experience as a mediator in employment disputes. He has been recognized in his industry as a thought leader with awards such as Super Lawyer.
---

Diane J. Geller, Esq.
Geller is a partner at Fox Rothschild LLP with more than 27 years of experience, including a tenure as general counsel for a multimillion-dollar, publicly traded company in the staffing and funding industry. She is a seasoned practitioner who helps clients stay compliant with federal and state regulations governing the workplace. Her areas of specialty include employment agreements, affirmative action plans, employee policy handbooks, and social media policies. She also is a nationally recognized author and speaker on employment law topics—including the complex role of social media in the workplace—at staffing industry workforce solutions events throughout the U.S.
---

Ben Goldberg
Goldberg owned a payroll, HRIS, and HR consulting company prior to joining the executive team at CareerBuilder employment screening. He spent 10 years in senior management with a Fortune 50 company expanding the international sales division. He holds a master of business administration degree from Colorado State University. He is FCRA certified through the Consumer Data Industry Association and is a licensed private investigator.
---

Karenjo Goodwin
Goodwin is the founder and chief executive officer of Exact Staff Inc., a family of staffing, search, and recruitment outsourcing companies headquartered in Woodland Hills, CA. Founded in 1996, Exact Staff is one of the largest independent, woman-owned staffing companies in California. Goodwin has served as a founding executive of American Business Careers in New York and has held executive positions for international, national, and regional staffing companies. Goodwin serves as first vice chairman of the ASA board of directors.
---

Eric Gregg
Gregg is founder and chief executive officer of Inavero, a leading provider of client and employee satisfaction surveys for the staffing industry and the satisfaction survey partner of ASA. With more than a decade of experience researching staffing best practices, he and his team have analyzed more than 1.5 million staffing client and job candidate surveys with the goal of determining what drives success in the staffing industry. As an expert in customer experience, Inavero conducts surveys that measure the experiences of clients and placed talent at more than 300 of the industry's top companies. A frequent industry speaker, Gregg speaks at many industry events and has published numerous articles on client and job candidate satisfaction. He currently hosts and co-produces the quarterly ASA State of the Industry webinar series, providing staffing companies with timely research, legal updates, and practitioner advice to help grow their business. He is a past president of the American Marketing Association's Oregon chapter and earned his MBA from the University of Virginia Darden School of Business.

---

Amy Harper, Ph.D.
Harper is director of workplace strategy and consulting operations at the National Safety Council. In her role, she oversees NSC's strategic planning for workplace safety products and services as well as its consulting operations. In addition, she oversees the planning, execution, and promotion of the Safety Standard of Excellence® program—a partnership between ASA and NSC that promotes safety management best practices within the staffing industry. She has been employed in the field of safety and health for 20 years, having worked primarily in the insurance industry. Harper's experience varies from consulting with Fortune 500 companies as well as small businesses to product development, marketing, and executive-level management. She earned a master's and a doctorate degree in social and organizational psychology from Temple University in Philadelphia.
---
Pat Hartonian
Hartonian, director of sales for Intelifi, has more than 15 years of experience in information and HR technology. He is extremely knowledgeable about the challenges HR professionals face with regard to employment screening, and navigating the complex legal and regulatory landscape it entails.
---

Brad Herrmann
Herrmann is the president and founder of Text-Em-All, a leading service provider of voice broadcasting and mass texting solutions for staffing firms. Text-Em-All has helped over 1,700 staffing firms deliver hundreds of millions of messages to their associates. Prior to starting Call-Em-All in 2005, Hermann spent four years as an operations and engineering manager for TALX Corp.
---

Tara Hurley, CSP
Hurley is a candidate-centric recruiter turned facilitator who has spent her career in the staffing industry. As director of recruiter training and process excellence for Advanced Group, she helped to build a centralized producer training program from the ground up. Hurley is excited to continue to share what she has learned so far, while continuing to grow as a recruiting professional, leader, and facilitator.
---

Kelly Irons, CSP
Kelly Irons is the chief executive officer of developUs, a Charlotte, NC-based employee development firm. With 20 years of training design and delivery experience, 10-plus years in leadership development roles, and a master's degree in adult education, Irons has a long history of working with those in the learning and development field as well as audiences from a multitude of backgrounds and industries. Her leadership style and commitment to individual and organizational excellence have earned her multiple awards throughout her career. Today, her roots in human development have remained a core to her business practice, and she operates under a guiding philosophy that to make an impact on a group, you must make an impact on the individuals that make up the group. From this foundation, her work in coaching, mentoring, and leadership emerged.
---

Rohan Jacob
With a background in both hardware and software technology spanning nearly two decades, Jacob has worked for both large corporations and start-ups. He grew a $35 million business with just under 100 employees and is bringing that experience to TimeSaved. With his talented team behind him, he's bringing a cloud based, cross-platform solution funded by both Microsoft and IBM to the staffing agencies who want to compete on an even footing with direct sourcing platforms.
---

Elizabeth James
James is the vice president of sales operations of TempWorks Software Inc. With her firm, she helps staffing firms increase efficiency, streamline operations, and drive revenue through technology and process improvement. James received hands-on experience in the staffing industry as a recruiter and account manager for Kelly Services.
---

Jan Jedlinski
Jedlinski is the chief executive officer and co-founder of Gustav Technologies Inc., an HR-tech startup based out of New York City and backed by world class venture capitalists and entrepreneurs such as Y-Combinator, Youtube co-founder Jawed Karim, and Lightspeed Ventures. After successfully building an on-demand staffing agency in Europe, Jedlinski moved to the U.S. with the mission of making flexible work perform better for everyone.
---

Pankaj Jindal
Jindal is the co-founder of Sense, the first engagement and retention platform designed for the staffing industry. He has more than 20 years of experience in the staffing and technology industry, running high performance businesses and delivering class-leading workforce solutions to Fortune 500 companies. Jindal speaks frequently about the evolving trends in the staffing industry and was awarded a 40-under-40 award by the Silicon Valley Business Journal.
---

Josh Johnson
Johnson joined the employee benefits industry 10 years ago and has been with Benefit Harbor since its founding in 2000. Benefit Harbor specializes in delivering benefit administration services to the staffing industry—specifically on delivering a scalable and extremely flexible benefits system that can successfully enroll and manage a myriad of plans.
---
Andrew Jones
Jones is the chief revenue officer at CloudCall Group PLC, a leading integrated communication company focused on recruitment. He is currently responsible for the company's sales and service delivery in both the U.K. and the U.S., with a particular focus on building up the company's U.S. sales operations function. Jones joined CloudCall in 2013 as U.K .sales director, having amassed extensive sales, business development, and management experience across several sectors, including recruitment. During his tenure with CloudCall, the company's focus has shifted from general telephony to a dedication to improving the efficiency and effectiveness of staffing and recruitment professionals.
---

Tom Josephson
Josephson is an enterprise solutions consultant at Bullhorn, specializing in the Bullhorn for Salesforce solution. He has been in the applicant tracking system and recruiting space for more than five years. Before joining Bullhorn, Josephson worked as an internal salesforce administrator and project manager at a life sciences-focused recruiting firm. Prior to that, he was a high school and middle school teacher.
---

Debra Keller
Keller is vice president of compliance at Reference Services Inc. (RSI), a nationally accredited background screening firm. She is a national authority and frequent industry presenter on background screening and regulatory compliance. She holds the Fair Credit Reporting Act (FCRA) advanced certification credential, which designates advanced expertise in the FCRA and background screening. Keller leads a top industry compliance team and she and her firm work with clients in all industries, of all sizes, in all 50 states, and internationally.
---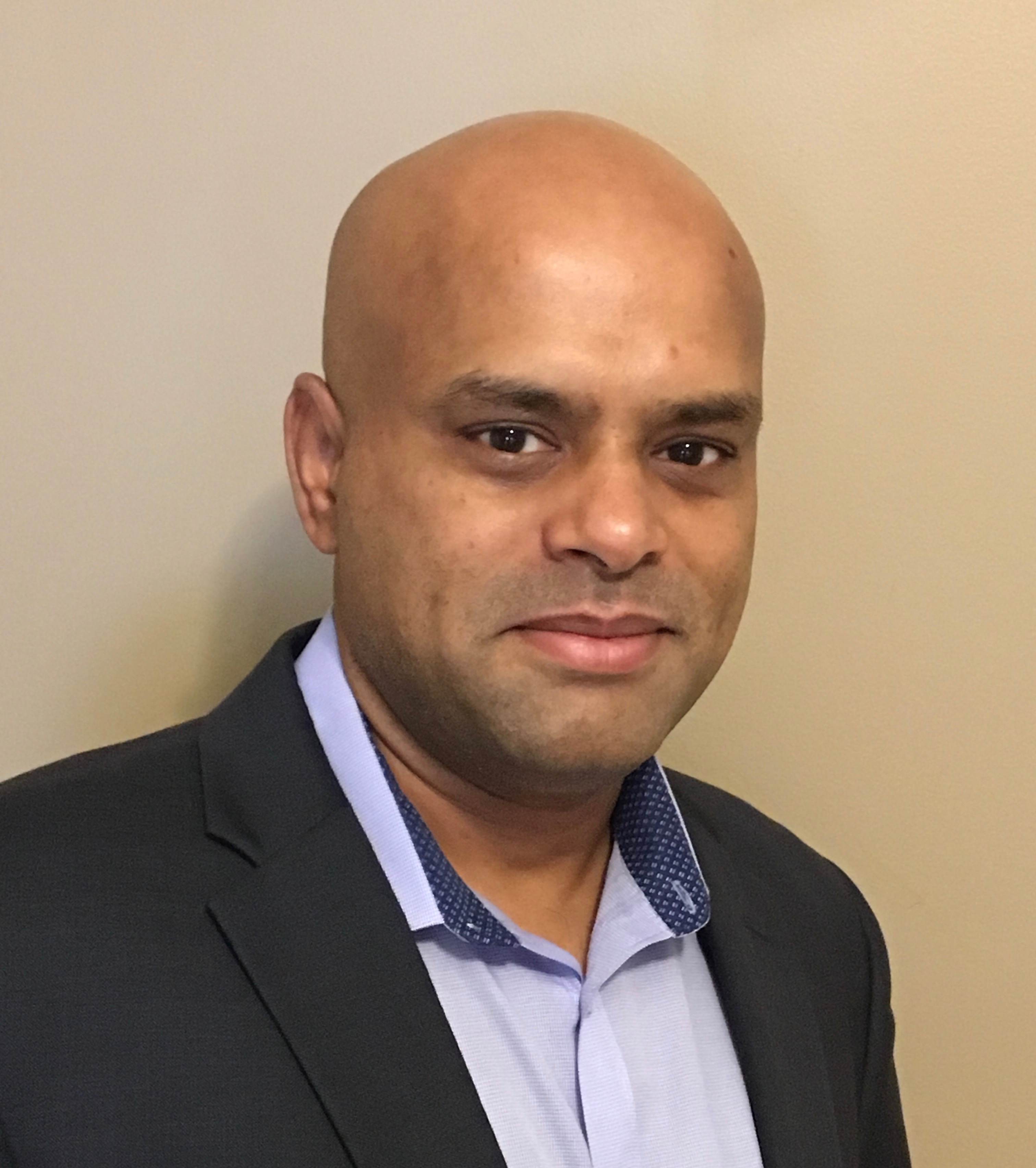 Saleem Khaja
Khaja is a technology executive known for conceptualizing, developing, implementing, and managing new products, services, and business models in various industries. At WorkLLama, Khaja handles product strategy and business development. He has a college degree in computer science and a master of business administration degree.
---

Helen Konrad, Esq.
Konrad is director in the immigration practice group of the law firm McCandlish Holton PC, where she concentrates on work site compliance, defending employers in U.S. Department of Labor, Office of Special Counsel, and Immigration and Customs Enforcement investigations, as well as employment-based and professional immigration. She has worked directly with the staffing industry for more than 18 years and has shared her extensive expertise with staffing professionals at Staffing World, through ASA webinars, and at past ASA Staffing Law Conferences. Konrad has regularly been recognized as one of the best immigration lawyers in America.
---

Tom Kosnik
Kosnik is a certified organizational development adviser to the staffing industry and president of Visus Group. For more than 20 years, he has developed and facilitated peer growth strategy roundtables for presidents, owners, chief executive officers, and chief financial officers of staffing firms. Kosnik advises staffing firms in every sector of the staffing industry on topics such as business strategies, mergers and acquisitions, increasing gross margins, sales enhancements, compensation design, and other organizational development variables. From the sales side, Visus Group is certified with Miller Heiman and brings state-of-the-art sales methodologies, tools, and research to his clients. From the leadership development side, Kosnik is certified with the Center for Creative Leadership and brings leadership development tools and enhancements to his clients.
---

Mike Lejeune
Lejeune is a keynote speaker, facilitator, executive coach, and author, as well as president of Lighting the Path. He helps organizations select, engage, and empower top-tier talent and minimize turnover through proven retention strategies. Lejeune has more than 25 years of experience in building award-winning teams. As the former president of a leading recruiting firm, he understands the challenges of finding great people, and the pain and devastation of losing an individual who is key to the organization. Lejeune is the author of the blog "Simple Leadership," he hosts the podcast series "Total Performance Leadership""in which he discusses leadership principles with nationally renowned experts, and is the co-author of the book A Father's Love: The Generational Bridge That Changes Hearts Forever.
---

Jason Leverant, TSC, CSP, CSC, CHP
Leverant is president and chief operating officer of AtWork Group, a Knoxville, TN-based franchisor of staffing services. He is responsible for the management, growth, and administration of the AtWork brands throughout the country. Leverant is an active volunteer with ASA; worked with the organization to create the ASA Affordable Care Act Cost Calculator for Staffing; helped rejuvenate the Tennessee Staffing Association; and is a board member for Jobs for Tennessee Graduates.
---
Rob Loose
Loose currently serves as MAU's corporate safety and risk manager. He has worked for MAU Workforce Solutions since 2006 supporting both human resources and operations functions. He is a certified safety professional as well as a certified human resources professional, with a background rooted in manufacturing, HR, and health care management. He is an active member of the Augusta, GA, chapters of the American Society of Safety Engineers and Society of Human Resources Management.
---

Scott Love
As a professional speaker and trainer, Love shortens the learning curve of new recruiters and sales people and helps experienced ones break through their barriers and reach their full potential. His training and consulting company has earned the No. 1 Google ranking for recruiter training for more than four years. He has authored three books, produced hundreds of video training courses and has been quoted in the Wall Street Journal, Selling Power Magazine, and dozens of trade journals and business publications around the globe. More than 4,500 recruiting and staffing firms from more than 35 countries have invested in his tools and systems. Love is a frequent industry presenter and is a member of the National Speakers Association.
---

Matt Lozar
Lozar works as a social media marketing adviser with Haley Marketing Group—one of the nation's largest marketing firms dedicated to servicing the staffing and recruiting industry. He has worked with more than 100 organizations to find the right content and digital marketing solutions, and recently has been focusing on finding recruitment marketing tactics in the social media and job board spaces. Lozar concentrates on online advertising while also helping staffing agencies with social media planning, content strategy, search engine optimization, and email marketing.
---

Ken Madden
Madden is vice president of sales and marketing for Madden Industrial. He has overall responsibility for supporting the sales and recruiting efforts of all Madden Industrial locations. Madden is very active in the staffing industry, and has served as president of the Staffing Association of Oregon and Southwest Washington. He currently serves on the Portland Community College Foundation board as well as the Beaverton Area Chamber of Commerce board. Madden acts as an advisory member for the committee for welding technology and construction management at Portland Community College, as an adviser to the Austin Family Business Program at Oregon State University, and serves on the Oregon Workforce Investment Board, which is an advisory board to the governor on workforce issues.
---

Toby Malara, Esq.
Malara is government affairs counsel for ASA. He manages all staffing-related legislation and regulation on behalf of ASA and represents the industry's interests before Congress and state legislatures. He provides government relations counsel to the association's affiliated state organizations and regional councils and directs political fundraising activities through the ASA political action committee, StaffingPAC. Malara is a graduate of Georgetown University and received his law degree from Catholic University. He is a member of the Maryland bar association.
---

Lori Malett, CSC
Malett is the president of Hatch Staffing Services, a boutique staffing firm headquartered in Milwaukee, WI. She has spent the past 22 years carving out strong client relationships and building a strong team of customer-driven, talented recruiters. During her time as president of Hatch, she has built a strong team of internal staff members with innovative and ever-changing training programs for all staff at all levels. In the past two years, Malett and her team have not lost an internal team member, largely due to constantly changing their training to adapt to the changing needs of employees today. A graduate of Marquette University, she served as the president of the Marquette University College of Business Alumni Association. Malett is the current president of the Wisconsin Association of Staffing Services, serves on Marquette University's human resources advisory board for the College of Business Administration, and serves as a board member on the Jesuit Partnership Council.
---

Ronald Marlow
Marlow is vice president, workforce development for the National Urban League. He is responsible for development, delivery, and oversight of the workforce development programs that are delivered at the local community level by NUL affiliates. Prior to joining NUL, he served as undersecretary for workforce development in the Executive Office of Labor and Workforce Development in Massachusetts and as assistant secretary for access and opportunity at the Executive Office for Administration and Finance in Gov. Deval Patrick's administration. He also has held positions with the Massachusetts Housing Finance Agency, Dorchester Bay Economic Development Corp., and Boston Housing Authority. Along with ASA members, Marlow served on the U.S. Secretary of Labor's taskforce on apprenticeship expansion, where he chaired the expanding access, equity, and awareness subcommittee. Over the course of his career he has received various awards and recognitions, including the NAACP Keeper of the Flame Award and Minority Business Champion designations—for both the state of Massachusetts and the New England region—from the Small Business Administration.
---

Kirk Marshall
Marshall is the founder, president, and chief executive officer of Northeast Med Staff. Known for his personalized focus, Marshall has motivated his team to build relationships with clients, residents, and staff. As a result, Marshall has been able to successfully grow his medical staffing agency across New England. Marshall combines more than 16 years of experience in the staffing industry with well-honed business acumen. He also is an active member of the ASA health care section policy council. Marshall always has seen the value that independent staffing firms bring to the economy, noting that they can manage the supply and demand of labor on a much more personal level.
---

Norma Márquez-Barahona
As diversity and inclusion manager, Randstad USA, Márquez-Barahona serves as a subject matter expert on diversity and inclusion. She is responsible for the diversity and inclusion internal platform, overseeing projects surrounding affirmative action plan goals, division efforts around corporate social responsibility, team member engagement, diversity learning, talent development, and supplier diversity. With more than 15 years of experience in business operations, workforce solutions, and strategic business development, Márquez-Barahona has a rich history in building relationships with c-level executives to identify solutions that meet their workforce needs.
---

Josh Mastel
Mastel is a passionate entrepreneur, high-energy speaker, and forward-thinking expert on the Millennial generation as a salesforce. He is currently the founder and chief operating officer of UpRoar Partners, a sales-as-a-service business that is transforming the way B2B organizations approach sales growth in today's market. He has more than 10 years in the information technology staffing business and has led multiple large sales teams across the country. Mastel focuses on the intersection between process, culture, and people and how each plays an important role in the future of sales teams and B2B organizations. His passion for blending old-school techniques and current strategies gives him a unique and dynamic perspective to share.
---

Michele McCauley
McCauley is the senior vice president of human resources at Apex Systems. She is certified in human capital strategy, ROI methodology, and human resources. McCauley has held several positions with Apex Systems, including technical recruiter, corporate recruiter, internal recruiting manager, director of human resources, and vice president of talent acquisition and development. Throughout her career with Apex, McCauley has played an integral role in standardizing the internal recruiting process and placing metrics around that process. She also has been involved in launching distributed recruiter training, expanding online training, and assisting in the launch of the company's current emerging leaders program. She is also the creator and leader of the Apex leadership group for women. McCauley is the chairman of the ASA Staffing as a Career committee.
---

Barry McDonald
McDonald is president and chief operating officer for Preferred Healthcare Registry Inc., a San Diego-based staffing firm that places allied health professionals throughout the U.S. As a licensed clinician and former hospital executive, McDonald has a unique perspective on health care staffing. This diverse background lends itself to a better understanding of the practitioner perspective and the client perspective as it relates to the staffing industry. McDonald is an active ASA member and has served on the health care section policy council for the past four years; he was chairman in 2016 and 2017. McDonald received his bachelor's degree in health care administration from University of St. Francis and MBA from Lawrence Technological University.
---

Mary Ann McLaughlin
McLaughlin is the managing partner at Butler Street, a management consulting, training, and research firm. Before joining Butler Street, she spent 13 years in leadership positions with national and international staffing firms. McLaughlin is a Six Sigma Certified Champion and serves as chairman of a hospital foundation's board.
---

Robin Mee
Mee is founder, president, and managing executive recruiter of Mee Derby & Co. In 2016, ASA recognized Mee with its inaugural Volunteer of The Year award. Staffing Industry Analysts has honored Robin several times on both the Staffing 100 and the Global Women's Power 100 lists. Staffing companies have voted Mee Derby an Inavero Best of Staffing firm for client satisfaction for seven years. Mee is a nationally recognized expert in the staffing industry who presents regularly at conferences. As a volunteer leader at ASA, she is on the staffing as a career committee, a founding member of the women in leadership taskforce, and a member of the education and certification committees and the search and placement policy council.
---

Michael Menzer, CSP
Menzer is currently the managing director at the Staffing-the-Universe Family of Cos. He oversees a team of more than 30 recruiters and sales personnel as well as contributes to the company's sales and recruiting efforts. He has experience in a variety of verticals and industries within both the contract and direct hire space. In addition to his management and operational responsibilities, Menzer also manages accounts representing $3 million in annual contract revenue and $1 million in annual direct hire fees. Menzer is chairman of the ASA search and placement policy council and serves on the New Jersey Staffing Alliance board of directors.
---

Deborah Milhaupt
Milhaupt is director of sales training and process excellence for the Advanced Group, and is responsible for the creation and execution of advanced sales, leadership development, and new-hire training programs. She began her staffing career in the United Kingdom, rising through the ranks before being approached by a global staffing consultancy to help launch their U.S. business. Milhaupt's record of driving multimillion-dollar revenue growth eventually led her to the award winning Advanced Group of Cos., where today she lends global and multi-industry experience as a sales leader to develop other producers and leaders.
---

Rob Mosley
Mosley is a managing partner and senior director of training and development for Next Level Exchange/Mastery. He comes from MRINetwork™ corporate where he served as the chief learning officer, responsible for all training and sales development of 1,100 offices worldwide. He has facilitated staffing curriculum on six continents and is part of the Acclivus team responsible for global relationships with diverse companies in many industries. Mosley's knowledge of the industry comes from 12 years with Merritt Hawkins and Associates, now part of AMN Healthcare. He is a licensed facilitator for Stephen Covey's 7 Habits of Highly Effective People. Mosely has master certifications in consultative selling, performance coaching, advanced sales negotiation, strategic client communication, and major account planning and strategy.
---

Matthew Nagler
Nagler is co-founder and managing partner of BANKW Staffing and their portfolio companies. After spending a decade in management and public relations, including working for one of the largest international staffing companies in the world, he co-founded BANKW Staffing. Since its inception, BANKW Staffing has consistently been recognized, both regionally and nationally, for success and growth—including, a four-year winner of the Boston Business Journal Best Places to Work award, nine-year consecutive winner of the Business NH Magazine Business of the Year award, the Boston Globe Top Places to Work award, and Inavero Best of Staffing list. A dedicated philanthropist, Nagler serves on the board of directors for the Massachusetts Coalition for the Homeless and is a professional coach for the Babson College coaching and leadership program.
---

Jon Neff
Neff is co-founder and chief financial officer of Hire Dynamics. Hire Dynamics is recognized as a Best of Staffing company by Inavero—achieving an industry-leading net promoter score from both clients and talent for seven years in a row through 2016. Additionally, Hire Dynamics employees have voted it as a best place to work in all the cities where it operates. Prior to establishing Hire Dynamics, Neff spent eight years with KPMG as a senior manager within the assurance practice, primarily working with public and private companies in the high-tech industry. He is a certified public accountant and a member of both the American Institute of CPAs and Georgia Society of CPAs. He currently serves on the boards of Junior Achievement of Georgia and 21st Century Leaders, and is a past board member of the Georgia Chamber and its health and wellness committee.
---

Erin Novak, Esq.
Novak is a seasoned consumer protection litigator who specializes in Fair Credit Reporting Act matters. Novak began representing the interests of consumer reporting agencies, employers, furnishers, and users of consumer information in 2017, after spending more than a decade representing plaintiffs in individual and class action cases.
---

Ben Olson
Over his career, Olson has leveraged his passion for creating intuitive user experiences and discovering opportunities to automate business processes within staffing organizations. As a founding partner at Essium, and the current chief technology officer, Olson continues seeking innovative technologies that facilitate Essium's mission to generate significant value for its customers. His interest in AI concepts has been the cornerstone of Essium's search to build the best onboarding platform and led to the development of the Essium Robot Team.
---

Art Papas
As Bullhorn's founder and chief executive officer, Papas has led the company through more than 15 years of consecutive growth. He was the original architect of Bullhorn's flagship customer relationship management (CRM) system. He is the chairman of the board at Career Collaborative, an organization that strives to end working-class poverty. In 2014, Ernst & Young named Papas an EY Entrepreneur of the Year Award Winner in New England.
---

Scott Pechaitis, Esq.
Pechaitis is a partner in the Denver office of Jackson Lewis PC. He leads a team of statisticians, computer programmers, and data analysts to investigate and defend employees in class/collective actions and EEO systemic discrimination cases. This team uses cutting-edge techniques to evaluate large data sets from employers' compensation system, time clocks, payroll, HRIS, and other databases to evaluate risks and liabilities from wage and hour complaints, EEOC systemic discrimination investigations, OFCCP audits, and claims under the Equal Pay Act. He is a member of Jackson Lewis' pay equity resource group. He assists employers with internal, proactive analyses, including EEO assessment and pay equity analyses. Through a combination of data expertise and 10 years of experience providing legal counsel to employers on labor and employment issues, Pechaitis helps companies find and eliminate hidden issues in their data systems before any lawsuit is filed.
---

Loretta Penn
Penn is the founder and president of PECC LLC, an executive coaching and consulting company. She works with senior executives, business owners, entrepreneurs, and individuals to create greater alignment between business goals, vision, and profitability. Her practice focuses on working with professionals who are committed to developing innovative, creative, and sustainable solutions in the areas of workforce management, talent acquisition, and retention in a diverse global environment. Penn brings more than 25 years of leadership experience at the executive level. Previously, she held the positions of president, chief service excellence officer, and president of the legal staffing division at Spherion Staffing Services, a $1 billion division of SFN Group. She also spent 10 years in sales, marketing, and executive management positions with IBM Corp. In alignment with her coaching and consulting practice, Penn currently is an adjunct professor at George Washington University in the nursing leadership and management program.
---

Diane Poljak
Poljak is member of Assurance's senior management team and is responsible for overseeing the staffing and PEO practice. With more than 20 years of industry experience, Poljak serves a key role in advising the company's sales associates as well as creating and maintaining strategic relationships with insurance carriers and other vendor partners. She is also responsible for educating and training new Assurance sales associates on its Selling Assurance Method (SAM) program—an in-house, seven-day sales training program customized for all new insurance sales associates at Assurance. Poljak graduated from Butler University with a degree in marketing. She also has earned an Associate in Risk Management (ARM) designation and is an active member of multiple associations, including ASA. She chairs a committee of the ASA Women n Leadership committees).
---

Shawn Poole
Poole was executive vice president and chief financial officer at EmployBridge until January 2018. He plans to remain active with the company, the largest industrial staffing firm in the U.S., by acting as an adviser to chief executive officer Tom Bickes and the company. Since cofounding EmployBridge 17 years ago, Poole was instrumental in growing the company into a nationally recognized firm that earned more than $3 billion in revenue and now has more than 95,000 associates working at some 10,000 companies. Poole remains on the board of MDI Group, an informational technology staffing company, and an adviser/investor with several private equity firms. He is also an executive in residence at Appalachian State University's Walker School of Business.
---

Penny Queller
As the senior vice president and general manager of Monster's Enterprise Talent Solutions, Queller leads the company's staffing and enterprise business units in North America and Talent Fusion by Monster on a global basis. She joined Monster in May 2017, and is proud to be part of the leadership team dedicated to taking Monster into the next phase of its evolution. She brings more than 20 years of staffing and recruiting experience to her role, including executive leadership positions at Alexander Mann Solutions, The Bartech Group, Adecco, and Staffing Industry Analysts.
---

Tim Quirk
Quirk has 18 years of experience taking tech and software products to market and more than 10 years in the staffing and recruiting space. As vice president of enterprise sales at Erecruit, Quirk is responsible for new customer acquisition as well as helping organizations evaluate their business and executing a plan to get to the next level. Prior to Erecruit, Quirk launched and grew staffing software provider Akken from inception to hundreds of clients. He also has consulted with hundreds of start-ups to Fortune 500 companies on how to improve productivity via technology while serving in product management, marketing, and sales roles at Digimarc, Forrester Research, and NeoMedia Technologies.
---

Paula Ratliff
Ratliff is vice president and general manager of ManpowerGroup Global Sales. In her role, she has responsibility for an elite group of global clients and client team leaders as well as manages an enterprise sales team in North America. In both roles, she drives the strategy for top sales leaders to provide innovative workforce and total talent management solutions through the company's full suite of brands: ManpowerGroup Solutions, Right Management, Experis, and Manpower. Utilizing the ManpowerGroup network across 80 countries and territories, she coordinates global services from incidental staffing to consulting and global information technology projects to fully outsourced high-impact solutions. Ratliff joined ManpowerGroup in 1999. Before assuming her current position, she was vice president, global key accounts; vice president, strategic account sales for Experis, Americas; and vice present of national sales, central region for Manpower in the U.S. and Canada. Ratliff has a bachelor's degree in communications from the University of Louisville and an MBA from Bellarmine University.
---

Jacob Rhoades
Rhoades is senior vice president of marketing at Parker Staffing Services, an office–administrative services firm based in Seattle. He has spent his entire career in the staffing industry, having started as a technical recruiter shortly after graduating from Marquette University in 1999. In his career, he also worked as a recruiting director, branch manager, and employer branding director, before creating the marketing team at Parker, which, since its creation, has helped guide Parker to numerous best work places awards, a best staffing firm to work for award, an ASA National Staffing Employee All-Star honoree, and an ASA Genius Award. He is chairman of the ASA marketing subcommittee, vice chair of the office–administrative section council, and a member of Washington state regional council.
---

John Ruffini
Ruffini has more than 20 years of experience in professional recruiting and career management including sales, organizational management, strategic planning, staff recruitment and development, and profit and loss responsibility. He currently serves as vice president, professional development, for Healthtrust Workforce Solutions. Ruffini has worked for three predominant, large recruiting companies, served as national director of direct hire placement for a global recruiting organization, has trained thousands of recruiters, and written and administered recruiting training programs. Ruffini is a past chairman of the ASA search and placement council and frequent presenter at Staffing World. He is the author of Money Makers: Proven Ways to Increase Sales and Productivity in the World of Professional Recruiting which has become a staple in many recruiting training programs across the country.
---

Sam Sacco
Sacco has been a partner with R.A. Cohen Consulting since 1998. He has been involved with the staffing industry for more than 35 years and is an expert on the sales and operating procedures critical to mergers and acquisitions. During his tenure, Sacco has provided in-depth knowledge of the staffing industry and historical understanding of its development to numerous trade publications and news media. He works with temporary commercial, information technology, and health care staffing companies, as well as with permanent placement firms, to help them maximize their value in the merger and acquisition process. R.A. Cohen has completed more than 160 merger and acquisition transactions in the staffing industry. He joined the National Association of Temporary and Staffing Services (NATSS), now ASA, in 1982 as its director of public relations. In 1984 he became chief operating officer of the association, a position he held until 1997.
---

Brittany Sakata, Esq.
Sakata is associate general counsel for ASA. She is an experienced labor and employment attorney with nearly 15 years of experience counseling and litigating matters on behalf of individuals and employers. She advises members on labor and employment law and policy issues, including EEO, wage and hour, immigration/I-9, OSHA, and NLRB issues.
---

Linda Sasser
Sasser is the founder and chief executive officer of Impacting Leaders, a leadership development and organizational growth firm that specializes in providing consulting, coaching, and training to individual leaders, teams, and organizations. Her enthusiasm for staffing and human resources began more than 25 years ago as the small business owner of five Express Personnel Services locations in and around Austin, TX. With more than two decades of experience owning and operating multiple staffing franchised locations as well as serving as the sales and marketing executive for a staffing franchisor, Sasser brings a unique perspective in leadership through the lens of a veteran staffing professional.
---

Stephen Savitsky
Savitsky is the founder of Tender Loving Care Health Care Services Inc./Staff Builders—a nationwide provider of home health care and medical staffing. Presently, he is chairman of ATC Healthcare, a medical staffing company with 40 offices in 18 states.

---

David Searns
Searns is chief operating officer of Haley Marketing, a content marketing and web design firm that works with more than 1,000 staffing and search firms across four continents. For the past 21 years, Searns and his team have helped staffing firms to stand out from the competition, get past human resources, sell higher-margin staffing solutions, improve sales productivity, and nurture relationships with clients and candidates. Haley Marketing offers website design, blogging and social media, email marketing, reputation management, direct mail, and strategic and creative support. Prior to forming Haley Marketing, Searns was director of marketing for an upstate New York temporary staffing and direct placement service.
---

Jennifer Sheehy
Sheehy is the deputy assistant secretary, leading the Office of Disability Employment Policy (ODEP), at the U.S. Department of Labor. The mission of ODEP is to develop policies to increase the number and quality of employment opportunities for youth and adults with disabilities. Prior to her current position, Sheehy spent 10 years at the U.S. Department of Education in many roles, including acting director of the National Institute on Disability and Rehabilitation Research, acting deputy commissioner of the Rehabilitation Services Administration, and special assistant to the assistant secretary of the Office of Special Education and Rehabilitative Services. She came to the Department of Education from the Presidential Task Force on Employment of Adults with Disabilities where she was senior policy adviser and served a detail as associate director in the White House Domestic Policy Council. Before she joined the taskforce staff, Sheehy was vice president of the National Organization on Disability and director of its CEO Council. She has worked for Marriott, Sheraton, and Anheuser-Busch and has received many civic and leadership honors. Sheehy is a graduate of Cornell University and has an MBA from Georgetown University.
---

Leo Sheridan
Sheridan is chief executive officer and president of the Advanced Group, a staffing and outsourcing solutions provider with offices across the U.S. In 1988, Sheridan founded Advanced Resources, and as the firm quickly expanded, he added additional businesses to create the Advanced Group. Today, the Advanced Group includes Advanced Resources, Advanced Clinical, the WunderLand Group, and Advanced RPO. Sheridan earned a bachelor of science degree in business administration from St. Michael's College in Vermont, and completed the executive management program at Northwestern University's Kellogg School of Management. He has provided leadership to a variety of professional organizations, including ASA, TechServe Alliance, and the Young Presidents' Organization. Sheridan serves on the board of directors and the board of trustees for Cristo Rey Network. He is secretary of the ASA board of directors.
---

Paul Siker
With more than 25 years of recruiting experience, Siker is the founder and chief operating officer of Advanced Recruiting Trends, a talent acquisition and recruitment training consultancy. He is also managing partner of the Artisan Group, an information technology executive search and staff augmentation firm. Siker was a partner and senior search consultant at the Guild Corp., a leader in the Washington, DC, technology recruitment marketplace. After selling the Guild Corp. to TMP Worldwide, he performed in managerial and sales leadership roles, and created a comprehensive recruitment training program focused on consultative and proactive recruiting strategies and methodologies. Siker is a frequent presenter at major recruiting conferences, and regularly consults to both domestic and international clients seeking to implement optimized talent acquisition, and staff retention best practices. His clients range from Fortune 500 firms to small, third-party staffing firms.
---

Brad Smith
Smith is the director of search engine optimization and social media at Haley Marketing, one of the nation's largest marketing firms dedicated to servicing the staffing and recruiting industry. Smith has 13 years of experience in the staffing and recruiting industry helping organizations develop and implement strategic marketing plans. As a certified inbound marketing specialist, Smith has helped more than 300 staffing and recruiting companies with website development, search engine optimization, online reputation management, blogging, and social media marketing. A frequent contributor to Haley Marketing's educational webinar series for the staffing industry, Smith has presented for several staffing industry groups and associations and has been quoted in industry publications.
---

Lindsay Stanton
Stanton is chief client officer for Digi-Me, a video technology company for talent acquisition that helps organizations add new dimension to their job and employment brand messaging. In her time with the company, Stanton has facilitated relationships with several partners, including the largest recruitment advertising agencies, global recruitment process outsourcers, and staffing firms. These partnerships magnify the organization's reach into the Global Fortune 1000, providing an effective and innovative solution to the largest global employers, including USG Corp., Prudential, LG Electronics, Ricoh, and Aureon.
---

Renee Tajudeen
Tajudeen is director of policy communication and outreach for the U.S. Department of Labor's Office of Disability Employment Policy (ODEP). She oversees nationwide public awareness and education efforts to improve employment outcomes for people with disabilities, while engaging employers in creating disability inclusive workplaces. Key initiatives led by Tajudeen include the Campaign for Disability Employment, National Disability Employment Awareness Month, the Workforce Recruitment Program, the Job Accommodation Network and ODEP's Alliance Program. She has worked at DOL for more than 20 years, leading nationwide public outreach to minimize workplace discrimination; connect employers to pipelines for hiring minorities, veterans, and people with disabilities; and raise awareness about workplace substance abuse issues via drug-free workplace programs.
---

Akash Taneja
Taneja joined De Bellas & Co. as an associate in 2008 and now serves as managing director focused exclusively on a wide variety of merger and acquisition advisory assignments in all segments of the staffing industry. As managing director, he is responsible for the sourcing, origination, execution, marketing, and management of M&A transactions for sellers of staffing companies. Taneja has worked on and successfully completed a number of M&A transactions since joining the firm. Prior to De Bellas & Co., he was an equities analyst for two years for a successful family office in the greater Los Angeles area. He is currently based out of Orange County, CA.
---

Ken Tauton, CSC
In 2001, Taunton leveraged his proven track record of leading mid- to senior-level executive searches for public and private companies and founded the Royster Group. Prior to establishing his company, Taunton was a senior associate with Korn/Ferry International and held various recruiting and sales positions at Merck & Co. The Royster Group is a recent graduate of the Georgia Mentor Protégé Connection Program and is a graduate of the Small Business Administration's Emerging 200 Initiative Program, a federal training initiative that specifically focuses on executives of businesses poised for growth in historically challenged communities. Taunton is chairman of the ASA inclusion, diversity, and equality advocacy (IDEA) interest group.
---

John Thomas, CSP, CSC
With more than 30 years of staffing industry experience, Thomas is an expert in talent acquisition, strategic hiring processes, organizational development, and business trends. He is a professional staffing field consultant for Express Employment Professionals, where he assists franchisees with growing their businesses. Thomas is a master at locating talent and providing training, tools, techniques, coaching, and on-site support. A Kansas City native, Thomas has served on the board of directors for a variety of organizations, such as the Kansas City Workforce Investment Board and the Platte County Economic Development Council. He has received an ASA Legislative Merit Award and is a Kansas City 40 Under 40 Award recipient.
---

Josh Tolan
Tolan is the founder and chief executive officer of Spark Hire, a leading video interviewing platform with more than 4,000 customers in over 100 countries. Tolan has become an influential member of the HR and recruiting community, frequently sharing his knowledge and thought leadership on recruiting as a contributor on outlets including Mashable, FastCompany, The Huffington Post, ERE.net, Recruiter.com, and TechCrunch.
---

Dan Turner
As vice president of global talent solutions (GTS), recruiting and sourcing, at Kelly Services, Turner is responsible for leading the recruitment efforts on behalf of Kelly's global, industry-leading clients. Turner and his teams focus on creating innovative, customized recruiting strategies based on market data, the latest employment trends, and the specialized expertise of more than 400 GTS recruiters across the U.S., Canada, and Puerto Rico. In addition to overseeing recruiting strategies for these high-profile clients, he also leads the creation, development, and execution of specialized training programs for all GTS recruiters at Kelly Services, ensuring these individuals are on an accelerated career path toward success.
---

Paige Turnes
Turnes currently serves as chief financial officer for Apex Systems, the largest division of ASGN Inc. As a certified public accountant, she gained extensive experience in nonprofit, corporate, and partnership audit and advisory services. She maintains her status as a CPA and serves in various capacities for several community, professional fraternity, and nonprofit organizations. In her 17 years with Apex, Turnes has actively constructed general ledger accounting systems and infrastructure to support the growth of the company from $38 million to nearly $1.7 billion in annual revenues. In 2017, Staffing Industry Analysts recognized Turnes among its Global Power 100—Women in Staffing list.
---

Tyra Tutor
Tutor is senior vice president, corporate development and social responsibility for the Adecco Group in North America. She is in charge of mergers and acquisitions, corporate social responsibility, public affairs, communications, and thought leadership. Since early 2016, she has been instrumental in leading work-based learning initiatives, with an emphasis on apprenticeships, in the U.S., in conjunction with the Adecco Group's global mission to increase the number of apprenticeships around the world. She spent 13 years working at NYSE publicly-traded staffing firm, MPS Group, prior to joining the Adecco Group in January 2010, after the merger with MPS Group. At MPS Group, Tutor was part of the executive team serving as spokesperson for the company and head of investor relations, board relations, marketing, public relations, community affairs and other strategic matters. Tutor is a Certified Public Accountant. She is an active board member for Kids Hope Alliance, Jacksonville Chamber, Dreams Come True, and Year Up-Jacksonville. Served on the board of trustees at Beaches Episcopal School in Jacksonville Beach for eight years. Member of the Florida Institute of CPAs and American Institute of CPAs.
---

David Wald
Wald co-founded Aclaimant in 2014. As chief executive officer, he leads partnerships and strategy for Aclaimant, which works with more than 300 companies on risk management, safety, and insuretech inside and outside of the staffing industry. Before founding Aclaimant, Wald worked as a management consultant with Bain and Co. and as a venture capitalist with Lightbank. He has a background in management consulting and venture capital, and as an operator of technology companies.
---

Mike Whitmer, CSP
Whitmer is the global chief information officer for Recruit Holdings' international staffing business, focusing on Advantage Resourcing's and Staffmark's day-to-day operations while also providing technology strategy and oversight to Recruit's international staffing businesses in the U.S., Europe, and Australia. He has created and deployed a global technology platform that consistently delivers business value for Advantage Resourcing and Staffmark. Whitmer has a strong background integrating technology into business operations and managing complex enterprise technology. He is a technologist for business strategy sake, which means he believes in implementing the right technology for the business need.
---
Jason Wiles
Wiles is a vice president of operations and principal at Apex Systems. He has more than 10 years of staffing industry experience, including more than five overseeing the operations of local branches. He began his career as a recruiter and has worked at each level of the organization. Currently, Wiles is directly responsible for operations of six offices, including leading the account management and delivery functions. He is actively involved in client partnerships; dedicates resources to coordinate appropriate support; and leverages his knowledge to help build long term, mutually beneficial partnerships.
---

Chase Wilson
Wilson is the vice president of product innovation at Monster. With 20 years of talent acquisition and consulting experience, he has consulted and positively impacted talent acquisition strategy and execution in numerous Fortune 1,000 companies across nearly all industries. Before joining Monster, Wilson worked for AI company Paradox and Randstad.
---
Scott Wintrip
As president of the Wintrip Consulting Group, Wintrip has helped thousands of companies across the globe increase revenue, improve profitability, expand market share, and boost employee retention. He has consulted for, coached, and educated more than 40,000 staffing professionals, creating more than $1.3 billion in positive economic impact for his clients. For a fifth consecutive year, Wintrip appeared on the Staffing 100 list of most influential leaders in the industry—as a result of his innovative leadership, development of cutting-edge strategies, and host of practical and sustainable solutions. He is also a member of the Million Dollar Consultant Hall of Fame and was recently inducted into the Staffing 100 Hall of Fame. Wintrip is the author of two books, High Velocity Hiring: How to Hire Top Talent in an Instant and Sales Yoga: A Transformational Practice for Opening Doors and Closing Deals.
---

William Yoh
Yoh is chairman of Yoh, one of the largest information technology and technical staffing firms in the U.S., and co-owner of Day & Zimmermann, Yoh's 43,000-employee parent company. His prior experience includes president of Yoh and chief customer officer of Day & Zimmermann. A past chairman of ASA, he has represented both Yoh and the industry around the country and internationally. Yoh's expertise also includes family business governance and succession, as Day & Zimmermann is one of the largest family businesses in the U.S. as ranked by Forbes. He recently published his first book, Our Way, a biography on his father, past Yoh president and past NTSA chairman, Spike Yoh.
---

Kate Zawyrucha
Zawyrucha is the practice director of strategic partnerships and sourcing at Apex Systems. She has held several positions with Apex Systems, including technical recruiter, enterprise resource planning (ERP) recruiter, vendor management consultant, and strategic alliance manager. In her 12 years with Apex, Zawyrucha has created a dedicated vendor management department, implemented a vendor management system (VMS) that is fully integrated with an existing applicant tracking system (ATS), created standardized reporting to manage third-party performance, and developed a robust supplier base that facilitates the engagement of diverse suppliers. Zawyrucha drives diverse spend initiatives.
---