Bring your business cards and maximize your experience at Staffing World, where you have multiple opportunities to network with long-time colleagues as well as make new strategic connections.
---
WELCOME MIXER
Tuesday, Oct. 15, 1:30–2:45 p.m.
Kick off your Staffing World experience at the first networking event. Meet ASA staff, volunteers, and board members. Enjoy hors d'oeuvres and refreshments. Catch up with long-time colleagues, and make connections with new ones, to start your week of networking, education, expo shopping, and fun.
Sponsored by


EXPOPALOOZA
Tuesday, Oct. 15, 5–7 p.m.
Visit the largest, most comprehensive staffing industry expo. Enjoy hors d'oeuvres and cocktails. Gain fresh ideas and meet future business partners. Nowhere else will you be able to peruse, compare, and learn about so many staffing-specific products.
Sponsored by



FIRST-TIME ATTENDEE BREAKFAST
Wednesday, Oct. 16, 7:30–8:30 a.m.
Is this your first time at Staffing World, the industry's largest convention and expo? If so, join other first-timers for a networking breakfast, where you'll receive tips about maximizing your convention experience and get to know your fellow attendees.
NETWORKING LUNCHES
Wednesday, Oct. 16, 1–2:30 p.m.
Thursday, Oct. 17, 12:30–2 p.m.
Staffing World attendees and exhibitors have the opportunity to talk business, network, and enjoy each other's company over lunch.
Wednesday lunch
sponsored by


ASA CARES LIVE AND PAWVANA
Wednesday, Oct. 16, 1–2:30 p.m.
Thursday, Oct. 17, 12:30–2 p.m.
Pawvana: Thursday, Oct. 17, 9–11 a.m.
Join fellow Staffing World attendees for a special volunteer opportunity. Participants will assemble hygiene kits, school supply kits, and paracord "survivor" bracelets for local charities; conduct mock interviews with Jobs for America's Graduate students; and pet puppies for a wonderful cause. Help out for the whole time or even just five minutes—you will make a difference!
Sponsored by


LET'S GLOW WITH ESC
Wednesday, Oct. 16, 5:30–7:30 p.m.
Unwind during a special evening reception with a glow theme, music, dancing, games, and chances to win Lady Gaga concert tickets as well as other high-value prizes.
Sponsored by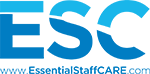 ASA StaffingPAC INDUSTRY LEADER EVENT
(by invitation only)
Wednesday, Oct. 16, 7–10 p.m.
The industry leader event is a special evening of great food and entertainment. To find out how you can become an industry leader and receive an invitation to attend, visit the ASA booth, #428 in the expo hall.
Sponsored by


DIVERSITY BUSINESS PARTNERSHIP MEETUP
Thursday, Oct. 17, 2:15–3:15 p.m.
Certified diverse companies are encouraged to participate in this Staffing World meetup where you will have the opportunity to spend a few minutes with leading companies in the industry. Learn how to begin a potential partnership so that your capabilities can be aligned to the best programs to provide staffing solutions to customers across a variety of business disciplines.
KITTRELL RELAXATION ZONE
This is your destination for relaxation. The lounge features comfortable seating, foot massage machines as well as energizing chair massages, fruit-infused water service, and more. It's open whenever the expo hall is open.
Sponsored by


SUNZ DECK
Continue the Staffing World conversations and have some fun with your colleagues at the SUNZ Deck—where you'll find Connect Four, beanbag toss, a putting green, Jenga, and more. Plus, pick your favorite tunes on a digital jukebox. It's open whenever the expo hall is open.
Sponsored by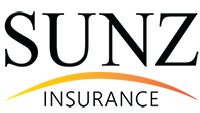 [nectar_btn size="jumbo" button_style="regular" button_color_2="Extra-Color-3″ icon_family="none" url="https://americanstaffing.net/sw19/secure-your-pass/" text="Secure Your Pass"]