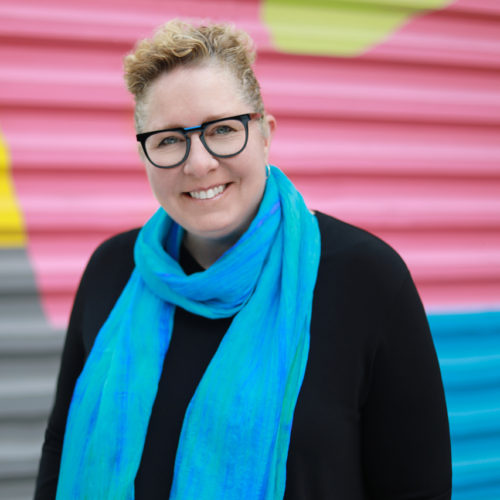 Future of work strategist Heather McGowan helps startup companies and Fortune 500s meet the challenges of the Fourth Industrial Revolution—the rapid advancement of technology tools into the domain of human knowledge work. Her think tank, called Work to Learn, promotes a vision of future work driven by continuous education and adaptation.
---
Keynote Presentation
The Future Company: Culture, Diversity, and Identity Crisis
The future of work, for both individuals and organizations, relies on rapid learning, unlearning, and adaption. Future-of-work strategist Heather McGowan opens Staffing World this year and shows us that in order to successfully learn and adapt, we have to be willing to let go of "the way we have always done it" and equally, if not more difficulty, "who we think we are". Navigating this world of rapid learning, unlearning, and adaptation requires that we become comfortable with ambiguity and vulnerability, allowing us to become champions of human potential in learning tours filled with unknowns.In 2017, LinkedIn ranked her as its No. 1 global voice for education. Pulitzer Prize-winning
New York Times
columnist Thomas Friedman frequently quotes Heather in his books and columns and describes her as "the oasis" when it comes to insights into the future of work. Heather's sessions help employees and leaders alike prepare for and adapt to jobs that do not yet exist.
---
Keynote Presentation Sponsored by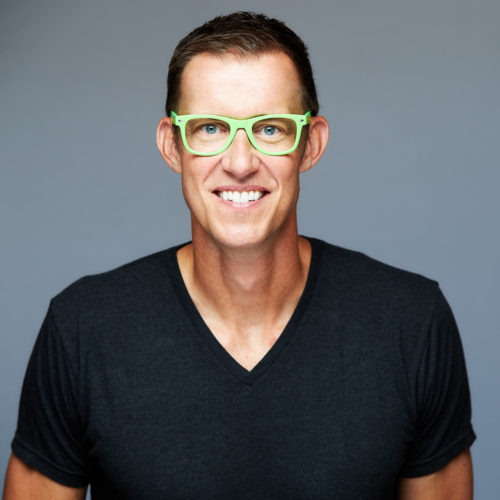 Digital leadership and transformation visionary Erik Qualman says his work includes technology choices and solutions—but at its core, it's about people. Qualman helps business leaders and their companies succeed and grow by embracing and harnessing the power of a digital world, a world that continues to be fueled by relationships and connections.
---
Keynote Presentation
Digital Transformation: Design Your Future
We don't have a choice on whether we digitally transform, the choice is how well we do it. Staffing industry leaders this digital decade are made—not born. The key is not only understanding social media, IoT, mobile, AI, Blockchain, but, more importantly, understanding how they work together. During this Staffing World keynote session, Qualman will give you tips and tricks on how to implement current and future digital trends to maximize your organization's impact on the world. As an added bonus, Qualman will also showcase the five habits that drive success and happiness for employees, partners, clients, and customers in a WiFi World. Staffing World attendees will learn new techniques including Posting-It-Forward, Being FLAWsome, and other insights to positively impact and transform their companies.
---
Keynote Presentation Sponsored by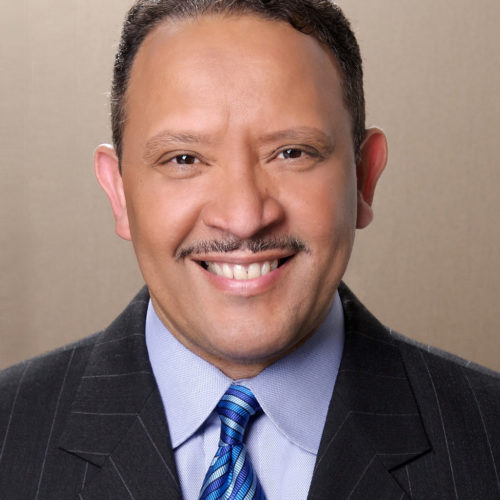 Marc H. Morial is president and CEO of the National Urban League, the nation's largest historic civil rights and urban advocacy organization. As Mayor of New Orleans from 1994 to 2002, Morial led New Orleans' renaissance, and left office with a 70% approval rating. A graduate of the University of Pennsylvania with a degree in Economics and African American Studies, he also holds a law degree from the Georgetown University.
---
Keynote Presentation
Tough Lessons Learned: Diversity, Inclusion, Staffing, and Success
There have been few times in history when leaders in the world of work could have a greater impact on the nation's future than right now. As Americans continue to struggle with surviving a pandemic, navigating a recession, facing unemployment, and battling social injustice, companies and communities must work together to inspire change, success, and prosperity well into the future. But how does this happen meaningfully and effectively? What kinds of strategies must be in place for business leaders and the communities they serve to equally succeed? Marc H. Morial, president and chief executive officer of National Urban League—the nation's largest civil rights organization dedicated to economic empowerment, equality, and social justice—discusses the country's most poignant issues in the context of diversity and inclusion, employment trends, and economic opportunities. Morial, who served as mayor of New Orleans from 1994 to 2002, will delve deeply and uncomfortably into lessons learned in the nation's history and give those lessons current context. This powerful keynote presentation will empower employers, business leaders, and the staffing community as a whole with the knowledge, strategies, and tough answers they need to make the most of opportunities right now and prepare for the challenges ahead.
---
Keynote Presentation Sponsored by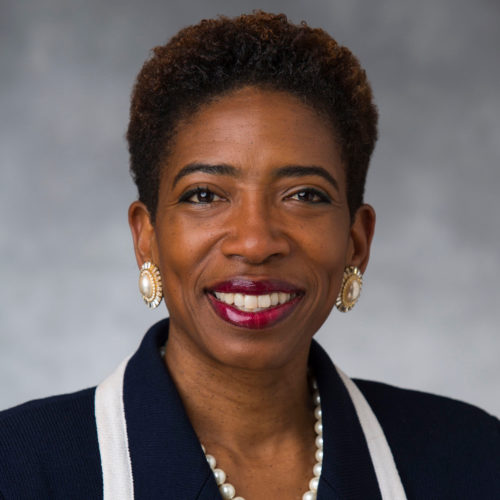 In addition to serving as vice chairman of global wealth management and senior client adviser at Morgan Stanley, Carla Harris is a leading keynote presenter on motivation, success, and exceeding expectations. In her current role at Morgan Stanley, she is responsible for increasing client connectivity and penetration to enhance revenue generation across the firm. The recipient of numerous professional awards, Harris was appointed by President Barack Obama to chair the National Women's Business Council in 2013. She is the author of two best-selling books,
Strategize to Win
and
Expect to Win
.
---
Keynote Presentation
Impactful Leadership: Currency, Change, and Creating a Powerful Presence
Thriving in a leadership role is a powerful way to achieve positive change and fuel success—but to get there you must position yourself strategically and embrace the power of perceptions in the workplace. In this Staffing World super session, Morgan Stanley vice chairman Carla Harris—known the world over for her business acumen and leadership insights—delivers and discusses the critical components that will allow you to maximize your success as a leader in your current career environment, or in the environment you want. Harris pulls from her books,
Expect to Win
and
Strategize to Win
, to explore the concepts of performance currency vs. relationship currency, managing through and creating change, and how to be an impactful and influential leader. Harris, who's also a gospel recording artist, has a commanding presence and an engaging style that inspires learning and collaboration. Don't miss this Staffing World super session—you will walk away with a valuable understanding of the power of perceptions in the workplace and the key relationships you must have in place to ensure your success, as well as the importance of authenticity and the role it plays in powerful leadership. This Staffing World super session is a can't-miss opportunity to positively influence your professional future, your teams, and your company.
---
Keynote Presentation Sponsored by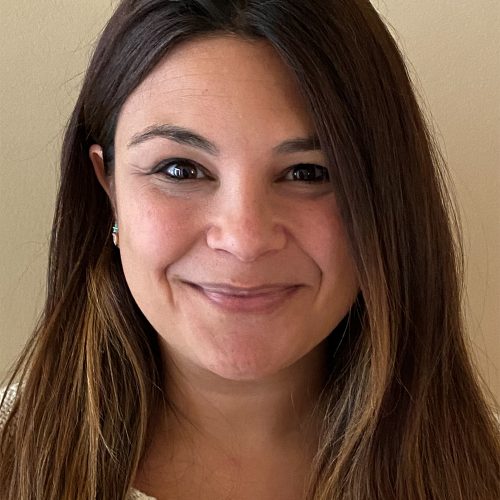 As vice president of recruiting, Adinolfi is responsible for all recruitment teams at Industrial Staffing Services. She has designed one of the industry's most streamlined sourcing and hiring approaches, establishing the processes, policies, and procedures that her team leverages to help clients develop high-quality, performance-driven, and optimized workforces. Adinolfi has more than 11 years of experience in the staffing and recruiting industry. Throughout her career, she has successfully built and maintained client relationships and uncovered valuable business opportunities. Her strengths include identifying and placing talent across many industries, overseeing retail and enterprise managed service provider accounts, and training and leading large teams of recruiters.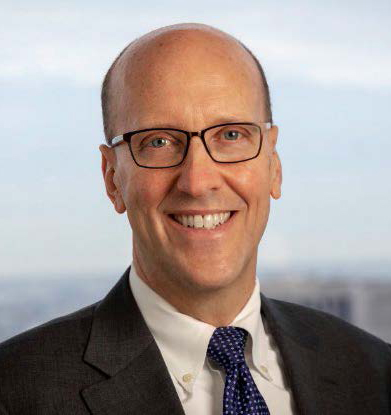 Anderson is a leading consultant, helping organizations assess and improve the effectiveness of individual executives, leadership teams, boards, and organizations. With more than 20 years of experience, Anderson is an expert in executive assessment and development, leadership team optimization, and c-suite succession planning and transitioning. Most recently, he worked for Berkshire Partners, where he helped optimize executive leadership in its portfolio companies. Prior to that, Anderson spent 19 years with Spencer Stuart, most recently as the chief innovation officer and global head of products and services, overseeing substantial growth in services that complement the firm's core search offerings. He was also elected to serve on the firm's board of directors. Anderson earned his bachelor's degree in economics from Harvard University and his master of business administration degree, with academic distinction, from Stanford University's Graduate School of Business, where he was an Arjay Miller Scholar. He is a graduate of the Hudson Institute's executive coaching program, is certified by the International Coaching Federation, and has been trained to deliver several leading assessment instruments.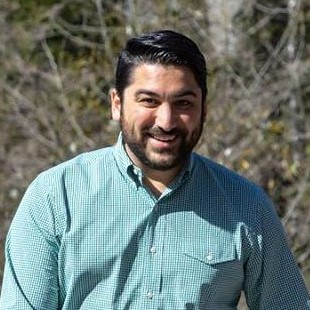 Ashraf has spent more than a decade with Monster in its staffing business unit. He has a passion for solving staffing industry challenges with innovative technology. His team has helped many staffing firms develop a tech-and-touch strategy that enables their recruiting teams to connect with the right candidates at the right time.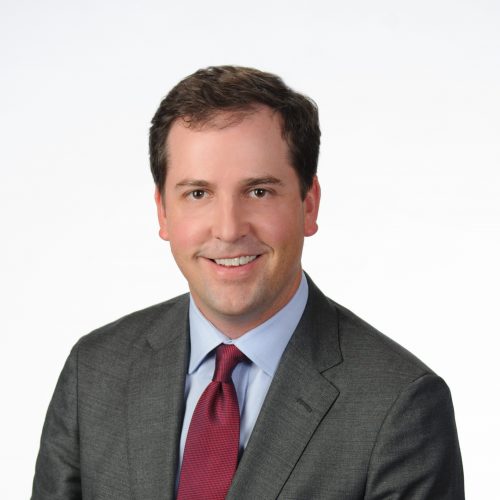 Bailey is a managing director in Houlihan Lokey's business services group. He specializes in advising clients in the human capital management, IT, and professional services industries on both the sellers' and buyers' side of mergers and acquisitions (M&A); debt and equity financings; strategic alternatives assessments; and valuations. Prior to joining Houlihan Lokey, Bailey was a director at SunTrust Robinson Humphrey in the firm's technology and services M&A group. Before that, he was with middle-market investment bank Childs Advisory Partners, where he focused on M&A for small- to middle-market IT and professional services companies. Previously, Bailey was with Endeavor Argentina, a nonprofit private equity firm, supporting small companies with corporate finance and growth equity investments. He started his career with Banc of America Securities, where he focused on the origination and execution of private placements for Australasia-based companies.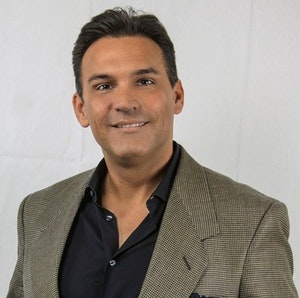 Bavol is the chief executive officer and co-founder of Integrity Staffing Solutions. Integrity specializes in the staffing industry niche of serving large, high-volume fulfillment facilities of leading online and traditional retailers. Bavol has guided Integrity's growth at double-digit rates for every one of the 22 consecutive years since its founding in 1997. Helping over one million people find work in the US, Integrity's impact reaches far into the communities it serves. In 2017, Integrity was the recipient of an ASA Care Award, a national award program that recognizes outstanding social responsibility initiatives, for its Project Home program, which helps associates experiencing homelessness obtain stable housing and assistance. Since the inception of Project Home in late 2016, Integrity has assisted more than 250 associates in need. Bavol has been named to the Staffing Industry Analysts Staffing 100 industry influencers list for the past four years.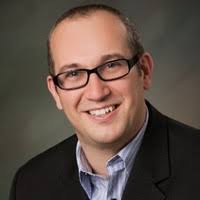 Becker is the chief executive officer and founder of
Talennium
, whose obsession is to transform the staffing and recruiting industry to become more data driven. With more than 17 years of experience in recruiting, he has led domestic and global teams with up to 2,200 recruiters and has successfully built a centralized recruiting function that grew to $120 million in annual revenue for ComSys / ManpowerGroup. Previously, he helped transform Bank of America's career website to an industry leader attracting more than 14 million monthly visitors. Becker is a relentless networker, a member of the Society for Human Resource Management's cost of hire standards board, and a member of the CanDE candidate experience awards judging team.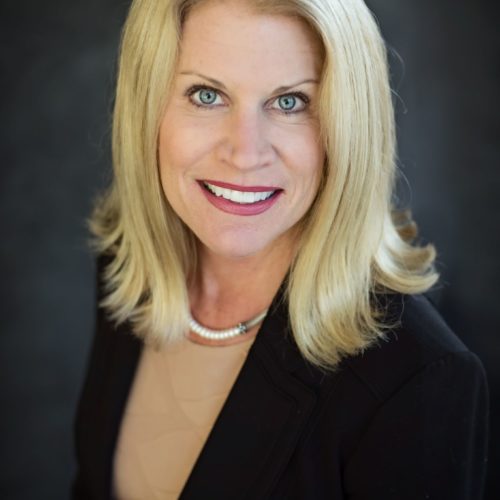 With more than 20 years' staffing industry leadership expertise, Bingham works with owners and executives to increase the value of their firms. It is Bingham's broad exposure to the best practices of high-growth staffing firms that equips her to help others succeed by providing advisory services, operational consulting, and leadership coaching. Identifying a need to prepare the next generation of staffing leaders as Baby Boomer owners and executives develop their succession plans, Bingham founded the Millennial Mentors program for staffing leaders. The Millennial Mentors group is a consortium of self-employed Baby Boomer coaches with deep leadership expertise in staffing, talent acquisition, and executive development. Bingham is a member of the ASA women in leadership interest group.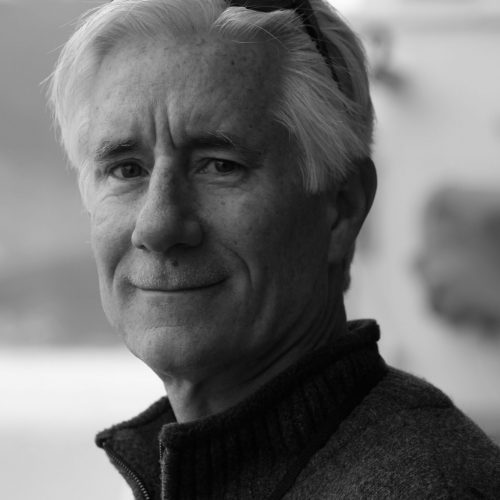 Bleibtreu is the chief marketing officer for On Assignment Inc., a leading global provider of in-demand, skilled professionals in the creative, interactive, technology, health care, and life sciences sectors, and for Creative Circle, a specialized staffing agency that connects innovative advertising, marketing, creative, digital, and interactive professionals with companies seeking talent on a full-time or freelance basis. He has an extensive background in brand building, product launching, advertising development, media planning, sponsorships, and promotional partnerships that he brings to his career in staffing. An industry veteran with a unique perspective, Bleibtreu brings a holistic approach to his work that allows him to look at projects through a variety of lenses: as a creative director, a senior marketing executive, and a media expert. By combining strategy, marketing acumen, and his comprehensive experience of the creative process, he has forged an identity as a true thought leader, an innovator, and an authority in his work at Creative Circle and ASGN.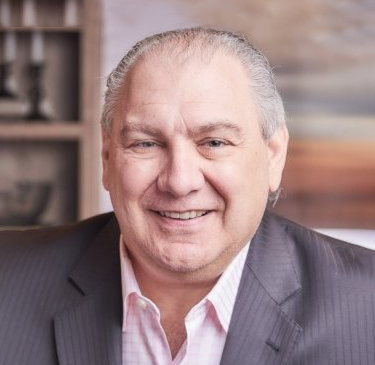 Block is a staffing legend and pioneer. He is proud to be celebrating his 44th year in the contract staffing business. Block is the founder and CEO of Rotator and Medical Services Inc. He also serves as a senior executive of Industrial Staffing Services Inc. and Block Staffing LLC—all of which are members of the Staffing the Universe family of companies. Under his leadership, Staffing the Universe helped put more than 10,000 employees to work in 2018. Block graduated from Pace University in 1981 with a master of business administration degree. He began his career at Volt Information Sciences, under the tutelage and training of his father Jerry Block. Block brings a wealth of expertise to Staffing the Universe, which includes VMS/MSP programs, large-scale enterprise workforce solutions, intimate knowledge of niche programs for government and utilities, organizations of all sizes and scales, and best practices in modern employment solutions. In addition to his work, Block is committed to bettering the communities he serves. He frequently assist military veterans and engages in relief programs to help workers displaced by national tragedies.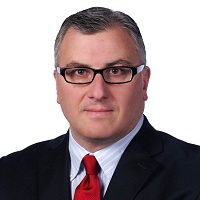 Bosco joined JobDiva in 2012. He focuses on new client acquisition and developing strategic partnerships. Bosco spent 16 years at Advantage Resourcing (formerly TAC Worldwide), where he served as a director and designed and delivered global recruitment strategies across all operating units, focusing on technology accelerators and innovative technologies within the human capital space.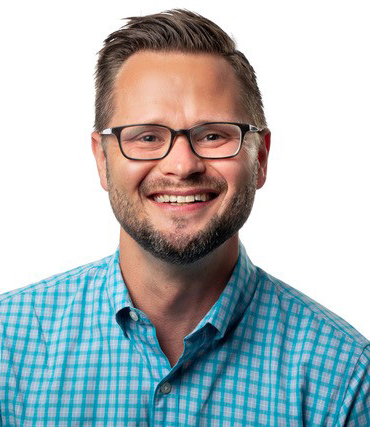 As chief executive officer, Bowman is the driving force behind Shiftgig's innovation and leads its strategy to help staffing agencies be more agile while offering their workers choice and flexibility. Shiftgig was named Innovator of the Year in 2017 by HR Dive, recognizing the company's role as a human resource technology disruptor, and was also included on Deloitte's Technology Fast 500 list, a ranking of the 500 fastest-growing technology companies in North America. Prior to joining Shiftgig, Bowman served as the chief software officer for Morningstar, where he worked with teams across the global software development organization to help the company execute more effectively while enhancing consistency and maintaining shared practices.

A serial entrepreneur, Bowman has been involved with the intersection of recruitment and technology for the past 20 years. Co-founder of several local job boards and, more recently, the national job board LocalJobs.com—in addition to running a small boutique health care information technology recruitment firm, BigFish Recruiting—he brings significant experience and insight into how to use technology to build company brands and attract, reach, and build high-performance individuals.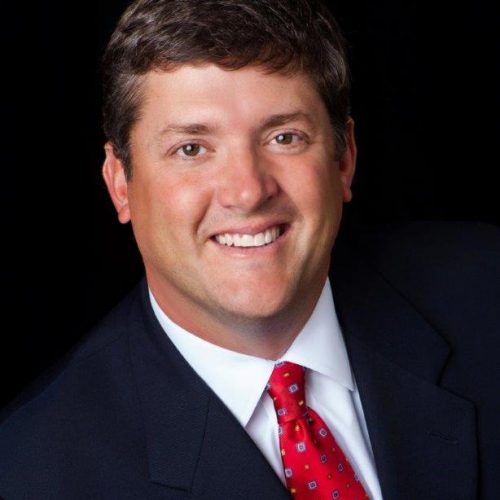 Campbell is founder and executive chairman of Hire Dynamics, which provides staffing services through its 15 offices in Georgia, Nevada, and North Carolina. The company has been recognized by Staffing Industry Report for four years in a row as one of the fastest-growing private staffing companies in America, and by the Atlanta Business Chronicle as the No. 1 best place to work in Atlanta in 2007 and 2008. Campbell previously served as chief executive officer of Hire Dynamics. Before joining Hire Dynamics, Campbell was chief executive officer of a Los Angeles-based advises the staffing industry on labor and employment law and policy issues. He has testified before legislatures and regulatory bodies regarding, and written extensively and spoken widely on, the staffing industry. Before joining ASA, he was associated with the New York multinational law firm Chadbourne & Parke, as well as De Forest & Duer, a 100-year-old Wall Street firm. Dwyer is a member of the New York, New Jersey, Massachusetts, Virginia, and District of Columbia bar associations.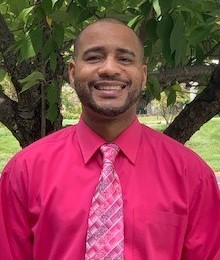 Cheatwood is a retired Army veteran with 21 years of active duty service. Beginning with his time in the Army to present day, he has a total of 25 years of experience in leadership and training. Cheatwood also has a total of 18 years of recruiting experience, with the last six of those years being in the fields of the intelligence community and information technology. He is currently serving as the director of operations and training at Abbtech Professional Resources, which is headquartered in the Washington, DC, area, with a staff of approximately 60 employees providing staffing needs in the IT field across the U.S. for both cleared and uncleared IT positions.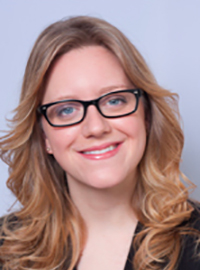 Clark helps optimize clients' processes and works with the technology team to develop and implement innovations that support the growth of clients' businesses. After a successful run as an information technology recruiter, she joined JobDiva in 2008 as an account manager. For a year, she brought clients to JobDiva from around the country and the globe and represented the company at a multitude of conferences. As a salesperson interfacing with JobDiva's technology department on a daily basis, Clark became enthralled with the developers' culture, characterized by innovation and dedication. She soon joined the technology department as a senior business analyst. Born and raised in Jefferson City, MO, she subsequently attended Columbia College, Columbia University, where she received a bachelor's degree in philosophy.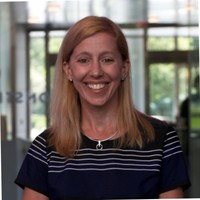 Convery, who has more than 25 years of sales and leadership experience, brings a client-centric strategy and culture to Monster's staffing and recruiting business unit. During her six years with Monster, Convery has held roles ranging from national account manager to regional sales manager to director—to her current role as Director of Monster's enterprise staffing division, where she works with Monster's largest staffing clients. She has a relentless focus on working closely with her clients to ensure that they succeed. Convery is passionate about nurturing and developing her people. She is an avid distance runner, cyclist, and Ironman Triathlete with a passion for positive thinking, goal setting, and winning.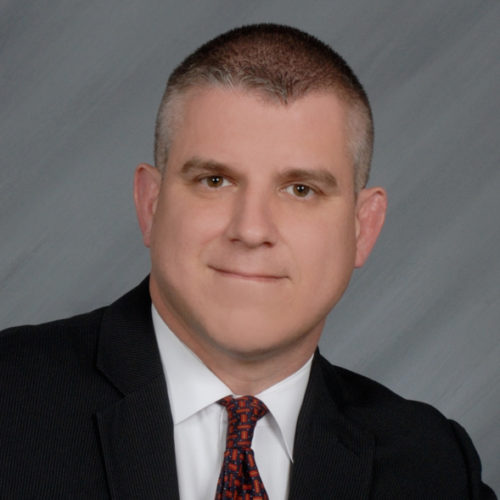 Cook is an expert in human resource technology and has served in executive and leadership roles for a variety of workforce management organizations including in staffing, co-employment, and payroll administration. Cook has significant experience utilizing technology to grow sales revenue and increase operational efficiency. He has earned a Professional in Human Resources certification, a master of business administration degree from Pepperdine University, and a bachelor of science degree from the University of the Pacific. Cook is a Brazilian jiu-jitsu black belt and former professional mixed martial arts fighter.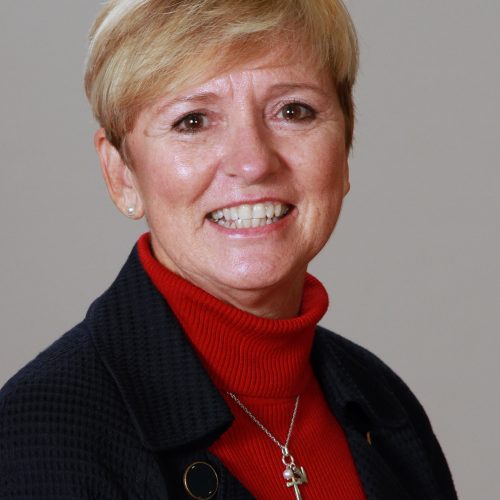 Davis is an experienced loss prevention and safety professional. She serves as occupational safety manager for Elwood Staffing Services and has a diverse industry background developing innovative, people-focused health, safety, and risk management programs with outstanding, repeatable results. Davis is highly effective in identifying risk trends and developing solutions to eliminate, prevent, or reduce risks through loss-control programs, education, and training. She has served as chairman of the ASA workplace safety committee for six years.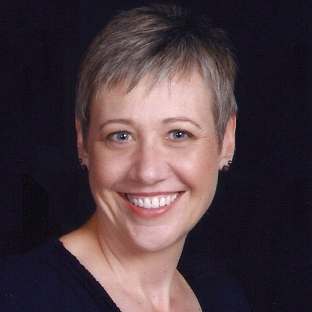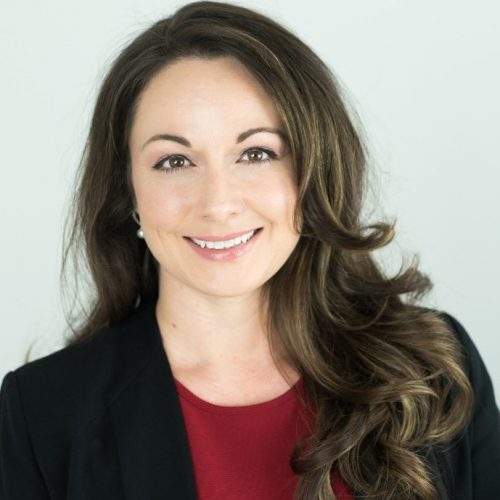 As a senior director for Randstad Sourceright Total Talent Solutions, Dervic oversees corporate client relationships across North America in diverse industries, including multinational beverage corporation, manufacturing and retailer, marketing and creative, financial, scientific, human resources, pharmaceutical, engineering, and technology. She has a passion for diversity and inclusion and currently serves as a Randstad equality, diversity, and inclusion (REDI) ambassador. She also holds a committee chair role under Randstad Sourceright's business resource group WIRED—Women in Randstad Empowering Development. Her responsibilities include new account sales and implementation, strategic solution design, diversity and inclusion strategies, account and field leadership, cost savings strategies, client delivery, governance and strategic roadmap management, execution, and serving as a key leader/sponsor over the life of the partnership.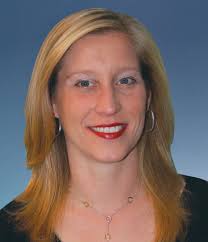 Dietrich is a principal owner of TOPS Staffing LLC, AllTek Staffing and Resource Group Inc., e-Staff Consulting Group, AccountStaff Inc., Sterling Office Professionals, and TVS Inc. She began the western chapter of the Pennsylvania Staffing Association, an ASA-affiliated chapter, and served as its president for three years. Dietrich also has served on the ASA chapter leadership council and the chapter past presidents committee.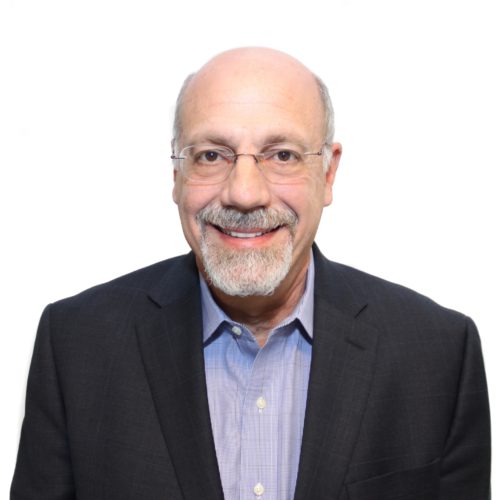 Delle Donne has been a leading force in driving innovation through his career in operating roles in the industry. After serving as chief operating officer at both large public and privately held information technology staffing, engineering, and human resource solutions firms, he has amassed a wealth of insight into effectively applying innovation. One of the founders of Talent Tech Labs, Delle Donne stepped in to head up the entity, which is focused on promoting technological developments in the field of talent acquisition. At Talent Tech Labs, Delle Donne and his team identify and assist emerging companies with breakthrough ideas to gain commercialization and scale. He has guided the company in being both a unique accelerator and a leading authority on emerging technology addressing talent acquisition.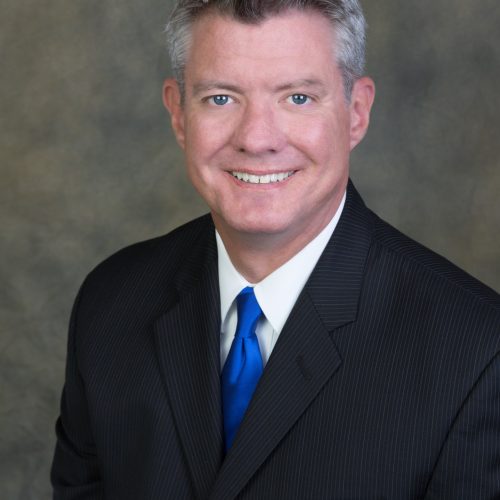 Dwyer is a leading authority on the legal and public policy aspects of staffing. He engages in and coordinates the association's legal and public affairs activities and advises the staffing industry on labor and employment law and policy issues. He has testified before legislatures and regulatory bodies regarding, and written extensively and spoken widely on, the staffing industry. Before joining ASA, he was associated with the New York multinational law firm Chadbourne & Parke, as well as De Forest & Duer, a 100-year-old Wall Street firm. Dwyer is a member of the New York, New Jersey, Massachusetts, Virginia, and District of Columbia bar associations.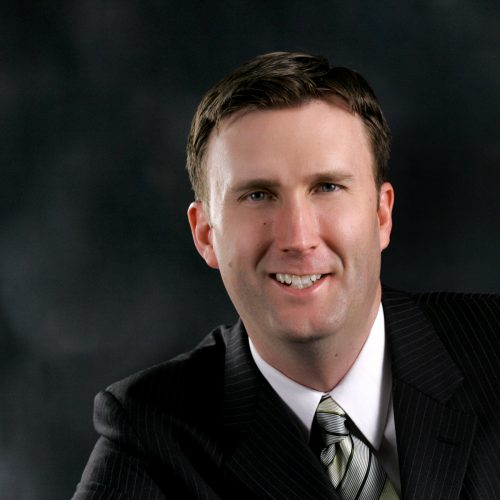 Erb is president of Tallann Resources, a consulting firm specializing in the staffing and recruiting industry. With a career spanning more than 20 years, he has established himself as one of the staffing and recruiting industry's top subject matter experts. As a consultant, trainer, and speaker to the staffing and recruiting industry, Erb has helped hundreds of firms create and execute sales and recruiting strategies to grow their business and help optimize their workforce strategy. He entered the staffing industry as a recruiter with Olsten Staffing Services, where he quickly rose through the ranks to the position of area director, followed by a 10-year career with Spherion, one of the largest staffing companies in the U.S. He left Spherion in early 2010 to form Tallann Resources. He is a past president of the Ohio Staffing and Search Association, an ASA-affiliated chapter.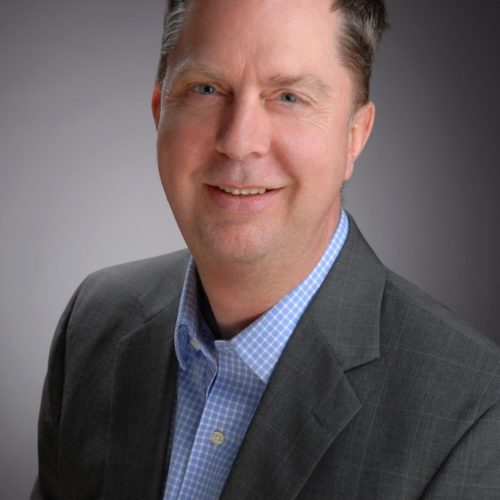 Evans is the executive vice president of talent analytics at Emsi, with more than 20 years of high-tech product development experience, including leading development of data-intensive tools for process simulation and factor analysis. Evans joined Emsi in 2010 and is passionate about helping organizations use data to craft their present and future talent acquisition strategy. Prior to joining Emsi, he held leadership positions in higher education and at an international nonprofit organization, and helped start a West Coast-based green building company that focused on LEED-certified homes. Evans and his wife Anita have a daughter and three sons.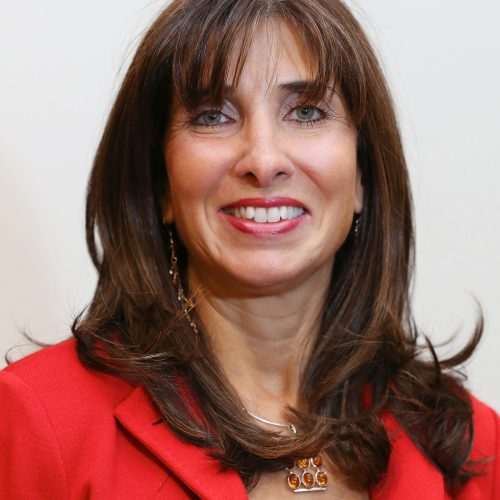 Frazzetto has had a global impact when it comes to helping businesses expand their digital capabilities and technology resources in areas like data analytics, cloud, social, and mobile, most recently as NashTech Global's chief digital technology officer and president of technology solutions. Frazzetto is a sought-after speaker on digital innovation, outsourcing, and workplace diversity and is an advocate for increasing the numbers and influence of women in technology. She is listed on Staffing Industry Analysts' 2018 and 2019 Global Power 150 Women in Staffing lists and serves as the national chairman of ARA, an organization dedicated to attracting, retaining, and advancing women in technology.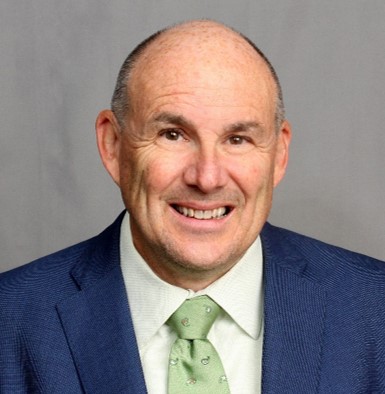 Grady is a certified public accountant who has acquired a wealth of knowledge throughout his 35 years in public accounting. He is the firm's national staffing industry practice leader and provides professional accounting, assurance, consulting, and tax services to more than 120 staffing companies across the U.S. Grady is member of ASA and the ASA professional-managerial section. He was awarded the chapter engagement award from ASA in 2019. He is also a board member at the Ohio Staffing and Search Association, an ASA-affiliated chapter, and an industrial partner member of the New York Staffing Association, an ASA-affiliated chapter. Grady specializes in performing partner reviews on audited, reviewed, or compiled financial statements for private companies as well as providing financial and business consulting services to optimize opportunities for growth and profitability.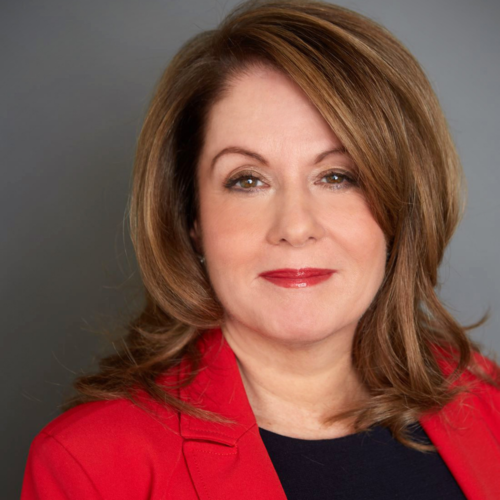 As a leading expert and voice in the burgeoning talent analytics field, in this era of big data in human resources, Graham-Leviss has helped thousands of Fortune 1000 chief executives, senior managers, and sales executives create high-performing work teams and more. In 2002, she founded XBInsight (formerly XB Consulting), an advanced talent assessment company that gives executives the actionable information they need to make smart people decisions. Graham-Leviss is the author of two books: The Perfect Hire: A Tactical Guide to Hiring, Developing, and Retaining Top Sales Talent and High-Maintenance Employees: Why Your Best People Will Also Be Your Most Difficult...and What You Can Do about It. She also has written numerous articles in industry and trade magazines. Graham-Leviss serves as a board member for the Fritz-Pollard Alliance Foundation, a 501(c)(3) organization dedicated to championing diversity and equal opportunity in the National Football League and other sports industries. Graham-Leviss earned a bachelor's degree in communications and journalism from Boston University and conducted her graduate studies at Northeastern University's MBA program.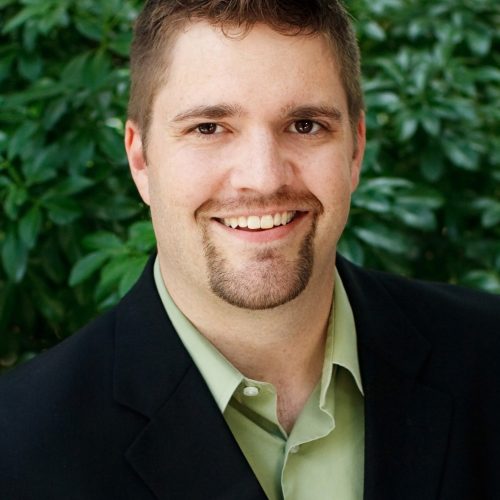 With 18 years of research experience in the staffing and recruiting space, Gregg and his team at ClearlyRated have analyzed more than five million surveys with the goal of determining what drives success for staffing and recruiting firms. Gregg has served as an adjunct faculty member in Portland State University's marketing program and has published numerous articles, business cases, and technical notes in the field of marketing, client loyalty, and employee satisfaction. His research and consulting have been published in articles and he has been featured as a noted industry speaker.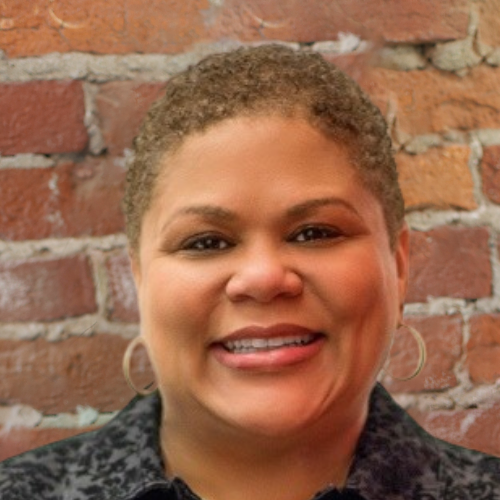 Hampton has dual leadership roles with Nonprofit HR. As vice president, she is recognized for driving multiple strategies and expanding the footprint for the firm's talent acquisition and executive search practice areas. She has a deep appreciation for innovation backed by over 25 years of extensive expertise in human capital management and executive recruitment and consultation. With a keen focus on talent acquisition and management and executive search, she is also considered the firm's resident expert in employee engagement and communication, executive talent recruitment, and transformational leadership. As the managing partner, Hampton co-leads the business and financial strategies of the firm and is a member of the senior management team. She received a bachelor's degree in communications from Trinity University in Washington, DC, and she is a Certified Staffing Professional, a member of the Society for Human Resource Management, and a member of the ASA women in leadership interest group.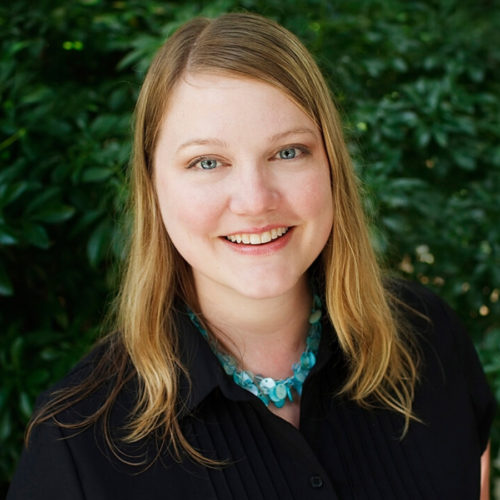 As ClearlyRated's vice president of customer success, Harper works with executives and leaders to help them measure and improve the service they provide to their clients. She believes that the best way to consult on a "wow" experience is by creating one at ClearlyRated. Her team works hard to not only be a valued partner, but also to be the one clients most look forward to working with throughout the year.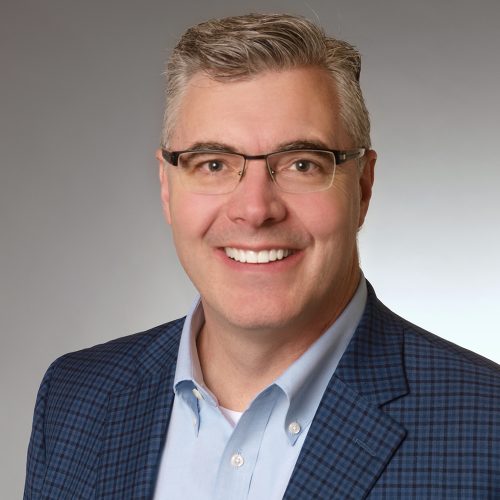 Healy consults with clients and market leaders interested in the evolving future of work, including the four key dimensions: the workforce, the workplace, technology, and social norms. He has responsibility for leading the researc and development, centers of excellence, supplier engagement, and analytics teams to develop customized workforce management strategies for companies around the world. He joined Kelly in 1993 and has held a number of leadership positions, domestically and globally. A graduate of the University of Massachusetts, he currently serves on the board of directors for the World Employment Confederation serving as the chairman of the corporate member committee. He is a member of the Conference Board's talent management advisory board, HFS Research's future of operations in the robotic age council, and the Duke University Center for International Business Education and Research.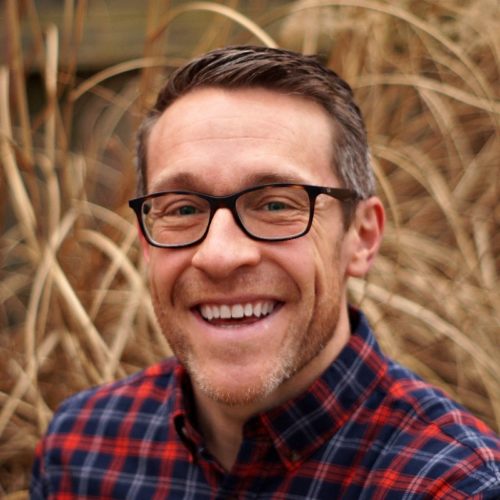 Heilman is the co-founder and chief executive officer of Herefish and, following the platform's acquisition by Bullhorn in 2019, has led Bullhorn's product and innovation for the candidate experience driven by automation. He has been deeply ingrained in the staffing industry since 2006. During that time, he has worked with thousands of recruiters, salespeople, owners, and leaders of staffing firms to understand their challenges and develop innovative solutions to accelerate growth. His combination of industry experience, business, and technical acumen result in elegant solutions that help firms turn challenges into opportunities to accelerate their growth.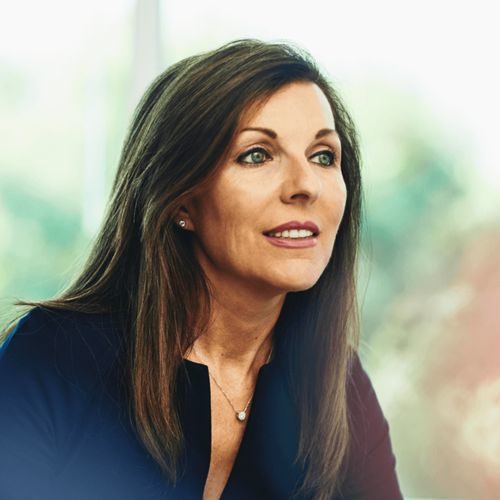 Henderson is the chief executive officer of Randstad Global Businesses and an executive board member of Randstad. In her role, Henderson drives the strategic direction of Randstad Sourceright, Randstad RiseSmart, and Monster, all with a focus on enterprise customer engagement—whether it be locally, across regions, or globally. With nearly 20 years of talent solutions leadership experience, Henderson has demonstrated a commitment to the advancement of women in the workforce and was instrumental in developing Randstad's corporation-wide mentorship program, an initiative that is helping women across the company share knowledge and support career development. Henderson also serves on the board of trustees for National University. Henderson is a highly regarded leader in the talent management field and has been recognized by Staffing Industry Analysts in "The Global Power 100 Hall of Fame."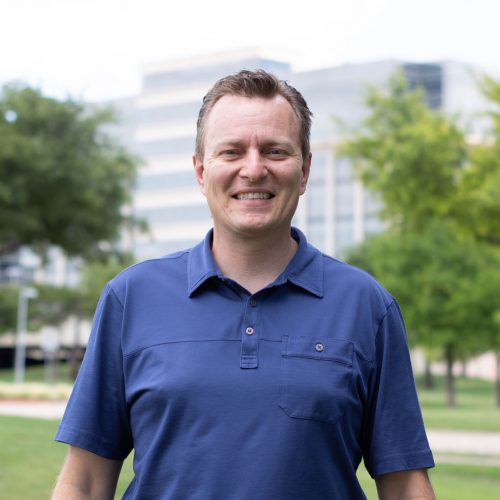 Herrmann is the president and founder of Call-Em-All, a leading service provider of voice broadcasting and mass texting solutions for staffing firms. Call-Em-All has helped over 1,700 staffing companies deliver hundreds of millions of messages to their associates. Prior to starting Call-Em-All in 2005, Herrmann spent four years as an operations and engineering manager for TALX Corp. Previously, he spent four years as a web and telephony developer. He graduated from Texas A&M University, and currently resides in Frisco, TX, with his wife (Adrienne) and their three children: Ryan, Jack, and Lauren.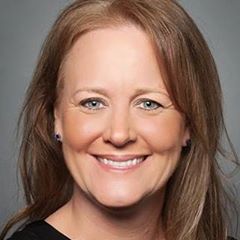 Irons is the chief executive officer of developUs, a Charlotte, NC-based employee development firm. With 20 years of training design and delivery experience, 10-plus years in leadership development roles, and a master's degree in adult education, Irons has a long history of working with those in the learning and development field as well as with audiences from a multitude of backgrounds and industries. Her leadership style and commitment to individual and organizational excellence have earned her multiple awards throughout her career. Today, her roots in human development have remained at the core of her business practice, and she operates under a guiding philosophy that to make an impact on a group, you must make an impact on the individuals who make up the group. From this foundation, her work in coaching, mentoring, and leadership emerged.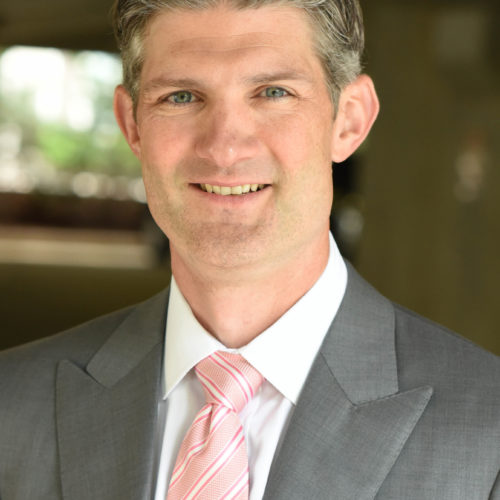 Jackson is president of Jackson Healthcare, a family of 16 companies and 1,500 associates specializing in temporary and permanent health care staffing. He has also served as president of LocumTenens.com, Patient Placement Systems, and NextStart Capital. Jackson has been named among the 100 most influential people in the staffing industry by Staffing Industry Analysts and as one of the most accomplished young business leaders in Atlanta by the Atlanta Business Chronicle. He is an advocate for the power of business leaders as a positive force for people and the community—his book Fostering Culture addresses intentionally nurturing a values-led culture. Jackson serves on the board of Junior Achievement of Atlanta and the Goodman Institute. He is vice chairman of the health and wellness policy committee for the Georgia Chamber of Commerce, as well as the state's goBeyondProfit business initiative that promotes the belief that giving back is good for business and good for Georgia. Jackson earned a master of business administration degree from Emory University and a bachelor of business administration degree from Harding University. He and his wife reside in Alpharetta, GA, with their three children.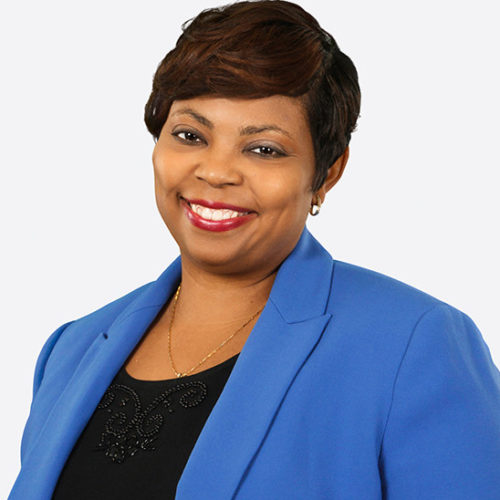 Jenkins, as chief diversity and inclusion officer, is responsible for working with Randstad's U.S. operating companies to further diversity strategies both internally and externally to elevate the diversity mission for clients and for Randstad overall. With more than 20 years of human resources, diversity, and compliance experience, Jenkins also helps run Randstad's Hire Hope program, a program designed by Randstad to provide career readiness training and job placement services to underserved and at-risk women, which includes survivors of exploitation and trafficking. Prior to joining Randstad, Jenkins served as director of human resources for Acuity Brands Specialty Products, where she was responsible for managing human resources, recruitment, diversity, and compliance and served on the organization's chief executive counsel board. Jenkins holds a master of business administration degree with a human resources concentration, and a bachelor's degree in finance, from the University of North Carolina. A member of the Society for Human Resource Management, Jenkins' credentials include a Certified Diversity Professional, a certified Senior Professional in Human Resources, a SHRM Senior Certified Professional, and a Six Sigma Green Belt.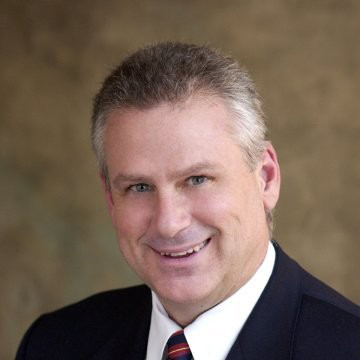 Judge is the principal research architect of the Center for Drug Test Information and a practicing attorney who, for the past 24 years, has focused his practice on research, consultation, litigation assistance, and management training related to the legal issues of substance abuse in the workplace and our nation's schools. A 10-year instructor for the American College of Occupational and Environmental Medicine's medical review officer course and a past adviser to the American Society of Addiction Medicine, Judge has lectured extensively on school and workplace substance abuse issues. For five years he was an invited participant in national and regional student drug testing summits sponsored by the White House Office of National Drug Control Policy. Additionally, he was an invited panelist at the 1988 White House Conference for a Drug-Free America and participated in Railway Labor Executives Association vs. Skinner, which was decided by the U.S. Supreme Court in 1989.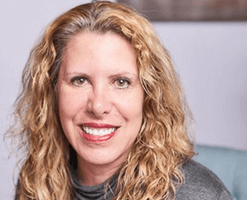 After several years of practicing nursing hands-on care in multiple areas—from pediatrics, to geriatrics, case management, rehabilitation, and medical surgery—Kahn decided to return to school and obtain a bachelor's degree in business management. She wanted to utilize both degrees in her pursuit of a new career, which led her to the opportunity to work for a national staffing firm as a recruiter and account manager—however, she realized that there was something missing in the industry and she knew that she could make a difference in the lives of others. Kahn decided to start her own staffing company and conduct her business in line with her own personal values and mission. ALTO Health Care Staffing strives to fill the hole Kahn saw by serving as the nurses' advocate.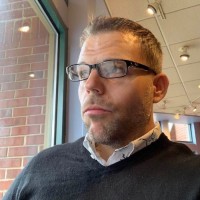 Keckler works with Crelate's largest clients to plan and implement custom technology solutions for staffing firms with complex processes. He has seen the good, the bad, and the ugly within hundreds of talent businesses. He helps staffing firms streamline their recruiting process, supporting technology, and analytics, with an emphasis on talent acquisition. Keckler has worked with both large and small agencies to build custom talent acquisition dashboards, and he is passionate about the value of a balanced scorecard to help recruiting teams raise their game.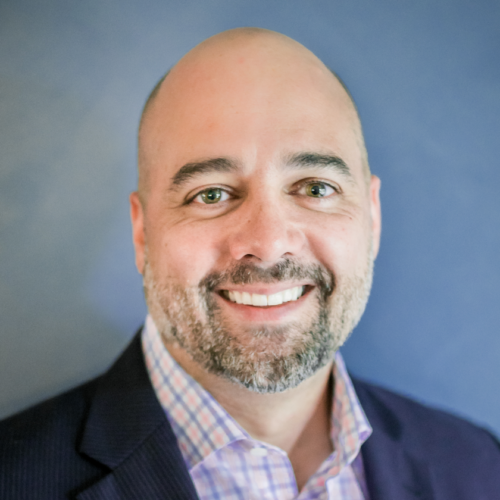 Kennedy has been servicing the staffing industry and human resources through technology for almost 20 years. During this time, he has helped multiple companies achieve their growth goals and increase their bottom line through new technology and refined processes. After years in the industry he started searching for a firm that could provide new business concepts to the staffing and HR markets and power those concepts through next-generation technology—this search lead him to WorkLlama.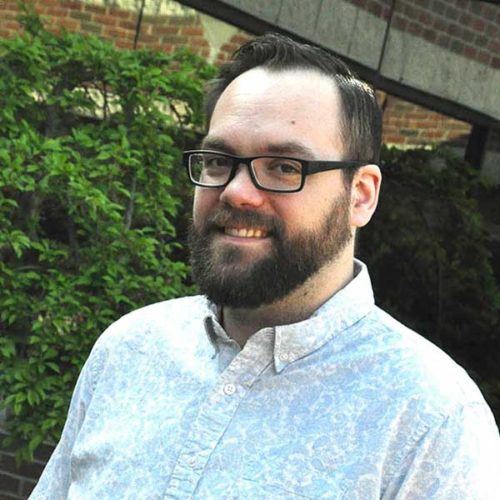 LaMontagne is a longtime member of the Essium team and brings more than 10 years of experience in the field of information technology to the organization. His role at Essium is focused on direct operations and managing budgets in relation to network and security infrastructure. He strategizes new cybersecurity projects and develops policies and procedures based on those security findings. He also provides oversight in access management and IT.
Lejeune served as president of Steverson & Co., a Texas-based award-winning executive search and contract staffing firm, as well as president of the Houston chapter of the National Speakers Association. Today, Lejeune is president of Lighting the Path Training, focused on developing leaders and enhancing employee productivity. Lejeune has presented business development, recruiting, and leadership workshops for recruiting firms across the U.S., Canada, and South Africa. Lejeune is an authorized partner of the training and development company, where he is certified as a workshop facilitator in "Everything DiSC for Managers," "Conflict Management," "Work of Leaders," and "The Five Behaviors of a Cohesive Team." He is the host of the podcast series "Leadership Strategies for Tomorrow's Leaders" and writes a weekly blog on leadership—"Simple Leadership: Simple Strategies for Leaders to Engage, Retain, and Ignite Top Performers." He and his daughter Nikki are co-authors of the book A Father's Love: The Generational Bridge That Changes Lives Forever.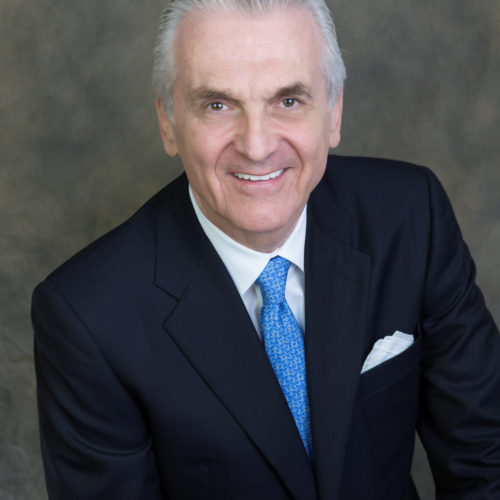 Lenz is one of the nation's leading authorities on the legal and policy aspects of staffing. He joined ASA in 1989 as the association's first general counsel and later, as senior vice president for legal and public affairs, was the industry's chief legal and legislative strategist. Since passage of the Affordable Care Act, Lenz has led the industry's advocacy efforts before Congress and the administration regarding how the ACA uniquely affects staffing firms. Before joining ASA, he was vice president and assistant general counsel for regulatory affairs with Kelly Services and chairman of the ASA legislative committee. In addition to his ongoing leadership role with ASA, Lenz also serves as senior adviser for employment, labor, and benefits to the law firm Mintz Levin Cohn Ferris Glovsky & Popeo PC.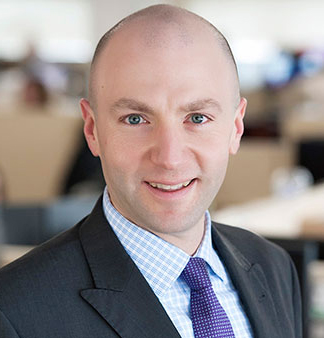 Leto joined Palmer Group in 2004 and has held multiple roles in his 16 years with the company. Currently serving as president, Leto is responsible for leading the operations and strategy for Palmer Group and its nearly 80 internal employees. Leto is involved in community and volunteer activities such as JDRF, serves in cabinet and board positions for the Greater Des Moines Partnership, is a board member for the West Des Moines Leadership Advisory Board, and volunteers in a variety of leadership capacities at Holy Trinity Catholic Church and School, Dowling Catholic High School, and the Diocese of Des Moines. Leto grew up in Des Moines and attended the University of Northern Iowa and earned a bachelor's degree in communication studies in 1999.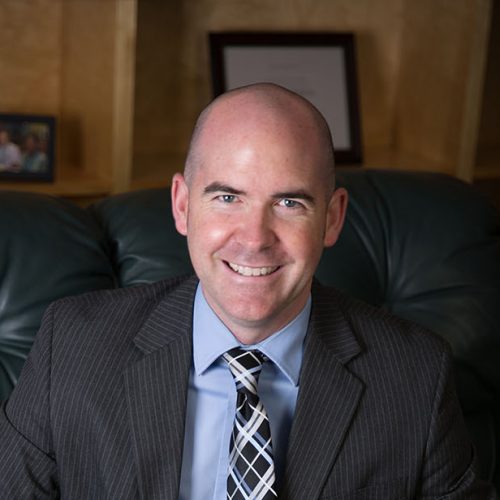 Leverant currently serves as president and chief operating officer of the AtWork Group. The AtWork Group helps more than 50,000 people find jobs at over 1,500 different client companies each day. Under his leadership, AtWork has grown 61% in annual revenue over the last two years and has been recognized by a number of organizations for accelerated growth and operational excellence, including Inavero (Best of Staffing—Client and Best of Staffing—Talent), Staffing Industry Analysts (U.S. Largest Staffing Firms, U.S. Fastest-Growing Staffing Firms, U.S. Largest Light-Industrial Staffing Firms), Inc. magazine (Inc. 5000), Entrepreneur (Franchise 500, Top Home-Based Business Opportunities), Franchise Times (Top 200+, Fast & Serious List), and Franchise Business Review (FBR50, Top 100 Franchises for Veterans). Additionally, Leverant has been recognized in the Knoxville Business Journal's "40 Under 40" list honoring Knoxville, TN, area professionals who have achieved significant personal and professional milestones before reaching age 40.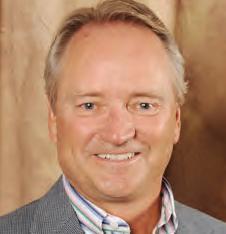 With 30 years in the staffing industry, Livonius is still very active in "semiretirement" with private equity (PE) and venture capital funded board work, where he currently is a mentor to multiple staffing chief executive officers and advisor to several PE firms who seek to acquire in the staffing space. He is currently working on the board and/or with the CEO of GrapeTree Medical Staffing, Favorite Healthcare, Nomad Health, and Supplemental Healthcare. Livonius is formerly a board member at ettain Group, Avaap, Global Novations, and Genesys Talent. Over a 24-year period from 1991 to 2015, he was chief operating officer at Spherion, CEO at Nursefinders, and president of AMN Healthcare. He has participated in 55 staffing company acquisitions. Livonius has been inducted into both the ASA Leadership Hall of Fame and the Staffing Industry Analysts Hall of Fame. He is a past chairman and board member of the ASA board of directors.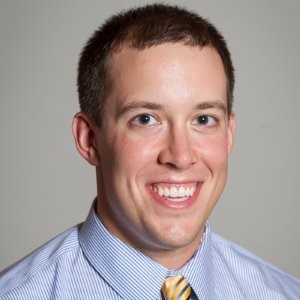 As the director of recruitment marketing, Lozar focuses on the four pillars of recruitment marketing—career sites, job advertising and distribution, social recruiting, and employer branding. He launched the job spend management division at the Haley Marketing Group, leading the company's partnership with Appcast. Through programmatic software, Lozar has been working to make the recruitment budget more efficient for staffing agencies by focusing on being faster, more effective, and less expensive.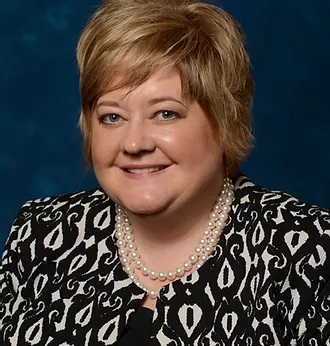 Luchsinger has more than 20 years of staffing industry experience and more than 25 years of experience in customer service and sales, with a strong emphasis on client and team member relations. Since 1993, Luchsinger has served as a staffing consultant, client services representative, team leader, district team leader, and region team leader. Luchsinger earned her Professional in Human Resources certificate in 1999. She has served on the board of directors for the Sheboygan-area chapter of the Society for Human Resource Management. Luchsinger is chairman of the ASA corporate responsibility committee and a member of the diversity subcommittee. Her involvement also includes serving on the board of directors for the Wisconsin Association of Staffing Services, an ASA-affiliated chapter. She is a member of the Northeast Wisconsin Chapter of Association for Talent Development and served for six years on the board as program director, membership director, president, and past president. Luchsinger earned a bachelor of arts degree in business from Lakeland College.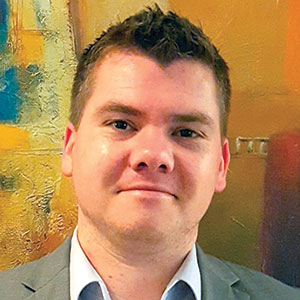 Luikart serves Nesco Resource by managing national accounts, including the development of service and expansion strategies, as well as oversight of national compliance team and national recruitment centers focused on both managed service providers / vendor management systems and transactional clients.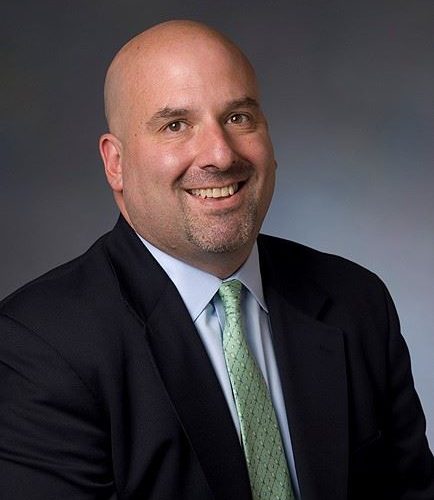 Malara, ASA government affairs counsel, manages all staffing-related legislation and regulation on behalf of ASA and represents the industry's interests before Congress and state legislatures. He provides government relations counsel to the association's affiliated state organizations and regional councils, and directs political fund-raising activities through StaffingPAC, the ASA political action committee. Malara is a graduate of Georgetown University and received his law degree from Catholic University. He is a member of the Maryland bar association.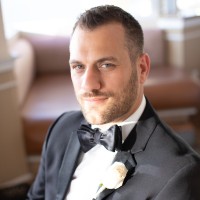 Mann is a staffing and recruiting professional who focuses on adding automation to agency technology through a simplification of marketing, onboarding, and general processes. The goal is to help agencies convert more candidates and sales contacts and improve the "people experience" with their brands. In the past two years, he has worked with industry leaders in staffing technology to help more than 250 staffing and recruiting companies understand how automation and artificial intelligence can fit into their daily lives.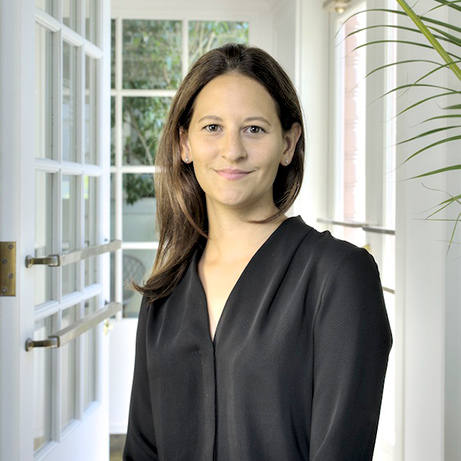 Yarden Maoz leads Marketing and Partnerships at Kantola, and cares deeply about making workplaces better, helping organizations to not only achieve compliance but also elevate culture. She partners with the ASA to ensure members are provided with the best service and pricing for their training needs.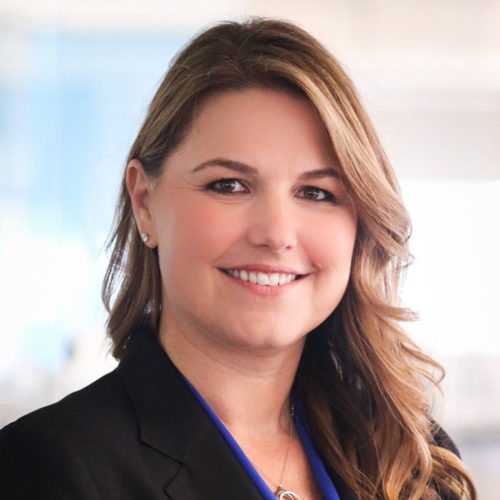 Marx started with Airswift in 2014 and served as chief operating officer for four years before assuming her present role as chief executive officer. She has a passion for investing in the development of people to help everyone achieve their aspirations. Throughout her career, Marx has championed new initiatives, including diversification strategies, sales and recruitment growth improvements, and operational efficiencies. She has led cutting-edge programs to give her teams a competitive advantage. Before Airswift, Marx served in various leadership roles with the Adecco Group over a 19-year period. She has a bachelor's degree in business management and an MBA. Marx is a member of the ASA board of directors.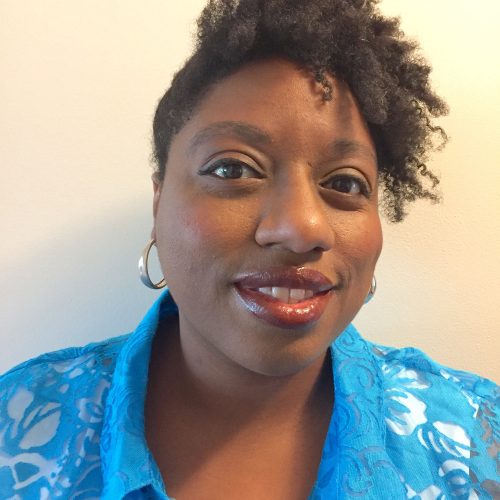 Matthews has worked at ASA since 2017 and has assisted hundreds of staffing professionals earn and maintain ASA credentials. She is passionate about professional development, specifically within the staffing industry, because she believes that knowledgeable staffing owners, recruiters, and other professionals ultimately have the greatest opportunity to improve the lives of temporary workers nationwide. In addition to her work at ASA, Matthews volunteers with Washington, DC-area organizations to assist persons experiencing homelessness. She also writes novels and studies the viola.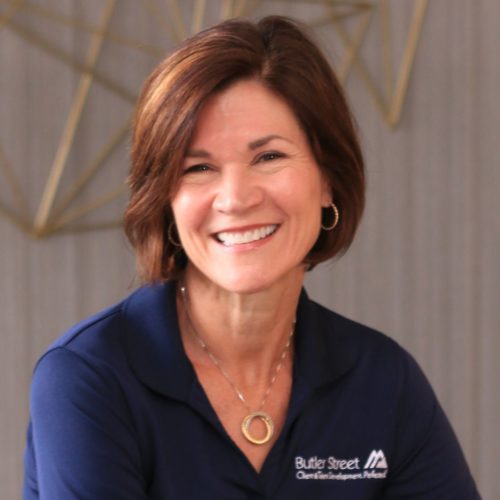 McLaughlin brings over 32 years of sales and operational experience to the Butler Street table. She has spent 13 years in roles such as chief operating officer, president, and managing director. In her career, McLaughlin has always led the way for women, including becoming the first female vice president in company history as well as earning "highest-ranking female in sales" honors. She is a Six Sigma Certified Champion, active mentor, and recreational athlete—having completed several marathons in addition to numerous triathlons.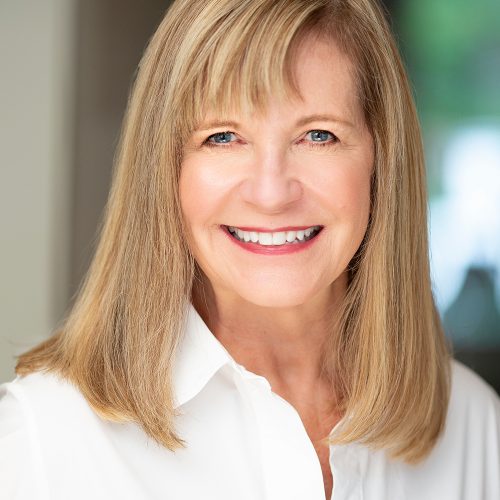 Mee is a passionate advocate of staffing, a volunteer industry leader, and a regular speaker at staffing events nationally. In 2016, ASA recognized Mee with its first-ever volunteer of the year award. Staffing Industry Analysts has honored Mee several times on both the Staffing 100 and the Global Women's Power 100 lists. Staffing companies have named Mee Derby a Best of Staffing firm for client satisfaction in the Inavero survey for seven years. Most importantly, Mee and her team at Mee Derby are highly regarded members of the staffing community whose company is a conduit for change—Mee Derby has helped hundreds of staffing companies grow, by hiring top talent, and thousands of staffing professionals elevate their careers.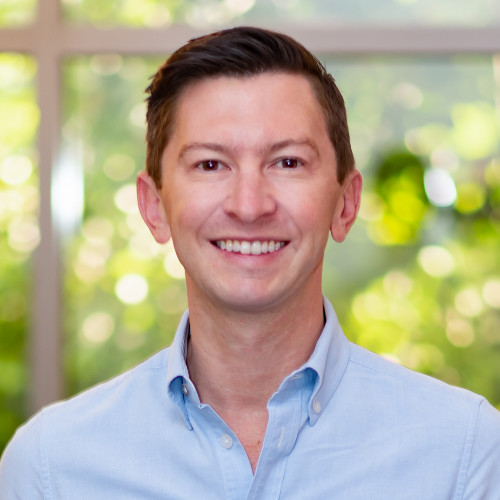 Since 2004, Miller has served as the chief technology officer for CyberCoders, headquartered in Orange County, CA. Founded in 1999, CyberCoders recruits professionals for all job types across all industries. Miller's approach to developing innovative recruiting software solutions resulted in making CyberCoders the most efficient permanent placement recruiting firm in the U.S. Prior to joining CyberCoders, Miller worked for the National Security Agency and Lockheed Martin Corp., designing and developing systems that affect hundreds of millions of people around the world.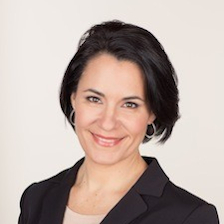 Morris is the vice president of client services at Simplicity Consulting. She started her career in public relations and communications at notable agencies, like Edelman and Waggener Edstrom, crafting creative narratives to shape perceptions for global technology and entertainment brands. Morris joined Simplicity's leadership team in 2011 to help individuals and organizations achieve more. Her strength, passion, and leadership helped land Simplicity on the Inc. 500/5000 Fastest-Growing Companies list for five years running, and her focus on relationships has helped the company grow through referrals. Outside of work, Morris is the proud mom to twin teenage boys; founder and host of the "Purpose Lounge" podcast; and an integrative-nutrition health coach who helps busy working moms thrive, not just survive.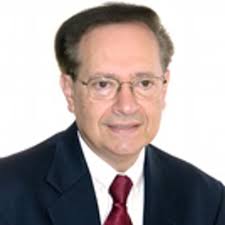 Neidle is president of Optimal Management Inc., started in 1994 to provide leading-edge management consulting to the staffing industry. OM helps clients maximize their sales, profit, and company value. Neidle is a noted industry expert who has developed more than 200 articles and seminars and has published 15 cover stories for national publications. His weekly blogs cover how current events and leading-edge management practices are applied to staffing companies. Prior to starting Optimal, Neidle was an owner in Hall Kinion Neidle, an information technology and commercial staffing company that is now part of K-Force. As senior vice president for Snelling, with 500 franchisees, he headed its management consulting program, advised top franchisees, and converted Snelling from direct hire to primarily a temporary services company.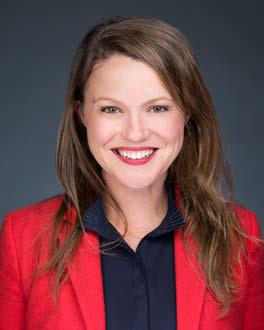 Nickerson joined First Step Staffing in January 2018 and was appointed chief executive officer in May 2020. Nickerson has more than a decade of experience as a fund-raiser, volunteer, and board member for nonprofits across the Southeast. She previously served as the vice president of development and community relations at First Step, managing fund-raising and community relations for all of First Step's current markets, as well as assisting with recent expansion opportunities. Nickerson serves on the Worksource Fulton Board and is Chairman of its strategic partnerships committee; she also serves on the Metro Atlanta Exchange for Workforce Development's provider council. Nickerson has also served as president of the board for the Anti-Prejudice Consortium and past chair of the annual Power Over Prejudice Summit.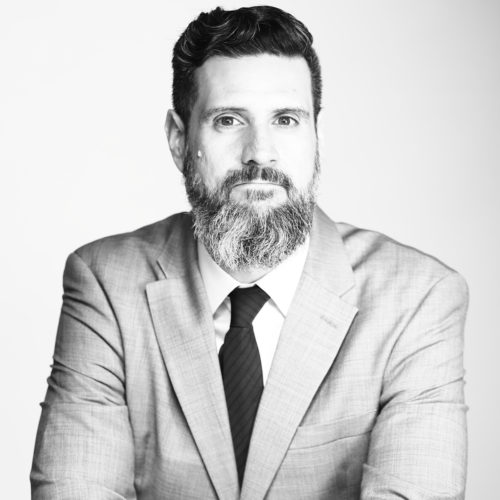 Nunez leverages a background in national politics and a spectrum of communications disciplines to provide sharp, insightful analysis for Essential StaffCARE and its clients. He also supports marketing and internal communication efforts for the sales team and partner program.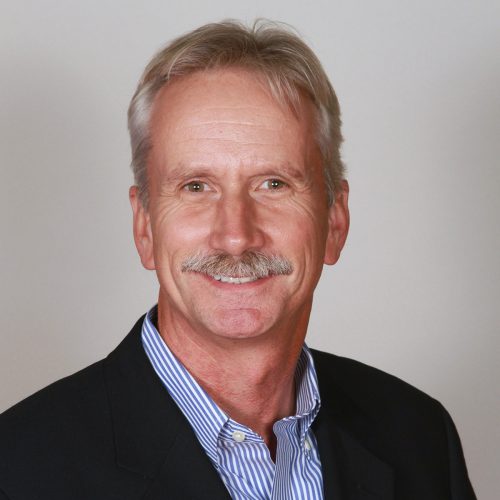 For the past 13 years, Palmer has led the consulting firm G Palmer and Associates, which supports corporate boards and private equity firms as an operating partner and has advised on over $3 billion in staffing industry transactions. He served six years as president and chief executive officer of public company Remedy Temp Inc., a national leader in professional staffing services. Palmer also developed "The Palmer Temp Labor Forecast," a highly respected tool that predicts trends in contingent labor. Ten years ago, Palmer added health care to his area of focus; he is currently chairman of Supplemental Healthcare and sits on the board of Catapult Learning, Stepping Stones Group (behavioral health), Chiro–One, UHS (United Healthcare Services—Delta and Accountable health care), and Express Wellness Urgent Care. He recently stepped down from the Fast Pace Urgent Care board after its successful recap. His health care focus is in the areas of profitable multiunit growth and where tight labor supply is constricting the growth of the asset. Staffing Industry Analysts voted Palmer to the Staffing 100 Most Influential list five years running, and also to the SIA Hall of Fame. Palmer has a bachelor's degree in business administration at Morehead State University, where he served on its board of regents and is a member of its Alumni Hall of Fame.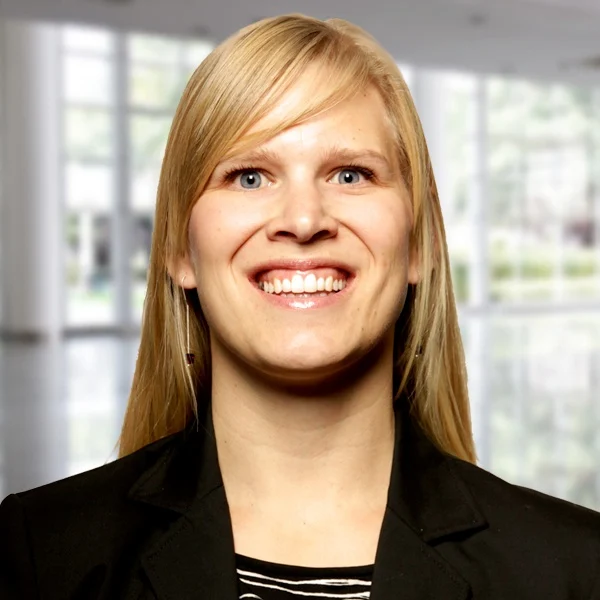 Based in Winnipeg, Palmer's focus on David Aplin's corporate team is dedicated to client service. An integral part of both internal workflows and external customer relations strategy, she focuses on enhancing processes for quality and consistency to ultimately assist in delivering the strongest client experience possible. A part of David Aplin Group since 2008, she previously recruited for the sales and marketing and executive search divisions, helped to make more than 150 successful placements, and achieved Top Performers' Club status for seven years running, from 2008 to 2014.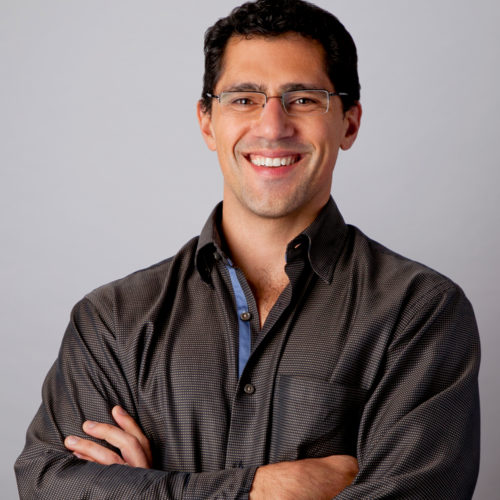 As Bullhorn's founder and chief executive officer, Papas has led the company through more than 15 years of consecutive growth. He was the original architect of Bullhorn's flagship customer relationship management system, which now helps more than 10,000 companies around the world run their businesses. He sits on the board of directors of the Massachusetts Staffing Association (an ASA-affiliated chapter) and Portfolio Science Inc., and he is chairman of the board at Career Collaborative, an organization that strives to end working class poverty. In 2014, Ernst & Young named Papas an EY Entrepreneur of the Year award winner in New England. Prior to starting Bullhorn, Papas started his career as a software engineer at Thomson Reuters.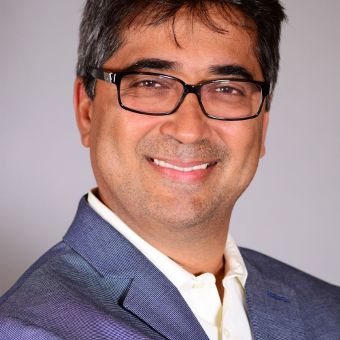 Parikh is the co-founder and chief executive officer of Rangam, a New Jersey-based company specializing in developing a range of innovative solutions for special needs education, vocational skills training, and inclusive employment. He is also the founder and executive director of LetUsConnect, an employment research park designed to identify and implement sustainable self- and community employment practices for the disabled in Princeton, NJ. Parikh serves on the external executive board of the undergraduate research and innovation (URI) programs at the New Jersey Institute of Technology. He has collaborated with researchers, board-certified behavior analysts, cross-industry thought leaders, and transition coaches to build cost-effective tools for special needs management from preschool through adulthood and employment.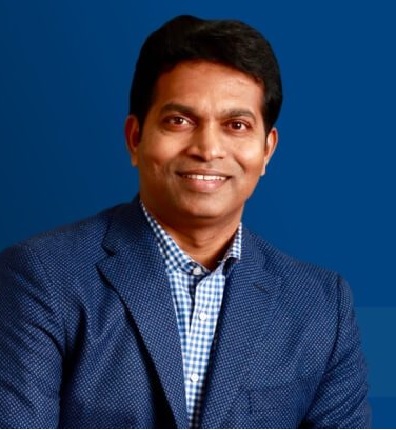 Born and raised in India, Penakalapati ventured into the digital world by earning a master's degree in engineering from the Birla Institute of Technology and Sciences. Fifteen years later, full of information technology industry experience and entrepreneurial passion, he founded Avani Technology Solutions. When he came across an opportunity to be a part of creating an intuitive and innovative product that could change human resources, he could not resist the calling and took the plunge. Ceipal was born in 2015, with Penakalapati as the principal investor. The team's flagship product, Ceipal TalentHire, became a successful integrated HR solutions platform for talent hiring.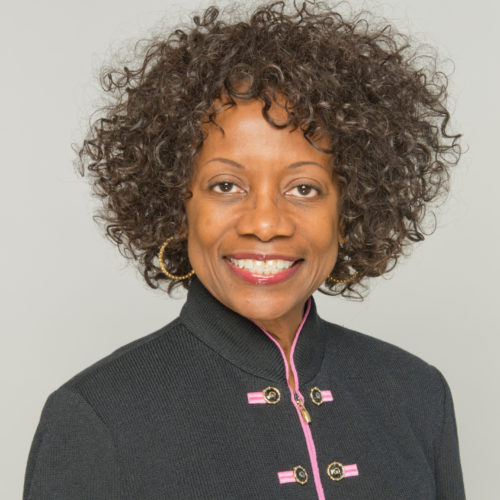 As president from 2008 to 2011 of Spherion Staffing Services, a division of SFN Group, Penn was responsible for the company's largest temporary and full-time staffing business unit with revenues in excess of one billion dollars. Prior to becoming president, Loretta served in an innovative role as Spherion's chief service excellence officer, directly responsible to the chief executive officer for advancing a culture of service excellence throughout the enterprise. Previously, Loretta spent nine years in the recruiting and staffing industry with two national companies, and 10 years in sales and marketing and executive management with IBM Corp. She holds a bachelor of science degree from North Texas University and a certificate of studies from Harvard University. She serves on the board of directors for TECO Energy and for the Caruth Institute for Learning at the Lyle School of Engineering at Southern Methodist University.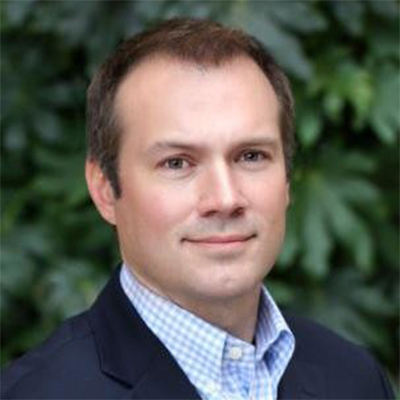 Perry has more than 20 years of experience in sales and sales leadership. He is passionate about partnering with clients to create mobile strategy and help clients embrace digital transformation, eliminate manual processes, and create amazing candidate and client experiences. Perry is instrumental in helping clients navigate the tech stack and collaborate with partners to create a comprehensive in-app experience. He is a graduate of Hobart and William Smith Colleges and currently resides in Atlanta.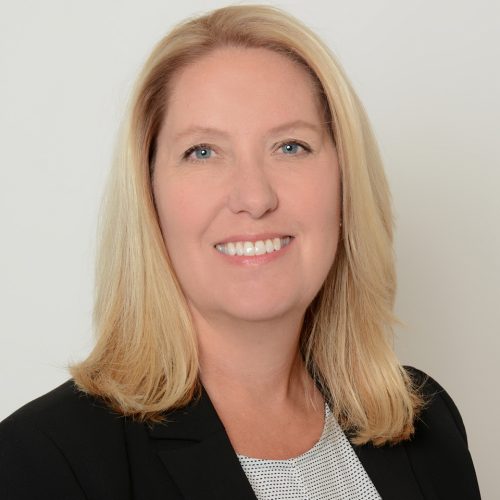 Perry joined Staffmark Group in 2001 and is responsible as the chief human resources officer for leading the company human resources function, which includes all aspects of employee relations, compensation, health and wellness, recruitment, retention, and compliance. She is a member of the Society for Human Resources Management and has earned her professional certification from SHRM; she also holds the Certified Staffing Professional® credential from the American Staffing Association. Perry received her bachelor of science degree in business administration from San Jose State University and her master of business administration degree from Thomas More College.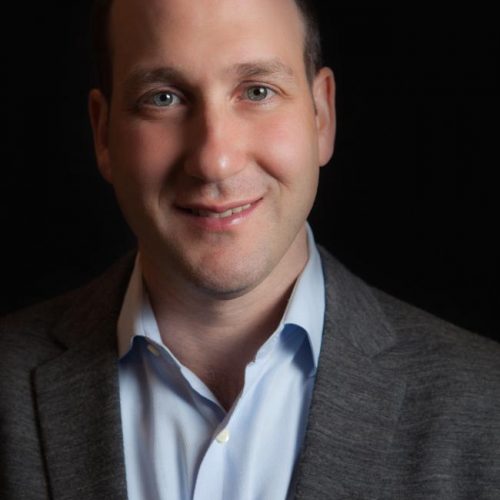 Pianko is the co-founder and managing director of Achieve Partners. He also serves as managing director of University Ventures. With nearly two decades of experience in the education industry, Pianko has built a reputation as a trusted education adviser and innovator in student finance, medical education, and postsecondary education. A frequent commentator on higher education, Pianko's insights have been featured in national media outlets including the Wall Street Journal, CNBC, TechCrunch, Inside Higher Ed, and the Chronicle of Higher Education. He began his career in investment banking at Goldman Sachs, and quickly became intrigued by the potential of leveraging private capital to establish the next generation of socially beneficial education companies. After leaving Goldman Sachs, Pianko invested in, founded, advised, or managed a number of education-related businesses. He also established a student loan fund, served as chief of staff for the public/private investments in the Philadelphia School District, and worked as a hedge fund analyst.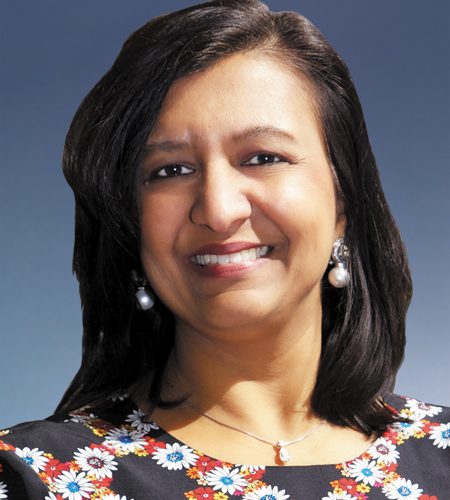 Poddar is chief executive officer and co-founder of Artech LLC, the largest woman-owned information technology staffing firm in the U.S., providing global workforce solutions to more than 80 Fortune 500 and government clients around the world. Through her leadership, Poddar has established a philosophy of client centricity and execution excellence that is instilled in the company's culture. It is this operational and service delivery direction that has driven Artech to become an $810 million company with a team of 10,500+ staff and consultants at more than 35 locations in the U.S., India, China, and Canada. Poddar earned a juris doctorate from Yale Law School and a bachelor's degree in information and computer science from the University of California.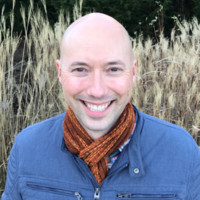 Porter leads the staffing and recruiting sales organization for Zipwhip. His focus is on improving communication strategies for staffing and recruiting organizations. He specializes in communication trends and long-term strategic partnerships within the industry.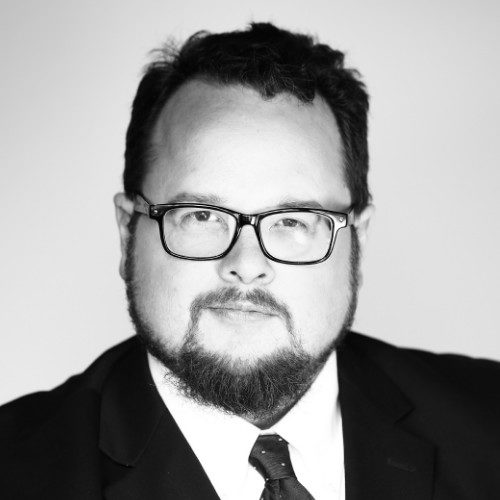 Rochelle is an information technology executive with more than 20 years of experience spanning all aspects of the discipline. With nearly a decade of experience in IT management, he develops and manages high-performance teams that are able to consistently improve production and service levels. A deep understanding of the needs and functions of company departments and stakeholders allows him to efficiently manage company technology while keeping in alignment with company goals and expectations.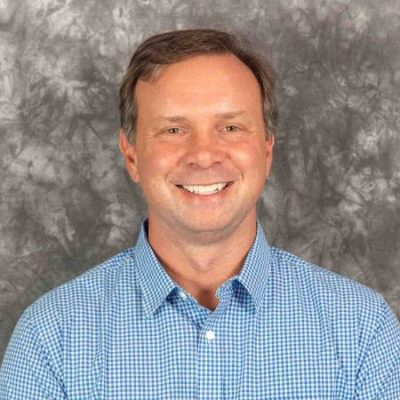 Rohn is co-founder and chief executive officer of WorkN. Together with co-founder and chief technology officer Steve Blakely, he brings more than 20 years' experience in building successful software companies. Started in 2015, WorkN came out of the desire to power a fundamental change in the way that work is organized. Prior to starting WorkN in 2015, Rohn and Blakely founded Capiche, a video staffing platform for language interpreters (acquired by Stratus Video), and Albridge Solutions, an investment management platform for financial advisers (acquired by PNC Bank). Rohn currently serves on the board of Delta Data Software and the advisory board for Terry College of Business at the University of Georgia.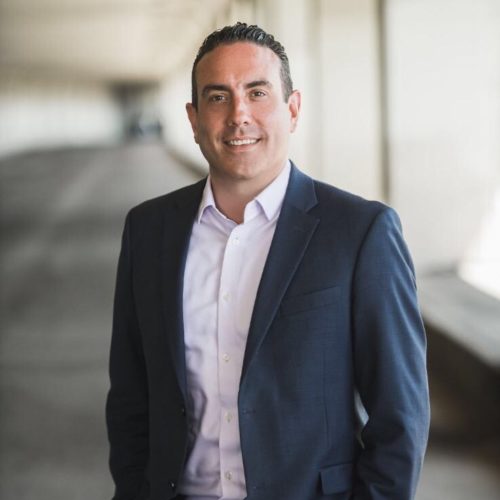 Rutten has worked for a variety of large global staffing firms in business development, director, and vice president roles. Before joining Avionté as an enterprise account executive, his primary focus in the staffing industry has been large volume on-site recruiting, operations, and business development. Rutten is very passionate about improving the candidate engagement process and loves helping staffing firms achieve their goals with technology.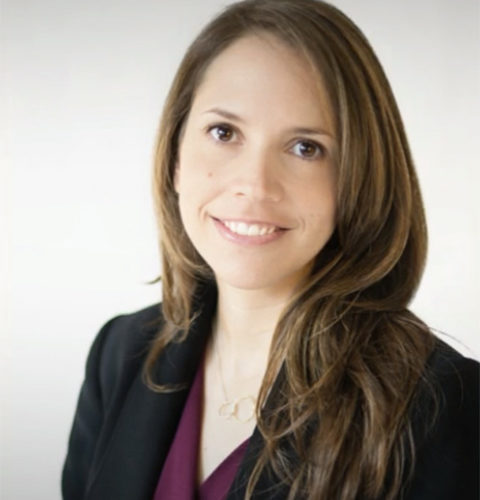 Sakata is an experienced labor and employment attorney with more than 15 years of experience counseling and litigating matters on behalf of individuals and employers. She advises ASA members on labor and employment law and policy issues, including equal employment opportunity, wage and hour, and immigration law; occupational safety and health issues; and the U.S. National Labor Relations Board.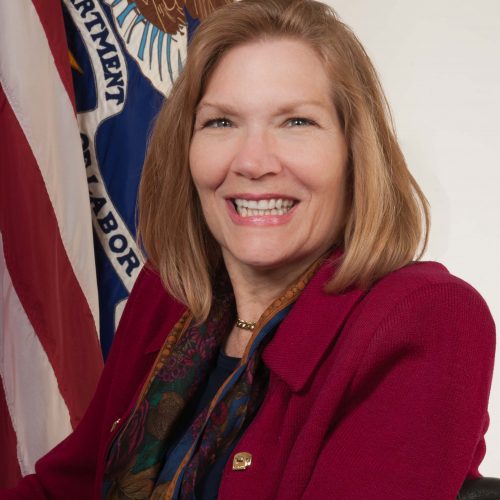 The mission of the Office of Disability Employment Policy is to develop policy that increases job opportunities for youth and adults with disabilities. In 2016, she was also appointed by the president to the AbilityOne Commission. Prior to her current position, Sheehy spent 10 years at the U.S. Department of Education in many roles—including acting director of the National Institute on Disability and Rehabilitation Research, acting deputy commissioner of the Rehabilitation Services Administration, and special assistant to the assistant secretary of the Office of Special Education and Rehabilitative Services. Sheehy came to the Department of Education from the Presidential Task Force on Employment of Adults With Disabilities, where she was senior policy advisor and served a detail as associate director in the White House Domestic Policy Council. Before she joined the taskforce staff, she was vice president of the National Organization on Disability and director of its CEO Council. Sheehy has received many civic and achievement awards, including the 2019 Presidential Rank Award, the Accenture Women in Government "Rising Leader" award, and the Diet Coke/Glamour magazine "Women at Their Best" award.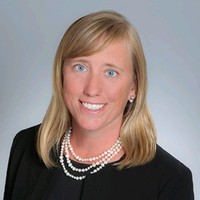 Sirkka joined AMN Healthcare in March 2002, and her role includes leadership of Nursefinders (local/per diem nurse staffing), AMN Hub (digital app), and O'Grady Peyton International (international nurse staffing). She has 19 years of experience in health care staffing and expertise in strategic staffing. She began her career at AMN leading the travel nurse recruitment division, and then transitioned to lead local/per diem nurse and allied staffing in 2018. She expanded her role in 2020 to also lead international nurse staffing. Sirkka was instrumental in driving the digital transformation of the AMN per diem staffing model with the launch of the AMN Hub, an app that allows nurses and allied professionals to search and book shifts that match their qualifications instantly. Sirkka serves as vice chairman for the ASA Women in Leadership interest group. She is also part of the ASA Health Care Staffing Council and served as past chairman.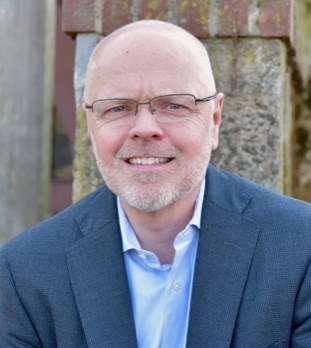 Smith is a business partner with deep experience working with some of the world's most respected sports and entertainment organizations,. He launched Huddle Advisory, a human capital consulting firm, to guide leaders and teams to peak performance. Smith's 16-season career at the NFL included several leadership roles across multiple areas, culminating with chief human resources officer during 2019. Under Smith's CHRO leadership, the NFL continued progress on its long-term employee engagement and inclusion plan, including launching a market-leading parental leave policy. Prior to joining the NFL, Smith worked for NBC in both Los Angeles and Philadelphia and began his career with Deloitte in Philadelphia working with the office's largest client, Comcast Corp. A Philadelphia native, Smith received his undergraduate degree from LaSalle University, his master of business administration degree from Villanova University, and completed both Stanford University's executive program for talent leaders and Columbia University's coaching intensive program. He is certified in several leadership assessments, including Emotional Intelligence, NBI Thinking Preferences, and DISC.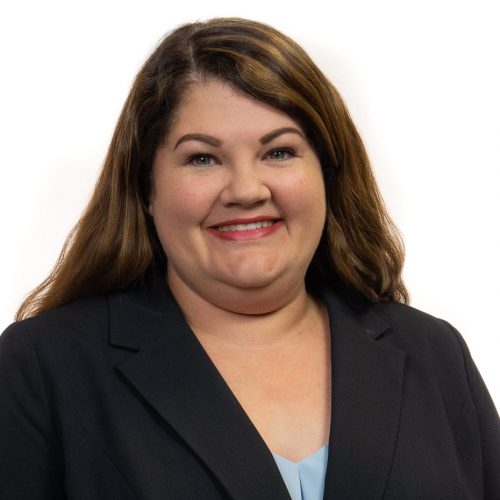 Stewart serves as general counsel and vice president of human resources for Pinnacle Group, an IT/professional workforce solutions provider headquartered in Dallas, TX, that currently serves clients in six countries and counting. In her role, she leads Pinnacle Group's legal, human resources, supply chain, compliance, and risk management functions and is a member of the company's executive leadership team. She has deep knowledge of legal issues impacting workforce solutions programs and creates effective operational solutions for managing risk. She is a seasoned member of the ASA Legal and Legislative Committee and a new member of the Education and Certification Committee. Stewart is a frequent presenter on topics related to legal issues affecting staffing and managed service provider services as well as employment law. In 2019, she was named a Top 10 30-Something by the Association of Corporate Counsel, and in 2018 she was named as one of the Top General Counsels in Dallas. Before joining Pinnacle Group as associate general counsel in 2012, Stewart was assistant general counsel at the University of North Texas System and worked on legal issues related to employment, litigation, intellectual property, and contracts.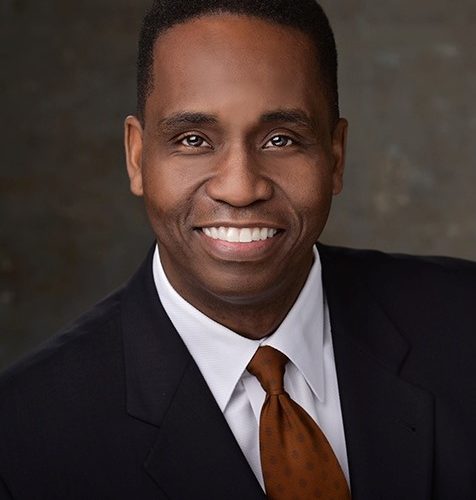 In 2001, Taunton leveraged his proven track record of leading mid- to senior-level executive searches for public and private companies and founded the Royster Group. Prior to establishing his company, Taunton was a senior associate with Korn Ferry International and held various recruiting and sales positions at Merck & Co. The Royster Group is a recent graduate of the Georgia Mentor Protégé Connection Program and is a graduate of the Small Business Administration's Emerging 200 Initiative Program, a federal training initiative that specifically focuses on executives of businesses poised for growth in historically challenged communities. Taunton is chairman of the ASA inclusion, diversity, equity, and advocacy (IDEA) group and a member of the ASA board of directors.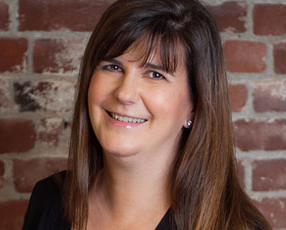 Taylor is president of NW Staffing Resources, an award-winning regional staffing agency based in Portland, OR, and Sacramento, CA. Her mission is to foster a supportive, collaborative, and fun company culture that encourages progressive thinking, ethical decision making, compassion, accountability, and excellence. After spending more than two decades in a variety of roles in the staffing industry, Taylor knows that a great customer experience starts with a compassionate staff who understand the stressors of finding work and onboarding a new employee—and that the best solutions for clients happen when candidate goals are understood and prioritized. Taylor actively participates in Vistage, numerous industry peer groups, and the ASA Washington Network. She holds a bachelor of arts degree in political science from Oregon State University.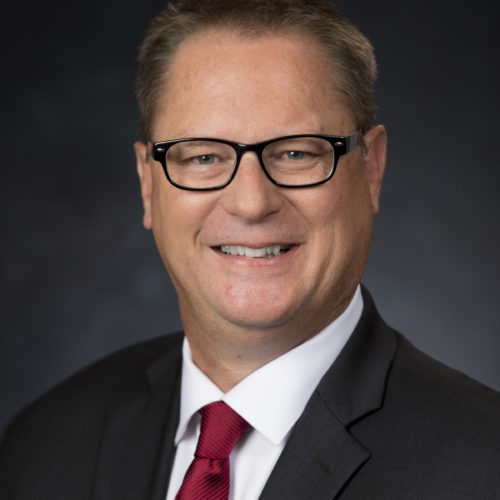 With more than 30 years of staffing industry experience, Thomas is an expert in talent acquisition, strategic hiring processes, organizational development, and business trends. Thomas is a professional staffing field consultant for Express Employment Professionals, where he assists franchisees with growing their businesses. He is a master at locating talent and providing training, tools, techniques, coaching, and on-site support. A Kansas City native, Thomas has served on the board of directors for a variety of organizations such as the Kansas City Workforce Investment Board, Platte County Economic Development Council, and ASA. Thomas has earned both the Certified Staffing Professional and the Certified Search Consultant credentials from ASA. Thomas received an ASA Legislative Merit Award and is a Kansas City 40 Under 40 winner.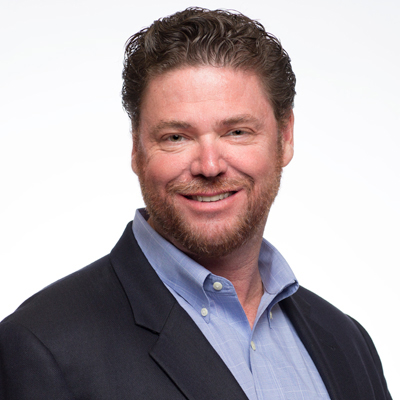 Thompson is president of World Wide Specialty Programs. Now with 25 years of staffing industry experience, he started as a principal in a marketing firm. This firm focused on market research and analysis of the staffing industry with World Wide and American International Group as two of his many insurance clients. Bob sold his firm in 2007 and joined World Wide as a vice president to run its new business, broker development, and workers' compensation divisions. He is an experienced manager whose skills range from marketing, research, analysis, sales, and client and broker relations to underwriting and loss control. He also co-wrote a staffing industry risk management manual.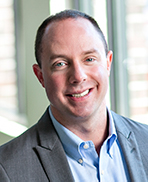 Tidler brings a level of intensity, discipline, and contagious enthusiasm to his work and life, as well as a healthy appreciation for both challenge and change. Over the last 15 years, Tidler has worked in sales, business development, market strategy, rate negotiation and pricing management, contract negotiation, and operations in the transportation/logistics/supply chain industry in the U.S. and Asia. Over the past five years, Tidler has used his experience as a student and teacher to help business owners and their sales teams in various industries—including the staffing industry—fight through the challenges of managing and growing a strong sales pipeline. He works with sales teams by challenging their current mindset, techniques, and behaviors to build a high-growth sales organization. He knows how to loosen up the room and facilitate engaging sessions so that people walk away with a greater understanding of how to increase their sales potential and competitive advantage in the marketplace.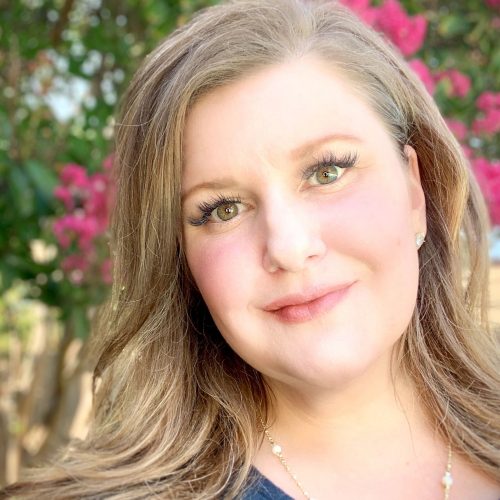 Travis serves as the director of talent development at Curative, a nation-wide health care staffing firm specializing in temporary and permanent staffing of physicians, advanced practitioners, and c-level health care executives. Curative combines the heart and hard work of experienced recruiters with the intelligent technology of Doximity, the world's largest professional medical network. Utilizing her knowledge of both the temporary and permanent health care staffing space, Travis has overseen the development and implementation of a comprehensive training and onboarding program at Curative. In addition to supporting all new staff joining the organization, Travis works directly with leadership to ensure that future and current leaders have the tools and resources available to continue to grow in their careers.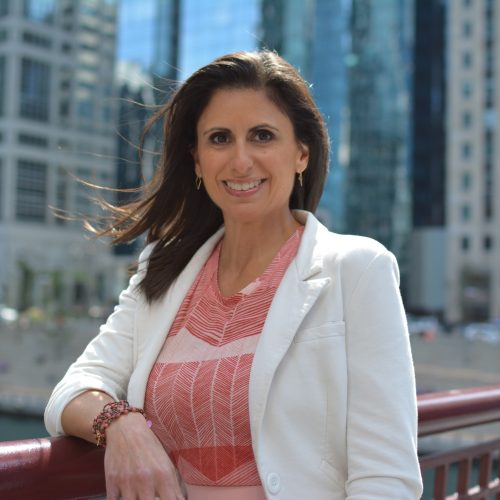 Vickrey is a marketing expert and business adviser who began her career with McDonald's Corp. and found a niche in technology and talent as the head of marketing for Spherion's technology division. In 2006 she founded ClearEdge Marketing, a marketing agency for recruitment and human resource technology firms. Her impact in the HR, tech, and marketing communities far exceeds her day-to-day work as chief executive officer. Passionate about the importance of diversity, she is a frequent speaker on the topic and even co-founded ARA, an organization that seeks to attract, retain, and advance women in technology. She is also on the board of directors for Chicago Innovation; was recognized as one of Chicago's 100 most compelling innovators and entrepreneurs; is part of the UIC Entrepreneurship Hall of Fame; and was named one of the Enterprising Women of the Year. Vickrey is a contributor to industry publications such as Recruiting Daily and Entrepreneur.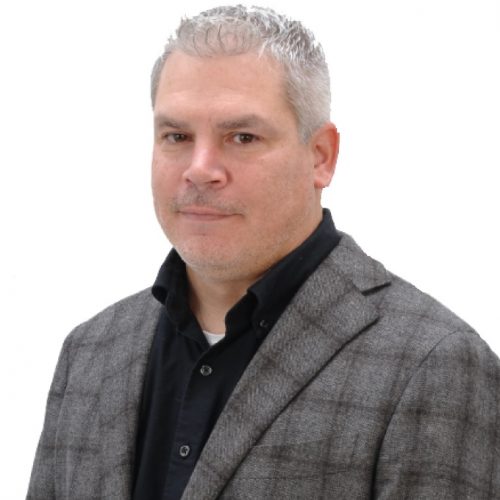 Wagner serves as the chief information officer for Staffmark and its affiliated sister companies Advantage Resourcing and Atterro. Wagner has more than 21 years of experience in information technology ranging from web design to custom application development, database design, infrastructure maintenance and support, and project management. As CIO, he is responsible for building and supporting the company's technology infrastructure, applications, and business processes in support of recruiting and staffing and driving innovation and technology solutions to provide business value and the best experience for clients and employees.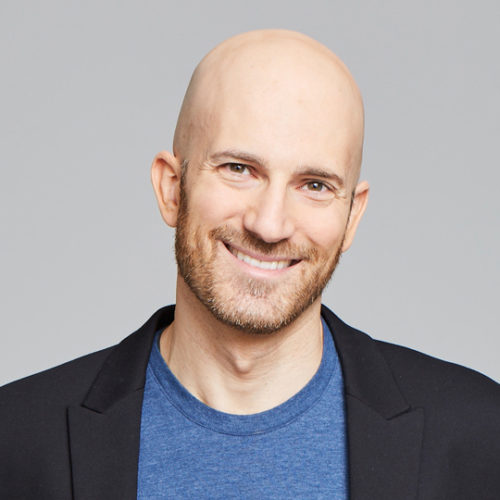 Wald, president and co-founder of Work Market, is widely recognized as a thought leader on workforce management, labor legislation and the on-demand economy. Wald has a long track record as a successful entrepreneur across the technology and services landscape, including investing in more than 20 companies in the staffing ecosystem. Wald is a regular writer for the Huffington Post and Forbes and speaks frequently at industry conferences and television on the topic of startups and labor issues. Launched in 2010, Work Market has become the preferred software platform for many enterprises managing a flexible workforce. Among the company's recognitions: Cool Vendor in Procurement and Sourcing by Gartner; Crain's Fastest-Growing Company in NYC; 2016 Inc. magazine list of fastest-growing private companies in America.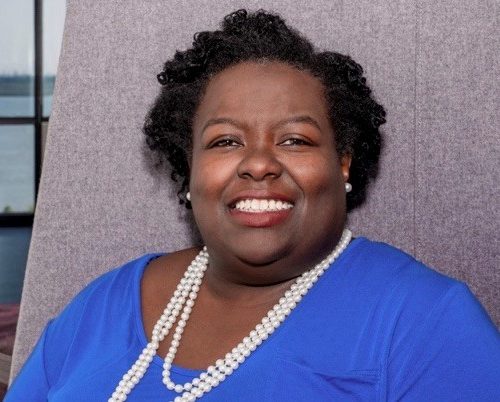 As chief operating officer at the Delta Cos., Wesley oversees all aspects of operations consisting of travel, housing, privileging, credentialing, quality assurance, licensing, and human resources for health care providers. With more than 14 years of health care staffing experience, she has the unique expertise to support any back-office challenges—including training, quality measurement, compliance, project management, and business development. Wesley serves as a strategic business partner to the Delta Cos. executive team by initiating development and improvements to best meet company goals and stay ahead of changes within the industry. She has been recognized with numerous internal and external industry accolades, but takes most pride in leading a team that embraces and cultivates a culture of service. Wesley is a single mother of two boys: Tristen, an avid football lover, and Trace, who loves music and drawing.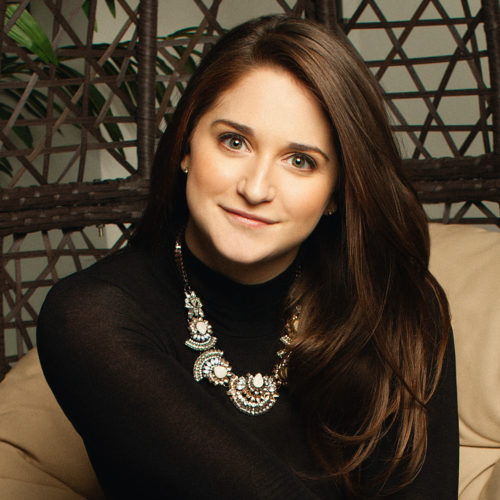 Wessel is the co-founder and chief executive officer of WayUp, a platform used by millions of early-career professionals to get hired and by thousands of employers to recruit from a diverse pool of qualified early-career candidates. Founded in July 2014, WayUp is a venture-backed startup based in NYC that has raised more than $30 million and was named by CNN as one of the 30 most innovative companies. Wessel has also been a featured speaker at TEDx, the Forbes 30 Under 30 Summit, Advertising Week, TechCrunch Disrupt, SXSW, NACE, and several other notable events. Before founding WayUp, Wessel worked at Google as a product marketing manager in California and India.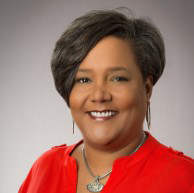 Whitaker has built Signature's human resource department, assisted in the creation of developmental programs, and supported the company's growth from a small $50 million business to a $500 million-plus staffing firm for information technology professionals across the country. Her route to Signature started with a bachelor of arts degree in communication from Michigan State University and a juris doctor degree from Wayne State Law School. She spent her early professional life as a teacher, lawyer, and compliance officer, and eventually made her way into HR during the government shutdown in 1995. After gaining experience in handling sales, recruiting, and branch management, she became a Signature employee in 2004 and built the company's HR department from the ground up.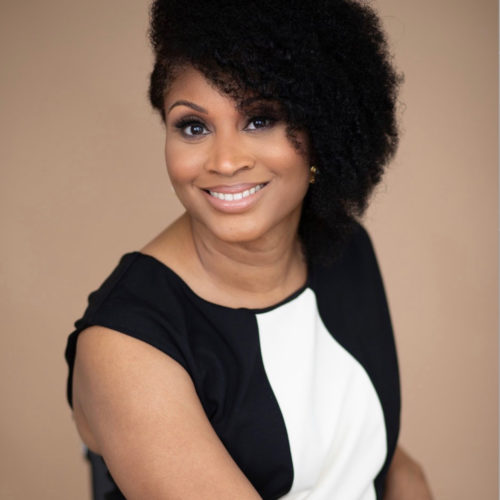 White is a national authority and fearless advocate for diversity, equity, and inclusion. As an award-winning management and leadership consultant, keynote speaker, published author, and executive practitioner for diversity, equity, and inclusion efforts across business, government, nonprofits, and education, White helps organizations break barriers and integrate diversity into their business frameworks. Her work has led to designation by Forbes as a Top10 Diversity and Inclusion Trailblazer.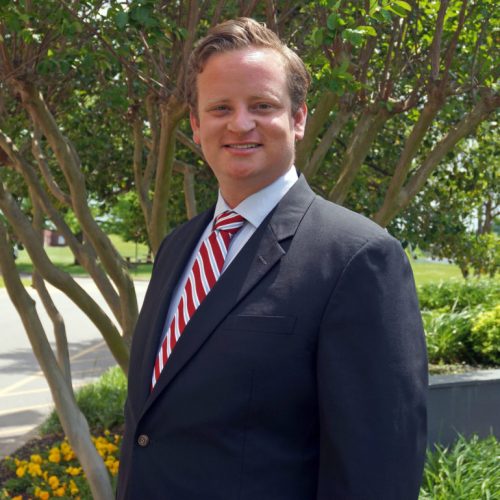 Wood interned with Wood Personnel Services in 2015 while attending the University of Tennessee. After graduating from college, he interned in London with CS Partners, where he focused on international search and placement. Upon returning to the U.S. he joined WPS as the director of the technical and management division.