Tuesday, Sept. 28
---
1:30–2:45 p.m.
Staffing World Welcome Mixer
---
3–5 p.m.
Super Session and Keynote Presentation by Sekou Andrews
A school teacher turned actor, musician, two-time national poetry slam champion, entrepreneur, and award-winning poetic voice, any given day may now find Sekou Andrews keynoting at a leadership conference or helping a Fortune 500 company with brand messaging. Andrews is the creator of Poetic Voice, a new, cutting-edge speaking genre that seamlessly fuses inspirational speaking with spoken word poetry to make messages more moving and memorable.
Keynote presentation sponsored by

A special message from Sekou Andrews
---
5–7 p.m.
Expo Grand Opening
---
---
Wednesday, Sept. 29
---
8:30–10 a.m.
Super Session and Keynote Presentation by Susan Salka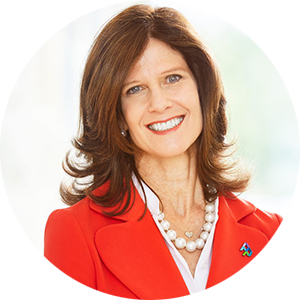 Salka is chief executive officer of AMN Healthcare. She is an active industry spokesperson in the health care and investment community and has been one of the driving forces behind AMN's strategic and operational success since joining the company in 1990. Salka is passionate and actively involved in the areas of corporate social responsibility, diversity and inclusion, and gender equality.
---
11:15 a.m.–12:15 p.m.
Breakout Sessions
---
2021's Top Trending Technology Tools You Should Know About

Facilitated by James A. Essey, CSP, president and CEO, The TemPositions Group of Cos.
Panelists coming soon
Session focus: Technology platforms and software
Don't miss this always-popular Staffing World tech solutions roundup—your chance to get expert views from some of the staffing industry's top IT executives on the latest tools for client and candidate interaction as well as engagement, recruitment, retention, back-office operations, and more. Learn about the tech tools and solutions that are effectively addressing the industry's most pressing challenges and hear rapid-fire presentations showcasing those solutions (which you can later explore in the expo hall). Get the facts and insights you need to make the right technology decisions to optimize your operations and drive your business.
---
Breaking Bud: Compliance, Safety Issues, and New Business
Facilitated by Joanna S. Monroe, Esq., president and CEO, Consult JSM
Panelists coming soon
Session focus: Legal issues and risk management
There's sure to be a lot of buzz about this session, led by cannabis-in-the-workplace experts who will discuss critical areas of legal concern for staffing companies. These include the social equity side of marijuana; complying with the constantly emerging and changing marijuana-related laws affecting employers and their workers; implementing and tracking issues affecting workplace safety and employer liability; and assessing risk and opportunities related to servicing clients in the cannabis industry. Don't miss this lively discussion on an increasingly complicated topic, especially for staffing companies currently working with or considering engaging with clients in this industry.
---
Authentic Leadership Prevails: Building a Culture by Knowing Your Employees
Tom Gimbel, founder and CEO, LaSalle Network
Session focus: Leadership skills, executive development
Most agree that 2020 couldn't have ended any sooner. However, we shouldn't be too quick to dismiss all that we went through, because there were important lessons learned as everyone experienced the pandemic together. There was no playbook on how to lead people through a tumultuous year. The unknowns and daily changes made it impossible to run a business as usual. Leaders had to pivot and adjust constantly as new information became available and work situations changed. During this enlightening and lively session, Tom Gimbel of LaSalle Network will address one of the most pronounced lessons business leaders can take away from the past year: Authentic leadership prevails. Attendees will learn how to lead people in a virtual world as well as in a hybrid world, as more individuals return to in-person work, while continuing to gain trust, increase engagement, and retain employees.
---
Becoming Allies: Men's Roles in Supporting Women in Leadership
Presenters coming soon
Session focus: Building an inclusive workplace, with support from the ASA Women in Leadership Interest Group
Often, when we think of gender inequality, we unconsciously focus on only the female side of the work toward change. This leaves behind a crucial population—the men who can help advocate for and support these efforts. Ensuring allies are engaged in gender equity and actively championing women is an important part of the staffing industry's future growth and the success of your business. During this session, you will hear from three male–female allyships and learn about their experiences, relationships, and insights into the importance of having and cultivating male allies. You will leave this discussion with strategies you can apply to your company immediately as well as a vision for sustainable gender equity initiatives.
12:15–2:15 p.m.
Lunch in the Expo
---
12:30–2:15 p.m.
Tech Talks in the Expo
---
2:30–3:15 p.m.
Breakout Sessions
---
New Sales and Recruiting Strategies: Let's Learn From Millennials!
Facilitated by Alison Daley, founder, Recruiting Innovation
Panelists coming soon
Session focus: The changing workplace
Millennials have long since settled into the workforce, yet they continue to change and challenge the ways in which staffing companies operate successfully. To continue on a success path lined with Millennial employees, we need to rethink our business-as-usual operations. Instead of expecting this generation to adapt to our sales and recruiting strategies—what if we learned from them instead? Welcoming new perspectives in flexibility, communication, and adaptability.
During this session, Alison Daley of Recruiting Innovation will lead a panel of Millennial producers as they discuss how their generation commands the sales and recruiting roles of the staffing industry. You will walk away from this session with tips and tactics to become a forward-thinking leader equipped to engage more effectively and close more deals.
---
Right Now Solutions for Data Privacy and Cybersecurity
Presenters coming soon
Session focus: Legal issues and risk management
Session description coming soon
---
Intentional Inclusion: Creating Workplaces Where Employees With Disabilities Thrive
Andy Traub, vice president, human resources and Allied InclusionWorks, Allied Global Services; Louis Orslene, director, employer and workplace policy team, U.S. Department of Labor, Office of Disability Employment Policy
Session focus: Building an inclusive workplace; the changing workplace, with support from the ASA Inclusion, Diversity, and Equity Advocacy (IDEA) Interest Group
Considering how the pandemic-induced increase in remote employees has changed daily operations, is your staffing company ready to ensure job seekers with disabilities are welcomed, supported, and recognized for the value they bring to the workplace—as remote, hybrid, or in-person employees? In this session, you will focus on the future of work from a disability perspective. Presenters will deliver practical strategies you can use in a remote environment to increase your outreach to qualified job seekers with disabilities, hire and engage the best candidates, and retain them as employees. Topics will include inclusive remote recruiting and hiring, performance management, and employee development. The session also will address the long-term employment consequences of the pandemic, including more prevalent remote work and the importance of ensuring digital accessibility across the employee lifecycle. By being more intentional in your disability inclusion efforts, your staffing company can engage this largely untapped talent pool toward mutual success.
---
Building Your Personal Brand on Social Media
John Ruffini, vice president, professional development, HealthTrust Workforce Solutions
Session focus: Business development, sales, marketing
LinkedIn, Twitter, Instagram, TikTok, Facebook—so many options and so little time. So what do you put out there? Where do you start? How do you develop a following? And, more importantly, what do you want to be known for? This session will dive into the world of social media strategy and discuss ways in which you can use social media content to gain more exposure, credibility, growth—and, ultimately, build your personal brand. In addition, you will examine and discuss case studies featuring social media influencers to help develop your own path toward successful social media content strategy and branding.
4:15–5 p.m.
Breakout Sessions
---
Improving Decision-Making in Critical Moments
Facilitated by Shane Jackson, president, Jackson Healthcare
Panelists coming soon
Session focus: Leadership skills, executive development, culture
In the ever-changing business environment, success often hinges on making the best possible decisions with limited information while balancing on what seems a razor's edge between failure and growth. During this session designed especially for those with a passion for effective leadership, Shane Jackson, president of one of the country's largest health care staffing companies, will facilitate a strategic discussion to delve into the topic of how important the decision-making process is for leaders. The panel will explore how to ensure that values and beliefs influence each decision; how leaders can steer clear of group think, listen to dissenting opinions and seek alternative information; and how leaders can be honest with themselves by keeping tabs on their own motives and the impact they have on decision-making.
---
Pants Optional: The Five Secrets to Remote Success
Chris Dyer, author, speaker and founder and CEO, PeopleG2
Session focus: Recruiting, the changing workplace
There is no doubt that the events of 2020 changed the way we do business. Work used to be something done in offices. Now it continues to be done on couches, at kitchen tables, and in home offices across the globe. This transition has changed many requirements and considerations for staffing companies. Coupled with the increased demand for new and qualified candidates that can work from anywhere, the industry as a whole has been forced to quickly adapt.
As a "remote work native" and advocate, Chris Dyer of PeopleG2 has spent years uncovering the secrets every organization should know to be successful in a remote-first world. In this timely session, learn about his top five lessons for interviewing, identifying appropriate roles, and building connections remotely. You'll leave with a personalized roadmap for building a recruitment strategy and business operations that support engaging, hiring, and retaining top talent in remote environments.
---
Where Are They? Bringing the Talent Back to the Workforce
Panel details coming soon
Session focus: Recruiting, the changing workplace
Over the past year, we've all thought about that segment of the talent pool that continues to sit on the workforce sidelines. How can staffing companies engage with this segment and succeed in getting more candidates back into the labor pool? This session will explore the complexities of what is keeping talent away from the workplace, whether it be extended unemployment benefits, balancing kids and a career, questions of fair pay, greater work-life balance, or any of the multitude of other reasons that have led to a lower labor supply despite the increased demand. Hear from our panel of experts and work with your fellow staffing professionals to develop a strategy for getting talent back into the workplace.
---
How to Win the Hearts and Minds of Your Customers
Facilitated by Leslie Vickrey, CEO and founder, ClearEdge Marketing
Panelists: Casey Jacox, former Kforce sales executive, author, and sales and leadership coach;
Anna Frazzetto, chief digital technology officer, Tential
Session focus: Business development, sales, marketing
If the global pandemic taught us anything, it's that you have to be ready to quickly pivot or get left behind. Sales organizations that were once comfortably focused on face-to-face meetings, dinners, and industry events, had to get comfortable with selling virtually and adapting to their customers' changing buying habits and preferences. Sales cycles consisting of a series of pitch-and-close meetings have evolved and become more meaningful in the current environment. In fact, research shows that buyer behavior is more reliant on the sales experience than ever before and even more influential than price or brand.
In this session, you'll hear from a few of the most successful sales leaders in the staffing space as they reveal the methods and best practices they've been leveraging (pandemic or not) that have created the type of customer relationship that works regardless of the business climate. They'll share real-world examples of how simple interactions can make a lasting impact and how you can win more valuable, lifelong relationships that will lead to more sales. Finally, they'll share their own lessons learned that others can apply to propel sales organizations forward.
Thursday, Sept. 30
---
9:15–10 a.m.
Breakout Sessions
---
[Session Title Coming Soon]
Rosalind Hudnell, former vice president, human resources, chief diversity officer, and president, Intel Foundation; Joyce Russell, president, Adecco Group US Foundation
Session focus: Inclusion, diversity, and equity advocacy, with support from the ASA Inclusion, Diversity, and Equity Advocacy (IDEA) Interest Group
[Session description coming soon]
---
Turn Exceptional Experiences Into Industry-Leading Growth in a Postpandemic World
Eric Gregg, founder and CEO, ClearlyRated
Session focus: Business development, sales, marketing
Eighteen months ago, everything changed. A global pandemic, coupled with a crippled economy, accelerated the pace of change within the staffing industry in a way nobody had ever seen. While most staffing firms survived, those that will thrive in the 'new normal' will have to deliver consistently remarkable service and deliver credible evidence of their service quality. Brands like Amazon, Uber, and AirBnB have ushered in a new era of service transparency and opened the door to the consumerization of the staffing industry. Join Eric Gregg of ClearlyRated, who will lead attendees through a 10-step playbook to amplify your firm's growth prospects through a commitment internally and externally to service excellence.
---
Internal Talent Management: Designing Effective Comp and Benefit Systems
Tom Kosnik, president, Visus Group, facilitator, Presidents Roundtable, and business consultant
Session focus: Internal talent management
[Session description coming soon]
10:15–11:15 a.m.
Game Changers in the Expo
---
11:30 a.m. –12:15 p.m.
Breakout Sessions
C-Suite Session: Building a Performance Culture
Presenter coming soon
Session focus: Leadership skills, executive development
[Session description coming soon]
Coffee With a Black Guy (#CWABG)
James Joyce III, founder and chief visionary officer, Coffee With a Black Guy LLC
Session focus: Building an inclusive workplace
Led by Coffee With a Black Guy (#CWABG) founder, James Joyce III, #CWABG took the digital world by storm in 2020 (appearing on several podcasts and convening live virtual conversations for companies, communities, and other groups). What exactly is Coffee with a Black Guy (#CWABG)? An innovative social impact movement that seeks to merge the tactile and digital worlds to bring greater understanding, compassion, empathy and love in our shared global community. During this session, you will have the opportunity to share stories, have conversations, impart perspective, or just listen and learn from fellow citizens of the world. Joyce is a proven analytical thinker, speaker and writer who has a knack for addressing potentially tense situations head on, while creating ease and space for shared growth in the process. So sit back and grab your cup of coffee and get ready to participate in one of the most meaningful conversations you'll have at Staffing World.
Strategies to Stay Competitive in the New Staffing Landscape
Facilitated by Jason Leverant, CSP, TSC, CHP, CSC, president and COO, AtWork Group
Panelists coming soon
Session focus: The changing workplace
Session description coming soon
Workplace Safety and Pandemic Disruption: Navigating Trends and Next Steps
Session focus: Legal issues and risk management
Panel details coming soon
While safety is a perennial concern for the staffing industry, Covid-19 introduced workplace safety challenges no one could have predicted—and now, those challenges continue to evolve as more workers return to in-person job sites. This session will deliver comprehensive updates on the latest safety trends—from vaccine requirements, modified duty employees, CDC guidelines, personal protective equipment (PPE) issues, and new regulations. An expert panel of industry safety experts will deliver the up-to-the-minute information you need to make the necessary adjustments to stay compliant, navigate changes, and keep your business healthy and agile moving forward.
12:15–1:45 p.m.
Lunch in the Expo
---
1:45–3:15 p.m.
Breakout Sessions
---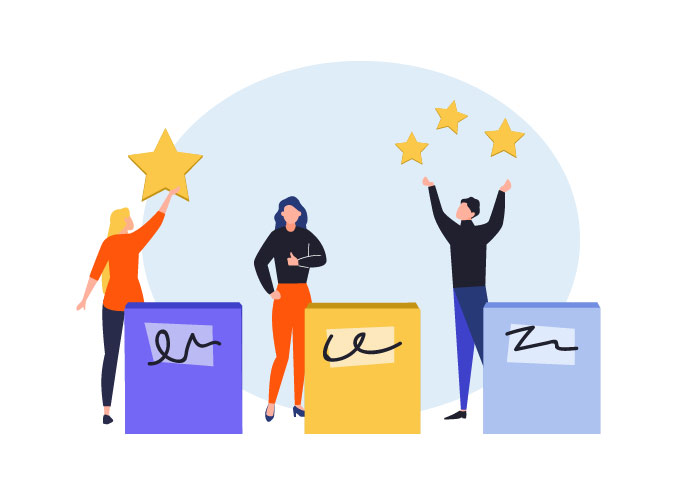 The Most Entertaining Employment Law Game Show Ever!
Stephen C. Dwyer, Esq., senior vice president and chief legal and operating officer, American Staffing Association; Toby Malara, Esq., government affairs counsel, ASA; Ed Lenz, Esq., senior counsel, ASA; Brittany Sakata, Esq., associate general counsel, ASA
Session focus: Legal issues and risk management
Back by popular demand, ASA's crack legal team hosts a fun and fast-paced legal game show, bringing you the answers to some of your most vexing staffing law questions. During this session, maximize learning and interaction and provide some fun and friendly competition focused on important staffing law topics for your company. Don't miss the legal fun and games along with must-know legal concepts. With special cameos from some of your favorite industry all-stars, this session is guaranteed to be the most fun you'll ever have delving into complex legal issues.
---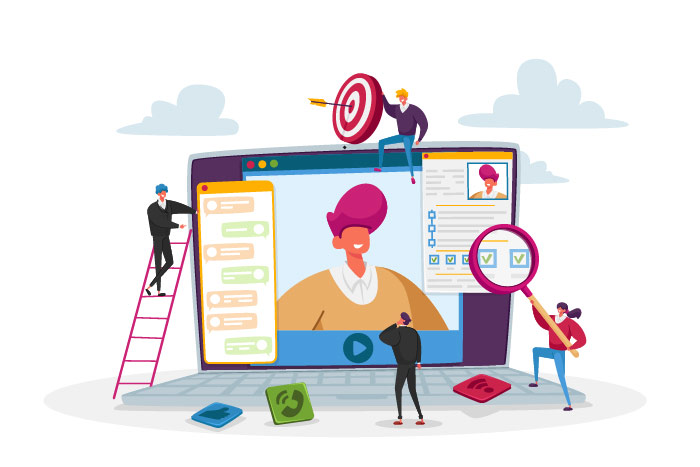 Breakout Recruiting Strategies for Turbulent Times
Mike Lejeune, president, Lighting the Path
Session focus: Talent acquisition, recruiting best practices
To call the market the staffing and recruiting industry is serving right now turbulent is a great understatement. While the market adjusts to new marketplace dynamics, our ability to identify and attract exceptional talent has never been more valuable. So how do you recruit them? Does your recruiting process build trust or create distance? Now is the time to reevaluate the key steps to connect with top talent who are still in high demand. This is not a sit back and listen session, attendees will participate in a lively discussion that makes the strategies and solutions discussed come to life. Take away better approaches and strategies to help you stand out from the crowd and achieve results.
---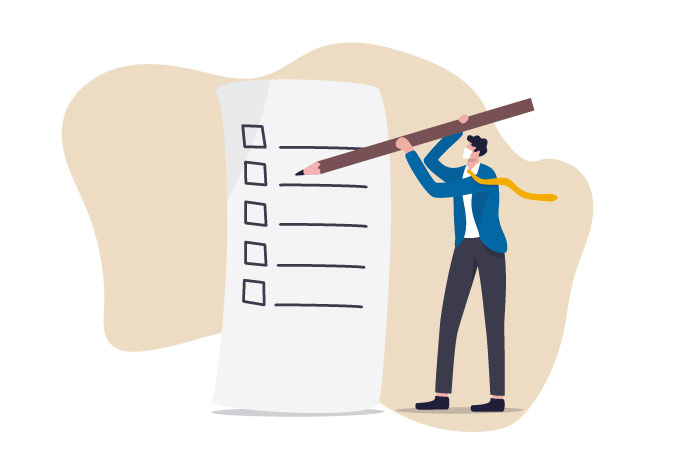 5 Sales Messaging Mistakes You Must Fix Today in Your Staffing Business
Henna Pryor, MSA, ACC-certified executive coach and recruitment trainer, Pryority Group
Session focus: Sales
The data doesn't lie: In 2021, 90% of professionals screen their phone calls and don't pick up an unknown number. Sales messaging matters more than ever before, and your team's emails are your most powerful tool to create sales and positive change in your business. A single email has the power to close a deal, get a job order, attract a passive candidate, and increase your visibility. Good sales messaging is no longer a "nice to have" in the recruiting process, it's a non-negotiable. The recruiting and sales process cannot start without it. Bad messaging kills your sales. Good messaging makes you money in your staffing business.
Are you making these five writing mistakes in your staffing and recruiting business?
You sound like a robot
Your writing is too self-centered
You focus on features, not benefits
Subject lines are an afterthought
You don't begin with the end in mind
You'll delve into these common errors and get the strategies you need to engage with candidates more effectively.
---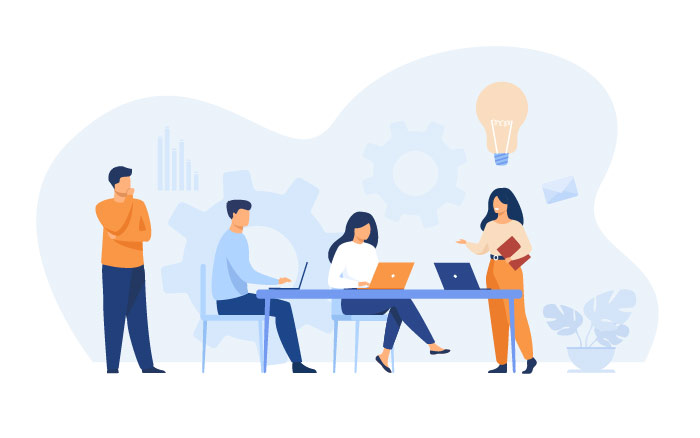 Effective Feedback Lessons for Branch Managers and Supervisors
Mary Ann McLaughlin, managing partner, Butler Street
Session focus: Leadership skills
One of the most influential figures in any staffing organization is the frontline supervisor or branch manager. This individual plays a pivotal role in determining what gets done, by whom, and the priority it takes. Often frontline managers are "player/coaches" who struggle juggling both responsibilities. The people management portion of their role usually takes a back seat because it is difficult, because it doesn't provide instant reward, and because they are ill-equipped. During this session—you will walk away with tools and training to successfully engage and coach your teams for maximum success and scalability.
3:30–5 p.m.
Super Session and Keynote Presentation by Rita McGrath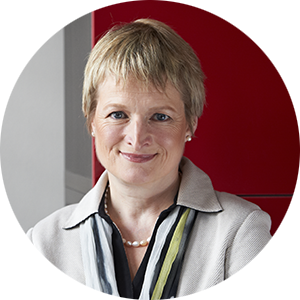 Rita McGrath is a best-selling author, sought-after speaker, and long-time professor at Columbia Business School. As one of the world's top experts on innovation and growth, her work is regularly published in the Harvard Business Review. She is consistently ranked among the Top 10 management thinkers in the world and was ranked No. 1 for strategy by Thinkers50. McGrath is the author of the best-selling book The End of Competitive Advantage.