Addressing Workplace Hazards for Temporary Employees: Chemical Exposure
August 14, 2018
Attend this Webinar
Aug 14, 2018 3–4 p.m. EST
Registration fee
Member
Free
Nonmember
$295.00
---
Please Login to Register
Login
Who Should Attend
Staffing, recruiting, and workforce solutions professionals, including company owners, safety and risk management professionals, and recruiters
Highlights
It should be a paramount goal of all companies to maintain the health of their workers and continually improve their safety practices. One risk that temporary workers may face, and that their staffing firm employers may not understand, is exposure to hazardous chemicals. Do you know how to protect temporary workers from hazards that could affect their health or fertility—or even be brought home with them to cause harm to others? Researchers at the National Institute for Occupational Safety and Health, part of the U.S. Centers for Disease Control and Prevention, are working to provide data, education, and resources to help staffing firms address physical and chemical safety for the employees they place.
During this webinar, attendees will learn:
What causes hazardous chemical exposure and other types of job hazards
What federal and state laws address workplace hazards
How workplace hazards can lead to certain reproductive health problems
Best practices for avoiding workplace hazards, especially reproductive hazards
Presenter
Joyce Matson, CSP, director of human resources, All StarZ Staffing & Consulting
Carissa Rocheleau, Ph.D., epidemiologist, National Institute for Occupational Safety and Health
---
This webinar qualifies for 1.0 CE hour toward maintaining your ASA credential.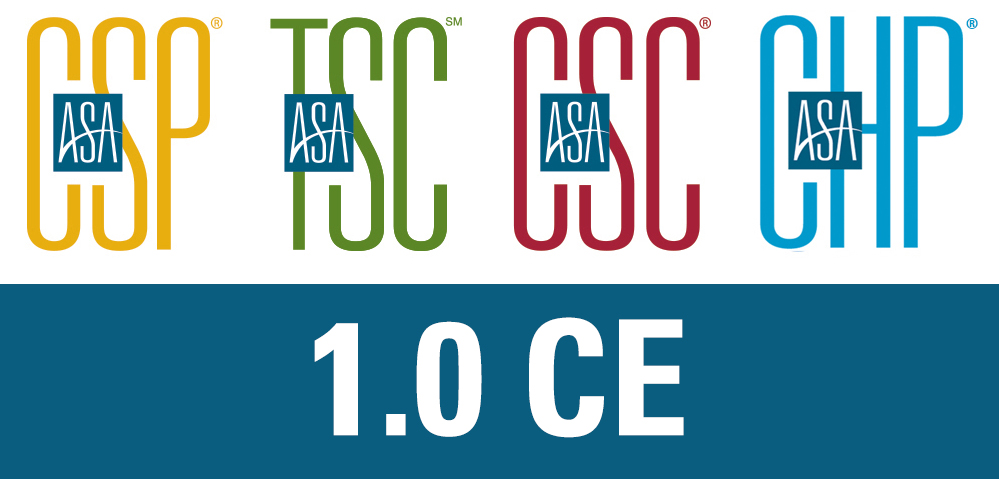 or