Flexibility, speed, and access to talent are among the important benefits cited by staffing firm clients in the American Staffing Association analysis of the Opportunities in Staffing report published by CareerBuilder and Inavero.
---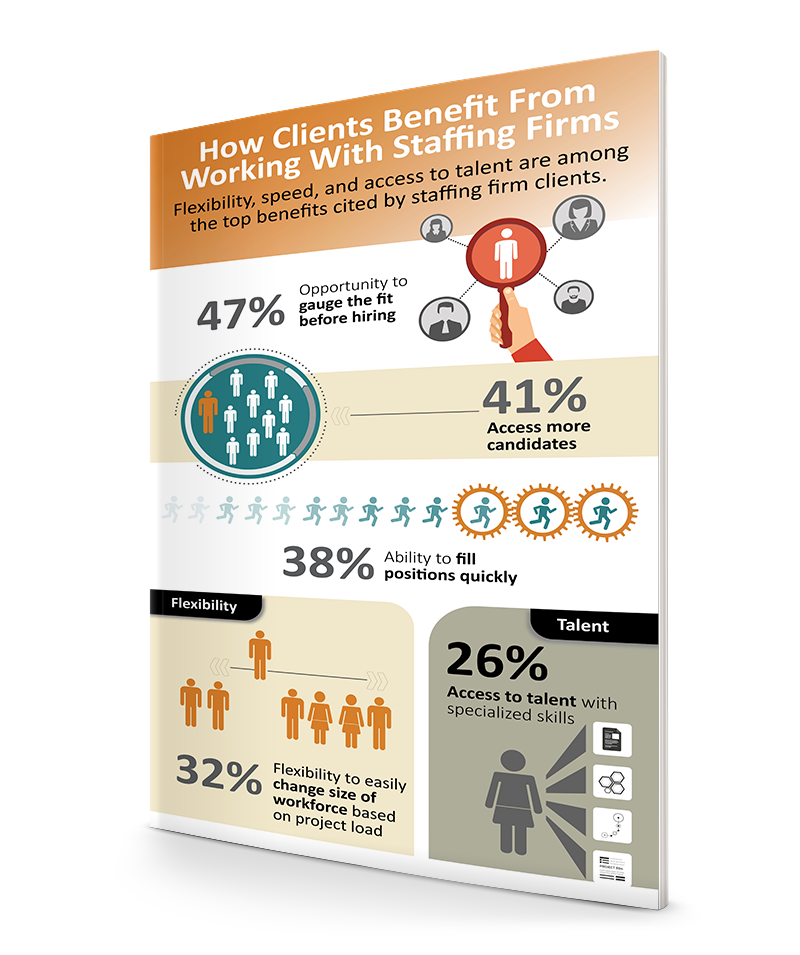 Completed this form to download an infographic entitled, "How Clients Benefit From Working With Staffing Firms."
The infographic illustrates the many benefits of engaging with a staffing company. Use it on your firm's social media platforms and share it with clients to help articulate the benefits of working with your firm.