In this scenario, a recruiting firm is trying to recover a placement fee for a candidate that it referred, whom the client later hired. Does the firm have any legal standing? How can it avoid "backdoor" hires in the future?
---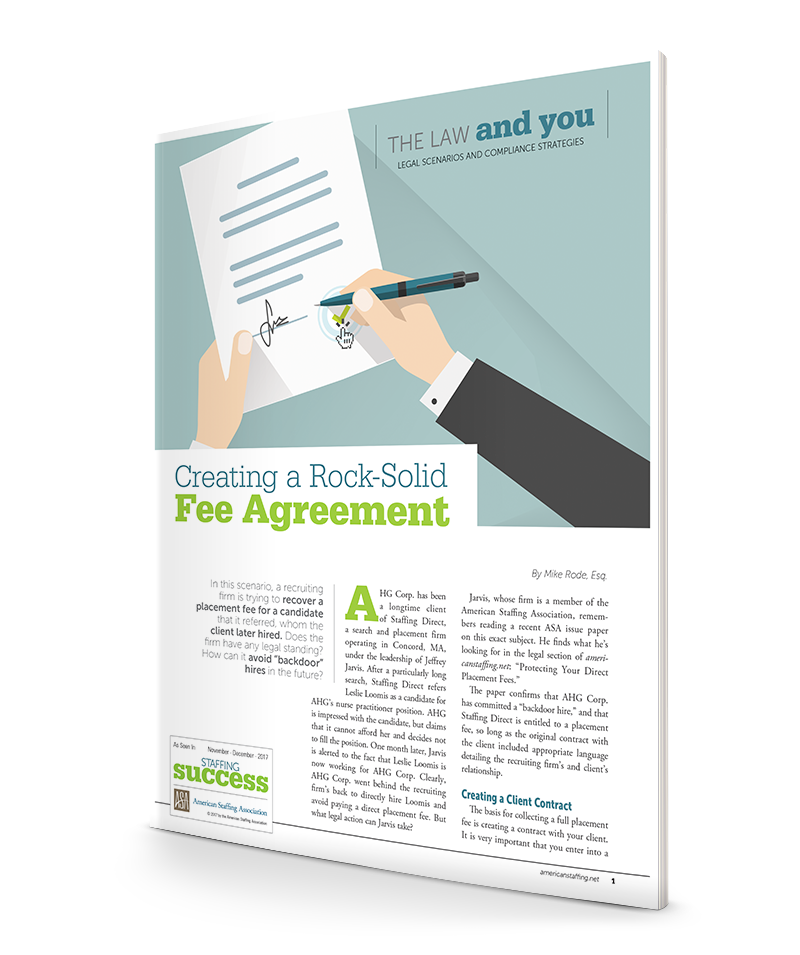 Learn how to protect your company from "backdoor" hires in the Law and You article "Creating a Rock-Solid Fee Agreement."
This special reprint features a recent Law and You article from Staffing Success, the award-winning flagship magazine of the American Staffing Association.