Why is the Staffing and Recruiting Industry Growing Faster Than the Economy and the Labor Market?
With nearly six million open jobs, and more than eight million people out of work, the anticipated economic recovery cycle has been longer than anticipated. However, the staffing and recruiting industry has been growing faster than gross domestic product and overall employment at rates unlike any prior recovery.
---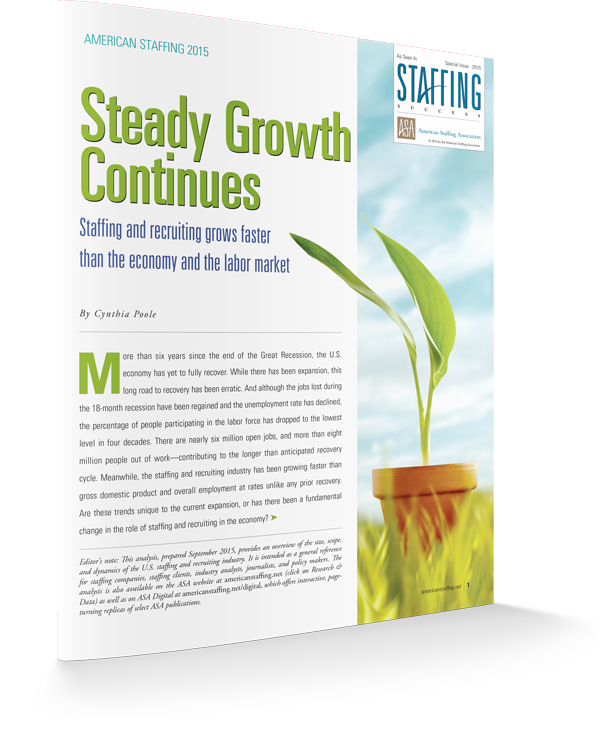 Are these trends unique to the current expansion, or has there been a fundamental change in the role of staffing and recruiting in the economy?
Access the most authoritative, data-based analysis of the staffing industry's economic outlook. The ASA annual economic analysis delivers a current overview of the size, scope, and dynamics of the staffing industry.
Download the article and read about
The continued road to economic recovery
Shifts in the labor market
Growth in staffing and recruiting
Staffing industry projections