Thank you for your interest in this free resource! This latest issue of Staffing Law, published by the American Staffing Association, addresses current legal, legislative, and regulatory developments affecting the staffing industry.
---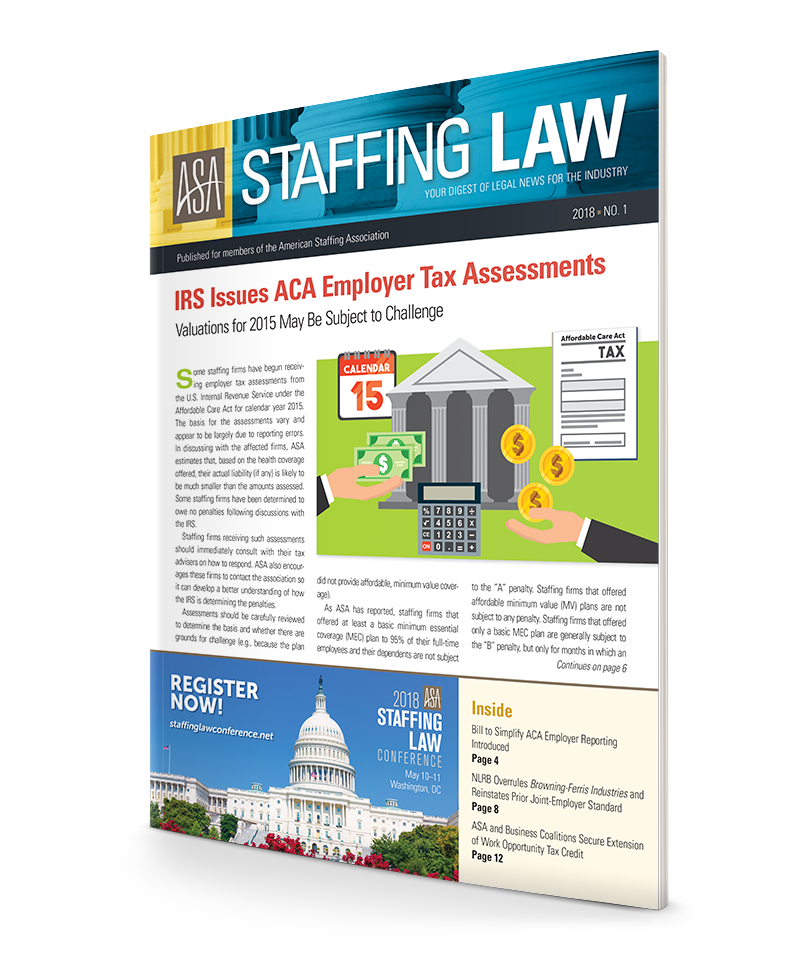 Topics covered in this issue of
Staffing Law
include:
ACA employer tax assessments issued by the IRS
National and state news and legislation updates
Work Opportunity Tax Credit extension secured by ASA and business coalitions
ASA is the voice of the staffing, recruiting, and workforce solutions industry. Coming up soon: the 2018 ASA Staffing Law Conference, May 10–11 in Washington, DC, is the only event dedicated to the legal and legislative issues affecting the staffing industry.