Thank you for your interest in this free resource! This latest issue of Staffing Law, published by the American Staffing Association, addresses current legal, legislative, and regulatory developments affecting the staffing industry.
---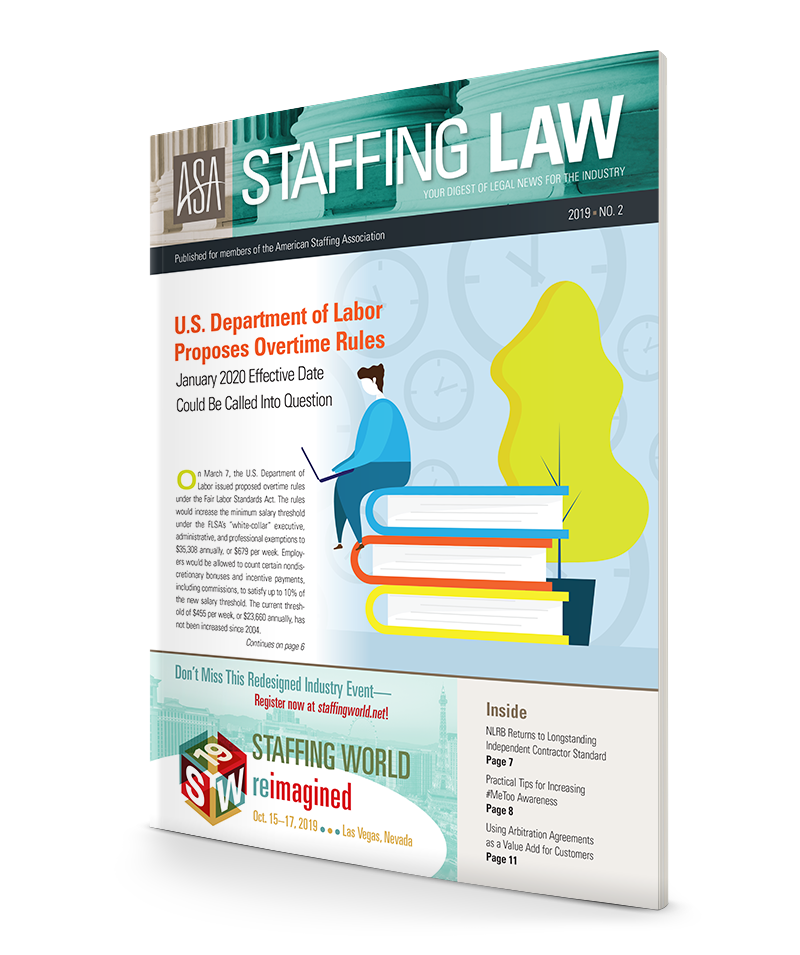 Topics covered in this issue of
Staffing Law
include:
New overtime rules under the Fair Labor Standards Act
Practical tips for increasing #MeToo awareness
NLRB's longstanding independent contractor standard
ASA is the voice of the staffing, recruiting, and workforce solutions industry. Coming up soon: Staffing World® 2019, Oct. 15–17 in Las Vegas, is the most important annual learning and networking event in the industry.