Covid-19 Safety
The safety and well-being of everyone at Staffing World is a top priority.
The Gaylord Rockies Resort & Convention Center, the host site for Staffing World 2021, and the American Staffing Association are committed to providing attendees and hotel guests with a safe environment that aligns with expert protocols for working to combat Covid-19. Marriott's Global Cleanliness Council which oversees the Gaylord Rockies, consists of in-house and outside experts in food and water safety, hygiene and infection prevention, and hotel operations.
Here are the safety measures in place as of Sept. 20, 2021. Please note that ASA will continue to closely monitor any changes related to this information and update this page as needed. Note: If you are not feeling well upon arrival or during Staffing World, please do not attend sessions or go to the expo hall. If you decide not to attend Staffing World due to health concerns or a need to quarantine, please email sw@americanstaffing.net to request that your in-person registration be transferred to a virtual registration. If you test positive for Covid-19 during Staffing World, for contact tracing purposes, promptly contact ASA associate general counsel, Brittany Sakata at bsakata@americanstaffing.net. Your identity will be held in strict confidence.
Due to rapidly changing nature of the Covid-19 pandemic, and to ensure attendee safety at Staffing World, all attendees will be required to submit either: proof of full vaccination OR a negative Covid-19 test (PCR or rapid test; home tests will not be accepted) within 72 hours of the first day attendees enter Staffing World. ASA will utilize a third-party provider to securely obtain and verify proof of vaccination or testing results. Refusal to provide this information will result in denial of entry into Staffing World. Please see the ASA Waiver of Liability and Indemnity Related to Covid-19.
Clear Health Pass App
Everyone who participates in Staffing World 2021 must complete the Clear Health Pass process.
1. Download the Clear Health Pass app on your smartphone. It is available in the App Store and Google Play.
2. Follow the app directions to complete the process, which includes uploading a photo of yourself. You must report that you have been vaccinated against Covid-19 or you must report a negative Covid-19 test result within three days of your first day at Staffing World. Enter EFATTENDEE24 when prompted for your event code.
3. Once you complete the process you will receive a unique QR code on your phone, displayed with your photo. When you arrive at the Staffing World registration area, staff will scan your QR code and help you with your name badge.
Special thanks to Essential StaffCARE, our Staffing World 2021 safety sponsor.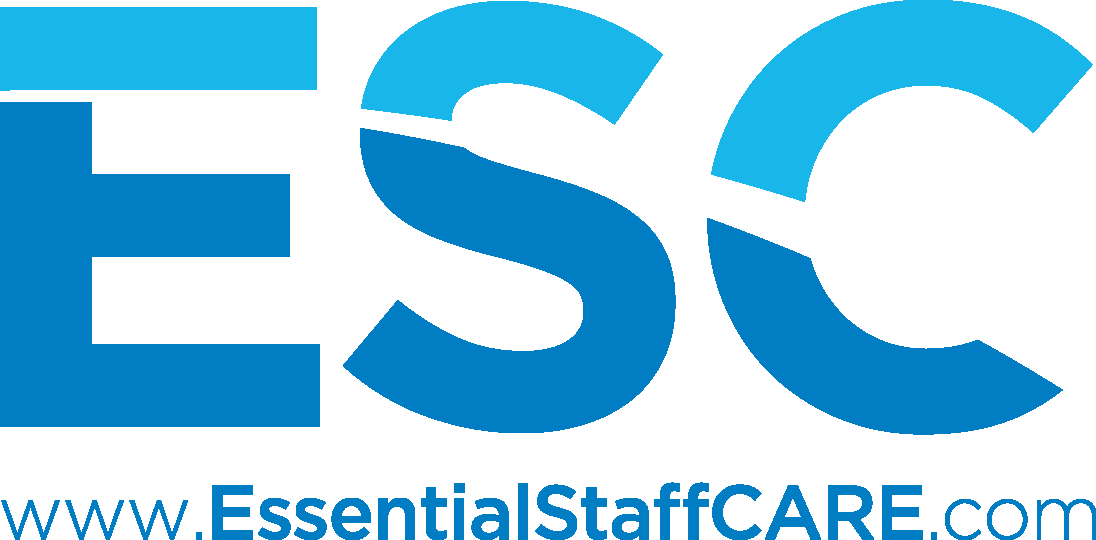 On-Site Safety Measures
All Staffing World attendees and exhibitors, regardless of vaccination status, are strongly encouraged to wear masks or face coverings in all public areas of the Gaylord Rockies, including session rooms and the expo hall. ASA staff and hotel associates are required to wear masks, regardless of vaccination status.
All hotel associates receive daily temperature checks upon arrival to work. Anyone with a temperature over 100.4°F or exhibiting any known symptoms of Covid-19 will not be allowed to work.
Hand sanitation stations are provided throughout the hotel in high-touch and high-traffic areas.
All ASA staff at Staffing World have been fully vaccinated and will wear masks. All Gaylord associates will wear masks.
ASA will implement a check-in procedure for all Staffing World participants, attendees, and guests. Details will be available soon and registered attendees will receive instructions via email.
Special thanks to Essential StaffCARE, our Staffing World 2021 safety sponsor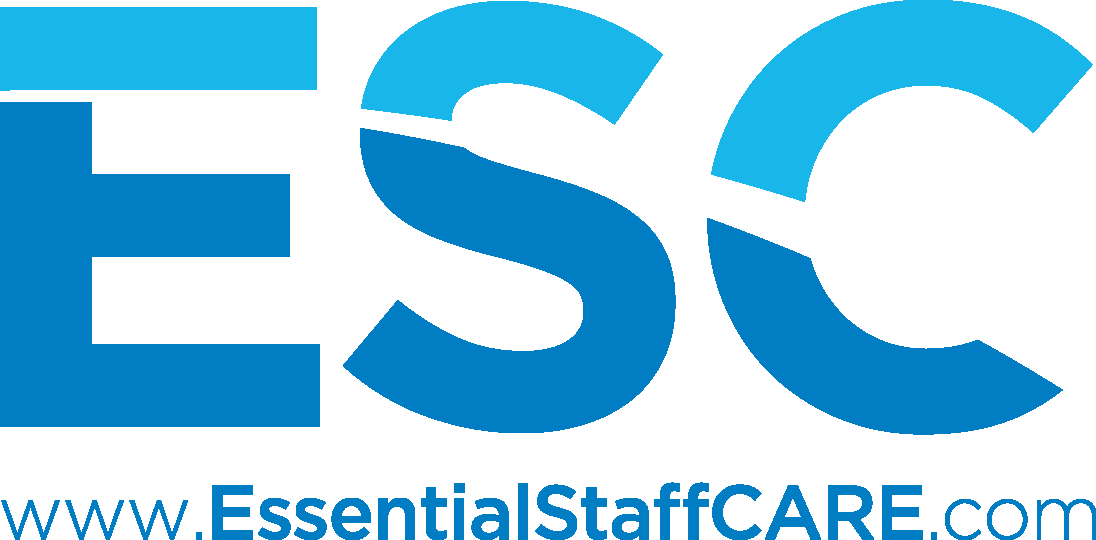 On-Site Cleaning Procedures
The Gaylord Rockies has implemented extra stringent daily cleaning procedures that are focused heavily on high-touch areas. In public spaces, the Gaylord has added to its already rigorous cleaning protocols, the requirement that surfaces are treated with hospital-grade disinfectants and that this cleaning is done with increased frequency.
All public spaces, including but not limited to the Gaylord lobby, aquatic areas, fitness centers, and meetings and convention spaces, have dedicated staff who sanitize these spaces frequently throughout the day.
Guest Room Procedures
For the protection of guests and associates, the Gaylord has implemented an "upon request only" housekeeping service.
No Gaylord associates are permitted into guest rooms while a guest is present except for emergency reasons.
Procedures for Meeting Spaces
All linens, including underlays, are replaced after each use.
A dedicated team of Gaylord associates complete regular cycles of guest touch-point sanitization. High-touch points such as session room doors, light switches, and other equipment are sanitized after each group's use.
Session Rooms and Expo Hall
While abiding by current protocols, the Gaylord and ASA will design seating arrangements in the various session rooms with a focus on guest comfort and safety.
Hand sanitizing stations will be available at the entrance, exit, and throughout the Staffing World expo hall. Additionally, frequent sanitation of high-touch points will be completed by Gaylord associates.
Food and Beverage Service Procedures
Disposable cups and plates are available for all breaks featuring food and beverage service.
Flatware is provided as a roll-up, grab-and-go item for all food service.
After each meal, linens will be replaced on all tables.
Additional Gaylord Cleaning Standards
Want to know what the hotel is doing to help keep you safe? Follow these links: What to Expect at the Gaylord Rockies and the Gaylord's Commitment to Clean.
In addition to complying with the Marriott's high corporate standards for cleaning, the Gaylord Rockies Resort & Convention Center is also part of Colorado's 5-Star State Certification Program. The 5-Star program reassures employees and customers that certified businesses are adhering to enhanced guidance and safety measures. The program is voluntary and creates an expanding directory of establishments recognized for helping to keep their communities safe and open for business.
Gaylord Air Filtration Information: Every room at the Gaylord Rockies has an individual fan coil unit, which is an evaporator with chilled/hot water. These units filter outside air into the rooms. Every room also has its own MERV 8 filter. These filters are inspected and changed every quarter in public spaces and three times per year in guest rooms. Additionally, each room has its own thermostat. This means guests rooms do not share ventilation or HVAC systems with adjoining rooms.
The Gaylord Rockies' ventilation system was commissioned for its grand opening in January 2020. All air-handling equipment meets the standards issued by the American Society of Heating, Refrigerating and Air-Conditioning Engineers. This system includes HEPA filters in the kitchen hoods and in other strategic locations throughout the property.
Trained hotel staff are dedicated to regular cycles of touch-point sanitization. High-touch areas such as meeting room doors, light switches, and other equipment is sanitized after each group's use.
Electrostatic disinfectant sprayers are used for deep sanitization of all meeting room chairs and hard surfaces overnight; completed before the start of the next day's sessions
Hand sanitizer stations are available throughout the meeting spaces, convention center, breakout spaces, and corridors.
Questions? Please contact ASA at 703-253-2020 or email sw@americanstaffing.net.