In this installment of Technology Trends, the team of researchers at Talent Tech Labs reports on emerging technologies that are beginning to and will continue to disrupt traditional staffing and recruiting operations.
---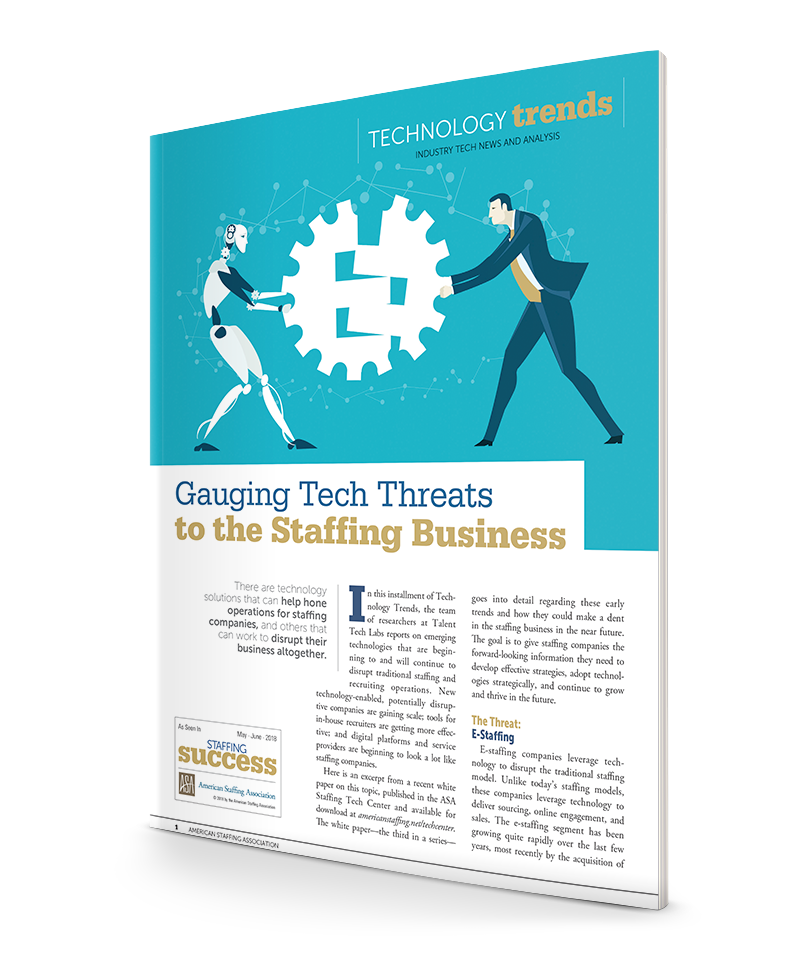 Learn about new emerging technologies that reduce operating expenses and drive efficiencies. Download the
Staffing Success
article "Gauging Tech Threats to the Staffing Business."
Members recognize ASA as a trustworthy source for essential information. Receive regular updates on important legal and legislative issues, including monthly legal videos and access to industry experts—join today.