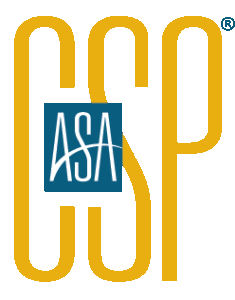 The Certified Staffing Professional program features rigorous content focused on federal employment and labor law. It is the essential credential for staffing professionals, certifying your expertise to work with both employees and clients within the bounds of federal and state laws and regulations.
Everyone who works in the staffing business—owners, executives, branch managers, sales directors and reps, customer service professionals—can benefit significantly from the knowledge and credibility gained through earning the CSP® credential.
ASA has released an updated CSP certification package. Click here to view list of required study materials, study tips, and sample exam questions.

---
No other industry certification program delves as deeply into the topics that matter most to staffing professionals and their clients.
What to Expect on the CSP Exam
The timed, two-hour online exam consists of 100 true-or-false and multiple-choice questions.
When you are ready to take your exam, use the exam ID and password that were sent to you when you ordered your certification materials. Your exam is valid for one year from date of purchase.
If you do not pass the CSP exam, you may repurchase the exam (for a discounted rate within 90 days) through the ASA Store. You have one year from the date of this new purchase to study and attempt the exam again.