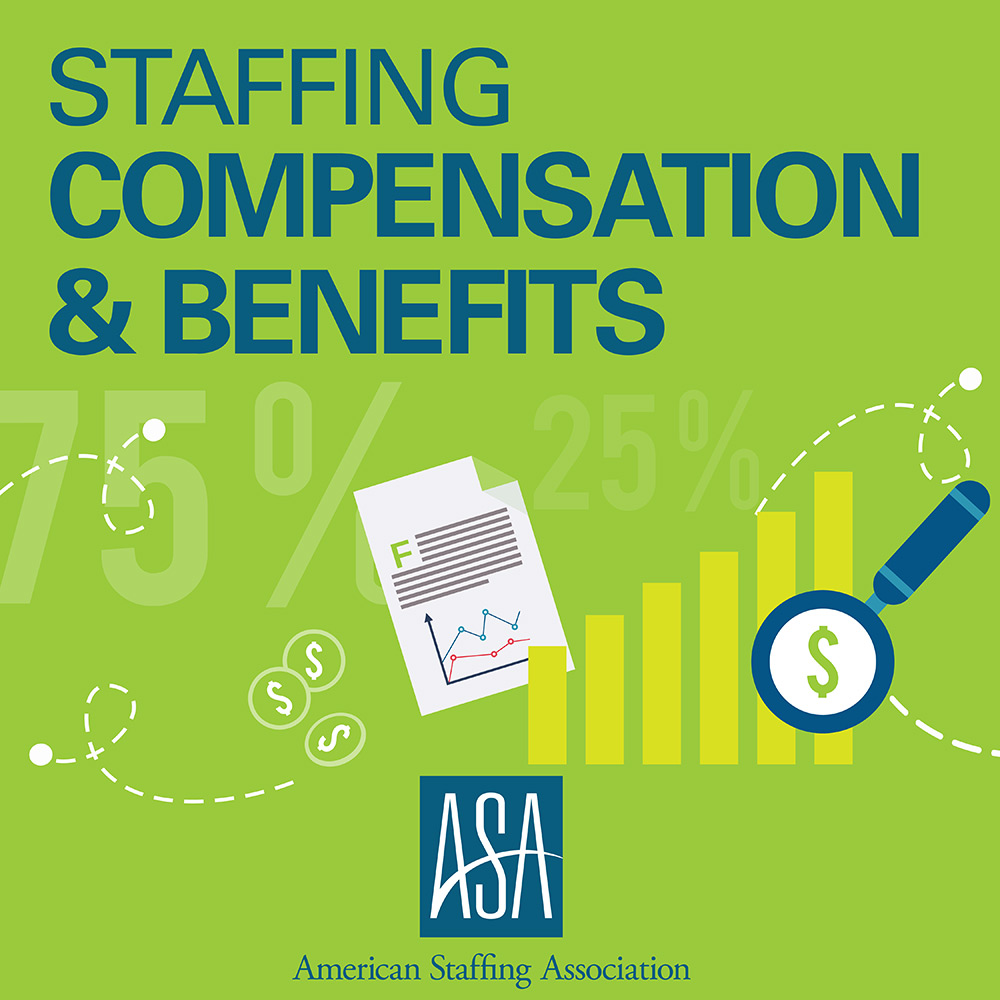 ASA Staffing Compensation and Benefits benchmarks provide the only comprehensive view of corporate employee salaries and benefits in the staffing industry.
This survey has closed permanently. Reports on latest data now available.
Report data are based on peer input from nearly 100 staffing companies and support fiscally sound decisions for 27 positions specific to the staffing industry. Mini reports are available for the three position types.

General Company Information—an overview of participating staffing companies including services offered, sectors served, geographic scope, sales, employee statistics, and forecasted wage increased.
Benefits—an overview of programs offered; and details regarding health care options, paid time off, and retirement benefits.
Position Types

Executive positions (7)
Sales and recruiting positions (7)
Administration and operations positions (13)
Compensation Details

Average years in position, gender, and number of FTE employees
Base salary, additional compensation, total compensation, and forecasted compensation
Pay structure, components of pay, type of pay increase, bonus calculation components, and variable pay cycle
Commission formula and calculation components