Distinguish your business. Establish professionalism. Commit to excellence.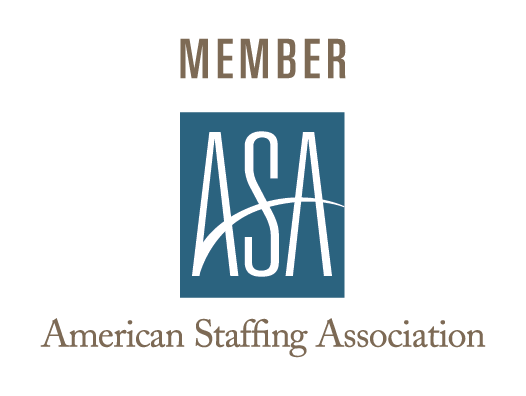 Your Success Is Our Business. 
ASA is your strategic partner, dedicated to supporting your business interests and those of the staffing, recruiting, and workforce solutions industry. From helping you overcome complex business challenges to alerting you of opportunities for your company to prosper, ASA puts your concerns first.
ASA is always working on your behalf–helping you navigate the legal and legislative landscape, analyzing and publishing valuable data to inform your decision-making, providing educational opportunities to build your competitive advantage and enhance your career, and importantly, promoting the industry's interests to lawmakers and regulators, the media, and the business community.
ASA is the nation's largest organization of staffing and recruiting professionals, representing staffing and workforce solution firms of all sizes and all specialties. For 50 years, ASA has promoted legal, ethical, and professional practices for the staffing, recruiting, and workforce solutions industry. ASA members earn the trust of their clients and employees through their commitment to these practices.
---
---