---
Research & Data
Want facts, figures, and data about the staffing industry? Need state-specific data? Sector-specific facts?
Visit the ASA Research & Data page »
---
For the Media
Need data or research for a story or post? Looking for ASA media contacts? Need help with an interview request?
Staffing Today Newsletter
The daily must-read for anyone in the staffing industry. Subscribe for free, and get the top stories in your inbox every morning.
---
Apprenticeships Can Kickstart Careers
Nine in 10 Americans who either were apprentices themselves or know someone enrolled in these "earn while learning" programs say the experiences had a positive effect on that person's career, according to the results of the latest American Staffing Association Workforce Monitor® survey of more than 2,000 U.S. adults conducted online by The Harris Poll.
Read the full news release »
Learn more about the ASA Workforce Monitor »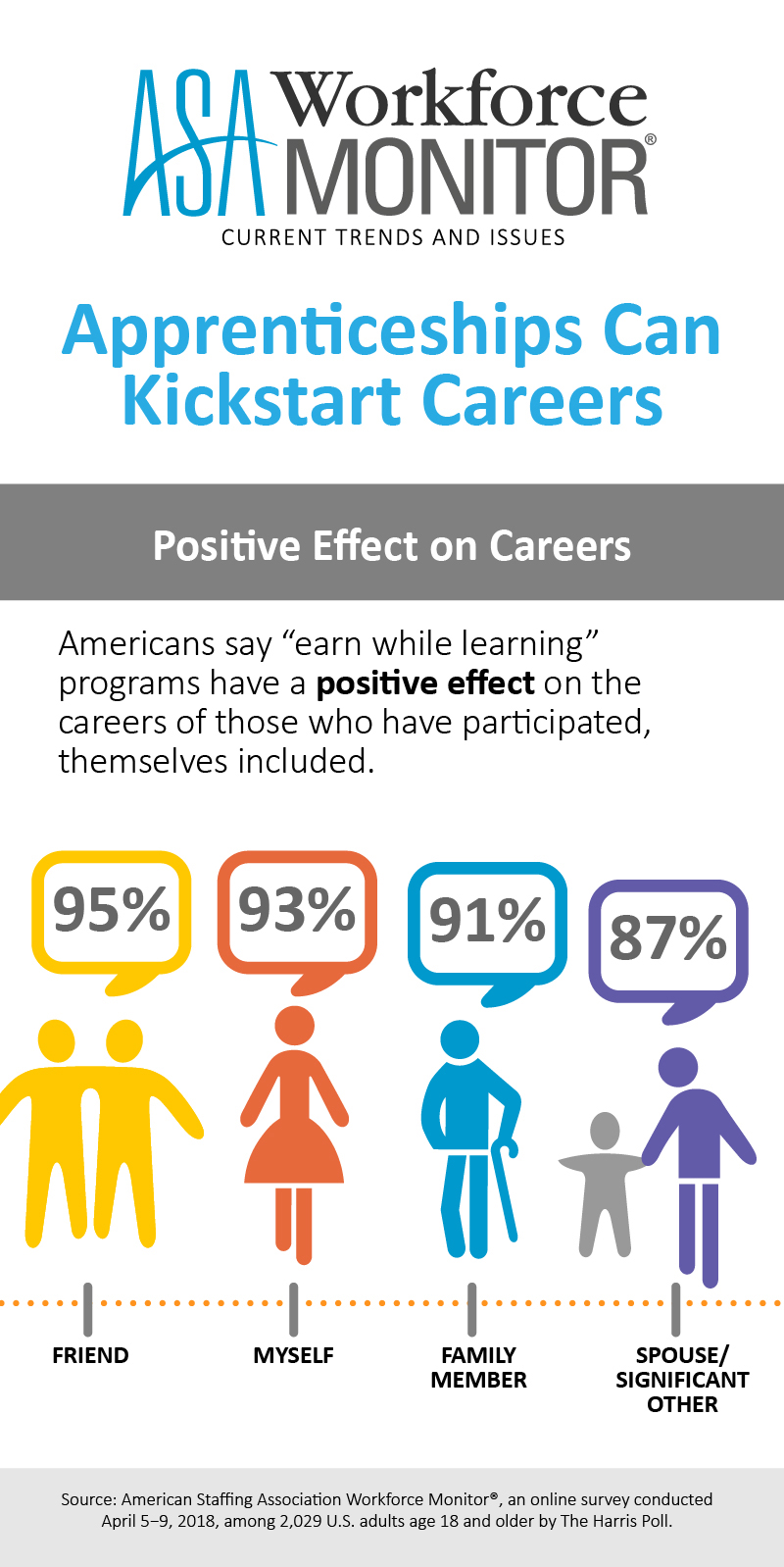 ---