The ASA Foundation is a nonprofit organization affiliated with ASA. The foundation conducts educational and charitable activities related to assisting public educational institutions in preparing students for future career opportunities. The foundation also engages in other charitable, educational, and research activities as determined by the ASA board of directors.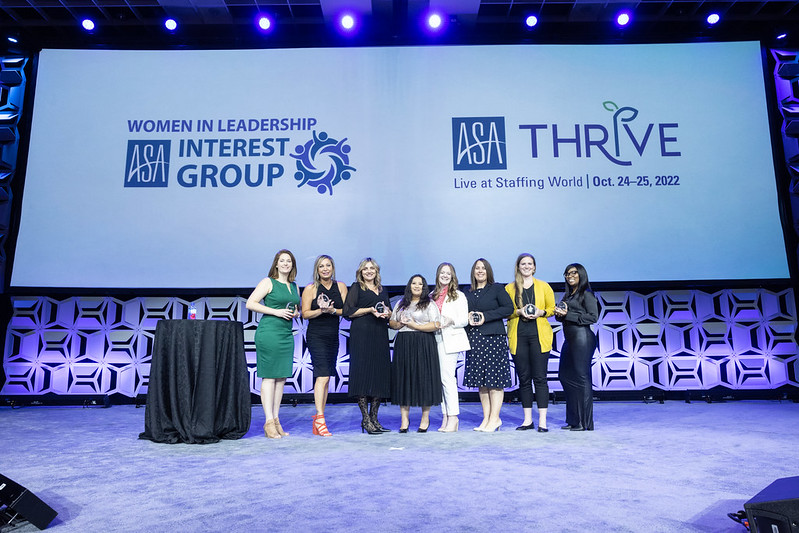 ---
Donate to the ASA Foundation today. Support emerging women leaders by helping to provide professional development scholarships—and invest in the future of the staffing industry. There are two donation options:
Support ASA Women in Leadership Scholarships
Donations to the ASA Women in Leadership interest group support the annual recognition of emerging women leaders in the staffing industry through the ASA Women in Leadership Scholarship Program.
Scholarships provide travel, accommodations, registration for two in-person professional development programs—THRIVE Live and Staffing World. Up to eight deserving women in the industry receive annual scholarships, which also help cover related expenses for both programs.
Learn more about this scholarship program at americanstaffing.net/scholarship. Read about the 2023 scholarship winners in this press release.
Help Cover Administrative Expenses
Donations to the ASA Foundation categorized as unrestricted funds can support programs that need the most assistance on a year-to-year basis as well as help cover the administrative costs associated with managing the ASA Foundation.
---
---
Is my donation to the ASA Foundation tax deductible?
Yes. The ASA Foundation is a designated 501(c)(3) nonprofit organization. Any donations are deductible for federal income tax purposes. After completing the online donation form, you will receive an email confirmation with tax-related information for filing purposes.
---
Special Thanks to Our Supporters
ASA strives to regularly recognize donors who have supported the Women in Leadership scholarship program and the ASA Foundation. They include:
Massachusetts Staffing Association
ClearlyRated

Dive in D.E.E.P author, Joanie Bily
Sara Luchsinger
Megan McCann
Cherry on Top author, Joyce Russell
JLL
Analisa Gutierrez
---
Fearless 8: 2022 Women in Leadership Scholarship Recipients

Cheryl Campanaro
Dawn Fry
Chloe Giffin
Madison Kaldenberg
Kristy Pierce
Celeste Randall
Pa Houa Vang
Noelle Williams
---
Together We Rise Authors:
Anna Frazzetto
Beth Delano
Ericka Hyson
Janette Marx
Joanie Bily
Joyce Russell
Kelly Boykin
Kendra Cato
Kimberly Pope
Lauren B. Jones
Leslie M. Vickrey
Rhona Driggs
Robin Mee
Sue Burnett
Ursula Williams