Staffing World® 2021
Sept. 28–30
Denver, CO
ASA is now accepting proposals for Staffing World 2021 in two presentation areas:
Tech Talk in the Tech Park: A video—no longer than 60 seconds—introducing yourself and your proposed topic is REQUIRED to be considered for a 10-minute tech talk. Click here to see examples of past videos submitted.
Game Changer: Back for the third year at Staffing World, these 15-minute case studies will be in the exhibit hall. These are tag-team, case-study presentations where a supplier will bring their client on stage with them to discuss working together to develop a strategy for maximum value and growth. Unlike the Tech Park tech talks, these are not technology-specific.
Submit your Tech Talk or Game Changer Session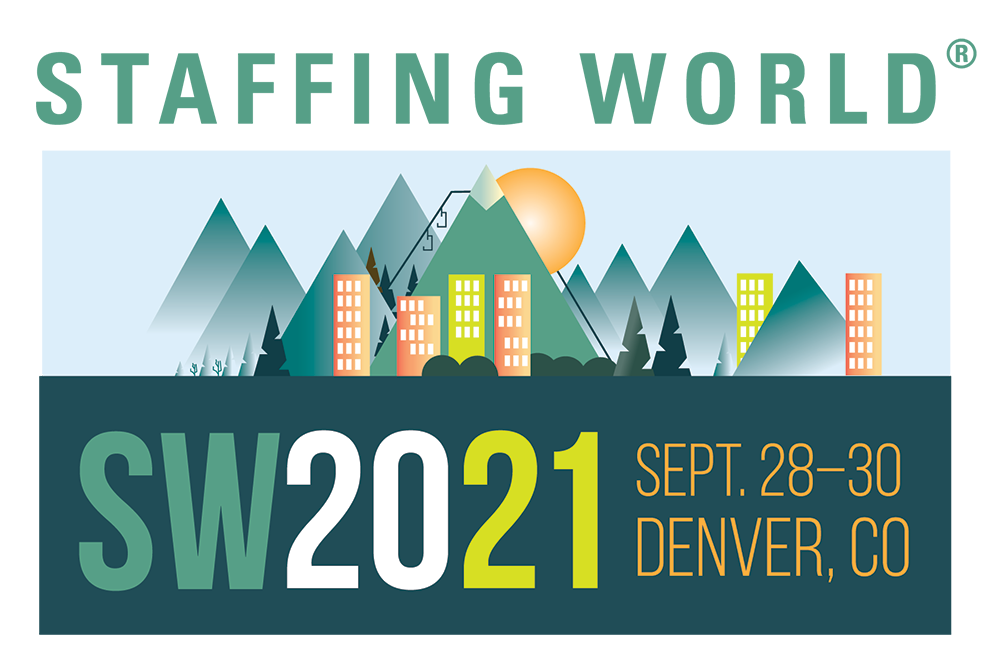 The deadline for your Tech Talk or Game Changer submission is May 31, 2021.
The call for presenters for Staffing World breakout sessions is closed.
---
Webinars in 2021
We are looking for professionals, thought leaders and legal content experts to deliver cutting edge content through exciting, educational, innovative, and interactive programming.
ASA webinars are produced on Tuesdays and Thursdays and begin at 3 p.m. Eastern time. We also offer micro learning opportunities that can be scheduled at different times and shorter intervals.
---
Articles
The American Staffing Association welcomes staffing industry professionals and search consultants to share their expertise through published articles. To submit an article proposal, send an outline and 100-word abstract to s******@americanstaffing.net.
Sponsored article opportunities are available to staffing industry suppliers. Contact the corporate alliances team for more information: c*********@americanstaffing.net or 703-253-2020.
---
Questions?
Contact ASA at 703-253-2020, or A***************@americanstaffing.net.