Renew to keep all of your ASA benefits without interruption.
As an ASA member, you're part of the staffing industry's largest and most prestigious professional organization. You support our efforts to safeguard the interests of the industry at the national and local levels. And you receive a wealth of benefits designed to help your business thrive and grow. Don't risk losing any of these important member benefits. Renew today!
---
Marketing Power
Tools to market and grow your business, including the prestige and credibility of the "ASA Member" logo.
ASA Member logo
ASA certifications
americanstaffing.net directory listing
Market research
Prepared marketing and PR language
Articles and how-tos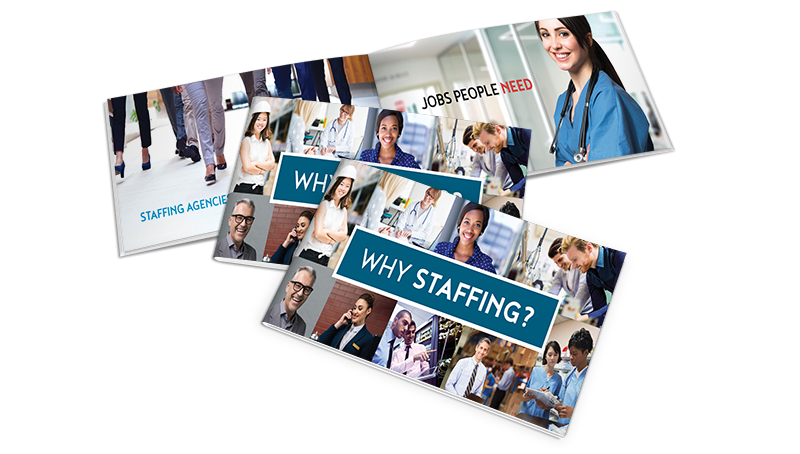 ---
Law & Advocacy
Stay informed and up-to-date on the laws and regulations that impact the staffing industry.
Issue alerts
Pending legislation
State e-verify laws
Staffing specific laws
Articles & issue papers
Staffing Law digest
Best practices
Staffing Law Conference
Record-keeping requirements
Advocacy—federal & state
Grassroots Action Guide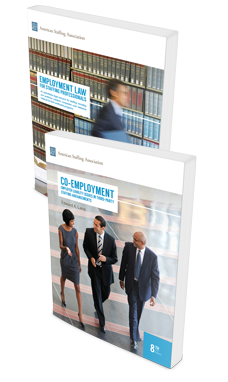 ---
Education & Certification
Tap into tremendous learning resources and earn the industry's most prestigious professional credential.
Live and on-demand webinars
Certified Staffing Professional® credential
Technical Services Certified℠ credential
Certified Search Consultant® credential
Certified Health Care Staffing Professional℠ credential
Staffing World recordings
Staffing Law Conference recordings
Employment Law for Staffing Professionals (50% member discount)
Co-Employment: Employer Liability Issues in Third-Party Staffing Arrangements (50% member discount)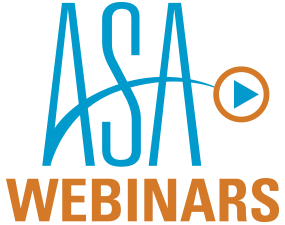 ---
ASA Central
Connect, consult, and collaborate with the industry's largest and most active networking community.
Networking
Discussion boards
Section communities
Blogs
Resource sharing
Information sharing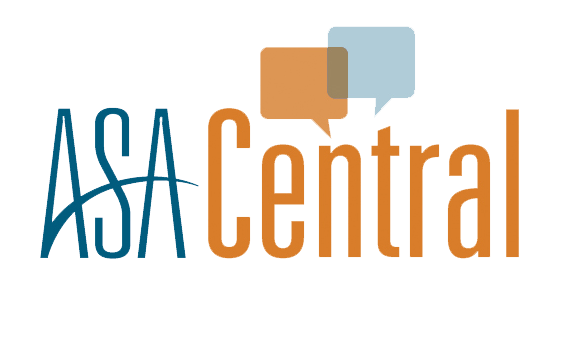 ---
Research & Data
Strategic information and competitive data to help grow your business, including the new ASA Data Dashboard.
ASA Data Dashboard
ASA Staffing Industry Economic Analysis
Staffing Index
Staffing Employee Survey
Staffing Employment & Sales Survey
Staffing Industry Compensation Survey
Average Weekly Staffing Employment
Staffing Employees by Occupation
Staffing Employee Turnover & Tenure
Staffing Fact Sheets
Member research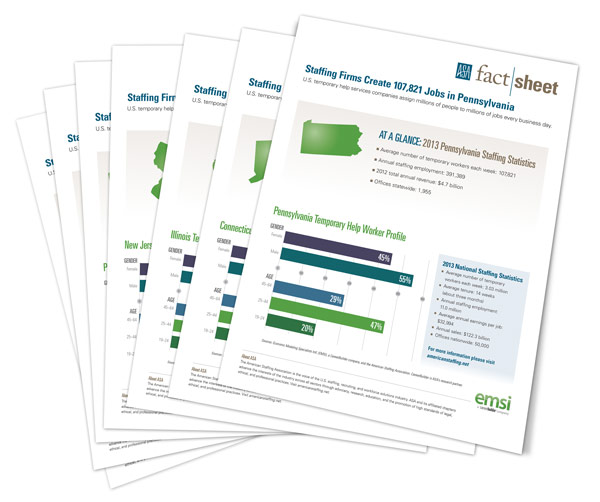 ---
Publications
ASA keeps you informed of news, trends, and legal developments through our suite of publications.
Staffing Success
Staffing Today
Staffing Law digest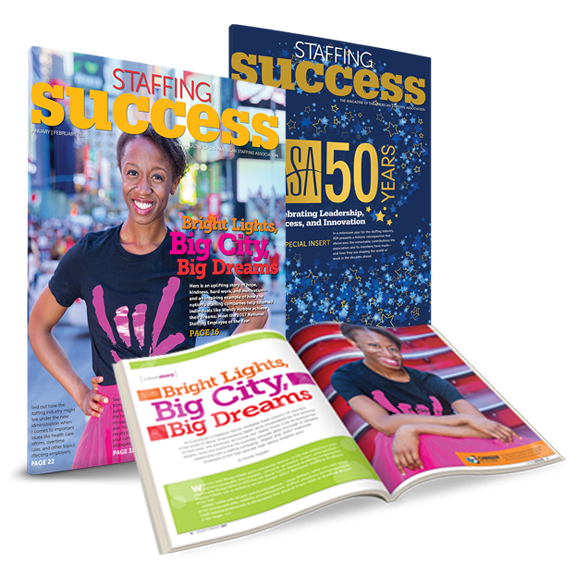 ---
Resource Library
From model contract to social media policy, ASA offers dozens of resources to help run your staffing firm.
Best practices
Corporate Social Responsibility
Model contracts
Social media policy
Staffing Promo Toolkit
Why Staffing? brochure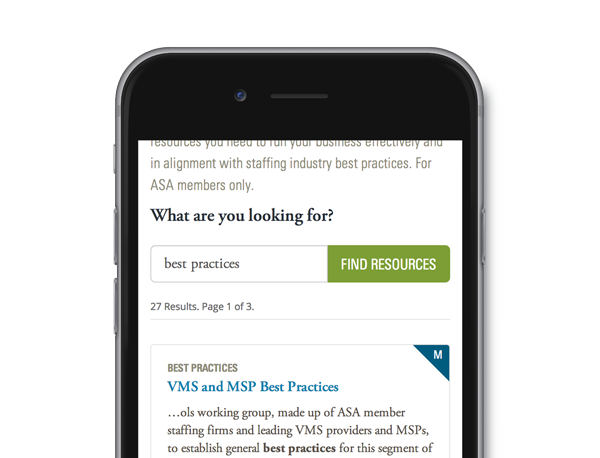 Awards & Recognition
ASA recognizes the outstanding contributions and achievements of our members and their employees.
ASA Elevate Awards
National Staffing Employee of the Year
ASA Care Awards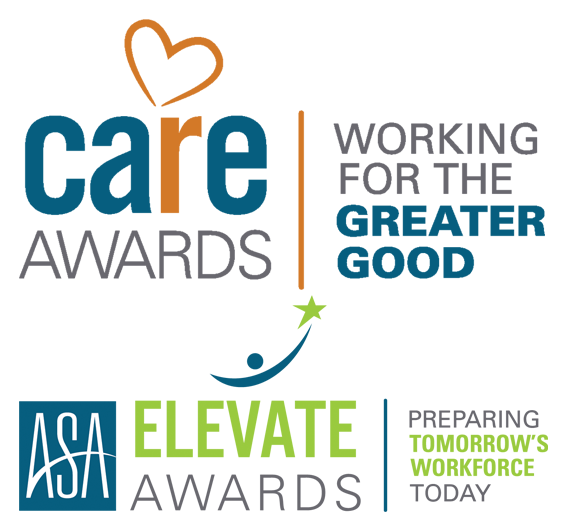 ---
ASA Code of Ethics
It's what separates ASA member firms from all the rest, and assures clients of your professional standards.
Shop confidently for goods and services curated specifically for our member staffing firms.
ASA Chapters
It's the "act locally" component of ASA membership, where members come together at the community and state level.
---