American Staffing Association certification programs deliver the critical knowledge, credibility, and prestige that staffing and recruiting professionals need to thrive in their careers.
---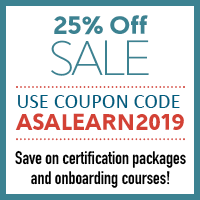 25% Off Sale: Save on ASA Professional Development in December
Now is the perfect time to invest in yourself, your company, and your future success. From Dec. 1–31, get a 25% discount on certification study tools and exams; mugs, cups, and frames to display your earned credential; and ASA Onboarding Courses. Use promotion code ASALEARN2019 in the ASA Store by Dec. 31.
From the industry's leading professional association comes the industry's most respected professional credentials. ASA staffing certification programs are designed to cultivate the expertise and professionalism it takes to be a top practitioner in the staffing and recruiting industry.
Developed by teams of employment and labor law experts, staffing industry attorneys, and leaders in the staffing business, ASA certification represents the gold standard in professional credentials.
---
ASA offers four different certification programs
An overarching credential that covers essential labor and employment law from a staffing perspective; covers federal law and state law for a selected state. No other industry certification program delves as deeply into the topics that matter most to staffing professionals and their clients.
---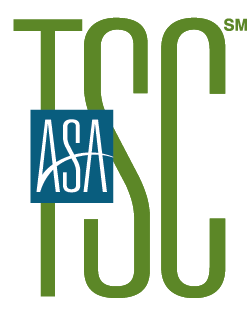 For staffing professionals who work in technical, information technology, and scientific staffing. The TSC program features all of the rigorous content in the CSP program, plus additional subject areas—per diem rules, worker classification, and H1-B visas. Anyone who earns the TSC credential automatically earns the CSP credential, too.
---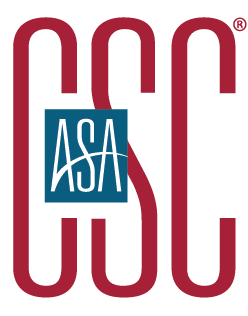 For search and placement professionals, the CSC program focuses on federal employment law specific to recruiters. Also includes state licensing and registration laws that affect direct hire firms.
---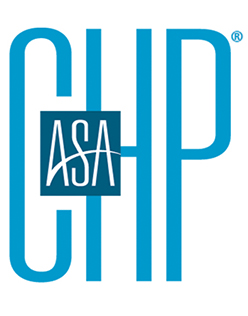 CHP program features rigorous content focused on employment and labor law at the federal level for health care staffing and recruiting professionals. It is the essential credential for health care staffing professionals, certifying their expertise to work with both employees and clients within the bounds of federal laws and regulations.
---
ASA Certification Programs Deliver Value, Competitive Advantage
This video succinctly communicates the enormous return on investment ASA certification programs deliver. Learn more about earning ASA credentials.

---
ASA Certification Programs Overview and Procedures
Click here to view and download the ASA Certified Staffing Professional®, Technical Services Certified℠, Certified Search Consultant®, and Certified Health Care Staffing Professional® programs overview and procedures.
This document contains information regarding
General program rules, overview, procedures, and purpose
Certification program eligibility and enrollment
Format of exam, study materials, and topics covered on the exams
Public recognition of your CSP®, TSC℠, CSC®, or CHP® status
Release of information pertaining to candidates and holders of CSP, TSC, CSC, or CHP credentials
Nondiscrimination policy
Continuing education requirements, supporting documentation, and credential renewal instructions
Reinstatement of credential after expiration
Decertification
ASA Code of Ethics and Good Practices