ASA members are without a doubt the best-informed professionals in the staffing, recruiting, and workforce solutions industry. In addition to a wealth of networking and engagement opportunities, ASA periodicals and books ensure that members are informed on all the important issues that impact their businesses.
---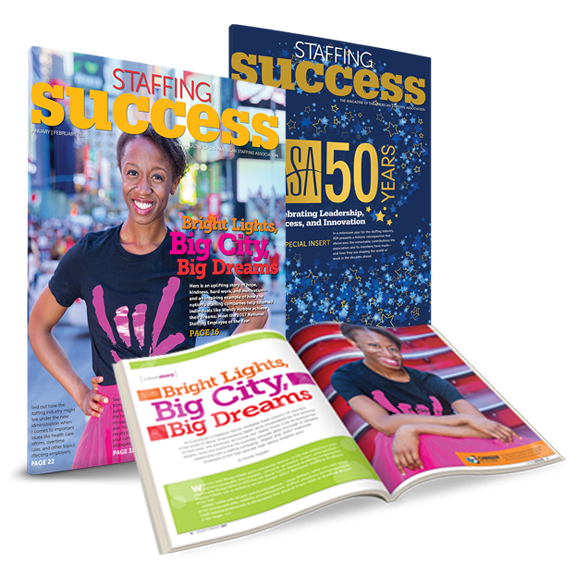 The award-winning flagship publication of ASA, Staffing Success delivers in-depth articles, legal analysis, recruiting strategies, and timely data and research. In addition to bimonthly issues, ASA also publishes a bonus issue of the magazine: the annual Staffing Industry Playbook.
Staffing Law digest keeps members aware of court actions, regulatory developments, and state and federal legislation important to members and the industry. Published three times a year for ASA members.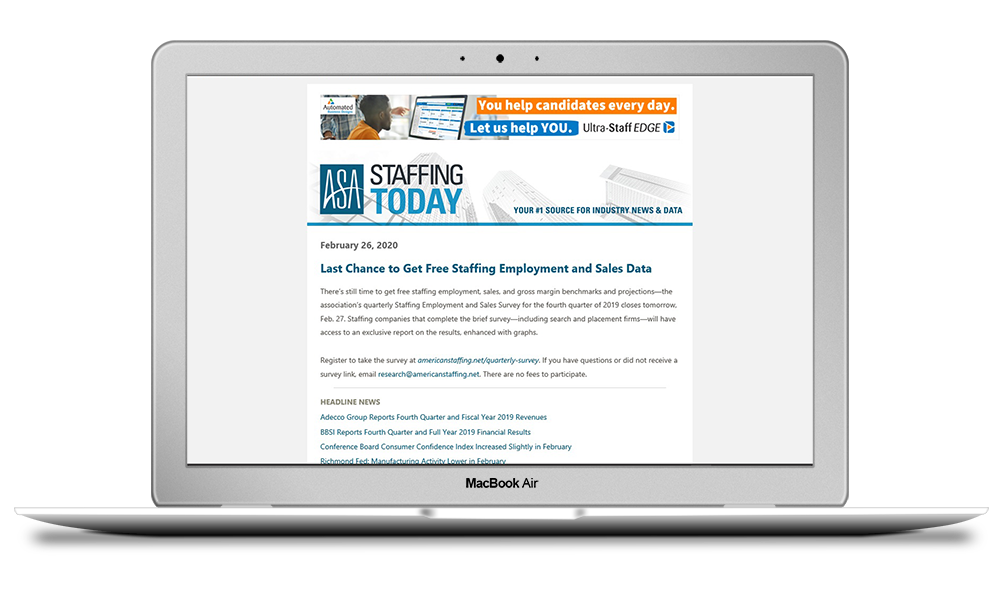 Your daily source for up-to-the-minute staffing industry, employment, and economic news as well as legal and legislative updates and industry research, Staffing Today delivers critical content affecting your clients, employees, and business operations.
This quick read delivers reminders and details about how to access and maximize your ASA member benefits throughout the year.
---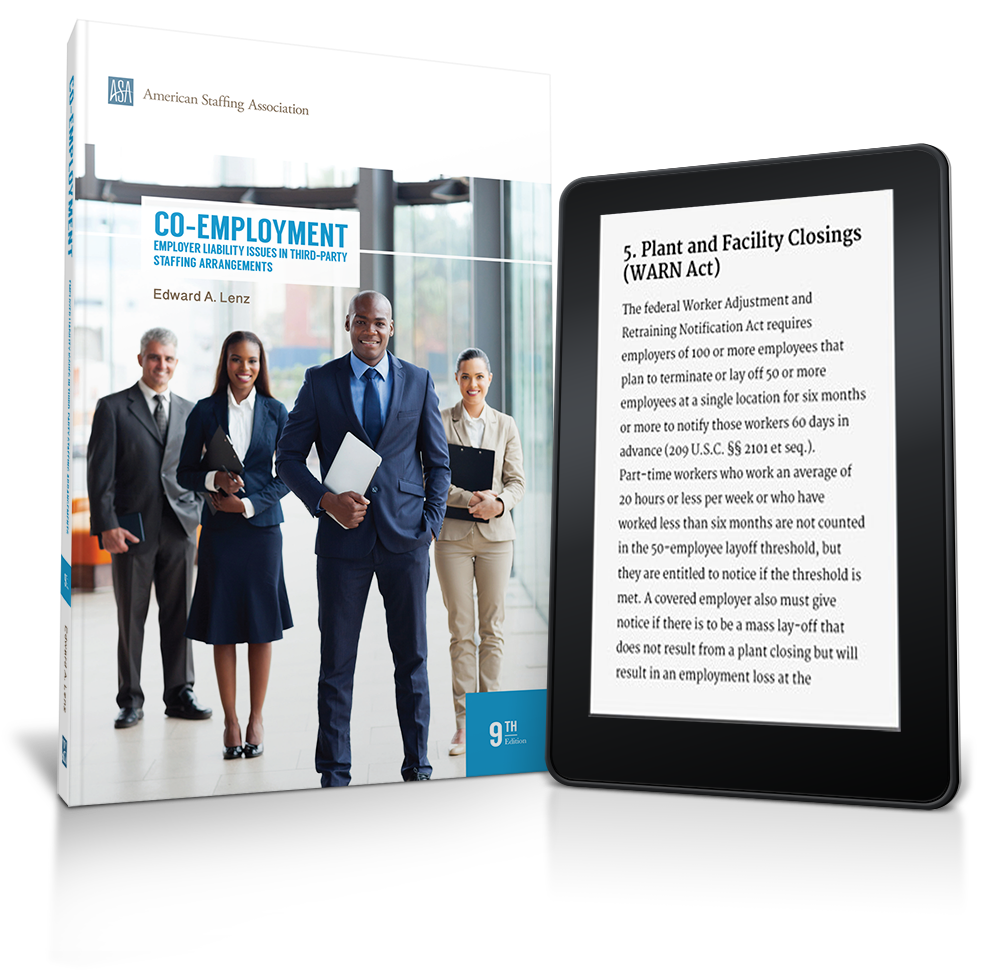 The essential stand-alone desk reference that provides detailed practical guidance to help staffing firms comply with employment laws, emphasizing preventive measures and techniques aimed at reducing the risk of legal liability for employment law violations. ASA members save 50% off the cover price.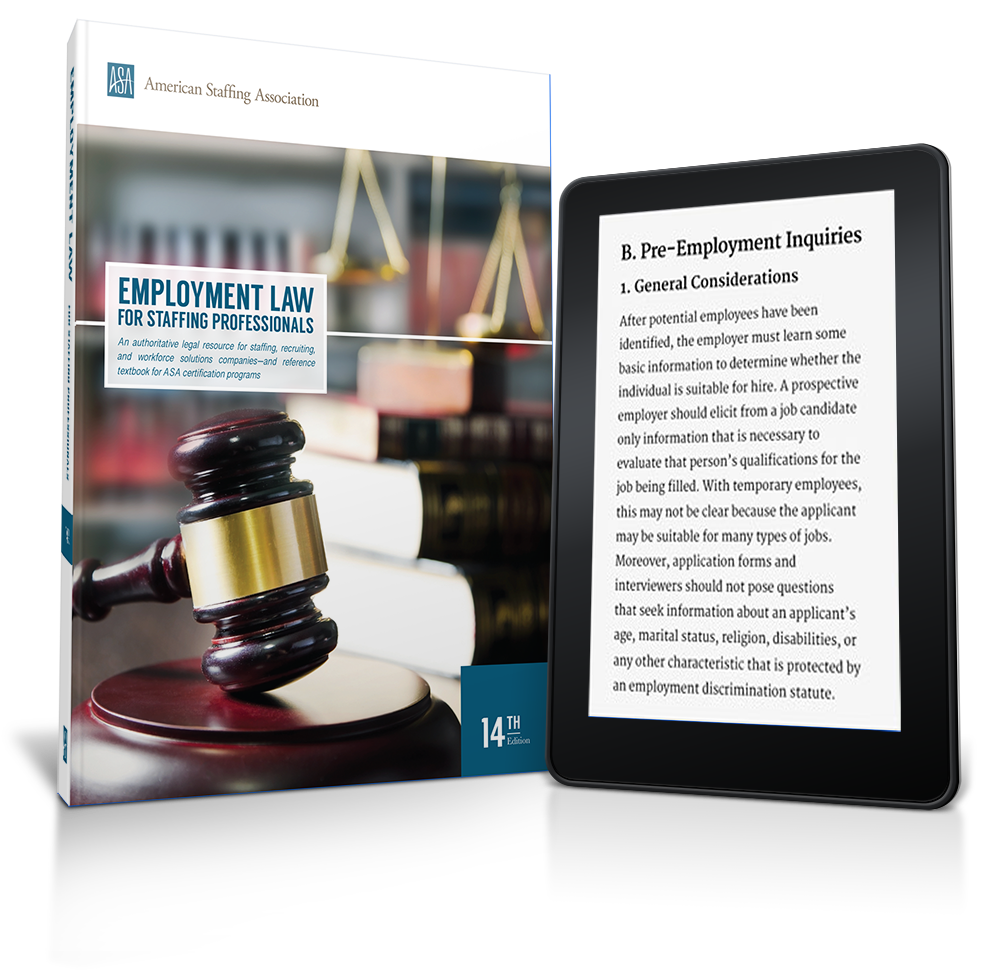 Staffing professionals and their clients need to know the facts about co-employment—the relationship between a staffing firm and its client in which each has legal rights and duties with respect to the temporary and contract employees that the staffing firm assigns to the client. Co-Employment: Employer Liability Issues in Third-Party Staffing Arrangements helps protect your staffing firm in this complex relationship. ASA members save 50% off the cover price.
A comprehensive legal resource that includes employment law information that is critical to the work of direct hire recruiters.