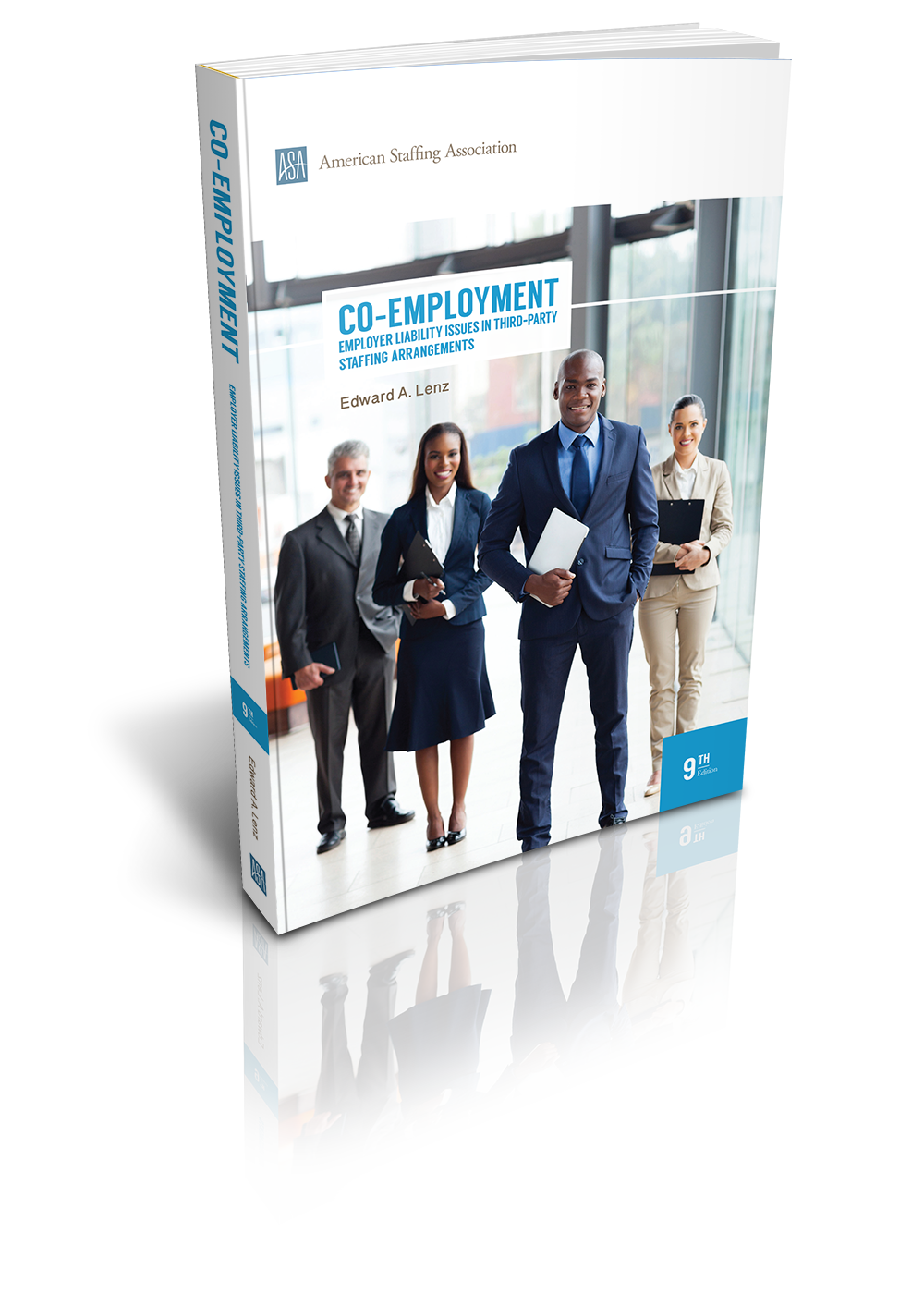 Staffing professionals and their clients need to know the facts about co-employment—the relationship between a staffing firm and its client in which each has legal rights and duties with respect to the temporary and contract employees that the staffing firm assigns to the client.
Co-Employment: Employer Liability Issues in Third-Party Staffing Arrangements helps protect your staffing firm in this complex relationship.
The 9th edition of Co-Employment: Employer Liability Issues in Third-Party Staffing Arrangements is a required desk reference for every staffing firm office. It provides the facts and reviews the legal and operational implications of co-employment in critical areas affecting the terms and conditions of employment, such as employee benefits, workers' compensation, and labor relations.
Would you like to view a sample? See the table of contents or read an excerpt.
This volume is now available as an ebook! 
Click here to learn more »
---
Buy this book in the ASA Store Purchase the ebook Download screenshot guide
---
About the Author
Edward A. Lenz, ASA senior counsel, is the staffing industry's chief legal advocate and a leading authority on the legal and public policy aspects of staffing. He has testified before Congress, state legislatures, and regulatory agencies, and written and spoken widely on industry issues. Before joining ASA in 1989, Ed was vice president and assistant general counsel of Kelly Services. Prior to entering the staffing industry in 1982, he served in government and in private law practice in Washington, DC. In 2001, he was inducted as a Fellow of the College of Labor and Employment Lawyers.