Newly updated editions of the industry's most important legal resources are now available from the American Staffing Association in both print and ebook formats. These must-have legal resources are available for Kindle and Nook as well as Apple and Android mobile devices. Industry professionals who are studying the text can use the ebooks to search and bookmark content.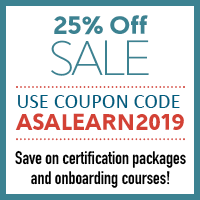 25% Off Sale: Save on ASA Professional Development in December
Now is the perfect time to invest in yourself, your company, and your future success. From Dec. 1–31, get a 25% discount on certification study tools and exams; mugs, cups, and frames to display your earned credential; and ASA Onboarding Courses. Use promotion code ASALEARN2019 in the ASA Store by Dec. 31.
---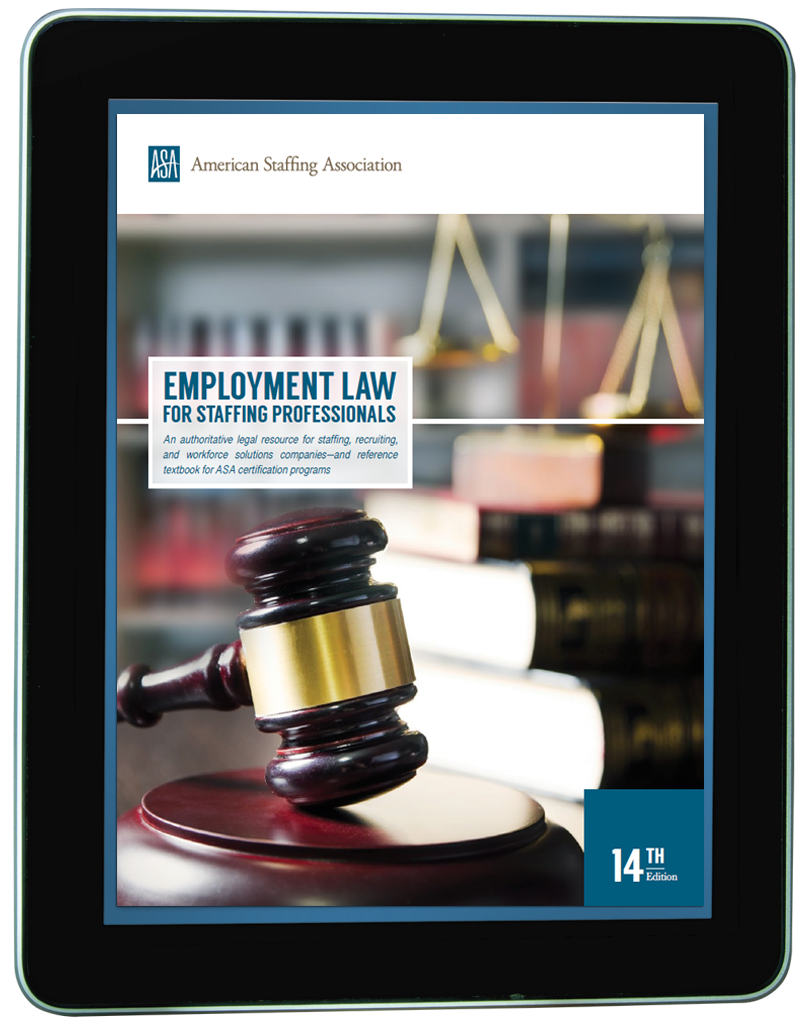 Employment Law for Staffing Professionals is the essential stand-alone desk reference that provides detailed practical guidance to help staffing firms comply with employment laws, emphasizing preventive measures and techniques aimed at reducing the risk of legal liability for employment law violations. Learn more »
---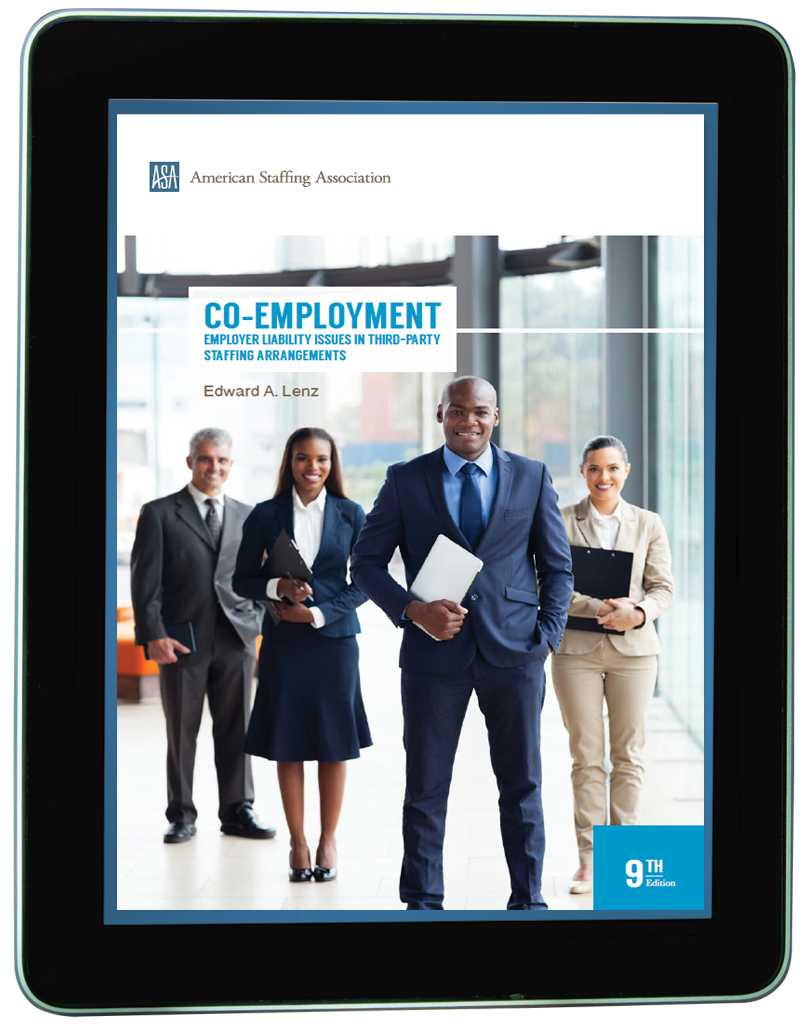 Staffing professionals and their clients need to know the facts about co-employment—the relationship between a staffing firm and its client in which each has legal rights and duties with respect to the temporary and contract employees that the staffing firm assigns to the client. Co-Employment: Employer Liability Issues in Third-Party Staffing Arrangements helps protect your staffing firm in this complex relationship. Learn more »