Supplemental Nurse Research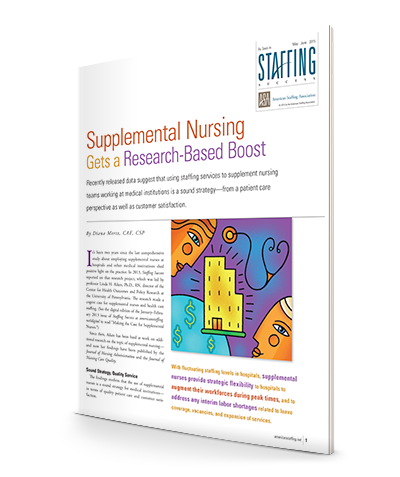 Linda Aiken, Ph.D., RN, director of the University of Pennsylvania Center for Health Outcomes and Policy Research, has long examined supplemental nurses and their strategic role in the hospital workforce. Members should use this trusted research to communicate the value of supplemental nurses to clients.
Learn about Dr. Aiken's research and download the supplemental nursing infographic.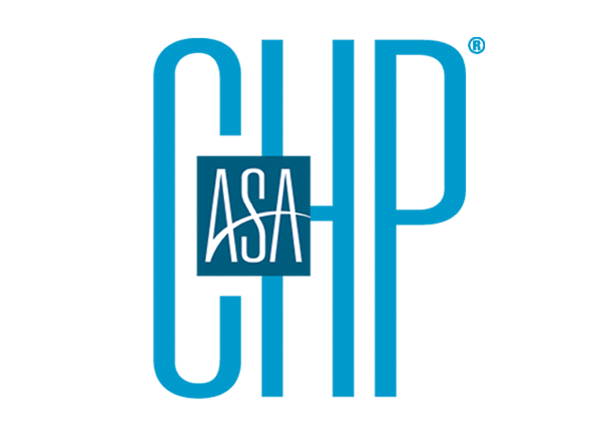 The Certified Health Care Staffing Professional certification differentiates you in an increasingly competitive vertical.
Model Contracts and Best Practices
Health Care Sector Model Contract—includes a list of documents to maintain for each assigned employee and the types and limits of insurance the staffing firm will carry. The agreement also contains alternative language for traveler positions and optional provisions for investigating Medicare or Medicaid fraud, cancellations, and minimum hours per week.
Nurse Staffing Firm Best Practices—covers best practices and operations information to help nurse staffing firms protect themselves from legal risk and better serve their clients and employees.
State Health Care Law Guides
As employers, staffing firms must comply with employment law at the state and federal level. ASA provides detailed lists of state laws that are directed specifically at staffing firms, including laws specific to health care staffing.
ASA also provides a list of state regulatory agencies responsible for enforcing health care staffing firm laws.