The ASA Staffing Industry Playbook is an annual economic analysis of the staffing and recruiting industry that provides data-driven information and insights critical to strategic planning and business development.
---
2022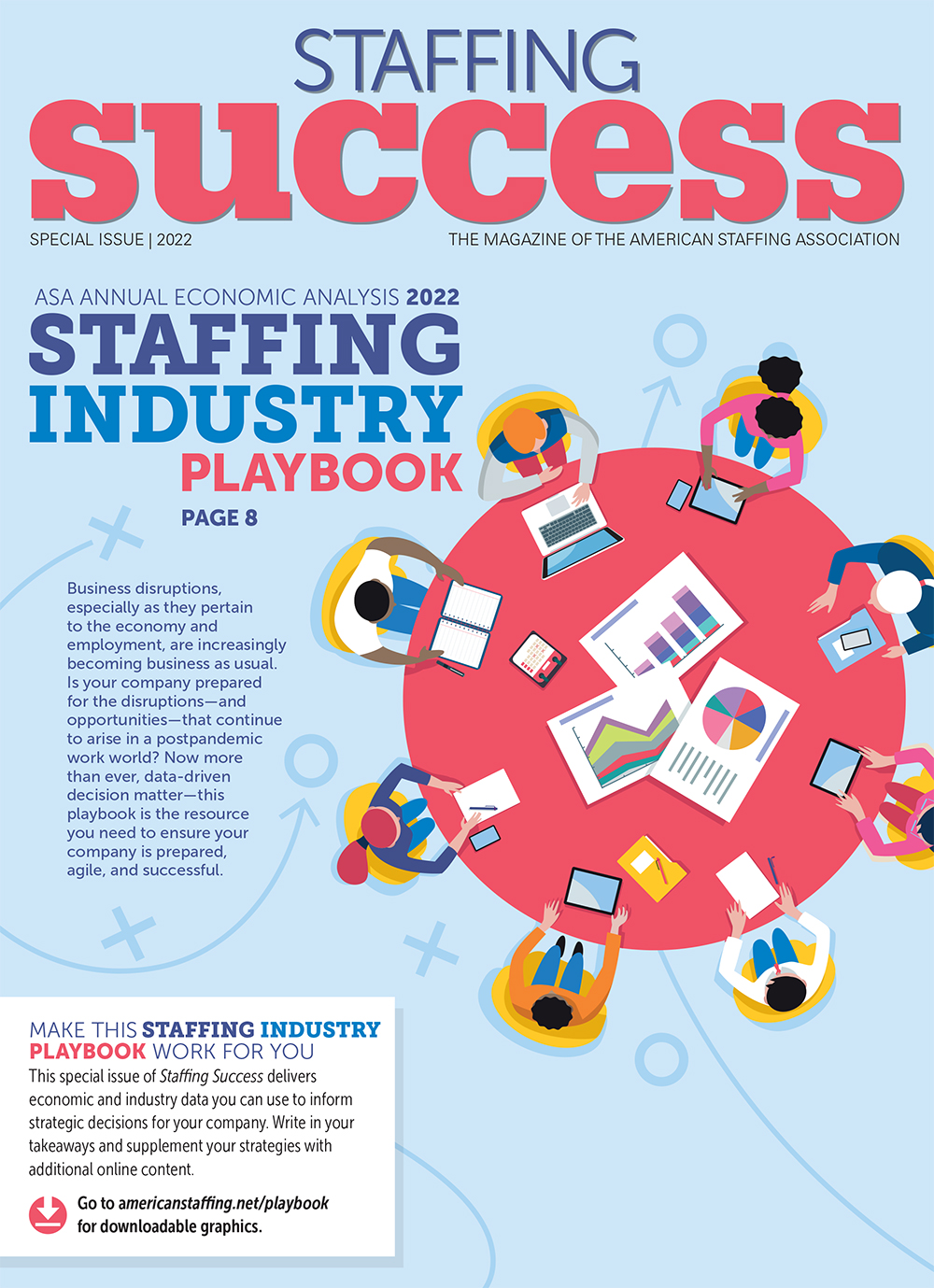 Business disruptions, especially as they pertain to the economy and employment, are increasingly becoming business as usual.
2021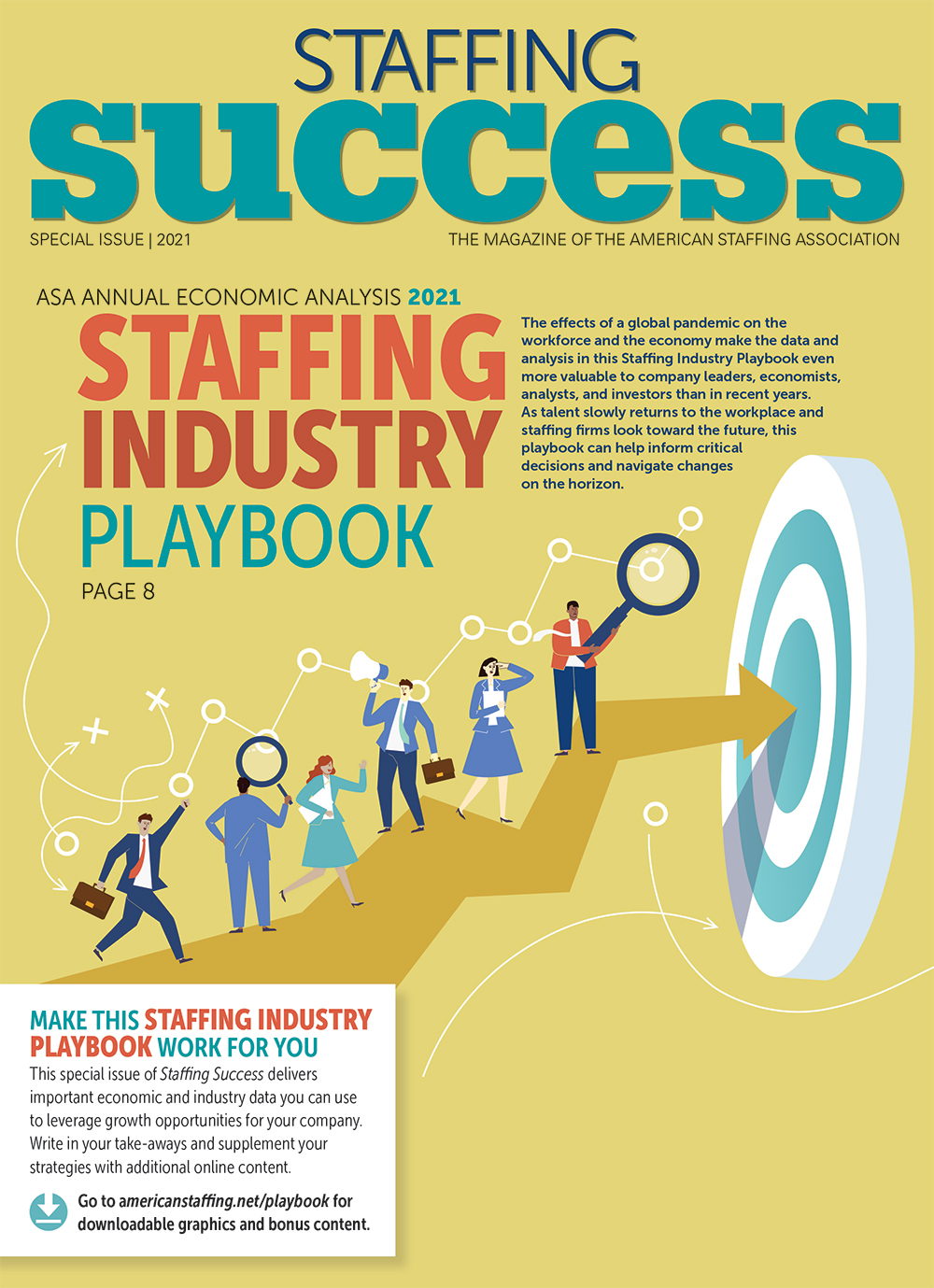 The effects of a global pandemic on the workforce and the economy make the data and analysis in this Staffing Industry Playbook even more valuable.

2019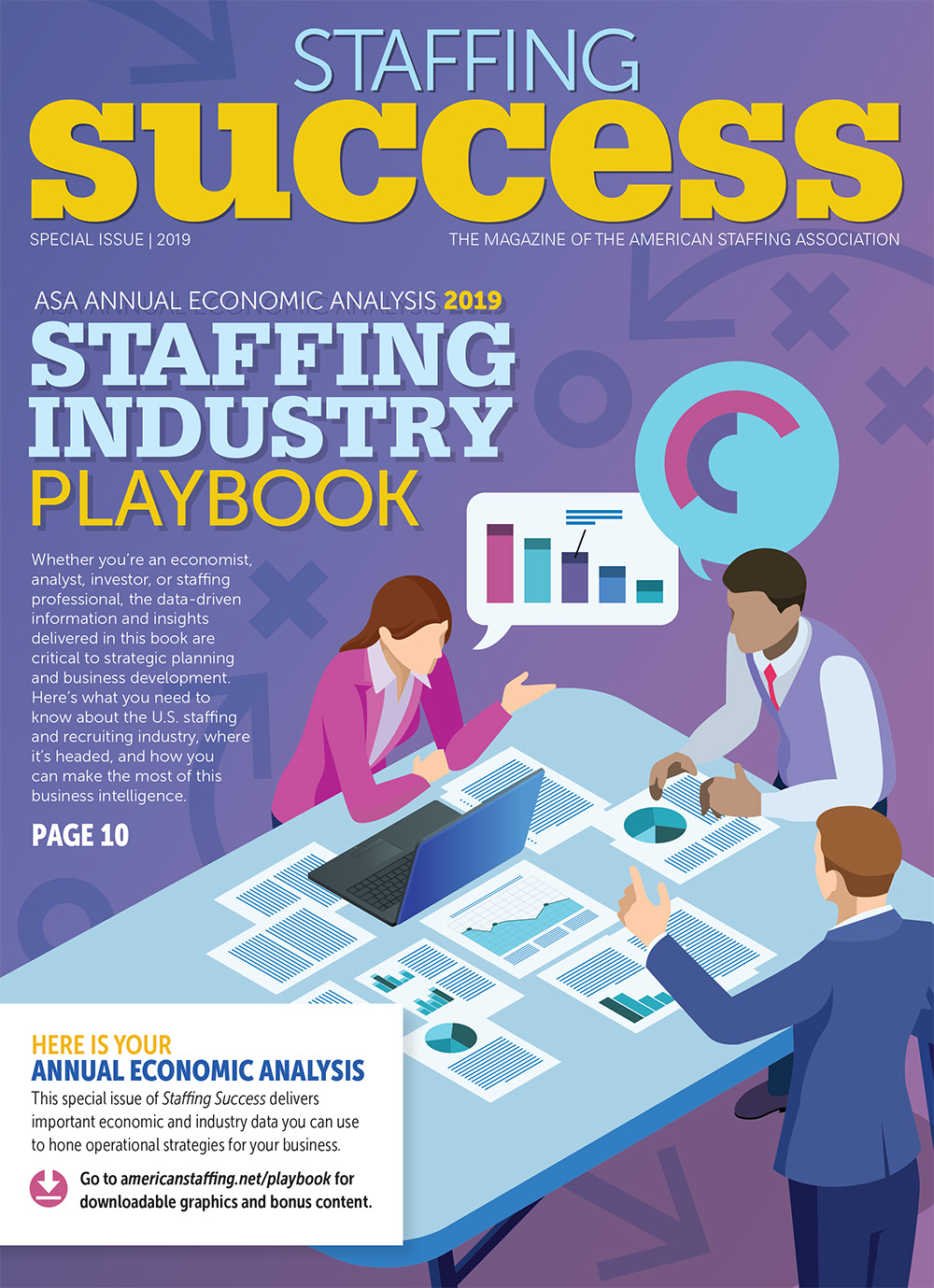 Important economic and staffing industry data you can use to hone operational strategies for your business.