Michelle Bearden
Bearden, who has more than 19 years of experience in the staffing industry, is vice president for Link Staffing Services. She has been actively involved with Link's risk management team and field operations, overseeing training and compliance. Bearden currently serves as vice chairman on the industrial policy council for ASA and is on the education taskforce of the industrial section. She is passionate about workplace safety and recognizes the importance of educating our industry and clients on best practices.
---

Alden J. Bianchi, Esq.
Bianchi is a member of the law firm Mintz Levin Cohn Ferris Glovsky & Popeo PC, and serves as chairman of the firm's employee benefits and executive compensation practice. He advises corporate, not-for-profit, government, and individual clients on a broad range of executive compensation and employee benefits issues. Bianchi advised the administration of Gov. Mitt Romney in connection with the 2006 Massachusetts health care reform law, and he has testified on the topic of health care reform before the U.S. Senate finance committee.
---

Bradley Bilen
Bilen is the regional managing director for the Michigan and Northern Ohio region of Randstad Professionals. He oversees business development, recruiting, and operations for three business units that specialize in both contract and direct-hire accounting and finance placement. His expertise in executive recruiting stems from 15 years of hands-on personal production with his teams. In his management role, Bilen has taught national corporate training initiatives in direct-hire placement, and he continues to produce and mentor other producers in the field. Prior to joining Randstad Professionals in 2010, Bilen worked as division director at Robert Half Finance & Accounting in the metro Detroit market for 10 years.
---

Amy Bingham
Amy Bingham is the new president of InStaff, the commercial staffing division of BG Staffing (which is one of the largest and fastest-growing staffing firms in the U.S.). Most recently as managing partner of Bingham Consulting, Bingham used her more than twenty years of staffing industry sales leadership expertise to help small- to mid-size staffing firms accelerate growth through strategy design, coach high-potential leaders, and train sales and recruiting teams. Earlier in her career, she worked for a global staffing firm.

---

Richard Bolton, CSP
Bolton has worked for Diversified Sourcing Solutions since 2010. Working in staffing for almost a decade, Bolton began with DSS as part of the sales team and worked his way up to Branch Manager of their Richmond, VA, branch. During his career at DSS, he has worked with other branches to streamline processes, joined the company's corporate training and leadership program, helped with new hire onboarding, and assisted with the implementation of new processes and procedures to be integrated company wide. Diversified Sourcing Solutions is a full-service provider of solutions for all staffing needs, including industrial and professional, both in temp-to-hire and direct-hire capacities. Bolton also serves as Vice Chair on the ASA's Virginia Council.
---

Jeffrey Bowling
A 20-year veteran of the staffing industry, Bowling is chief executive officer of the Dallas-based firm, the Delta Cos. The firm has three brands providing physicians, therapists, and other allied professionals to health care facilities throughout the nation on both a contract and direct hire basis. Bowling has created an impressive culture at the Delta Cos., which has received several "Best Places to Work" awards during his tenure. The unique culture and way in which the firm operates often is a requested speaking topic. Bowling serves on the American Staffing Association board of directors and is chair of the association's operational excellence committee.
---

Hope Bradford
Bradford is senior director and IT front office application delivery and business relationship solution consultant for Kelly Services Inc. and has more than 16 years of experience in the staffing industry, spanning multifaceted applications and system integrations. Bradford contributes to the development of internally built and purchased, internet-based solutions. Her expertise lies in investigating business requirements and engineering processes, and designing automated technology solutions that complement business operations. She is responsible for negotiating and managing the company's relationship with suppliers, and often serves as an interpreter of business requirements and technology solutions. Bradford is past chairman of the ASA member education and certification committee.
---

Kyle Braun
As president of CareerBuilder's staffing and recruiting group, Braun is in charge of sales strategy and product vision for one of the most critical segments in the world of recruitment. Drawing on a rich history of working closely with staffing and recruiting firms across the U.S. and Canada, Braun has a keen understanding of the challenges they face and how to design the right recruitment technology solutions for each firm. During his 14-year tenure at CareerBuilder, Braun has served in key leadership roles in sales and business development, helping to drive growth and profitability. He has built a reputation for developing high-performance teams and championing new and innovative solutions.
---

Daniel E. Campbell, CSP
Campbell is founder and executive chairman of Hire Dynamics, which provides staffing services through its 15 offices in Georgia, Nevada, and North Carolina. The company has been recognized by Staffing Industry Report for four years in a row as one of the fastest growing private staffing companies in America, and by the Atlanta Business Chronicle as the No. 1 best place to work in Atlanta in 2007 and 2008. Campbell previously served as chief executive officer of Hire Dynamics. Before joining Hire Dynamics, Campbell was CEO of a Los Angeles-based staffing company. Previously, he was director of business planning for AHL Services and an investment banker for PwC.
---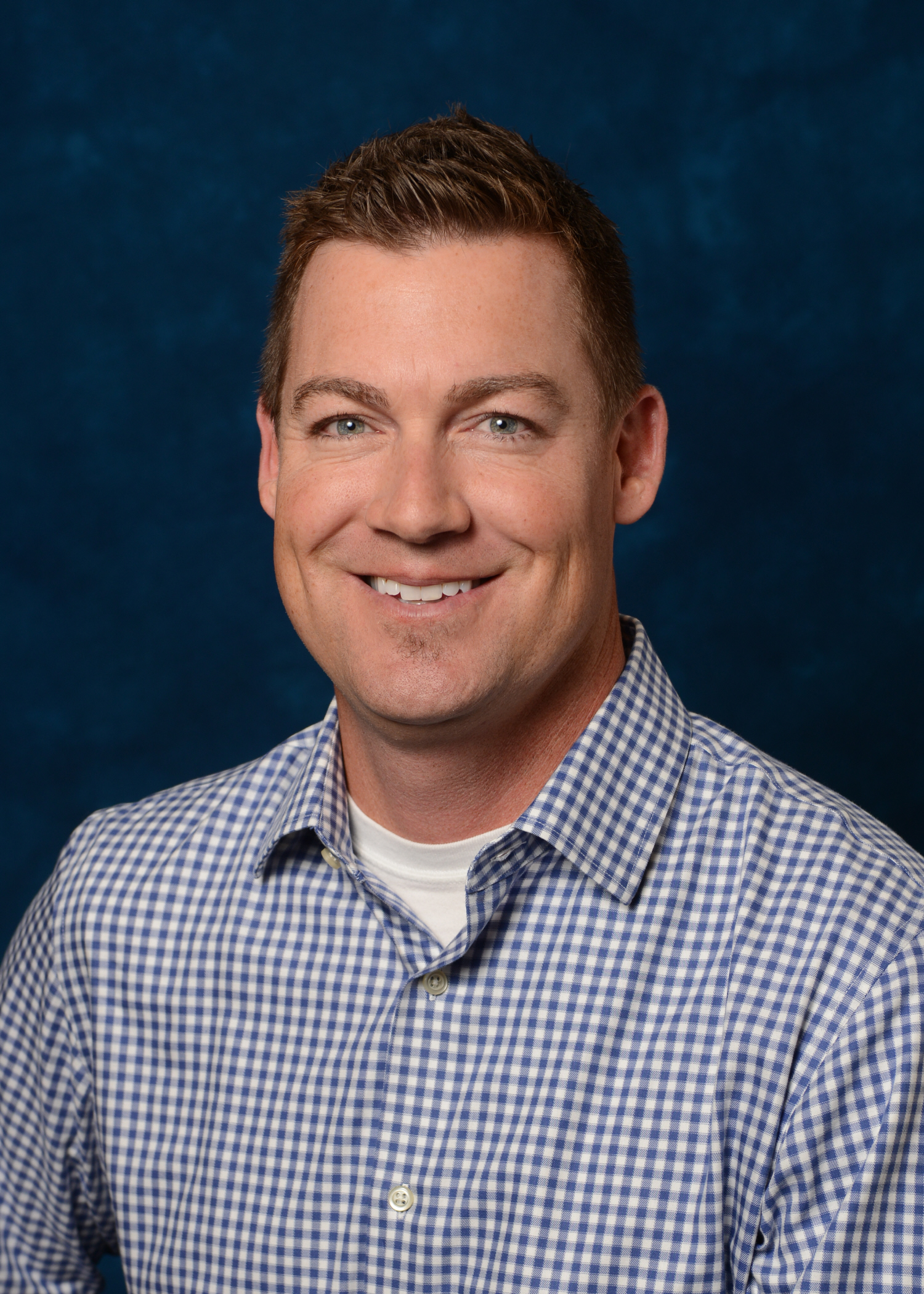 James Carchidi, CSP
Carchidi, recently named chief executive officer of JFC Staffing Cos., is a second generation owner with 18 years of experience in the industry. He is a recipient of the Central Penn Business Journal Forty Under 40 award for commitment to professional excellence and community. He is a past vice chairman for ASA and a current board member for the Carlisle Employment Skills Center, and simultaneously serves on multiple association committees.
---
Amy Cuddy
Cuddy is an internationally renowned social psychologist and professor at the Harvard Business School. Her research on how nonverbal behavior affects people from the classroom to the boardroom has been covered by NPR, the New York Times, the Wall Street Journal, The Economist, Fast Company, and others. Cuddy has been named a Time magazine "Game Changer" and is well known as a TED global speaker.
---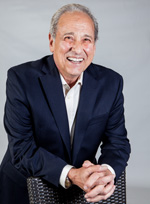 Alfred F. De Bellas Jr.
De Bellas is founder and president of De Bellas & Co. and has more than 45 years of experience in all phases of investment banking. He founded De Bellas & Co. in 1983, and the firm has advised in approximately 200 staffing merger and acquisition (M&A) transactions. It is the longest established investment banking firm focused on staffing M&A. Prior to founding De Bellas & Co., De Bellas held investment banking positions at Goldman Sachs & Co., as well as two regional investment banking firms. He has served on the American Stock Exchange member firm advisory committee, as an allied member of the New York Stock Exchange, and as a director of several for-profit and not-for-profit entities.
---
Kevin Delaski
Delaski is vice president and chief information officer for the TemPositions Group of Cos., one of the nation's largest regional staffing firms. He has more than 30 years of experience in information technology, with the last 12 years spent in the staffing industry. At TemPositions, Delaski focuses on leveraging the company's cutting-edge technology and emphasizing business process automation to increase overall business efficiency. In 2010, Delaski was awarded a prestigious CIO 100 Award from CIO Magazine. He serves on the ASA education and certification committee and regularly hosts webinars for the association on technology issues pertinent to the staffing industry.
---

Peter H. Diamandis, M.D.
Diamandis is an international pioneer in the field of innovation and in 2014 was named one of "The World's 50 Greatest Leaders" by Fortune magazine. He is chairman and chief executive officer of the XPRIZE Foundation, best known for its $10 million Ansari XPRIZE for private spaceflight. Diamandis not only transforms companies, he transforms industries with his strategic approach to disruptive innovation.
---

Tim Dupree
As vice president and group leader—global solutions design for Kelly Services, Dupree is accountable for a team of global solution architect leaders responsible for designing innovative talent solutions across the entire spectrum of the talent supply chain, including full-time, contingent, procured services, outplacement, and HR consulting. In the 10 years preceding his current role, he directed teams responsible for the account management of Kelly's largest global clients. He has also led Kelly's large account strategy for Brazil and Japan. With 15 years of experience in the human capital industry, Dupree is often a featured speaker at conferences on integrated talent supply chain application, as well as a consultant to large organizations on strategic workforce planning. In 2014, Dupree was recognized as a Pro-to-Know by Supply & Demand Chain Executive Magazine.
---

Stephen C. Dwyer, Esq.
Dwyer is general counsel for ASA, and a leading authority on the legal and public policy aspects of staffing. He engages in and coordinates the association's legal and public affairs activities and advises the staffing industry on labor and employment law and policy issues. He has testified before legislatures and regulatory bodies regarding, and written extensively and spoken widely on, the staffing industry. Before joining ASA, he was associated with the New York multinational law firm Chadbourne & Parke, as well as De Forest & Duer, a 100-year-old Wall Street firm. Dwyer is a member of the New York, New Jersey, Massachusetts, Virginia, and District of Columbia bar associations.
---

Tom Erb, CSP
Erb is president of Tallann Resources. With a career spanning nearly 20 years, Erb has established himself as one of the staffing and recruiting industry's top subject matter experts. As a consultant, trainer, and speaker to the staffing and recruiting industry, Erb has helped hundreds of firms create and execute sales and recruiting strategies to grow their business and help optimize their workforce strategy. He entered the staffing industry as a recruiter with Olsten Staffing Services, where he quickly rose through the ranks to the position of area director. Erb began a 10-year career with Spherion, one of the largest staffing companies in the U.S. He left Spherion in early 2010 to form Tallann Resources, a consulting firm specializing in the staffing and recruiting industry. He is a past president of the Ohio Staffing and Search Association.
---

James A. Essey, CSP
Essey is president and chief executive officer of the TemPositions Group of Cos. In addition to office support personnel, the company provides staffing in information technology, accounting, human resources, legal, hospitality, light assembly, education, and health care. Essey served five terms as president of the New York Staffing Association, an ASA-affiliated chapter. He was ASA chairman in 2004; has chaired the chapter relations, member education and certification, political action, and industry best practices committees; and is currently chairman of the legal and legislative committee.
---

Julie Fletcher
Fletcher is the chief talent officer for AMN Healthcare Services Inc. and in that role provides leadership for attracting, developing, and optimizing team member talent for corporate roles and across the diverse AMN family of workforce solutions and staffing companies. Fletcher joined AMN Healthcare in 2008 as the senior vice president, human resources, and was promoted to the chief talent officer role in 2014. AMN Healthcare is passionately committed to investing in its talent as a key differentiator, and Fletcher leads all aspects of the team member lifecycle.
---

Laura Friedel, Esq.
Friedel is a partner with the Chicago-based law firm Levenfeld Pearlstein LLC, where she works with staffing and placement firms on a full spectrum of issues, including implementing contracts and key contract language that protect the company but will still be signed by clients, developing effective policies and practices, and helping firms find the right resolution when issues and disputes arise. She represents companies at all stages, from startup to sale, helping them to use legal tools to minimize risk and take their business to the next level. Friedel is a frequent speaker on a variety of topics relevant to staffing and placement firms, including social media, wage and hour compliance, joint employer issues, and how to effectively run a business while complying with employment laws.
---

Terri Gallagher
Gallagher is the founder and president of Gallagher and Consultants. She brings more than 20 years of experience in enterprise contingent workforce strategies to bring value-add innovative solutions and delivery for her clients, on both the supply and client buyer sides. Gallagher and Consultants' approach is based on current state temporary workforce trends incorporating cutting-edge technology and globalization factors that are rapidly changing the landscape. Prior to Gallagher and Consultants, she was responsible for the successful design, solution, and delivery of several global and domestic contingent workforce programs for Fortune 100/500 clients across the finance, health care, manufacturing, and telecom sectors. She has held executive and operational roles for large staffing industry companies as well as boutique specialized providers and custom in-house programs. She is also an international speaker and writer, and has been featured in multiple industry publications.
---

Diane J. Geller, Esq.
Geller is a partner at Fox Rothschild LLP with more than 25 years of experience, including a tenure as general counsel for a multimillion dollar publicly traded company in the staffing and funding industry. She is a seasoned practitioner who helps clients stay compliant with federal and state regulations governing the workplace. Her areas of specialty include employment agreements, affirmative action plans, employee policy handbooks, and social media policies. She is also a nationally recognized author and speaker on employment law topics—including the complex role of social media in the workplace—at staffing industry and contingent workforce events throughout the U.S.
---

E. Thomas Gimbel
Gimbel is the president and chief executive officer of LaSalle Network, a Chicago-based professional staffing and recruiting firm specializing in executive search, accounting and finance, technology, administrative, call center, marketing, and human resources. Gimbel is a nationally recognized career and workplace expert and entrepreneur, as well as a jobs and growth expert—speaking frequently on topics ranging from the economic outlook to workforce management to the unemployment situation.
---
Aaron Green, CSP
Green is the founder and chief executive officer of Professional Staffing Group and PSG Global Solutions. One of Boston's largest staffing firms, Professional Staffing Group provides clients with office support, creative, technical, and financial staff. Green founded PSG Global Solutions, based in the Philippines, as a way to provide the benefits of offshore outsourcing to staffing firms of any size. Green is past president of the Massachusetts Staffing Association and is its industry legislative representative, and previously served as an officer on the ASA board of directors.
---

Eric A. Gregg
Gregg is chief executive officer of Inavero, a leading provider of client and employee surveys for the staffing industry and an ASA satisfaction survey partner. As an ASA research partner, Inavero conducts the association's annual membership survey, ASA Sector Benchmarking Survey, quarterly ASA Staffing Employment and Sales Survey, and weekly Staffing Index survey, and co-produces its quarterly State of the Industry webinar series. The creator of the Best of Staffing list, Gregg is an expert on client retention in the staffing industry. He has spoken at many industry events and published numerous articles on the subject.
---

Adrienne Hand
Hand is a writer, editor, researcher, and thinking partner who co-authors books and articles for publication. She is currently working with business leadership coach John Keyser on a series of leadership books including Make Way for Women: Men and Women Leading Together Improve Culture and Profits. Hand is a strong advocate of full gender parity in US business leadership by 2025, and has spoken at Microsoft and other organizations to promote solutions for advancing women.
---

Steven Handmaker
Handmaker is the chief marketing officer of Assurance Agency Ltd., an independent insurance brokerage in the U.S. He serves as a member of Assurance's executive management team and is responsible for the company's marketing, communications, branding, and digital media efforts. As Assurance's top creative professional, he provides counsel on all strategic initiatives and acts as the primary writer and editor of key company messages. With more than 20 years of successful marketing experience, he has become a sought-after public speaker on a variety of topics related to marketing corporate culture and building a "best place to work." Over the past 10 years, he has leveraged the power of employee engagement and marketplace differentiation to win more than 100 national and local recognitions for Assurance as a top workplace. In 2015, The CMO Club presented Handmaker with its national leadership award for demonstrated success in building, leading, and motivating a high-performing organization.
---

Jeff Harris
Harris is founder and chief executive officer of ettain group, and has been instrumental in growing the company to the 32nd largest IT staffing company in the nation and the 33rd fastest growing U.S. staffing company. Under Harris' leadership, the company has expanded its IT, health care IT, and digital creative practices, as well as its breadth of managed service solutions. ettain group recently received Inavero's 2016 Best of Staffing awards for both client and talent satisfaction.
---

Christopher Hartman
Hartman is global development officer of Allegis Group and has more than 20 years of experience with the Allegis Group family. He is responsible for strategically expanding the Allegis Global Solutions footprint around the globe. A founding member and president of AGS, he leads an international team that focuses on quality, thought leadership, innovation, and talent development.
---

John W. Healy
Healy is vice president and chairman of the corporate members committee of Ciett. He is also a vice president and managing director for Kelly Services Inc., where he is responsible for integrating data analytics with strategic workforce planning and supply chain principles to drive proactive management of workforce strategies across directly hired and outsourced labor categories. He consults with clients in the design and delivery of workforce solutions built to meet the talent acquisition and utilization, compliance, risk mitigation, cost savings, supply chain, and process efficiency demands necessary to succeed in today's global economy. In late 2014 he added responsibility for KellyOCG operations in Asia Pacific to his remit. Healy is a frequent presenter on topics such as workforce strategy, offshore market considerations, workforce analytics, and workforce management technology. In 2013, he was named to Supply & Demand Chain Executive magazine's annual Pros to Know list. Healy currently serves on the board of directors for Ciett, and is a member of the Gartner Executive Supply Chain Leadership Council and the Duke University Center for International Business Education and Research.
---

Rebecca Henderson
Henderson is group president for Randstad Sourceright. She brings more than 20 years of experience in all facets of talent acquisition solutions and technology. With deep insights and progressive perspectives, she steers Ranstad Professionals' global development to ensure HR and talent leaders can play a strategic role in driving growth locally, across regions, and globally. Henderson is a highly regarded leader in the talent management field and was most recently recognized by Staffing Industry Analysts in The Global Power 100—Women in Staffing list. She is a market pioneer of some of the most innovative recruitment process outsourcing, managed service provider, and blended workforce solutions, and is a global thought leader advancing talent buying models, methodologies, and market education.
---

Devin Hirschi, PHR
Hirschi is the human resources manager for Supplemental Health Care. He has been involved in onboarding and recruitment for more than seven years, and has been with Supplemental Health Care for the last five years of his career. He currently manages the ATS and onboarding processes (including pre-employment screens) and works one-on-one with the corporate recruitment team to help leverage best practices.
---

Greg Holland
Holland is senior vice president, general counsel, and secretary of Adecco Group North America. Holland manages the Adecco Group North America legal department with responsibility for legal and regulatory matters in the U.S., Canada, and Puerto Rico. Most recently, Holland was senior vice president, chief legal officer, and secretary of MPS Group Inc. and a member of MPS Group's executive committee. Holland assisted with the sale of MPS Group to Adecco and led the global legal department at MPS, including mergers and acquisitions, disclosure controls and procedures, general commercial and corporate matters, employment law, and litigation.
---

Audra Jenkins, SPHR, SHRM-SCP, CDP
Jenkins is the senior director of diversity and compliance in the Recruiting and Innovation Center of Expertise at Randstad Sourceright. In this role, Jenkins leads the center in helping Randstad Sourceright's recruitment process outsourcing clients understand and achieve evolving regulatory compliance goals and develop effective diversity strategies. Experts in U.S. equal employment opportunity, Office of Federal Contract Compliance Programs, and global diversity-related regulations, Jenkins and the Center of Expertise provide diversity and compliance planning, audit and risk assessment services, training, formal governance practices, and regulatory updates to keep clients informed on the requirements that impact their recruiting strategies. Jenkins was instrumental in developing Randstad Sourceright's shared services offerings and has advanced expertise across multiple industries.
---

Jonathan Katz
Katz is a sales director in CareerBuilder's staffing and recruiting group. He leads a team of major account executives and sales managers in providing effective recruiting solutions to small- to mid-size staffing and recruiting firms throughout the U.S. Under Katz's leadership, his teams have grown by focusing on understanding customer needs and providing innovative and forward-looking solutions. Katz joined CareerBuilder as a major account executive in 2006 and was promoted to a sales leader and then sales director within the staffing and recruiting group.
---

Tom Kernan, Esq., CHP
With focuses on employment, privacy and security, and health care law, Kernan is currently the vice president of strategic planning and general counsel with Stat Staff Professionals Inc. With more than a decade of experience practicing law, including time running his own private practice, Kernan works with hospitals, care providers, and staffing vendors to maintain compliance and bridge the gap between state and federal policies and the needs of health care clients. He currently serves as an ASA health care section policy council member and is a Certified Health Care Staffing Professional®.
---

John Keyser
Keyser is founder and principal of Common Sense Leadership, a Washington, DC-based coaching firm that helps corporate executives further develop skills they need to become great leaders. He has helped countless chief executive officers and senior business leaders learn how to encourage workplace productivity, collaboration, and, ultimately, profitability by adopting best practices in leadership. As a believer in corporate responsibility, Keyser has served on numerous boards in New York, Chicago, and Washington, DC, in the educational, health care, arts, and sports industries. In 2007 he received the first ever Big East Conference Award for contributions to women's athletics, and in 2009 he joined the Ladies Professional Golf Association's commissioner's advisory committee.
---

Lawrence Kidd
Kidd is president and chief executive officer of Reliable Staffing Services. He is recognized throughout the state of Ohio as an award-winning entrepreneur and economic development expert. With more than 15 years of experience fueling domestic and international trade throughout the U.S., Latin America, Europe, and Asia, he has been an integral player in statewide business development initiatives while starting up or turning around multiple companies. This two-time Entrepreneur of the Year and serial business owner launched and currently leads Reliable Staffing Services and RSS Professional—temporary and permanent staffing companies serving employers throughout the U.S. He turned around American Warehouse & Logistics, and modernized and overhauled International Packaging & Specialties after rising through the ranks in manufacturing management, purchasing, logistics, and regional sales leadership roles at Luigino's Inc. and Hilti Inc.
---

Helen L. Konrad, Esq.
Konrad is a director in the Immigration Practice Group of the law firm McCandlish Holton PC, where she concentrates on work site compliance; defending employers in Department of Labor, Office of Special Counsel, and Immigration and Customs Enforcement investigations (including questions relating to Form I-9 and E-Verify); as well as employment-based and professional immigration. She has worked directly with the staffing industry for more than 19 years and has shared her extensive expertise with staffing professionals at Staffing World®, through ASA webinars, and at past ASA Staffing Law Conferences. Konrad has regularly been recognized as one of the best immigration lawyers in America.
---

Peter Leffkowitz
Leffkowitz is founder and chief executive officer of Morgan Consulting Group. He joined the staffing industry in 1982 at the age of 27. Two years later he was setting production records in direct-hire placements of accounting professionals. He had a unique style of bonding with candidates and clients by listening to their agenda while competing recruiters were pitching their own. In 1986, he bottled his methodology and founded the Morgan Consulting Group. In 1996, Leffkowitz became a single father and was unable to travel. Living on a horse ranch in Missouri, he built log cabins on his Tall Pony Ranch and asked the staffing industry to come to him for training. Ten years later, the Tall Pony Ranch hosts roughly 1,500 recruiters and their management per year at four different levels of intensive training.
---

Mike Lejeune
Lejeune is a keynote speaker, facilitator, executive coach, and author. He helps organizations select, engage, and empower top-tier talent and minimize turnover through proven retention strategies. Lejeune has more than 25 years of experience in building award-winning teams. As the former chief executive officer of a leading recruiting firm, he understands the challenges of finding great people, and the pain and devastation of losing an individual who is key to the organization. Lejeune spent more than 20 years in the middle lane between top talent and the organization, giving him insight into the challenges and success secrets for securing great talent once they are hired.
---

Edward A. Lenz, Esq.
Lenz is senior counsel for ASA and one of the nation's leading authorities on the legal and policy aspects of staffing. He joined ASA in 1989 as the association's first general counsel and later, as senior vice president for legal and public affairs, was the industry's chief legal and legislative strategist. Since passage of the Affordable Care Act, Lenz has led the industry's advocacy efforts before Congress and the administration regarding how the ACA uniquely affects staffing firms. Before joining ASA, he was vice president and assistant general counsel for regulatory affairs with Kelly Services and chairman of the ASA legislative committee. In addition to his ongoing leadership role with ASA, Lenz also serves as senior adviser for employment, labor, and benefits to the law firm Mintz Levin Cohn Ferris Glovsky and Popeo PC.
---

Jason Leverant, PHR, CSP, CSC
Leverant is president and chief operating officer of @Work Group, a Knoxville, TN-based franchisor of staffing services. He is responsible for the management, growth, and administration of the @Work brands throughout the country. Leverant is an active volunteer with ASA; worked with ASA to create the ASA Affordable Care Act Cost Calculator for Staffing; helped rejuvenate the Tennessee Staffing Association, an ASA-affiliated chapter; and is also a board member for Jobs for Tennessee Graduates.
---

Melissa Louis, MBA
Louis is a managing consultant at Gallup's human capital solutions practice within the eastern region of the U.S. She specializes in improving business performance through alignment and optimization of workplace and marketplace strategies. In this capacity, Louis has lead accounts with clients in the manufacturing, health care, retail, energy, and financial services industries. Prior to this, she led Gallup's client acquisition efforts for the Canadian office, and spent five years at Deloitte's economic consulting practice working with clients in the manufacturing, technology, and energy industries.
---

Scott Love
Love is president of Scott Love International. As a professional speaker and trainer, Love coaches recruiters and salespeople from around the world to make more placements with shorter closing cycles and at higher fees. He has worked with more than 4,500 staffing and recruiting firms from more than 35 countries. He has written two books and has been quoted in the Wall Street Journal, Selling Power magazine, and dozens of trade journals and business publications around the globe. Love is a frequent industry presenter and is a member of the National Speakers Association.
---

Robin Mee
Mee is founder, president, and managing executive recruiter of Mee Derby & Co. Staffing Industry Analysts named her to the 2015 Global Power 100 Women in Staffing and the 2012 Staffing 100 list of most influential staffing professionals. Mee is a nationally recognized expert in the staffing industry who presents regularly at conferences. As a volunteer leader at ASA, she is the chairman of the staffing as a career taskforce, a founding member of the women in leadership taskforce, and a member of both the education and certification committees and the search and placement policy council. Mee is on the board of directors of the Capital Area Staffing Association as past president and current program chair.
---

Katrina Menzigian
As vice president, research relations, for Everest Group, Menzigian is responsible for offering the company's point of view on critical developments within the global services industry to strengthen and expand dialogue within the marketplace. In this role, she engages with key service provider and enterprise executives, industry organizations, and other stakeholders to ensure enduring collaborative relationships between Everest Group and these organizations for the benefit of the evolving outsourcing and offshoring industries at large. She brings more than 15 years of experience in conducting market research, developing competitive intelligence, and advising service providers and buyers on a wide range of outsourcing, offshoring, and business process outsourcing (BPO) issues to her role. Menzigian's past roles include vice president, BPO research, at both Everest Group and IDC, where she led the BPO research portfolio and the analyst teams, developing and presenting cutting-edge research on key BPO issues across markets. Menzigian's background also includes research and consulting roles at GLOBALnet, American University of Armenia, and the Edward R. Murrow Center for International Communications.
---

Cadence M. Moore, Esq.
Moore is an attorney at Hammond Law Group LLC. She helps private companies, not-for-profit organizations, and professionals with employment-based immigration matters. Moore is particularly experienced in helping large, mid-sized, and small organizations preparing and filing H-1B petitions, including H-1B cap subject cases, extensions, and H-1B portability cases with U.S. Citizenship and Immigration Services for a wide range of occupations, including IT workers and physicians.
---

Michael Scott Morefield, MBA, CSP
Morefield is director of marketing for @Work Personnel's 23 branches. He has spent more than 17 years with the company, and previously held roles in staffing and branch management. His bimonthly editorial columns on the staffing industry website Staffing Talk not only passionately and logically defend the staffing industry against critics, but also cover everything from hilarious drug test failure excuses to the crazy reasons temporary employees get released on their first day of work. His work on a variety of other subjects, from marriage and parenting to business and politics, can also be found on The Blaze, Breitbart, WND, BizPac Review, and many other sites, including his own blog, A Morefield Life.
---

Annemarie Muntz
Muntz studied social and economic law in Utrecht, Netherlands. She is currently director, group public affairs, at Randstad Holding. Muntz was elected president of the World Employment Confederation (formerly Ciett), representing the global employment sector, in May 2014. She has chaired the European region of World Employment Confederation since 2005. Muntz was secretary general of ABU, the Dutch staffing industry association, from 1991 to 1996. Since then, she has worked in various legal and public/government affairs functions for a multinational human resource services provider.
---

Dwight D. Myfelt, Esq.
Myfelt is an attorney at Hammond Law Group LLC and works primarily in the area of business immigration relating to health care issues, particularly for physical therapists and nurses. He also handles removal and deportation cases.
---

Diya Obeid
As the chief executive officer of JobDiva, Obeid is responsible for setting the business and technology strategy of the company. With more than 30 years of experience in IT consulting services, he has been a force in the recruitment industry. His longstanding commitment to technology and process improvement is evident by several pending patent applications for technologies related to search and the recruitment process. Obeid is also the founder of Axelon Services Corp., a national IT staffing and consulting organization established in 1977.
---

Susan Packard
Packard has been on the ground floor and helped build powerhouse media brands such as HBO, CNBC, and HGTV. She is the co-founder of Scripps Networks Interactive and former chief operating officer of HGTV. Under Packard's helm, HGTV became one of the fastest growing cable networks in television history. Today HGTV is available in more than 98 million U.S. homes and distributed in more than 200 countries and territories. Packard helped build Scripps Networks Interactive to a market value of more than $10 billion.
---

Sharon Pancamo, CSHO
Pancamo is an experienced loss prevention and safety professional. She serves as area safety manager for Elwood Staffing Services and has a diverse industry background developing innovative, people-focused health, safety, and risk management programs with outstanding, repeatable results. Pancamo is highly effective in identifying risk trends and developing solutions to eliminate, prevent, or reduce risks through loss-control programs, education, and training. She is a member of the ASA workplace safety committee.
---

Art Papas
As Bullhorn's founder and chief executive officer, Papas has led the company through more than 15 years of consecutive growth. He was the original architect of Bullhorn's flagship customer relationship management system, which now helps more than 10,000 companies around the world run their businesses. He sits on the board of directors of both the Massachusetts Staffing Association and Portfolio Science Inc., and he is chairman of the board at Career Collaborative, an organization that strives to end working class poverty. In 2014, Ernst & Young named Papas an EY Entrepreneur of the Year award winner in New England. Prior to starting Bullhorn, Papas started his career as a software engineer at Thomson Reuters.
---

Loretta A. Penn
Penn is the founder and president of PECC LLC, an executive coaching and consulting company. She works with senior executives, business owners, entrepreneurs, and individuals to create greater alignment between business goals, vision, and profitability. Her practice focuses on working with professionals who are committed to developing innovative, creative, and sustainable solutions in the areas of workforce management, talent acquisition, and retention in a diverse global environment. Penn brings more than 25 years of leadership experience at the executive level. Previously, she held the positions of president, chief service excellence officer, and president of the legal staffing division at Spherion Staffing Services, a $1 billion division of SFN Group. She also spent 10 years in sales, marketing, and executive management positions with IBM Corp. In alignment with her coaching and consulting practice, Penn is currently an adjunct professor at George Washington University in the nursing leadership and management program.
---

Denis Pennel
Based on his long-term experience in the field of work and industrial relations, Pennel is a well-respected analyst of the labour market at a European and global level. Work futurist and author of the book The Ego Revolution at Work, he is regularly invited to act as speaker and lecturer for forums, hearings, and conferences. Pennel has been ranked as one of the Top 100 most influential HR professionals at a global level by Staffing Industry Analysts.
Pennel was appointed in 2005 as managing director of the World Employment Confederation (formerly Ciett), the global professional association representing the employment industry. In his role, he is in charge of promoting the interests of the employment sector before international institutions, such as the European Union, the International Labour Organization, the World Bank, and the Organization for Economic Co-Operation and Development.
---

Dave Phillips
Phillips joined Childs Advisory Partners following successful tenures at several global human capital firms. As a director, he manages the company's Jacksonville, FL, office, focusing on firms in the business services sector. Before joining Childs, Phillips served as the vice president of corporate development for Volt Information Sciences. Prior to that, he spent 10 years as vice president of corporate development for MPS Group. Phillips leverages his three decades of experience acquiring, integrating, and managing high-performing business services and technology companies to provide guidance to services firms.
---

Wayne E. Pinkstone, Esq.
As a partner at Fox Rothschild LLP, Pinkstone focuses on labor and employment matters, developing strategies and tactics to help contain costs associated with employee relations, personnel, and labor issues. He advises clients on leave and disability matters at the federal and state levels and on employment discrimination, diversity, sexual harassment, workplace safety, wage and hour compliance, and reductions in the workforce. Pinkstone also defends employers in federal, state, and administrative courts in claims involving discrimination, wrongful discharge, employee whistle blower, and wage and hour collective actions.
---

Cynthia Poole
As director of research for the American Staffing Association, Poole oversees the association's research and data initiatives, including the weekly ASA Staffing Index, quarterly ASA Staffing Employment and Sales Survey, ASA Skills Gap Index, and ASA Workforce Monitor®. She is a primary author of the annual economic analysis of the staffing industry, the association's most widely referenced publication. Poole has a master's degree in business administration and more than 20 years of experience in strategic research and analysis, project management, and financial management in various industries including fast food, newspaper, cable television, electric utilities, government, and staffing.
---

Aisha Quaintance
Quaintance is the founder and chief executive officer of Fillmore Search Group, a highly profitable, multispecialty search firm in San Francisco, as well as a key executive in other companies. She holds several board positions where she consults and assists with driving marketing efforts and operational and behavioral changes toward high business results. A startup and recruiting industry expert, Quaintance has the unique ability to drive multiple lines of revenue while executing necessary operational changes to turn branches, divisions, or companies into highly profitable entities. At ASA, she is vice chairman of the search and placement policy council.
---

Krista Quicke
Quicke is a solution architect for SAP Fieldglass with 16 years of experience in vendor management systems, partnering with clients to architect and deploy global services procurement solutions. Her expertise spans multiple industries and verticals in services procurement channel optimization and global change management. Quicke specializes in services procurement and category strategies, professional services, client services, and account management with clients around the world.
---

Peter Quigley, Esq.
Quigley is senior vice president and general counsel for Kelly Services Inc. As general counsel, Quigley oversees all domestic and international legal functions of the company. He also manages the areas of employment law, litigation and compliance, contracts administration, risk management, global security, and government affairs. Quigley joined Kelly Services in 2002. Prior to that, he worked for more than 10 years at Lucent Technologies and AT&T Corp. Earlier in his career, he practiced law in Washington, DC. He is a member of the state bar of Michigan and the District of Columbia bar.
---

Wendi Roberts
Roberts is executive director for hospital business development at the Joint Commission, in the division of business development, government and external relations. She is responsible for driving product strategy, profitability, and growth for hospital accreditation; disease specific care certification programs; and health care staffing services certification. Prior to her current role, Roberts was a field director and hired, managed, trained, and evaluated surveyor and reviewers' performances and identified strategies to improve the customer's experience during on-site surveys and reviews. Prior to joining the Joint Commission, Roberts administered her own medical legal consulting business, providing expert testimony for a variety of medical legal cases, and provided consultation to health care facilities, physicians, and fire/EMS departments.
---

John Ruffini
Ruffini works for Randstad Professionals as its national director for direct-hire placement, training, and development. He is responsible for day-to-day business operations and growth of the organization's permanent placement practice. He has ownership of organizational training and professional development programs, while serving as a mentor to seasoned and rookie recruiters alike. Ruffini initially joined the Mergis Group in 2000 as managing director of the Annapolis, MD, location. He then co-founded his own professional recruiting and career management firm, Proticon Career Services, before returning to the Mergis Group. Ruffini boasts a tenured career in the recruiting industry, spanning nearly two decades.
---

Eric H. Rumbaugh, Esq.
Rumbaugh is a partner in the law firm Michael Best & Friedrich LLP and represents management in all areas of labor and employment law. In addition, he is chairman of the firm's trade secret and noncompetition team. Rumbaugh litigates cases nationwide involving unfair competition, breach of contract, trade secret misappropriation, and other issues involving incoming and departing employees, and business-to-business disputes involving intellectual property, trade secrets, and unfair competition. He also regularly represents users and providers of temporary employees, consultants, independent contractors, and other contingent talent.
---

Samuel R. Sacco
Sacco has been a partner with R.A. Cohen Consulting since 1998. He has been involved with the staffing industry for more than 30 years and is an expert on the sales and operating procedures critical to mergers and acquisitions. During his tenure, Sacco has provided in-depth knowledge of the staffing industry and historical understanding of its development to numerous trade publications and news media. He works with temporary commercial, information technology, and health care staffing firms, as well as with permanent placement firms, to help them maximize their value in the merger and acquisition process. R.A. Cohen has completed more than 150 merger and acquisition transactions in the staffing industry.
---

Linda Sasser
As president of Impact Performance Group, Sasser works with companies to overcome their workforce challenges and achieve their leadership, HR, and workforce goals. Her enthusiasm for staffing and HR began more than 25 years ago as the small business owner of five Express Personnel Services locations in and around Austin, TX. Sasser's leadership and staffing expertise reflect her experiences as both a small business owner and a corporate executive, and she excels when working on organizational structure and team leadership development that promotes a replicable growth environment.
---

David Savitsky
Savitsky is chief executive officer and founder of ATC Healthcare Services Inc., a national medical staffing company with offices throughout the U.S., and president and founder of StaffBuilders Inc., a national home health care and medical staffing company. He is former chairman and a current member of the ASA health care section policy council, and is former president and member of the executive committee of the American Association for Home Care, a national umbrella organization for home health staffing and supply companies. Savitsky is former chairman and member of the executive committee of the Home Health Services and Staffing Association, a national umbrella organization for medical staffing and home care companies. He has spoken at many ASA national conferences and webinars as well as industry conferences.
---

Nick Schichtle
Schichtle is vice president of the Center of Excellence for Global Direct Hire Solutions at Kelly Services Inc. He is also a member of the ASA policy council of the search and placement section. During his career, Schichtle has held a variety of management and executive search positions with a wide array of highly regarded staffing and financial organizations. With a strong background in executive search and placement and talent acquisition, Schichtle is a valued leader with the passion, ability, and experience that are necessary for the development of high-performance, results-oriented, and collaborative teams in both professional/executive search and direct placement settings.
---

Donald W. Schroeder, Esq.
Schroeder is a partner in the law firm Foley & Lardner LLP and is a member in the firm's employment, labor, and benefits section. He has extensive trial experience in state and federal courts representing Fortune 500 clients on a wide range of employment matters, including restrictive covenant litigation, wage and hour class actions, and single plaintiff discrimination cases. In addition, Schroeder regularly handles traditional labor matters for clients, including union avoidance training, unfair labor practice proceedings, union elections, mass picketing and 10(j) injunction proceedings, labor arbitrations, and collective bargaining negotiations.
---

Brian Scott
Scott joined AMN Healthcare in 2003 and was appointed chief financial officer, chief accounting officer, and treasurer in 2011. Prior to that time, Scott served in a variety of financial and operational roles, including most recently as senior vice president of operations, finance, and business development, where he oversaw corporate financial planning and analysis, capital funding, and business development activities. Scott started his career in San Francisco with KPMG and later became a partner in a mid-sized certified public accounting firm.
---

David Searns
Searns is chief executive officer of Haley Marketing, a content marketing and web design firm that works with more than 800 staffing and search firms throughout the U.S. and Canada. For the past 19 years, Searns and his team have helped staffing firms to stand out from the competition, get past HR, sell higher-margin staffing solutions, improve sales productivity, and nurture relationships with clients and candidates. Haley Marketing offers website design, blogging and social media, email marketing, direct mail, and strategic and creative support. Prior to forming Haley Marketing, Searns was director of marketing for a New York temporary staffing and direct placement service.
---

Bart Selman
Selman is a professor of computer science at Cornell University. He has authored more than 90 publications, which have appeared in Nature, Science, Proceedings of the National Academy of Sciences, and a variety of conferences and journals on artificial intelligence and computer science. He has received five Best Paper awards. He has also received the Cornell Stephen Miles Excellence in Teaching Award, the Cornell Outstanding Educator Award, a National Science Foundation Career Award, and an Alfred P. Sloan research fellowship. He is a fellow of the American Association for Artificial Intelligence and a fellow of the American Association for the Advancement of Science.
---

Peter Sheahan
Sheahan is known the world over for inspiring innovative business thinking and lasting strategic change. He has established himself as a highly successful entrepreneur with his international thought leadership practice and as the chief executive officer of Karrikins Group (formerly ChangeLabs), a global consultancy that builds and delivers large-scale behavioral change projects for clients such as Apple and IBM.
---

Stephen Shields
As a senior consultant with Gallup, Shields works with organizations to enhance both customer and employee engagement. His emphasis with his clients is on operationalizing Gallup science. Accordingly, his work in the areas of branding, employee culture, effective client/customer interactions, targeted hiring, and talent development is characterized both by practical insights and timely interventions. Shields accomplishes this by working with clients to design effective interventions that facilitate learning, execution, and accountability. He helps to execute these interventions through executive and mid-manager one-on-one coaching, platform events, and team sessions. Shields is a freelance writer and has published articles in such publications as Rev magazine and Next-Wave. He has also written chapters for two books treating the nexus of technology and religion.
---

Brad Smith
Smith is the director of search engine optimization and social media at Haley Marketing, the nation's largest marketing firm dedicated to servicing the staffing and recruiting industry. Smith has 13 years of experience in the staffing and recruiting industry helping organizations develop and implement strategic marketing plans. As a certified inbound marketing specialist, Smith has helped more than 300 staffing and recruiting companies with website development, search engine optimization, online reputation management, blogging, and social media marketing. A frequent contributor to Haley Marketing's educational webinar series for the staffing industry, Smith has presented for several staffing industry groups and associations and has been quoted in industry publications.
---

Tony Stajduhar
Stajduhar is president of Jackson Physician Search. With more than 30 years in health care strategy, he is a recognized leader and innovator in the recruitment of physicians and advanced practice providers. Stajduhar began his career with Jackson & Coker in 1986 and was quickly promoted to vice president of the firm's northwest region. He then developed a regionally-based Rocky Mountains physician recruitment firm into a national presence, and worked with a large health care system to launch an in-house recruitment team that placed over 900 physicians annually. Returning in 2009 to build Jackson's permanent placement segment, Stajduhar led the formation of Jackson Physician Search in 2016.
---

Lindsay Stanton
Stanton is chief client officer for Digi-Me, a video technology company for talent acquisition that helps organizations add new dimension to their job and employment brand messaging. At Digi-Me, Stanton has facilitated relationships with 19 partners, including the largest recruitment advertising agencies, global recruitment process outsourcers, and staffing firms. A subject matter expert on the use of video technology as a recruitment tool, Stanton works closely with industry leaders, creating new and better ways to connect jobs and job seekers. She has been a featured speaker at the Society for Human Resource Management on the topic of "The Convergence of Video, Mobile, and Social for Talent Acquisition and Branding," as well as a featured leader in the recruitment space. Stanton's past experience includes economic development for a large Chicago municipality, wherein she facilitated retail and commercial growth by working with the nation's largest developers. She also has extensive sales and marketing experience working with Fortune 500 accounts.
---

Rachel Stevens
Stevens is the director of benefits and compensation for Staffmark. She is involved in strategic planning, Affordable Care Act issues, benefit plan development and direction, vendor management, and compensation planning for an internal population of 1,000 employees and a temporary staffing employee group of more than 160,000 employees nationwide.
---

Alan Stukalsky
As chief information officer for Randstad, the world's second largest provider of HR solutions and staffing, Stukalsky is responsible for all information technology strategy, planning, and implementation in the U.S and Canada. He is passionate about building a business focused technology team that drives innovation and results. Prior to rejoining Randstad in 2009, he served as CIO of Church's Chicken, a $1 billion quick service restaurant chain.
---

Jeff Taylor
As director of analytics solutions at Equifax Workforce Solutions, Taylor is responsible for helping employers leverage data and analytics solutions to solve common compliance challenges such as the Affordable Care Act. Taylor has spent the last two years working with companies of all sizes and across all industries to help them navigate the complexities surrounding ACA compliance. Taylor serves as an Equifax ACA subject matter expert and assists clients with best practices for eligibility determination, reporting, and overall administration of the legislation. Taylor's previous experience includes leadership positions at Blackbaud, a provider of customer relationship management software to nonprofit organizations, where he worked with institutions of all sizes to provide financial and fundraising automation solutions.
---

Jesus Unzueta
Unzueta joined TrueBlue Inc. as senior vice president and chief information officer in September 2014. Prior to joining the company, he was SVP and CIO of operating platforms and client implementation at Sirva, one of the world's largest relocation and moving services companies. In 2009, Unzueta founded and held the positions of CIO and chief operations officer for PlateTxt Inc. In 2006, he was vice president of operations and information technology for Convera Inc., a vertical search services company. Unzueta was the recipient of a 2014 InfoWorld Technology Leadership Award for technology creation and advancement. He is a former member of the U.S. Marine Corps.
---

Moshe Vardi
Vardi is the george professor in computational engineering and director of the Ken Kennedy Institute for Information Technology at Rice University. He chaired the computer science department at Rice University from January 1994 until June 2002. Prior to joining Rice in 1993, he was at the IBM Almaden Research Center, where he managed the mathematics and related computer science department. His research interests include database systems, computational-complexity theory, multi-agent systems, and design specification and verification. Vardi is the author and co-author of about 400 articles, as well as two books. He is the recipient of numerous awards, including three IBM Outstanding Innovation awards, and is an editor of several international journals. He is a Guggenheim fellow, as well as a fellow of the Association of Computing Machinery, the American Association for the Advancement of Science, the Association for the Advancement of Artificial Intelligence, and the Institute for Electrical and Electronic Engineers. He is a member of the U.S. National Academy of Engineering, the American Academy of Arts and Science, the European Academy of Sciences, and the Academia Europea.
---

Wendell Wallach
Wallach is a consultant, ethicist, and scholar at Yale University's Interdisciplinary Center for Bioethics. He is also a senior adviser to The Hastings Center, a fellow at the Center for Law, Science, and Innovation at the Sandra Day O'Connor School of Law at Arizona State University, and a fellow at the Institute for Ethics & Emerging Technology. At Yale, Wallach has chaired the center's working research group on technology and ethics for the past 10 years and is a member of other research groups on animal ethics, end-of-life issues, and neuroethics. Wallach is author of A Dangerous Master: How to Keep Technology From Slipping Beyond Our Control, and co-author, with Colin Allen, of Moral Machines: Teaching Robots Right From Wrong. He has an international reputation as an expert on the ethical and governance concerns posed by emerging technologies—particularly artificial intelligence and neuroscience. In 2014 he received the award for ethics from the World Technology Network, and in 2015 was selected for a Fulbright research chair at the University of Ottawa.
---

Mark Wayshak
Wayshak is the author of two books on sales and leadership, Game Plan Selling and Breaking All Barriers. He is a sales expert who created the game plan selling system based upon his experiences as an All-America athlete, Ivy League graduate, and startup entrepreneur, as well as years of research, training, and selling. Wayshak has established a revolutionary selling system for salespeople, entrepreneurs, and companies alike. He is a regular online contributor for Fast Company, Forbes, Entrepreneur Magazine, Huffington Post Business, and the salesforce.com blog.
---

Jack Wellman, TSC, CSP
Wellman is president of Wellman Insights LLC. Prior to establishing Wellman Insights, he served as a c-level executive of both private and public staffing firms for more than 25 years, applying professional, strategic management techniques and processes to entrepreneurial organizations. At Oxford Global Resources and, more recently, Joulé Inc., his leadership resulted in significant organic and acquisitive business growth with annual revenues increasing to more than $125 million. His success at Joulé Inc. culminated in its sale in late 2013. Wellman is past president of the New Jersey Staffing Alliance and has been a long-time volunteer with ASA.
---

Steven J. Whitehead, Esq.
Whitehead is chair of Taylor English's employment and labor relations group, and represents management in disputes involving the employer–employee relationship. Whitehead has represented employers in federal and state courts throughout the U.S., and also represents employers before state and federal agencies. He has deep experience in legal issues involving the staffing, contingent labor, and employment solutions industry, having represented companies in the industry for more than 25 years. He often collaborates with ASA regarding legal and business issues facing the industry.
---

Kim Whiteley
Whiteley, executive recruiter and director, brings more than 20 years of staffing industry and search experience to Mee Derby & Co. She focuses nationally with an emphasis in the professional services sector, working with both privately held and national firms to help increase their footprint and attract senior leadership. Prior to joining Mee Derby, she spent 15 years with Spherion (formerly Norrell) in sales management and sales in the areas of professional services, IT, and administrative. Her work experience includes managing and selling staffing services in the Washington, DC, region and nationally. She spent the four years prior in executive search.
---

Michael Whitmer, CSP
Whitmer is the Global Chief Information Officer for Recruit Holdings' International staffing business focusing on Advantage Resourcing's and Staffmark's day-to-day operations while also providing technology strategy and oversight to Recruit's international staffing businesses in the US, Europe and Australia. He has created and deployed a global technology platform that consistently delivers business value for Advantage Resourcing and Staffmark. He has a strong background integrating technology into business operations and managing complex enterprise technology. Whitmer is a "technologist for business strategy sake" which means he believes in implementing the right technology for the BUSINESS need. He is an avid golfer.
---

Scott Wintrip, PCC
As president of the Wintrip Consulting Group and StaffingU, Wintrip has helped thousands of companies across the globe increase revenue, improve profitability, expand market share, boost employee retention, and decrease labor intensity. He has consulted for, coached, and educated more than 40,000 staffing professionals, creating more than $1.2 billion in positive economic impact for his clients. For the third consecutive year, Wintrip has appeared on the Staffing 100 list of most influential leaders in the industry—as a result of his innovative leadership, development of cutting-edge training programs, and host of practical and sustainable solutions. He is also the author of the book Sales Yoga: A Transformational Practice for Opening Doors and Closing Deals.
---

Mike Zinni
Zinni is director of software development for Stat Staff Professionals Inc., a nurse-owned, Pittsburgh-based recruiting firm that has been working with local health care professionals for more than 17 years. Zinni became a part of the in-office Stat Staff team in August of 2015 after several years working as its programming contractor. Bringing 35 years of experience in software engineering and development, Zinni works daily to build and streamline in-house and client technologies. From throwing on a hard hat and steel-toed shoes, to working with aircraft engine components and power submarines, to founding and running his own software development company for 15 years, Zinni has done it all.
---