Social Media and Health Care—Campaign, Connect, and

Engage
Overview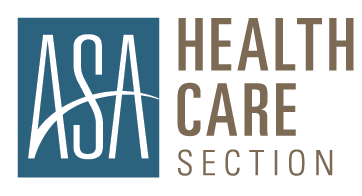 Brought to you by the ASA Health Care Section.
Highlights
Social media lets the public, patients, and health care professionals communicate more easily—and health care providers are beginning to realize that it presents another way for them to serve the public, patients, and physicians while building awareness of and enhancing their brands.
This webinar will help you understand how social media can help solve your current recruitment challenges and reach your dream candidates in the health care industry. By incorporating social media into your recruitment processes and recruitment methods, you open yourself up to developing relationships with active and passive candidates.
In this webinar attendees, will learn
What content and activities resonate with health care professionals on social media
How to interact with health care professionals on social media
Ways to overcome challenges and take advantage of opportunities when using social media
Presenter
Lisa Lloyd, social media specialist, American Nurses Association
Sign in or become a member to access past webinars