April 20, 2018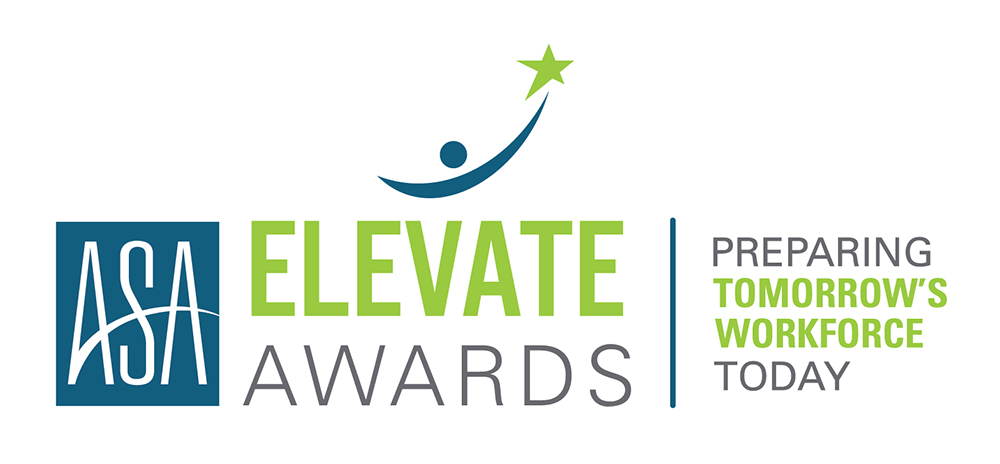 Awards Honor Best Work-Based Learning Programs in Staffing Industry
The American Staffing Association today introduced a professional recognition program for member companies—the ASA Elevate Awards. This new program celebrates the most innovative and effective work-based learning programs designed specifically for temporary and contract employees.
"Addressing the skills gap challenge is a top ASA priority for 2018, and many member staffing firms are offering employee skills enhancement programs developed on their own or in partnerships with clients, government agencies, and educational organizations," said Richard Wahlquist, ASA president and chief executive officer. "The ASA Elevate Awards will recognize the best of these work-based learning programs and encourage other staffing companies to launch their own programs to help narrow the skills gap in the U.S."
ASA Elevate Awards will be conferred in four award classes based on company annual sales. ASA member staffing companies must complete an online form and provide supporting digital and/or print materials. There is no fee to enter this awards program. Submissions are due July 1.
Elevate Award honorees will be featured in ASA publications and celebrated at Staffing World 2018, Oct. 16‒18 in metro Washington, DC.
To learn more about and apply for ASA professional awards programs—National Staffing Employee of the Year and sector All-Stars, ASA Elevate Awards, ASA Genius Awards, and ASA Care Awards, visit americanstaffing.net/awards.
# # #
About the American Staffing Association
The American Staffing Association is the voice of the U.S. staffing, recruiting, and workforce solutions industry. ASA and its state affiliates advance the interests of the industry across all sectors through advocacy, research, education, and the promotion of high standards of legal, ethical, and professional practices. For more information about ASA, visit americanstaffing.net.