September 21, 2011
Debby Johnson calculates that contract work is the perfect fit.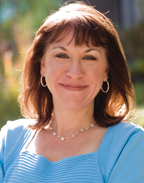 Debby Johnson, a certified public accountant, chooses a contract career because it provides her with challenging assignments and scheduling flexibility. "Contract work allows me to fit my job around my life as opposed to fitting my life around my job," says Debby. "Contract work is my fit."
As a contract accountant under the Parker & Lynch Consulting division of ASA member Accounting Principals, Debby has provided accounting and finance expertise in a variety of roles to help small businesses and global financial services institutions alike maintain seamless accounting systems. As a woman dedicated to her family, Debby has been able to customize her work schedule to care for her mother when she fell ill, to increase her work hours when her husband transitioned his career, and to spend valuable time with her children when they are on vacation from school.
"Debby is a living example of how someone can deliver quality work while meeting her personal commitments outside of the workplace," noted Jennifer Dodge, Accounting Principals managing director.
That's why Debby was honored as the 2011 National Staffing Employee of the Year. "This award means the world to me because it shows you don't have to be a permanent employee at a company to be recognized for doing a good job," said Debby. "I have been truly blessed with having some great assignments, working with great people, and gaining tons of experience in different roles."