Tapping Untapped Talents: Fair-Chance Hiring
November 28, 2023
Brought to you by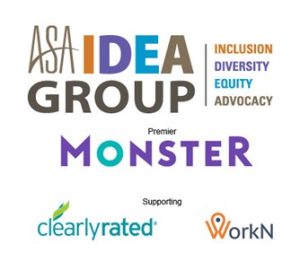 Who Should Attend
Staffing, recruiting, credentialing, workforce solutions industry leaders, chief executive officers, board members, team managers and leaders, information technology personnel, human resource staff, billing and coding personnel, marketing and business development team members, and industry professionals.
Highlights
Many recruiters have standard talent pools they habitually recruit from. However, when you rely too much on your standard pools, you catch the same fish over and over—or you run out. It is time to look to additional sources to recruit a diverse array of qualified candidates. Under "fair chance" hiring practices, employers refrain from asking about or considering candidates' criminal backgrounds in their employment decisions.
During this webinar, attendees will learn
What resources and partnerships are available for recruiting justice-involved individuals
New approaches to use for candidate screening and background checks
How to help clients understand the value of a diverse workforce
---
Presented by:
Jodi Anderson Jr.
co-founder, Rézme

Chelsea Bardot Lewis
chief operating officer, Working Fields

Amelia Nickerson
chief executive officer, First Step Staffing

This webinar qualifies for 1.0 hour of CE toward maintaining your ASA credential.