How big is the staffing industry? Who works in it? What types of jobs do they do? The American Staffing Association pulls together staffing industry facts and data, from its own surveys and external sources, to characterize the size and scope of the industry and the people who work in it.
Staffing Industry Fact Sheets
Get the numbers on staffing for the industry as a whole and state-by-state.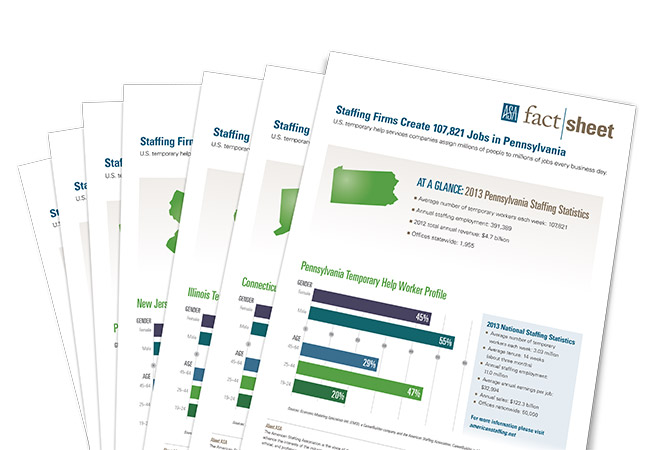 2016 Staffing Industry Economic Analysis
How Much Runway Remains? While slowing, the staffing and recruiting industry continues to grow faster than jobs overall and the economy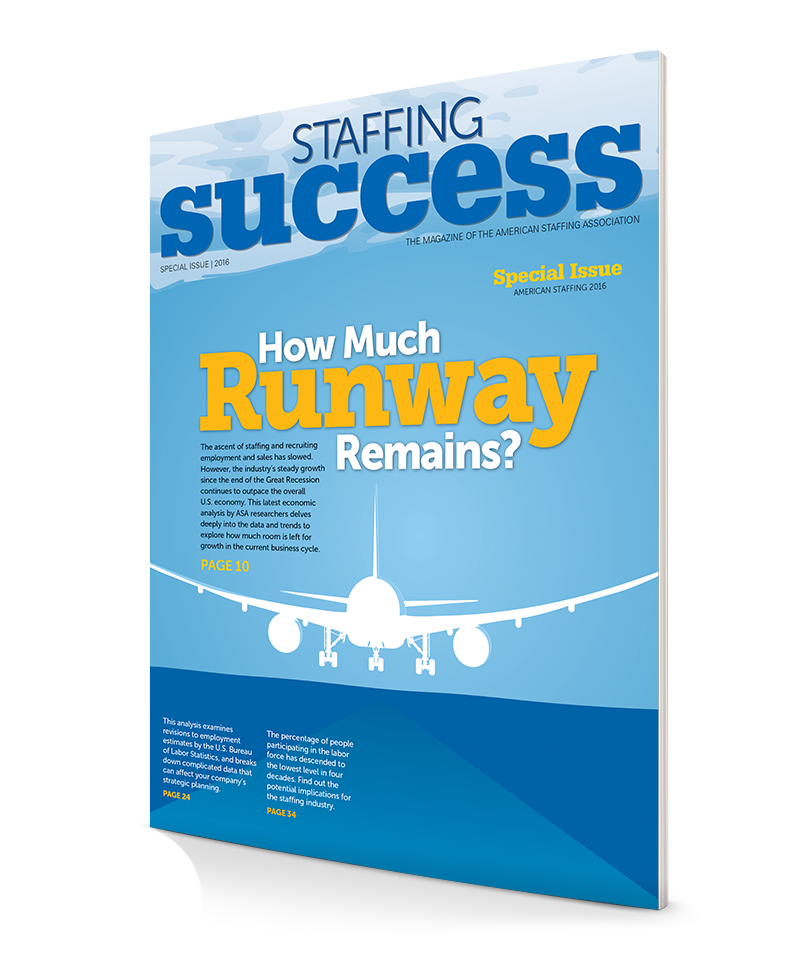 Each year, it's the most anticipated report in the staffing industry. The annual Staffing Industry Economic Analysis, published by ASA in Staffing Success magazine, offers an informed and detailed overview of the current state of the economy and how statistical trends are affecting the staffing business.
We've got lots of runway left!" That's a declaration often made in casual conversations by confident business executives and economists. They are referring to the continued post-recession expansion of the U.S. economy. Now more than seven years old, the current expansion is 40% longer than the average of the growth periods since World War II.