Staffing World delivers the most comprehensive, diverse, and engaging learning oportunities in the staffing, recruiting, and workforce solutions industry. Whether you are new to the industry or a 20-year veteran, you will gain valuable, cutting-edge information, strategies, connections, and resources.
Roundtable Discussions
10:45 a.m.–12 noon
Attendees are empowered to explore the staffing industry's most pressing business and operational issues and gain practical solutions in peer-to-peer facilitated roundtable learning and networking sessions. Kick off your Staffing World experience by gaining topic-specific insights from others. See this year's discussion topics by table.
Workshops
10:45 a.m.–12 noon
Manage and Lead a Top-Performing Sales Team
Linda Sasser, chief executive officer, Impacting Leaders
Have you had a successful sales career within the staffing industry, yet are shocked at how challenging it is to lead your own sales team? You're not alone. Even when you're a pro at the game, making the transition from player to player-coach and finally to coach isn't a seamless transition. In this workshop, Linda Sasser will share her industry experiences and expertise in motivating, developing, and leading a top-performing staffing sales team. Find out what your sales team needs from you (but won't tell you), the shared habits of highly successful sales teams, and how to set expectations and enforce accountability.
Women in Leadership: Advocating for Ourselves as Women Leaders
Kelly Irons, chief executive officer, developUs
Studies like the Thomson Reuters Women of Influence survey have found that women in executive leadership positions report they are uncomfortable engaging in self-promotion. This hesitancy is likely costing women leaders in the staffing industry promotions and pay raises—especially since men don't have the same reluctance to self-promote. Presenter Kelly Irons has practical advice for women who are ready to advocate for themselves, which focuses on recognizing, preparing, initiating, and navigating self-advocacy opportunities.
Sponsored by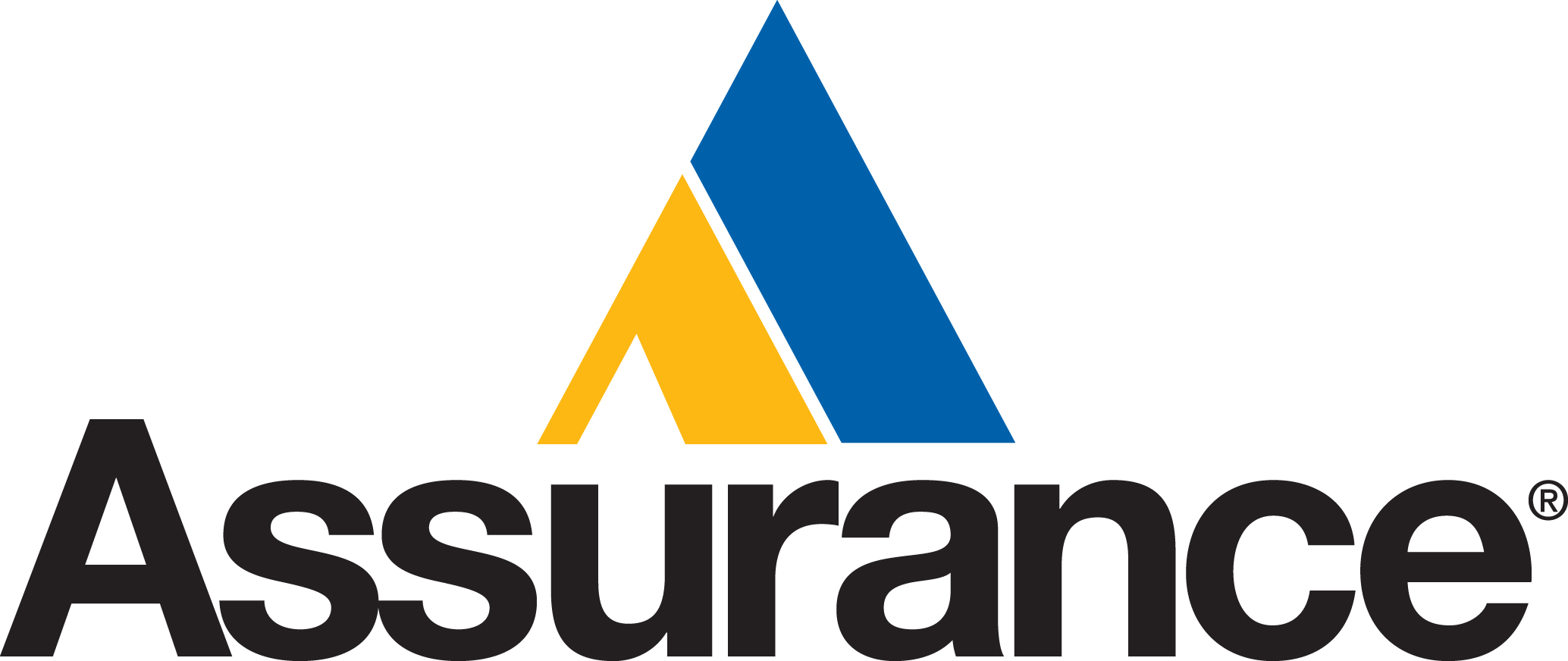 Industry Trends Driving Staffing Company Growth in 2018 and Beyond
Eric Gregg, chief executive officer and founder, Inavero
Client, candidate, and employee expectations are changing faster than ever, and today's staffing providers must continually seek out opportunities to adapt and evolve their offerings—or risk being left behind. Join Eric Gregg for a look at key findings from new research (conducted in partnership with ASA) that highlights the relationship between service strategy and company growth. Attendees will learn about industry trends and service benchmarks, hard-fought lessons from the field of client and candidate satisfaction, and tangible strategies for shepherding business growth now and in the future.
Sponsored by

How to Conduct an Effective Post-Accident Investigation
Brent I. Clark, partner, Seyfarth Shaw LLP
Nicholas DeJesse, assistant regional administrator, cooperative and state programs, Occupational Safety and Health Administration Region III
While ASA members keep safety at the top of their business priorities, accidents can happen in the workplace. Explore the potential legal liability that can arise with workplace accidents, and the recommended steps for staffing professionals in investigating incidents, including witness interviews and documentation. Experts from OSHA and law firm Seyfarth Shaw will share case studies and focus on how to conduct a competent post-accident analysis designed to identify the causes of the accident, and recommend appropriate corrective actions.
What Do Smart Financial Executives Want to Know?
Panelists: Robert Badolato, chief financial officer, CoWorx Staffing Services
Chuck Bartlett, chief financial officer, HW Staffing Solutions
Ben Elliott, chief financial officer, Randstad
Jonathan Neff, chief financial officer, Hire Dynamics LLC
Shawn W. Poole, co-founder and adviser, Employbridge Holding Co.
Maximize your bottom line by thinking like a business owner in this workshop specially designed by chief financial officers, which will focus on financial levers that create value pertinent to the industry. Panelists will share what has worked and war stories about volume growth, cash generation, technology, and risk management related to cyber security and greater use of software as a service solutions. Join these CFOs as they explore how to be a strategic leader, how to plan for the worst (the next recession), and how artificial intelligence (AI) and robotics automation processing (RPA) are impacting the future of your business.
Workshops
2:15–2:45 p.m.
Staffing's Secret Sauce: Building a Sales Strategy and Execution That Wins
Josh Mastel, founder and chief executive officer, UpRoar Partners LLC
The staffing business is a crowded space, and there's a lot to keep track of: Is your team chasing the right business, and how are they getting in front of decision makers? Is cold calling really dead? What is the most effective sales strategy in today's changing marketplace? So how do you stay ahead of the curve with the strategy your sales team is executing on? This fast-paced, thirty-minute workshop will send you on your way to building the right sales strategy, backed with the best way to execute it.
3–4 p.m.
Address Your Internal Talent Shortage—Implement a College Recruiting Program
Facilitated by Threase Baker, TSC, CSP, president, Abbtech Professional Resources
Panelists: Bradley Block, CSP, chief operating officer and principal, Rotator Staffing Services Inc.
Amy Bollinger, TSC, CSP, CSC, CHP, director, learning and development, AtWork Group
Michele McCauley, senior vice president, human resources, and principal, Apex Systems
Staffing companies are hiring interns, entry-level college graduates, and early career professionals at unprecedented levels for internal corporate positions. Promoting the staffing profession can help tackle the internal talent shortage. This panel of staffing executives will show you why every staffing firm can benefit from a college recruiting program, and how you can get started. Learn from experts who have implemented a program and successfully expanded their sourcing, recruiting, and sales teams.
Going Old School: The Art and Science of Making Every Call a Great Call
Paul Siker, chief executive officer, Advanced Recruiting Trends
Recruiting has always been a vocation that is grounded in effective and timely communications. In a market climate where the demand for capable talent dramatically exceeds the available supply, being adept at making compelling introductory calls to passive candidate prospects is an essential skill. Increasingly, email, text messaging, social media, and other technology-enabled communications are the path of least resistance for recruiters. Join Paul Siker as he shares the science, psychology, mechanics, and word tracks that can allow any recruiter to favorably distinguish his or herself in the eyes and ears of talented candidates. In this highly interactive session, attendees will learn to executive techniques Siker has successfully utilized with individual contributors, line managers, and executive-level candidates.
New Legal Rules for Identifying and Fixing Pay Discrimination
Scott Pechaitis, Esq., principal, Jackson Lewis PC
Federal and state governments have been slowly changing the definition of "pay discrimination" in an effort to close the persistent gender "pay gap." The effort has been supercharged by the #MeToo movement and stories of sexual harassment in all industries that have been dominating headlines. Big data and the digital age have changed how we look at pay discrimination, with Equal Employment Opportunity Commission and class-action attorneys using data to advance lawsuits. All of this has led to a whole new set of best practices for setting starting salaries, monitoring pay ranges, broadening conceptions of comparable work, and ensuring employees are paid fairly. In this workshop, attendees will learn about the evolving equal pay landscape and tips for building a defensible compensation system.
Section Forums
4:15–5:30 p.m.
Always popular sessions at Staffing World, Section Forums deliver content specific to a sector of the industry: engineering, IT, and scientific; health care; industrial; office–administrative; professional–managerial; and search and placement. These six areas also are represented by six ASA sections, which are free to join for ASA members. Learn more at americanstaffing.net/sections.
Engineering, IT, and Scientific:




Social Networking and Recruiting: How the Game Is Changing in 2018
Matthew Nagler, managing partner, BANKW Staffing
Recruiting has been on a dramatically changing curve for the last couple of years. These changes all lead to the junction of low unemployment numbers and the critical importance of a strong employer brand and recruiting efforts. Recruiters are at the helm of shifting the mass "apply" mentality to one of strategy and targeted effort. Join other Staffing World attendees for a dynamic discussion on how to effectively communicate your company's employer brand, and the employment brands of your client companies.
Health Care:




The Price Is Right
Facilitated by Stephen Savitsky, chairman and president, ATC Healthcare Services Inc.
Panelists: Christopher Coates, CHP, chief operating officer, OR Nurses Nationwide
Kirk Marshall, president, Northeast Med Staff
Barry McDonald, president, Preferred Healthcare Registry
This panel will discuss techniques to learn market rates and factors that affect pay rates for medical staffing. They will explore the dangers of overpaying, negotiations, and managing expectations of both your candidates and clients.
Industrial:




Innovation and Education: A Partnership to Close the Skills Gap
Facilitated by Frank Britt, chief executive officer, Penn Foster
Panelists: Claudia Borja, human resources manager, Alside
Cathi Canfield, vice president of associate experience and advancement, EmployBridge
Maria Escamilla, supply room attendant, Alside
By 2025, the manufacturing industry projects a two million worker deficit due to lack of skilled talent. Employers must consider solutions outside typical recruitment methods to generate a skilled workforce and close skills gaps. This session will showcase how employees are advancing into harder-to-fill positions and higher-paying careers thanks to an innovative education program from one of the nation's largest workforce specialist staffing agencies. Attendees will learn how one forward-thinking manufacturer has taken the lead in this effort, offering pay increases, advancement opportunities, and other incentives to associates completing the programs.
Office–Administrative:




Taking the Candidate Interview Digital
Jacob Rhoades, senior vice president, Parker Staffing Services
In 2010, Steve Jobs introduced Facetime, which for the first time integrated video chat directly into the operating system and hardware of a handheld device. While video teleconferencing existed before this point, it was primarily software-driven and unreliable or too expensive. Today, video chat is ubiquitous and smart phones represent a gateway directly to job seekers. Despite this, many staffing agencies still insist on in-person interviews with their candidates. Four years ago, one agency made the leap fully into digital interviewing. This session will share how it was implemented, lessons learned and benefits they've seen, and where they plan to go next. It is their belief that video interviewing is a low-cost, low-barrier methodology to improved satisfaction, faster speed-to-fill, and lower costs for the industry as a whole.
Professional–Managerial:




Enhance Candidate and Client Acquisition Through Digital Marketing
Adam Bleibtreu, chief marketing officer, Creative Circle and ASGN
Explore traditional and nontraditional marketing techniques to enhance client and candidate acquisition. See demonstrations using media channels like LinkedIn, Facebook, Instagram, Twitter, and paid media to build your business, and learn how to use analytics to determine effectiveness.
Search and Placement:




The Million Dollar Recruiter Mindset: How the Top 1% Think and Act
Mike Lejeune, president, Lighting the Path
Are high-flying recruiters who generate more than a million dollars in search fees just wired differently? As part of a research project on leading high performing teams, Mike Lejeune, president of Lighting the Path, met with industry leading professionals who consistently break the $1,000,000 barrier to better understand their strategies for success. He discovered that they all share traits that are not caused by DNA but rather consistent techniques and strategies. It is the combination of how they act and think that generates world-class results. This workshop provides a roadmap to the methods and mindset that produces breakthrough performance
Workshops
11 a.m.–12:15 p.m.
Market Intelligence to Capitalize on Industry Opportunities
Cynthia Davidson, director of research, American Staffing Association
Are you in search of data-driven information and insights to help you target opportunities for your staffing company? Join this Q&A session to find out what employment trends are impacting the staffing industry currently and into the future, what research and data are available, where to access those resources, how to interpret the trends, and how that business intelligence can be applied to support data-driven decisions. Leave the session with a copy of the 2018 ASA Staffing Industry Playbook.
Growth Strategies for Diverse Suppliers in the Workforce Solutions Industry
Panel Facilitated by Ken Taunton, CSC, president and chief executive officer, The Royster Group Inc.
Panelists: Norma Marquez-Barahona, diversity and inclusion manager, Randstad North America
Paula Ratliff, vice president and general manager, ManpowerGroup
Kate Zawyrucha, practice director, strategic partnerships and sourcing, Apex Systems
Diverse staffing companies from across the U.S. (including minority, veteran, LGBT, small, and woman-owned businesses) often partner with larger companies that have minority supplier initiatives and opportunities. Program leads from ManpowerGroup, Randstad, and Apex Systems will discuss business growth strategies and their processes regarding selection and partnering with minority owned staffing companies. Get to know key players in the diversity supplier space at Staffing World's inaugural diversity supplier networking opportunity and learning forum.
Women in Leadership: Financial Acumen to Drive Results
Brian Frydenlund, principal, Growth Mindset Group LLC
Paige Turnes, chief financial officer and principal, Apex Systems
How do you best measure success in your staffing company—gross margin percent? Mark-up percentage? Operating Income? Become a more well-rounded staffing leader by enhancing your understanding of staffing company financial metrics. Learn key financial terms and concepts, the basics of income statements and balance sheets, how to critically analyze financial data, and how to recognize financial patterns and opportunities for your company. Participants will gain valuable insight into organizational financial strategy through small-group case studies as they gain a better understanding of financial data and how to communicate financial performance to staff.
Sponsored by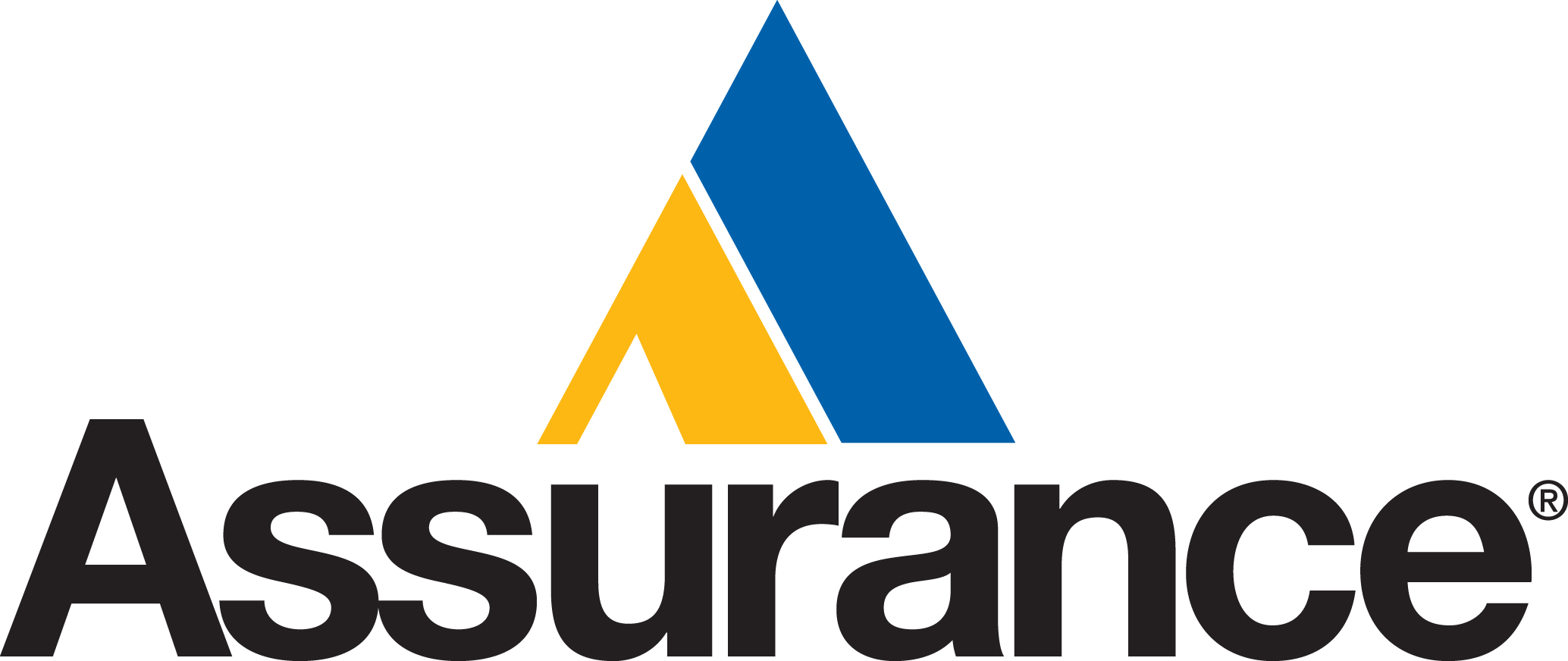 Background Screening: What You Don't Know Can Hurt Your Company
Debra Keller, vice president of compliance, Reference Services Inc
Erin Novak, counsel, Montgomery McCracken Walker & Rhoads
Are you violating the Fair Credit Reporting Act? Did you know you're liable for negligent hiring? In today's litigious environment, performing background checks is more important than ever: An employer can improve applicant quality, reduce employee theft and violence, and protect themselves from negligent hiring. However, not understanding what makes a background check truly comprehensive or the differences between bad data and good data can almost render a background check useless. Learn about comprehensive reports, data sources, and many hot legal compliance traps and how to avoid them. It's a must attend session for all staffing professionals who are responsible for talent management, hiring and recruiting, or compliance practices in their organization.
12:15 –1 p.m.
The New Language of Staffing
Catherine Farr, director, maslansky + partners
It's not what you say—it's what they hear. How can you woo job seekers to fill your talent pipeline? Learn what to say (and what to avoid), as well as how to say it, to become a valued first choice for job seekers. This new language of staffing is based on extensive research querying U.S. job seekers and their influencers to determine their needs, and how staffing companies can be valued partners by addressing job seeker challenges. This workshop will be especially beneficial for anyone who is involved in communications and marketing, sales, and recruiting. Walk away with a handbook that includes the right words and phrasing to attract top candidates in the competitive talent marketplace.
Sponsored by

Medical Marijuana and Opiate Usage in the Workplace: Industry Insights
Diane Geller, Esq., partner, Fox Rothschild LLP
When asking candidates if they are willing to submit to a drug test for your clients, they explain that they use medical marijuana or opioids. How do you handle this? Can you ask for proof? Join Diane Geller as she provides expert advice on what you can and cannot ask candidates about this topic du jour, and what is or is not allowed in states allowing recreational or medical marijuana use. You'll leave this workshop with industry intelligence about what is on the horizon regarding federal and state enforcement.
12:45–1:45 p.m.
Field Trip: Safety Assessment of the Gaylord National Hotel
Sharon Davis, dual CSHO, occupational safety manager, Elwood Staffing Services
Do you know how officials from the U.S. Occupational Safety and Health Administration conduct workplace safety assessments and inspections? Here is your chance to accompany authorized OSHA outreach trainers on a safety-focused walkthrough of the Staffing World 2018 host property. Meet briefly for an orientation, then get your site assessment tool and become part of the inspection team. This unique convention experience will teach you how to think like an OSHA inspector and tell you what to look for when visiting a client site to ensure its safety. Wear comfortable shoes.
Four Ways to Motivate Your Sales Force
Panel facilitated by Diane Poljak, senior vice president, staffing and PEO practice leader, Assurance
Panelists: Bradley Block, CSP, chief operating officer and principal, Rotator Staffing Services Inc.
Morgan Dudzik, executive vice president of national accounts, Premier Employee Solutions
Tom Erb, CSP, president, Tallann Resources LLC
Penny Queller, senior vice president and general manager, Monster
Motivation is key to keeping your salespeople successful over time. While each person on your sales staff is different, the management strategies to motivate your team can be customized to each individual. This executive panel will share how they have successfully developed internal programs which set achievable and trackable goals and metrics. See how to develop motivational tactics for sales people, understand how to create a successful sales atmosphere, and learn how to tailor performance review processes to the individual.
1:15–1:45 p.m.
Empowering All: Inclusion of Talent With Disabilities
Jennifer Sheehy, deputy assistant secretary, Office of Disability Employment Policy
Renee Tajudeen, director, policy communication and outreach, U.S. Department of Labor Office of Disability Employment Policy
Learn about National Disability Employment Awareness Month and ways your company can become engaged as well as support client celebration activities. Observed each October, NDEAM is a nationwide campaign that celebrates the contributions of workers with disabilities, ensuring that all Americans have access to the services and support to enable them to work. Understand the business case for including talent with disabilities in your workforce. About 56.7 million (nearly one in five) Americans have a disability, with 20 million being of working age. Including talent with disabilities brings unique perspectives and innovation to the workforce, and can help meet today's talent shortages. Learn how disability inclusion branding becomes a talent acquisition and sales benefit.
The ASA Legislative Affairs Team and StaffingPAC—Working for You
KarenJo Goodwin, chief executive officer, Exact Staff Inc.
Toby Malara, Esq., government affairs counsel, American Staffing Association
The ASA legislative affairs team protects the staffing industry by promoting a pro-business, free-market agenda focused on growing the economy and creating incentives for companies to invest and hire. Their efforts are augmented by the association's political action committee, StaffingPAC, which supports candidates of both political parties who value the vital role that business in general, and the staffing industry, plays in U.S. economic growth and job creation. In this informative session, learn about the ASA policy agenda and legislative priorities, as well as how StaffingPAC helps the legal team achieve its goals.
Immersion Programs
2–3:45 p.m.
2018's Most Innovative Technology Tools to Reshape Your Staffing Business
Facilitated by Jim Essey, CSP, president, chief executive officer, The TemPositions Group of Cos
Panelists: Hope Bradford, senior IT director, Kelly Services Inc
Kevin Delaski, vice president and chief information officer, The TemPositions Group of Cos.
Tom Erb, CSP, president, Tallann Resources LLC
Technology is changing the landscape of the staffing industry at a frenetic pace. Business owners and senior managers are faced with an important decision: either embrace the changes and integrate them into their business models or get left in their competitors' dust. In this information-packed workshop, a panel of tech-savvy professionals will walk you through the ASA technology ecosystem map, showing you just how broad-based the changes are across every aspect of the staffing business. Then they will introduce you to the newest technology tools for client attraction and engagement; employee attraction, screening, engagement, and retention; and back-office efficiencies. They will finish out with a speed round demonstrating enhancements recently introduced in software you already use in your business. Leave with actionable ideas you can take back to your office and implement to make your staffing company more efficient.
Sponsored by

Bust Through Growth Barriers: The Three Biggest Mistakes You Need to Avoid and How
Amy Bingham, consultant and trainer, Bingham Consulting
Tom Kosnik, president, Visus Group
Failing to plan, failing your people, and failing to consistently grow profit are the three biggest mistakes seen in the presenters' combined 40 years of staffing industry consulting expertise. If you're like many owners, you're an entrepreneur who started with a client or two and grew a company that may today be overly dependent on them. A healthy staffing business requires a roadmap. You also have a team of employees who depend on your success for their own. That requires hiring right, managing correctly, and developing leaders who can run your business whether you're there or not. Finally, you need a financial model that provides visibility to the business so you can sleep at night knowing you're managing cash flow and everyone will be paid. In this immersion program the presenters will share what doesn't work—and what unequivocally does work—to sustain a profitable business over time.
Sponsored by

From Creation to Operationalization: Building a New Hire Training Program
Jenny Chandler, manager of training and development, Advanced Group
Tara Hurley, CSP, director of recruiter training and process excellence, Advanced Group
Deborah Milhaupt, director of sales training and process excellence, Advanced Group
How do your new producers learn your business, processes, systems, and the industries you serve? If it is ad hoc, informal, or decentralized, you have an opportunity to improve new producer results and scale your business. Advanced Group embarked on this journey in late 2016, when operations representatives from three business units came together to tackle a long overdue initiative to standardize and centralize training within HR. In May 2017, Advanced Group launched the Foundations new hire training program. In the year that followed, the program would undergo a continuous improvement initiative that included multiple schedule iterations, several training material reworks, and thousands of content updates to ensure it met the needs of the business and had a real impact on new producers' success. Find out from the team that lived the process how they created and operationalized a best-in-class new hire training program.
Team Up: Strategies and Solutions for the Industry's Biggest Challenges
Jeff Bowling, founder and member of the board, The Delta Cos.
Art Papas, chief executive officer, Bullhorn
Mike Whitmer, CSP, global chief information officer, Recruit Global Staffing
In this experiential learning opportunity, your creativity and entrepreneurial spirit will be harnessed to work within competitive teams while solving some of the staffing industry's biggest challenges. Bring with you best practices and innovative solutions for recruiting and retaining talent, improving the talent experience using technology, and differentiating your business from others. Working together in teams, participants who volunteer will engage in a shared leadership experience and peer-to-peer problem solving where they'll benefit not only from their own team's conversation, but also that of others—as each team will ultimately pitch their solutions to a panel of judges (think Shark Tank). For those who simply wish to observe, you have the opportunity to watch and learn from your colleagues. Just let staff know your preference to volunteer to be on a team or observe upon your arrival. You'll walk away with great ideas, success strategies, and solutions to problems that you can immediately implement upon your return.
The Staffing Today Show With John Thomas & Lori Malett
Lori Malett, CSC, president, Hatch Staffing Services
John Thomas, CSP, CSC, professional staffing field consultant, Express Employment Professionals
Join other Staffing World attendees for this live show where the hosts interact with recruiters, staffing professionals, and sales representatives from the audience to discuss today's most important issues facing staffing professionals. This fast-paced session will cover recruiting, sales, negotiations, and servicing your clients. From the opening monologue to the closing credits, you will be gaining insight and knowledge to make an impact when you return to the office.
Workshops
4–5 p.m.
The Invisible Wall: Immigration and I-9/E-Verify Updates You May Have Missed
Helen Konrad, Esq., director, immigration practice group, McCandlish Holton PC
No matter what industry segment your staffing firm operates in, you have definitely been impacted by the sea of changes in policies of this administration. All staffing firms are affected by the exponential increases in I-9 and U.S. Department of Justice investigations. Many will also feel the impact in the coming year of the elimination of many work authorized categories that did not require sponsorship, like Deferred Action for Childhood Arrivals and Temporary Protected Status. Other categories threatened to be eliminated are the optional practical training extension for science, technology, engineering, and mathematics degree holders and the H-4 visa employment authorization document. Finally, professional staffing has also seen an increase in documentary requirements for H-1B visas. This session will summarize what has changed, what may change, and how to fight back against all of it.
Examining Actual M&A Transactions: A Two-Sided View
Alan Bugler, managing director, Bowstring Advisors
Sam Sacco, principal, R. A. Cohen Consulting
Akash Taneja, managing director, De Bellas & Co.
An experienced panel of merger and acquisition (M&A) experts will examine three different acquisitions from both the seller's and buyer's points of view. Watch the transactions unfold from the beginning decision to acquire or sell, through the marketing process, negotiation stage, valuation process, due diligence practice, professional needs assessment, to the closing process. Both buyers and sellers of distinct levels of experience will gain valuable information, including the components of selling and buying a staffing company, current company values and market conditions, and how to avoid mistakes in the M&A process. Plus, see what company integration entails, and learn what to do—and what not to do.
Plan, Position, and Propel Your Business to New Heights
Leo Sheridan, chief executive officer, Advanced Group
Kickstart your journey to exponential growth with this session's step-by-step blueprint to evolve your business. Learn how effective strategic planning, a clear vision, and high-performing leadership can help you build a sustainable business. The presenter will walk you through identifying a strategic focus for your business, developing the best structure to support it, and building a high-performing culture to execute on your plan. Throughout the session, he will also offer helpful tips on what contributed to his organization's impressive growth and resounding success.
Sponsored by

Creating a Referral Culture
Scott Love, Scott Love Associates
In sales, everyone knows that referrals are the best source of new prospects. But for most companies, referrals are usually a random act of luck rather than an intentional business strategy. What would happen if your sales team followed an exciting and effective formula for successfully getting referrals? What if referrals were a key part of your business strategy? Focusing on this one simple concept could be the most significant business decision you'll make all year to give you a real competitive advantage. Industry expert Scott Love will give you a strategic playbook on how you can change your culture and get more referrals to clients and candidates.
If You're Selling, You're Doing It All Wrong—Focus on What You Control
John Ruffini, vice president, professional development, Healthtrust Workforce Solutions
We know that recruiting is actually sales. Those that are most successful in the industry never "sell" anything; Nothing is left to chance, and they know what they have control of. They know where and how they can influence the outcome of recruiting cycles on both the candidate and client side of the business. Participants will focus on the two things recruiters are able to control. If you master these two critical aspects of the business, you will operate more efficiently, qualify more effectively, and close more deals.
Human Forces That Shape Leadership
Bill Yoh, TSC, CSP, chairman, Yoh
Join industry leader and former ASA chairman Bill Yoh to discuss the profound forces that shape success. Using excerpts and learnings from his book Our Way, in which he researched and wrote about his father Spike (former chairman of Yoh and of the National Technical Services Association), Bill will discuss the early days of the industry and demonstrate how management and leadership best practices of that era apply just as well today. The workshop will also cover dos and don'ts of family business succession and how to balance family, work, and volunteer service.
Workshops
11:30 a.m.–12:30 p.m.
Growth and Talent: The Training, Retraining, and Upskilling of the American Workforce
Cari Dominguez, principal, Dominguez & Associates
Ken Madden, vice president, Madden Industrial Craftsmen Inc.
Ron Marlow, vice president, workforce development, National Urban League
Tyra Tutor, senior vice president, corporate development and social responsibility, Adecco Group North America
U.S. Bureau of Labor Statistics data indicate there are currently more than six million job openings that employers cannot fill. According to a recent McKinsey survey, most executives believe that investing in the retraining and "upskilling" of U.S. workers is an urgent business priority—and they also believe that this is an issue where corporations—not governments—must take the lead. ASA is working to ensure that industry members are on the front lines of creating and supporting work-based learning programs to train, retrain, and upskill American workers. Hear case studies of what leading staffing firms are doing on their own and in partnerships with clients, educational organizations, and the government to address and close the growing talent gap. Attendees will come away with specific ideas about programs that will enhance their firm's value proposition with candidates, employees, and clients.
Just-in-Time Talent Part I: How to Land More Clients and Get Them Buying Quickly
Part I, Thursday, 11:30 a.m.–12:30 p.m.
Part II, Thursday, 2:30 p.m.–3:30 p.m.
Scott Wintrip, president and senior consultant, Wintrip Consulting Group
Unfilled jobs are one of the most significant issues that your customers and prospects face every day. With more jobs than people to fill them, hiring is difficult, labor-intensive, and stressful. Adding to this stress is the fact that buyers are stuck in inefficient ways of selecting and doing business with staffing providers. In this two-part, in-depth workshop with Scott Wintrip, author of High Velocity Hiring: How to Hire Top Talent in an Instant, you'll hear engaging stories, real-world examples, and practical advice for how staffing firms and other workforce solutions companies are helping their clients eliminate the stress that comes with hiring. You'll learn how staffing leaders and their teams are navigating the changing dynamics in today's competitive marketplace, and takeaway a method for quickly enhancing your company to better serve your customers and achieve higher profits.
Breaking Barriers, Building Teams
Rob Mosley, managing partner, Next Level Exchange
This session is designed for leaders, managers, and individual contributors looking for better ways to communicate effectively for greater clarity and buy-in, to influence others, and to more effectively manage their own desk and processes in cross-functional teams. During this workshop attendees will gain a clear understanding of how a group becomes a unified, high-performing team through five building blocks for team effectiveness. Learn how to drive accountability between team members and, consequently, clients and candidates. Attendees will also develop a framework for responding to resistance or indifference around critical conversations, which can create awareness of the paradigm shift from an individual role to effective team participation and personal leadership.
Managing Using Gamification and More Millennial Tools
Kate Butler, vice president, Menemsha Group
Are you still worried about hiring and managing Millennials? This is a "how to" session to drive your employee engagement; Most of the tools you already have on your smart phone—but do you know how to leverage them to manage your team? Learn how to use behavioral assessments as your daily roadmap, video scrum calls, social learning, accountability coaching, and gamification. Drive employee engagement by leveraging tools like Kahoot and create a "playoff" atmosphere. You will walk away with a new outlook on what emerging leaders want from employers, why they are joining companies, the best way to manage them, and how to unlock the capabilities of this new generation.
Does Your Company's Safety Generate Business?
Amy Harper, Ph.D., director for workplace safety initiatives, National Safety Council
Rob Loose, corporate safety and risk manager, MAU Inc.
Answering clients' staffing needs, selecting safe candidates, and complying with the U.S. Occupational Safety and Health Administration's Temporary Worker Initiative are daily challenges. The need to be safety-savvy grows as clients continue to push suppliers to fulfill ever-increasing safety needs. The National Safety Council and American Staffing Association designed the Safety Standard of Excellence® program to help staffing companies adopt safety best practices. This presentation will highlight pitfalls of past staffing practices in the areas of recruiting, training, coordination with host employers, and incident management, and explore a future where staffing companies win business by supplying safety solutions in a staffing and recruiting context.
12:45–1:30 p.m.
Staffing Success Psychology—The Science of Self-Talk
Jim Carchidi, CSP, chief enthusiasm officer, JFC Staffing Cos.
In the staffing industry, the smallest crowd you will ever lead is yourself—but it's the most important one. Learn how to leverage your inner voice—the one that provides a running monologue—in a way that moves you and your employees forward. Carchidi will demonstrate how, cheerful and supportive or negative and self-defeating, self-talk combines your conscious thoughts with your unconscious beliefs and biases. Human nature is prone to negative self-talk. The good news is that you can challenge that negative self-talk and fuel an opportunistic mindset. Attendees will find this presentation highly interactive, humorous, and reflective, and will leave being challenged to think differently and create new opportunities.
Sexual Harassment: Protect Your Company and Your Employees
David Gabor, counsel, The Wagner Law Group
Sexual harassment remains an extremely important topic; This past year has been filled with news about it occurring in all types of workplaces. Stories involve politicians, entertainers, movie moguls, chief executive officers, the U.S. Gymnastics team, and more—but staffing and recruiting companies are not immune. This session will focus on what has worked and what has failed when addressing sexual harassment in the workplace. The presenter will discuss the status of efforts by some states to enact legislation that would prevent the use of confidentiality agreements when resolving sexual harassment cases. Now, more than ever, it is imperative that employers learn from past failed methods in tackling this sensitive issue. Attendees will gain new strategies that they can bring back to their companies.
12:45–1:45 pm.
Voice of the Client
Facilitated by Nick Schichtle, vice president, national perm practice, Adecco Staffing
Attendees will hear directly from actual clients about the good, the bad, and the ideal conditions they've encountered when working with the staffing and recruiting industry. Clients will share what they value from staffing firms' efforts—and what they can do without. Attendees will learn how to form truly beneficial, long-term partnerships.
1:45–2:15 p.m.
Smart Marketing: 20 Quick Tips to Drive Dramatic Results
David Searns, chief executive officer, Haley Marketing
Brad Smith, director, search engine optimization and social media marketing, Haley Marketing
Smart marketing isn't about pretty pictures and clever copy. It's not about your website, or email blasts, or adapting the latest and greatest trends on social media. Smart marketing is about being more strategic. It's about selecting the strategies and tactics that best align with your staffing company's goals, capabilities, and challenges. In this fast-paced workshop, the presenters will take a look at the 20 most common mistakes "bad marketers" make, and how smart marketers in the staffing industry do things differently to attract—and convert—more clients and candidates.
Retaining Talent in a Competitive Market
Mike Menzer, CSP, managing director, Rotator Staffing Services Inc.
Passive recruiting, globalization, Millennials in the workplace, and technology have all changed the game of talent retention. Find out how to build an employment brand and recruiting process that will outsell your competition and boost employee retention. In this workshop, participants will gain techniques for developing targeted recruitment plans that maximize employee retention, proven tactics that synchronize recruitment and engagement, communication strategies focusing on what matters to job candidates, and an understanding of the mechanics necessary to integrate branding as part of the recruitment process.
2:30–3:30 p.m.
Blockchain: Are You Ready for the Future of Staffing Technology?
Jason Leverant, TSC, CSP, CSC, CHP, president and chief operating officer, AtWork Group
Blockchain technology is reported to be a potential disruptor to the staffing industry, but most people don't understand what it truly is. Staffing industry leader Jason Leverant will provide a simplified explanation of how blockchain technology works, how it relates to cryptocurrency, and the potential implications for the staffing industry. Participants will learn about the arrival of a faster, more efficient way to verify the credentials of job candidates, a system that could save precious time and dollars in confirming the education, certifications, work experience, or skills of applicants—particularly those in the gig economy. Attend this session for a future-forward discussion on a potential game changing technology that everyone should understand.
Sourcing as a Recruiting Strategy
Panel facilitated by Robin Mee, president, Mee Derby & Co.
Panelists: Matt Milano, president, Motion Recruitment Partners
Dan Turner, vice president, global talent solutions, Kelly Services
Staffing companies of all sizes, and in all specialties, are using sourcing as a recruiting strategy. Sourcing is a talent acquisition discipline focused on the identification, assessment, and engagement of skilled candidates through proactive recruiting techniques. Hear how staffing companies are using sourcing—both onshore and offshore—to find talent as the first part of the interviewing process. Determine if this strategy might work for your company as you learn from those who have programs in place. Learn how to build a sourcing function, best practices to manage sourcers (including metrics to ensure success), and the benefits of onshore versus offshore.
Women in Leadership: Transformation and Change Within Your Company
Facilitated by Loretta Penn, president, PECC LLC
Panelists: Michele McCauley, senior vice president, human resources, and principal, Apex Systems
Jason Wiles, vice president, principal, Apex Systems
Are leaders in your organization engaged in efforts to support, strengthen, and develop women leaders? What do best-in-class organizations do to enable women to succeed—and how can you create lasting impact by helping women leaders advance? In this workshop, Loretta Penn will facilitate an open discussion that shares an insider's look at the critical factors necessary to assess your organization's aptitude for advancing women leaders. She also shares a framework to equip you to become a change agent for the advancement of women leaders in your organization, and lead with greater personal influence.
Sponsored by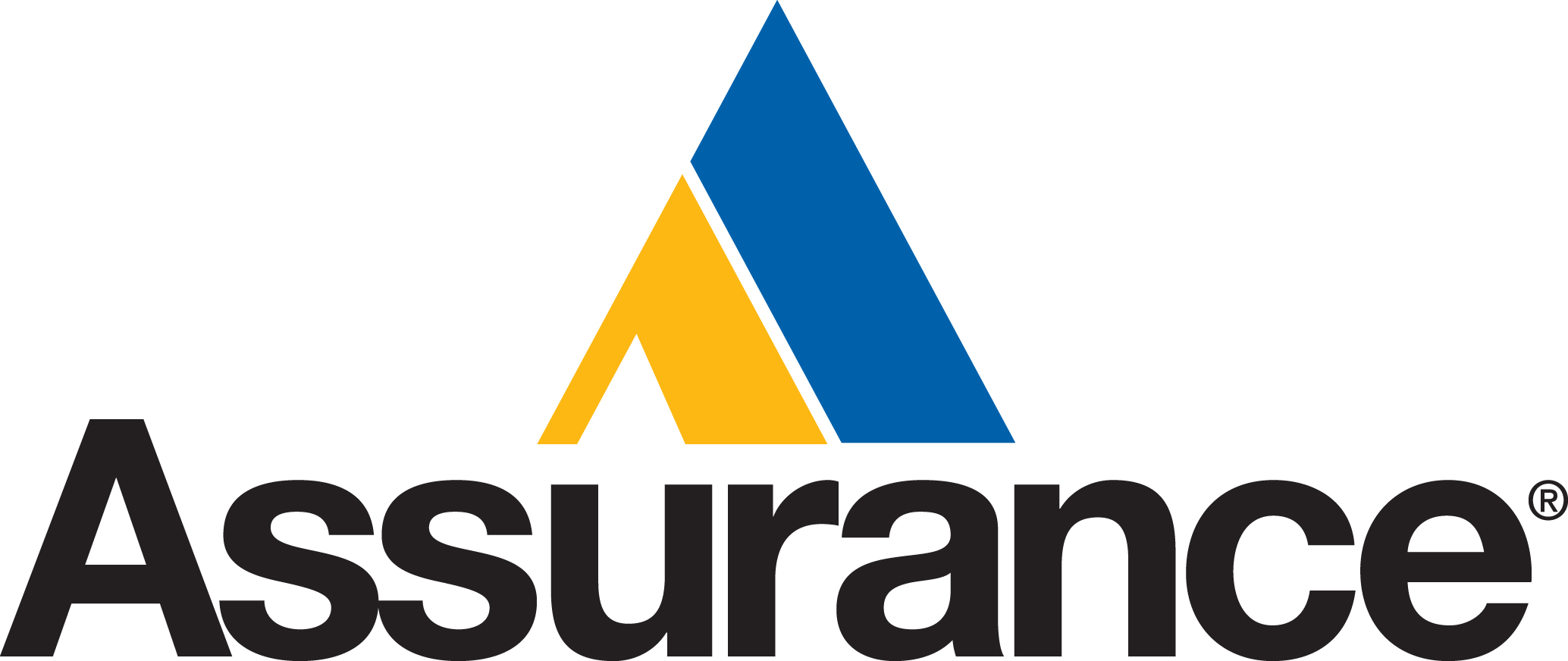 The Most Entertaining Employment Law Game Show Ever
Stephen Dwyer, Esq., general counsel, American Staffing Association
Toby Malara, Esq., government affairs counsel, American Staffing Association
Brittany Sakata, Esq., associate general counsel, American Staffing Association
Employment law got you stumped? Confused about the latest legislation affecting your business? Don't want to sit through yet another boring legal lecture? Have no fear. In this funny, interactive, fast-paced game show—back by popular demand and complete with prizes—Dwyer, Malara, and Sakata will navigate the complex and sometimes confusing landscape of discrimination, overtime, family leave, and co-employment laws, as well as legislative issues that affect staffing firms. This is one workshop you can't afford to miss, and it's a fun opportunity to complement your individual study for an ASA certification. There also will be ample time to have your questions answered by three of the best legal minds in the industry.
Just-in-Time Talent Part II: How to Land More Clients and Get Them Buying Quickly
Part I, Thursday, 11:30 a.m.–12:30 p.m.
Part II, Thursday, 2:30 p.m.–3:30 p.m.
Scott Wintrip, president and senior consultant, Wintrip Consulting Group
Unfilled jobs are one of the most significant issues that your customers and prospects face every day. With more jobs than people to fill them, hiring is difficult, labor-intensive, and stressful. Adding to this stress is the fact that buyers are stuck in inefficient ways of selecting and doing business with staffing providers. In this two-part, in-depth workshop with Scott Wintrip, author of High Velocity Hiring: How to Hire Top Talent in an Instant, you'll hear engaging stories, real-world examples, and practical advice for how staffing firms and other workforce solutions companies are helping their clients eliminate the stress that comes with hiring. You'll learn how staffing leaders and their teams are navigating the changing dynamics in today's competitive marketplace, and takeaway a method for quickly enhancing your company to better serve your customers and achieve higher profits.