ExecuVision convenes the world's most influential executives from leading staffing companies and business organizations.
---
See Who's Coming to ExecuVision 2023
This list will be updated regularly in advance of the event.
Chris Hartman
Global Development Officer, Allegis Group Inc.
Janette Marx
CEO, Airswift
Jeffrey Bowling
CEO, Curative
Steve Wehn
VP, Government & Community Relations, AMN Healthcare Inc.

Roz Hudnell
Intel Foundation, Retired

Niti Agrawal
CEO, Stage 4 Solutions Inc.
Mike Aprile
Co-CEO, PRIDESTAFF
Frank Auriemma
CEO, Summit Staffing Inc.
Threase Baker, TSC, CSP
President, ABBTECH Professional Resources
John Barnes
President, Worksmart Inc.
Bert Bean
CEO, Insight Global LLC
Joanie Bily
President, EmployBridge
Monte Block
CEO, Equiliem
Bradley Block, CSP
Chief Vision Officer, Equiliem
Seth Brady
Chief Sales Officer, The Jonus Group LLC
R. Michael Brannock Jr.
CEO, WorkForce Unlimited
Tony Braswell
CEO, Gale Healthcare Solutions LLC
J. David Cepicka, TSC, CSP
CEO, AllTek Staffing Inc.
Patty Comer
Principal Partner, AccruePartners
Kyle Decker
Co-Founder & CEO, Riley Decker Co.
Susan Dietrich, SPHR
President, AllTek Staffing Inc.
Dennis Ducham
President & CEO, GIFTED Healthcare
Jeff Harris
Board Member, Workforce Unlimited
Stephen Dwyer, Esq.
SVP & Chief Legal and Operating Officer, American Staffing Association
Mario Enriquez
President & CEO, 24-Hour HR Process Outsourcing Inc.
James Essey, CSP
President & CEO, The TemPositions Group of Cos.
Ryan Festerling
President, QPS Employment Group
Keith Jochims
Chief Financial Officer, QPS Employment Group
Skip Wood
President, Commercial Division, EmployBridge

Michael Bodner
CEO & President, Ingenium Talent
Jarryd Levine
Principal, Eliassen Group
Toby Malara, Esq.
VP, Government Affairs, American Staffing Association
Tom Gimbel
President & CEO, LaSalle Network
Joel Leege
EVP & Chief Strategy Officer, Randstad Holding NV

W. Benjamin "Ben" Elliott
U.S. Chief Financial Officer, Randstad Holding NV
Beth Garvey
President & CEO, BGSF
Michael Graney
Vice President, United Temps Inc.
Aaron Grossman
CEO, TalentLaunch
Jennifer Guthrie
CEO, In-Flight Crew Connections
Chris Hampton
Chief Strategy Officer, Stratice
Tammi Heaton, CSP
Co-CEO, PRIDESTAFF
Daniel Hollenbach
CFO, BGSF
Bill DeVille
CEO, Health Carousel LLC
Ericka Hyson
President, ClearEdge Marketing
Peter Joniec
The Jonus Group LLC
Rodney Kearl
Executive Vice President, Ascend Staffing
Jason Leverant, TSC, CSP, CSC, CHP
President & COO, Atwork Group
Karen Lockhart
COO, In-Flight Crew Connections
Chris Loope
Chief Strategy Officer, BGSF
Matthew Lyon
Chief Corporate Development Officer, TalentLaunch
Terrance Malone
Owner, Malone Workforce Solutions
Andrew Marquardt
CEO, Advantage Tech Inc.
Lisa Maxwell
Managing Partner, Gerard Stewart
Kelly McCreight
CEO, Hamilton-Ryker
John McLaughlin
President, HireCall
Dawn Meyers
CEO, Malone Workforce Solutions
Billy Milam
CEO, EmployBridge
Ryan Morse
COO, The Jonus Group LLC
Jonathan Neff
Co-founder & COO, EmployBridge
Kirk LaDu
President, Parallel Employment Group Inc.
Karen Mills
Founder, Hawthorne Lane
Donald McCunniff
Vice President, Robert W. Baird & Co.

Paul Pincus, Esq.
Partner, Ortoli Rosenstadt LLP
Bret Schoch
Managing Director, Robert W. Baird & Co. Inc.
Cary Daniel
Co-Founder & CEO, Nextaff (Corporate)

Douglas Carter
CEO & Managing Partner, Ironside Human Resources

Stacy Lane, CSP
CEO, Staffmark Group

Julie Nelson, CSP
President, American Workforce Group Inc.
Viviane Ngassam
Owner, Beyond Medical Staffing
Amy Noland Pack
Principal Partner, AccruePartners
Gene Nussbaum
Principal, The Jonus Group LLC
Mark Nussbaum
COO, Digital Intelligence Systems LLC (DISYS)
Jeffrey O'Brien
President & CEO, Workforce Strategies Inc.
Keith A. Patel
Principal, Hamilton-Ryker
Nancy Roberts, J.D.
Senior Advisor, HireCall
Brian Robinson
President & CEO, TRC Staffing Services Inc.
Joyce Russell
President, Adecco Group North America
Leo Sheridan
CEO, Advanced Group
Mike Small
President Americas, Modis Modis
Nicholas Stallard
Chief Growth Officer, The Reserves Network Inc.
Debra Thorpe
President, TalentLaunch
David Webb
CEO, SelecSource Staffing Services
Gayle Williams
President, Apollo Professional Solutions Inc.
Jeff Burnett, CSP
CEO, Labor Finders International Inc.
Amit Singh
President & COO, Labor Finders International Inc.
Rohan Jacob
CEO, ActivateStaff (formerly TimeSaved)
Andrew Simon
President, Corporate Services, Health Carousel LLC
Pankaj Jindal
Co-Founder, Sense
Stephanie Marken
Partner, Gallup
Daniel Masata
Founder & President, Volonte
Andre Mileti
Product Evangelist, Talent Experience, Bullhorn Inc.
Richard Wahlquist
President & CEO, American Staffing Association
Scott Franklin
COO, Stratice
Jordan Franklin
CSO, Stratice
Sarah Moss
VP, Technology Advisory, Newbury Partners
Raj Sethi
VP, Client Services, Accede Solutions
Tobey Sommer
Managing Director, Suntrust Robinson Humphrey
Matt Rupprecht
Director, PMCF Investment Banking

---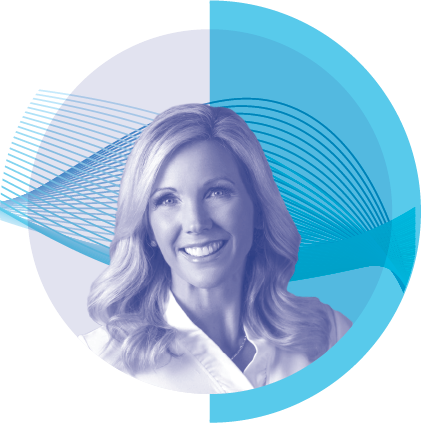 "If you only have time for one industry conference, ASA ExecuVision should be at the top of your list. It's an exclusive, intimate opportunity to network with experts in the field and a chance to learn strategic content, new research, and the latest trends."
— Joanie Bily, president, RemX division of Employbridge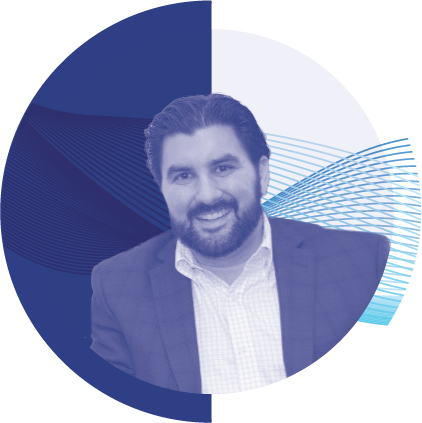 "Everyone at ExecuVision is at a high level in their organization. I get a lot of value from the interconnectivity of the folks in the room and the caliber of knowledge they bring. I can collaborate and brainstorm what's best for my company based on what people from other successful companies are doing. It's also good to know what your friendly competitors are doing and what's top of mind for others in this space."
— Bradley Block, Chief Vision Officer, Equiliem
---
More Testimonials from Past Attendees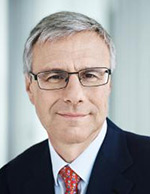 "It is very valuable to be here because all of these companies are the major employers here in the U.S., and we are at the worldwide level. So, to have this relationship, this contact, this exchange is as great value for me as a business leader, to better understand the American market."
—Alain Dehaze, CEO of Adecco
---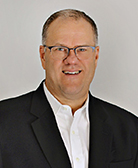 "There are a number of events each year that we all have the opportunity to attend, but I think events like this are extremely important…for the networking. Staffing is still a human business. It is still relationship-driven and having the networking and making the connections is extremely important for just furthering the agenda of the staffing industry. It's also important to make us think and look differently and grow."
—Michael Whitmer, CSP, global CIO of Recruit Global Staffing
---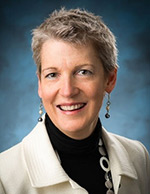 "It's been one of the most thought-provoking conferences that I've been to. I'm excited because I can go home and really think about some of the disruptors that are happening in our industry—things like the pace of change, technology, people's attitudes. I really feel that I can go back and start thinking more strategically for my business."
—Lovey Hammel, president of Temporary Solutions
---
---
Ready to Network & Grow Your Business? Register Now »
Questions? Contact us at a*************@americanstaffing.net.  Not yet invited? Click here to request an invitation.