New State-OSHA Temporary Covid-19 Standards
November 02, 2020
This program sponsored by Bullhorn (Industrial) and ESC (Legal).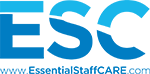 Highlights
Numerous states with OSHA-approved plans, including California, Oregon, Michigan, Washington, and Virginia, have begun to develop or have already adopted emergency temporary standards related to Covid-19. Among other requirements, these emergency standards generally require employers to develop policies for reporting COVID-19, prohibit infected employees from reporting to work, establish a system for receiving test reports, ensure social distancing, and use of personal protective equipment.
Attendees will learn:
The various requirements of state emergency standards, including obligations for higher risk industries;
Strategies for staffing companies to ensure compliance with the emergency standards while minimizing disruption to their operations.
Presenters
Mark S. Lies II, partner, Seyfarth Shaw
Benjamin D. Briggs, partner, Seyfarth Shaw
Daniel R. Birnbaum, associate, Seyfarth Shaw