Women in Leadership C-Suite Series: CIO

Panel
Overview
This program is brought to you by the Women in Leadership group.


Highlights
This webinar is part of a two-part series featuring women leaders in the c-suite and is brought to you by the ASA women in leadership interest group council.
Join female leaders in the staffing industry who oversee information technology, systems, and innovation at their firms and learn about their career paths in the industry. Panelists will share information about their start in staffing, biggest challenges and how they overcame them, and recognizing their accomplishments, plus they will provide guidance on how they continue to grow and develop their knowledge in the industry.
Attendees will be inspired as they hear about career opportunities and will hear advice on career growth for women aspiring to the c-suite.
---
Presenters

Facilitator:
Ericka Hyson
President, ClearEdge Marketing
As a 23-year veteran in the Staffing and Staffing Tech Industry, Ericka is passionate about elevating more women into executive leadership roles in the Staffing and Technology industries.  Recently recognized by Staffing Industry Analysts as a 2022 DEI Influencer, she is a 3 time honoree for SIA's Global Power 100 – Women in Staffing list. Hyson recently co-authored the book, Together We Rise, with 14 exceptional women executives in the staffing industry, with the hope that sharing their stories will inspire and encourage others to elevate more women into leadership roles. She serves on the ASA Women's Leadership Council, and on the Board of Directors for the Colorado Technology Association
Panelists:
Linda Marie Arredondo
Chief Information Officer and Executive Vice President, Express Employment International
Arredondo is the current vice chair of ASA's staffing technology taskforce and brings a history of technological expertise and executive experience from within and beyond the staffing industry. Throughout her 20+ year career, she has led technology and cybersecurity operations for public, private and government, and tribal organizations in addition to working as an executive adviser to more than 300 clients and CIOs internationally. Arredondo is Express Employment International's first CIO.
Lisa Biondi
Chief Information Officer, System One
Lisa Biondi is responsible for corporate technology strategy, enterprise IT solutions, infrastructure, cybersecurity, acquisition integration, and technology support.  Lisa started her career as an electrical engineer. She is a graduate of the University of Pittsburgh, with Bachelor and Master of Science degrees in Electrical Engineering.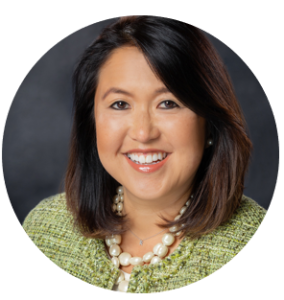 Rosie Rivel
Vice President and Chief Information Officer, Kelly
Rivel is a seasoned IT professional with more than 25 years of experience leading global information technology teams and transforming organizations for growth. A pragmatic, articulate leader who enjoys fostering relationships with internal and external stakeholders, she has a demonstrated history of empowering teams to innovate and deliver their best work. Rosie Rivel has a proven track record of delivering on business objectives and implementing enterprise solutions on a global scale.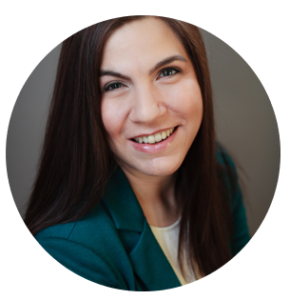 Amanda Alwy
Senior Vice President, North American Innovation and IT, Manpower Group
Amanda Alwy has more than 20 years of industry experience, including master data management, business intelligence, and supply chain optimization.  She has led in a diverse mix of industries including retail, travel & leisure, information standards, and staffing solutions. With a career defined by progressive transformation, she has created meaningful change within Fortune 500, private equity, and not-for-profit organizations.   Amanda routinely brings her passion forward in developing talent, mentoring, and women advocacy groups.
---
Sign in or become a member to access past webinars