March 09, 2021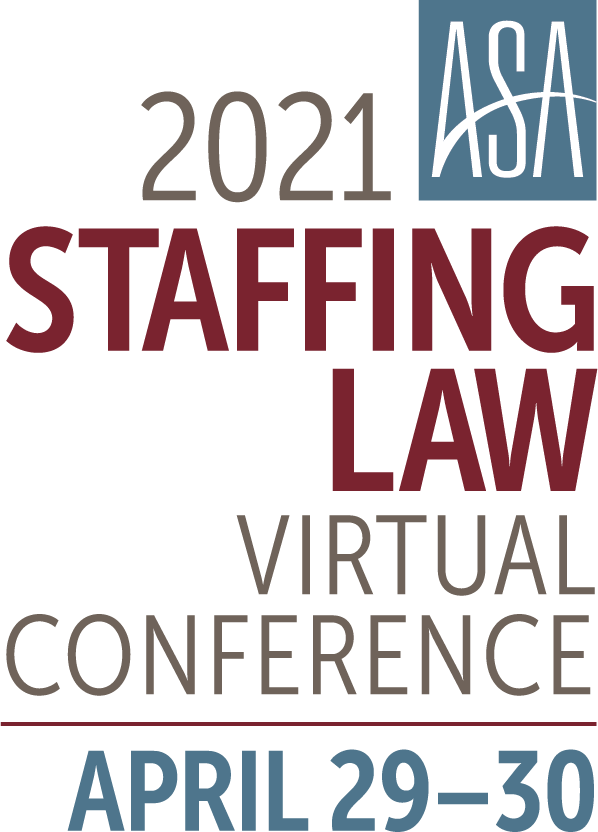 The 2021 ASA Staffing Law Conference, to be held virtually April 29–30, will address the most critical legal issues specific to the U.S. staffing and recruiting industry, including those resulting from the ongoing Covid-19 pandemic. New this year, the conference will feature Super Sessions—deeper dives into timely legal topics allowing more time for discussion.
The ASA Staffing Law Conference sessions are
"The pandemic has exacerbated employment law-related challenges for the staffing industry," said Stephen Dwyer, Esq., ASA SVP and chief legal and operating officer. "This year's virtual ASA Staffing Law Conference will address new topline issues for staffing professionals—no matter their level of legal expertise—to help ensure their companies' success. No other conference provides such in-depth legal information for the staffing industry."
For full session descriptions and to register, visit staffinglawconference.net. Registration sponsored by Tannenbaum Helpern Syracuse & Hirschtritt.
Other ASA Staffing Law sponsors are Able, Kitrell Paycard, Staffing Industry Analysts, and TempWorks Software.
Follow ASA on Twitter and Instagram. Monitor the hashtag #StaffingLaw on Twitter for important conference information.
# # #
About the American Staffing Association
The American Staffing Association is the voice of the U.S. staffing, recruiting, and workforce solutions industry. ASA and its state affiliates advance the interests of the industry across all sectors through advocacy, research, education, and the promotion of high standards of legal, ethical, and professional practices. For more information about ASA, visit americanstaffing.net.